Add a little bit of farmhouse spring decor to your home this season for a fresh, new look!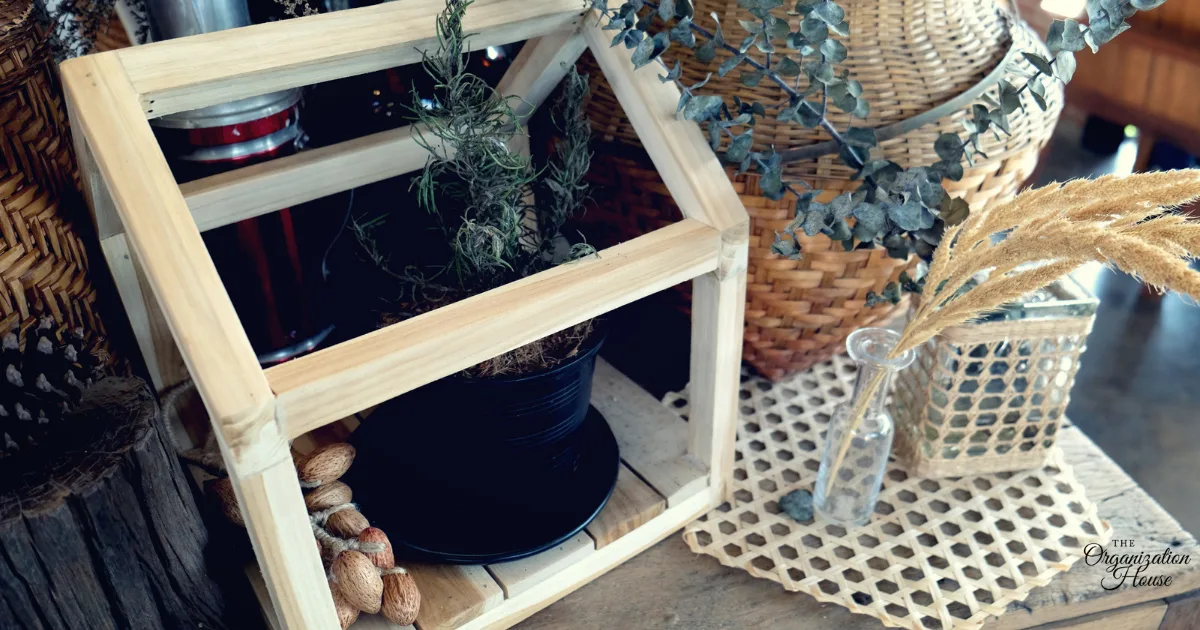 With spring on its way, it's time to think about fresh décor for the new season. Let's embrace simplicity and practicality and go for a farmhouse feel. Always in style, the farmhouse look is perfect for any, or even every, room.
Creating feelings of coziness and warmth, farmhouse spring décor brings a certain type of charm to your home. And who doesn't love charm? Check out three of our favorite ideas for farmhouse spring décor!
This article contains affiliate links to products that will help you get organized.
SPRING DECOR WITH FARMHOUSE FLAIR
Decorate with Wreaths
One of the simplest farmhouse decorations is a wreath. Wreaths are the perfect accent piece for both inside and outside of the home.
While adorning your front door and porch with a wreath is most common, bringing a few wreaths inside your home can also create a striking farmhouse look.
Spruce up your mantel by hanging a wreath above the fireplace, or complement your dining table with a wreath as a centerpiece.
You can even dress up a mirror or a window with a wreath for a splash of color. Incorporating wreaths all around the house is a wonderful way to get that farmhouse style.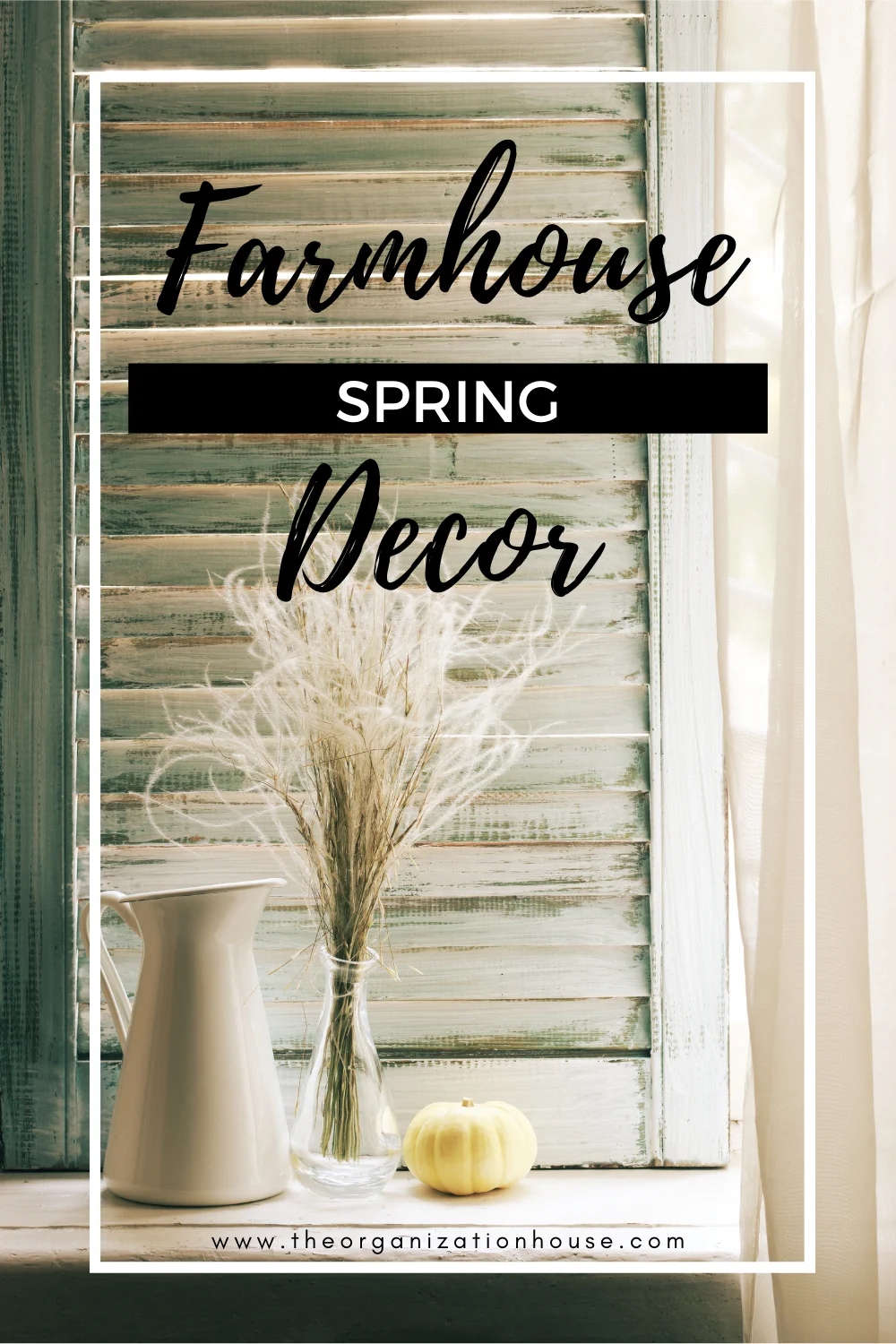 Farmhouse Décor with Flowers
Decorating your home for spring with flowers can bring both beauty and fragrance to your farmhouse-inspired décor.
Fresh-cut flowers and arrangements will look and smell wonderful, but faux flowers can be just as stunning if you can't get your hands on the real thing.
Plant your pretty flowers (real or fake) in vintage watering cans, terra cotta pots, or rustic lanterns to give your beautiful buds a proper farmhouse vessel!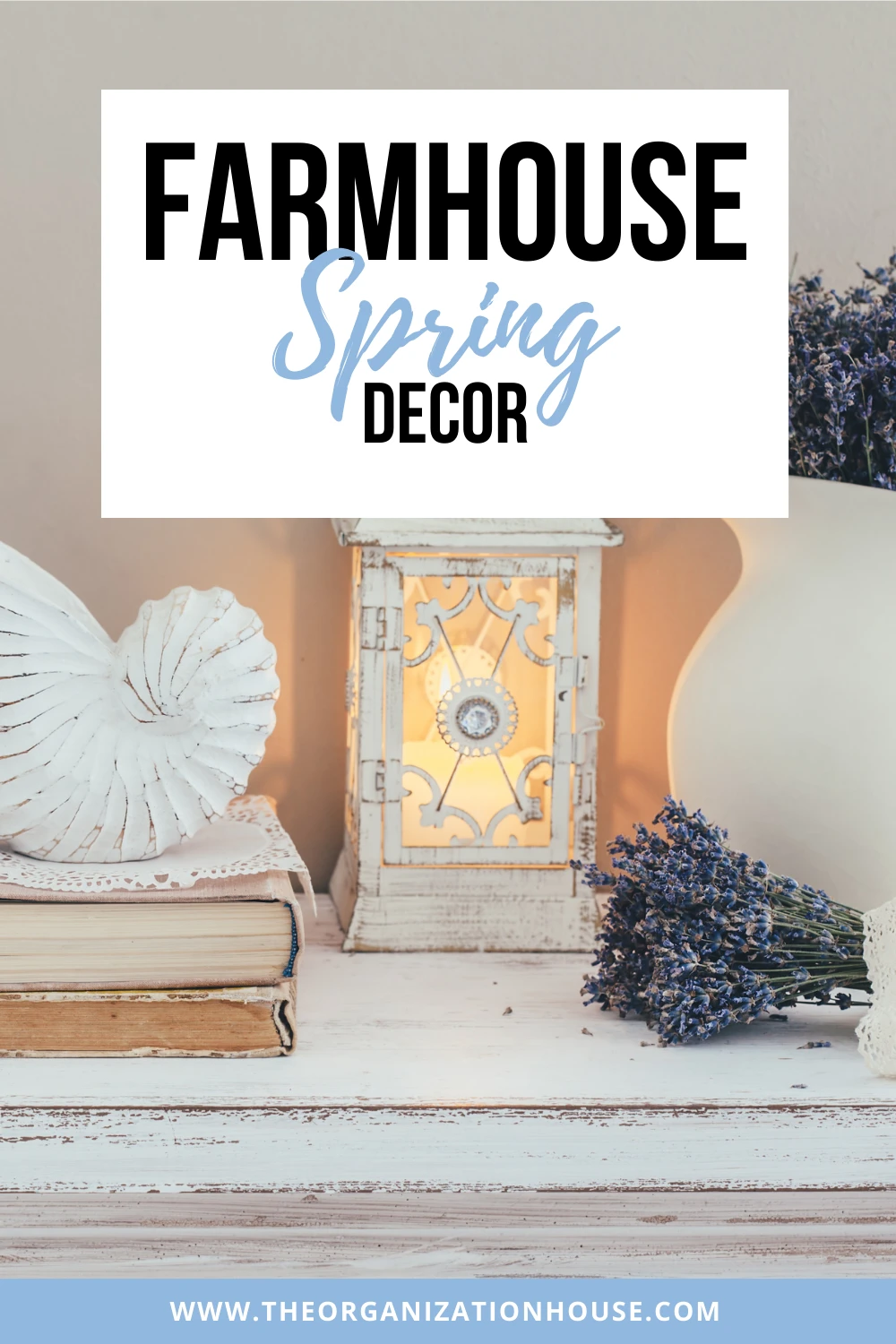 Style with Mason Jars
Farmhouse décor would not be complete without the notorious mason jar. These lovely little glass canisters make achieving the farmhouse look quite simple. Mason jars are so versatile that adding them to your spring design can be done in many ways.
Mason jars look great in the bathroom as a simple toothbrush holder, cotton ball storage, or even as a soap dispenser.
The lids of mason jars can make the perfect drink coaster set by adding your favorite fabric to the center and setting them out on the coffee table.
Fill a mason jar with flowers or add a tea light candle inside to create a cozy ambiance. Mason jars can create a seamless farmhouse springtime design.
Decorating for Spring with a Farmhouse Touch
Decorating your home for spring can be done very easily with these three great ideas. By simply hanging a few seasonal wreaths, displaying your favorite flowers, and incorporating pretty mason jars into your décor, you can create a very beautiful farmhouse look.
Farmhouse spring décor will certainly give your home a fresh, cool feel for the new season!
You Might Also Like: