Decorating with flowers doesn't have to be scary! Here are some simple ways to make your home look and smell amazing using flowers.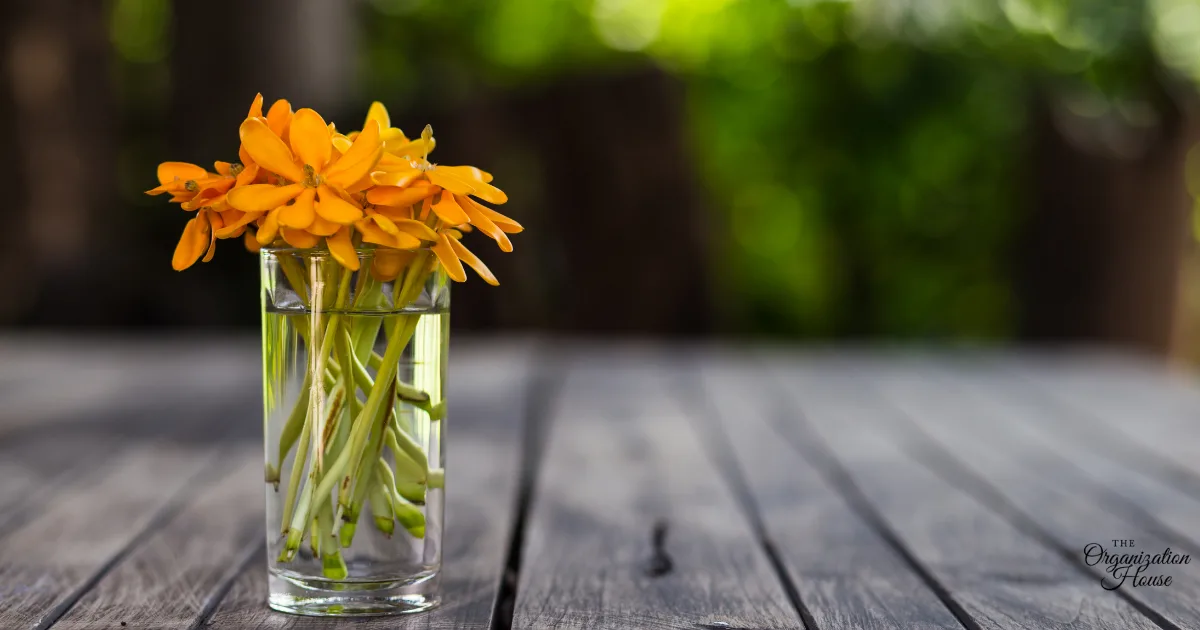 Bringing beauty and warmth into your home! Flowers are the perfect decoration to spruce up any room.
Whether you bring in fresh-cut blooms from your garden, faux flowers from your favorite craft shop, or store-bought blossoms from your local market, decorating your house with flowers is simple and fun!
Check out some of our easy ideas to use flowers for decoration.
This article contains affiliate links to products that will help you get organized.
Easy Ways to Decorate with Flowers
Centerpieces
Floral centerpieces can be a real showstopper! Putting pretty petals in a unique vase on the center of a table can certainly grab one's attention.
Flower centerpieces don't have to be big and excessive. Don't overthink it. Just a simple pop of color can catch the eye and possibly take your breath away!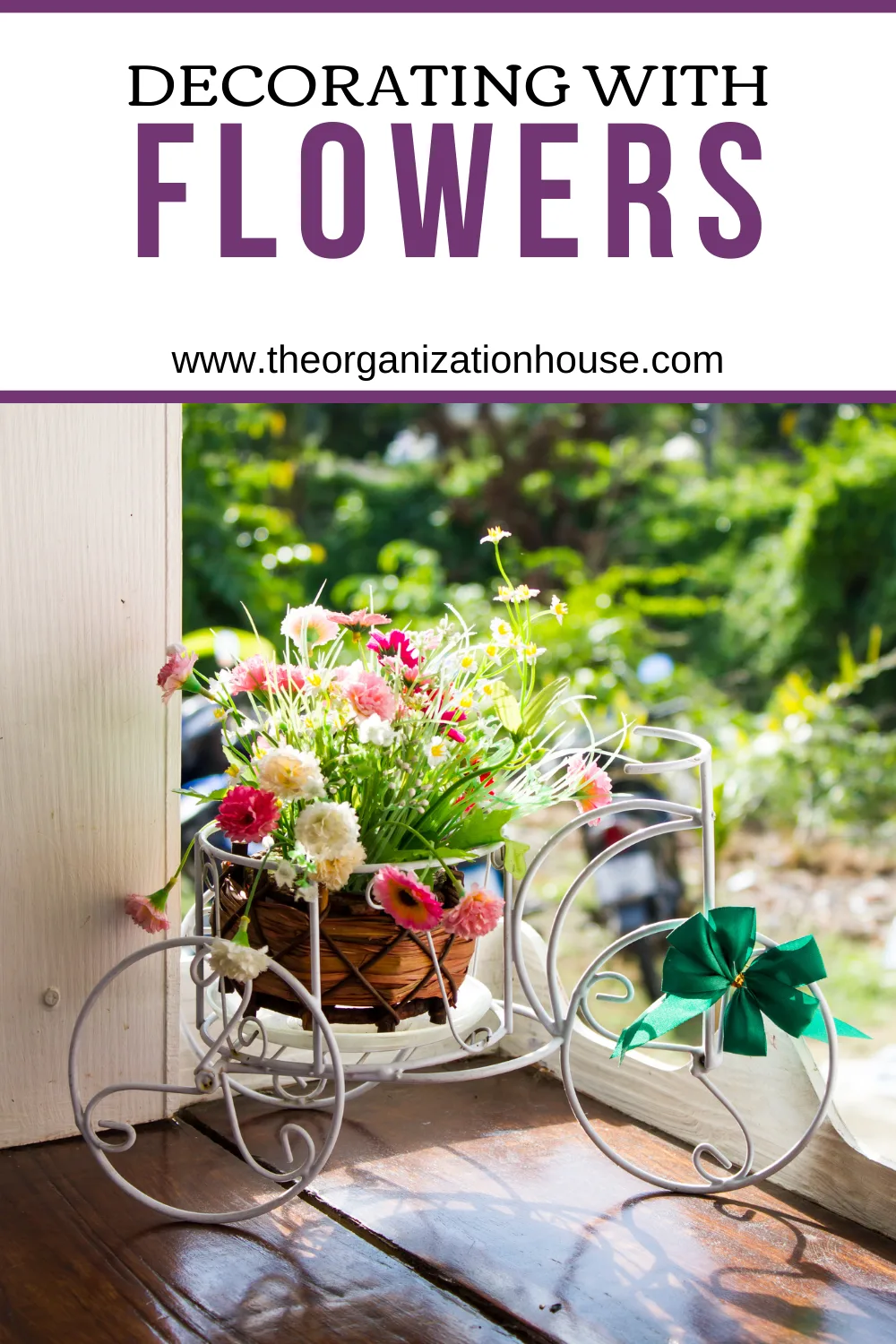 Floral Accents
Subtle and stylish floral accents can really bring a room together. Try using pieces you already have on hand and add a few blossoms for a fresh new look.
Fill that unused kitchen colander with fragrant flowers.
Dress up that antique urn in the living room with beautiful buds.
You can even take those old rain boots out on the porch and spruce them up with a bunch of blooms – daisies work great for this!
Flowers & Greenery on the Mantelpiece
Get your gorgeous mantel noticed by decorating it with a mix of flowers and greenery. This petite shelf above the fireplace is the perfect place to display a collection of individual stems rather than a single bouquet.
Take advantage of little mason jars and small glass bottles to create an eye-catching arrangement of blossoms and foliage.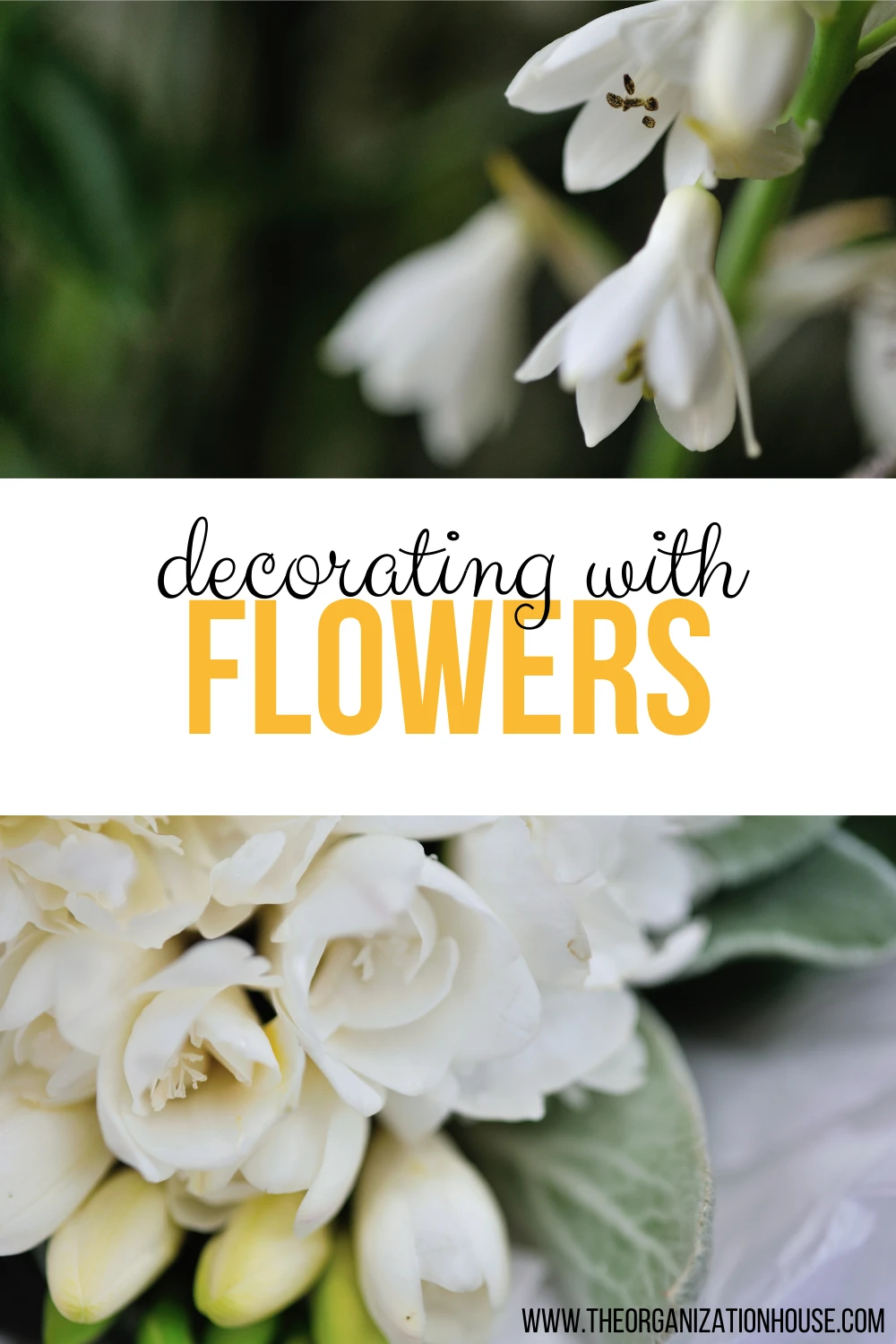 Hang Wreaths
Make a true statement with lovely floral wreaths for your home décor. Wreaths can be placed on a door, hung on a window, or even just set on a shelf.
Combining pretty petals with leaves, stems, and other beautiful buds, wreaths can be a perfect choice for decorating a room with flowers.
Pro Tip: Many dollar stores have a wide selection of faux flowers that can be used for wreaths and other floral decorations!
Decorating with Flowers Made Easy
Using flowers for decoration is a great way to bring warmth and joy into any home. Whatever your style of décor is, they are sure to enhance and compliment the look of your space.
In addition, flowers are the only accessory that will never go out of style. With so many different varieties to choose from, there is most certainly a flower for everyone!
You Might Also Like: