Clueless about how to store all of your bulk food purchases? Check out these amazing bulk food storage container ideas!
Every kitchen needs bulk food storage supplies. Whether you just received a large bulk order delivery at your house or you have recently picked up a smaller quantity of bulk groceries from the supermarket, storing bulk food items properly can extend their quality.
With the help of some of our favorite storage containers, your bulk food items can last longer, stay fresher, and save you money in the long run. So, let's get going and store all of those bulk food goods into bulk storage bins and containers.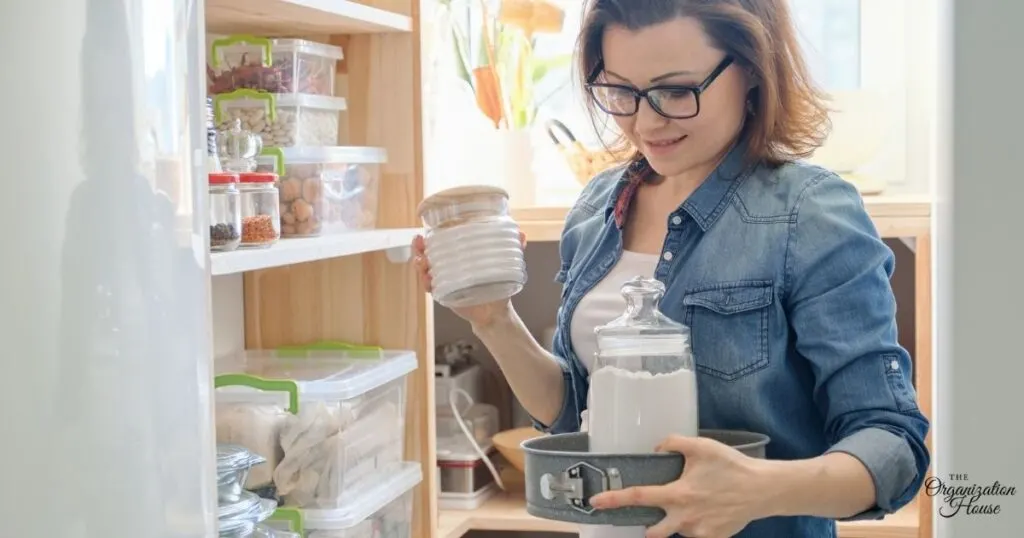 This article contains affiliate links to products that will help you get organized.
Take a look at some of these bulk food storage options that we like!
Storing Bulk Foods at Home
Cambro Containers
Perfect for storing both wet and dry goods, Cambro containers are the ultimate bulk food storage choice. They come in a variety of sizes with color-coded lids, and they are stackable! They seal tight and keep food and liquids tasting fresh.
It's no wonder that this type of container is a popular storage solution for restaurants and bakeries, alike. So, why not put them to good use in your home kitchen?
Lock & Lock with Wheels Storage
A great rolling container option for bulk food storage is Lock & Lock bins with wheels. They have an incredible lid-locking system that ensures food stays fresh for as long as possible.
Lock & Lock containers are a smart kitchen storage solution for a variety of bulk items, especially goods that have a bit of weight. This rolling storage option is perfect for large quantities of heavy dry goods, such as rice, beans, and our favorite, dog food.
Pantry Canisters
If you're looking to store smaller dry goods such as oats, cereals, and other grains, pantry canisters are key. They have a squeeze top closure that creates a suction seal, which makes them the perfect air-tight container.
Another reason we like these is that the clear canisters look awesome in an open-shelf pantry. There's no reason your kitchen storage can't be both functional and pretty! Right?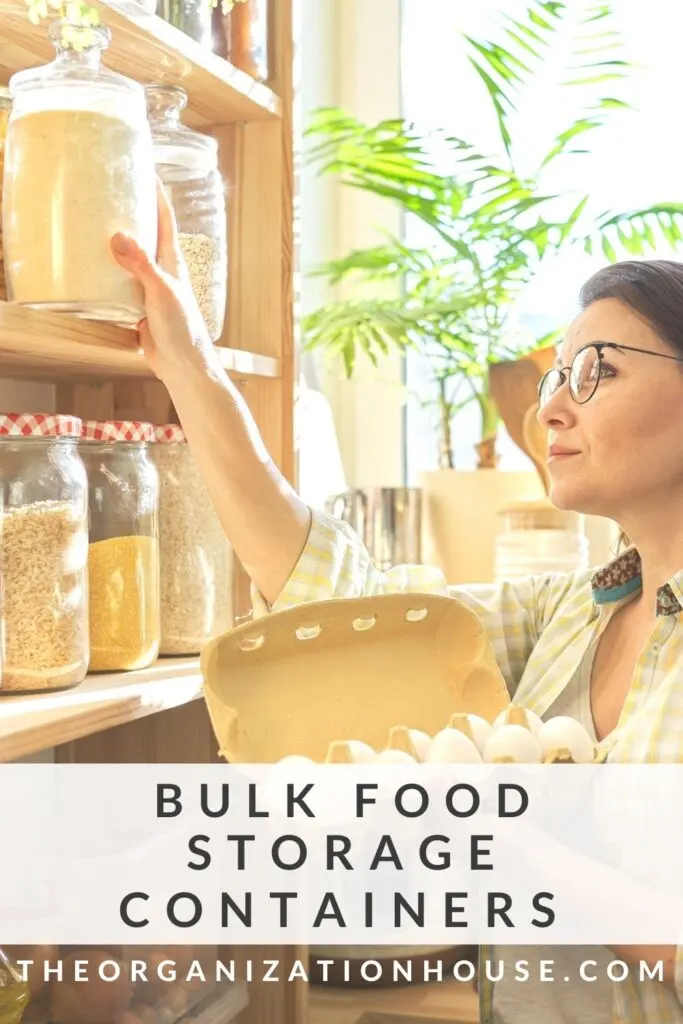 Tupperware and Rubbermaid Storage Bins
Both Tupperware and Rubbermaid are classic food storage container options. They have been around for years and that says something in itself.
Sure, over time they have been improved, modified, and modernized for the present-day kitchen and pantry. But through all these upgrades, Tupperware and Rubbermaid have continued to dutifully keep your food fresh.
Pyrex Glass Containers
Another classic name in the food storage business is Pyrex. Their lidded glass containers are another wonderful storage solution for bulk items. They are airtight, leak-proof, and easy to clean.
Pyrex glass containers may, in fact, be better than plastic container alternatives when looking to store items in smaller quantities.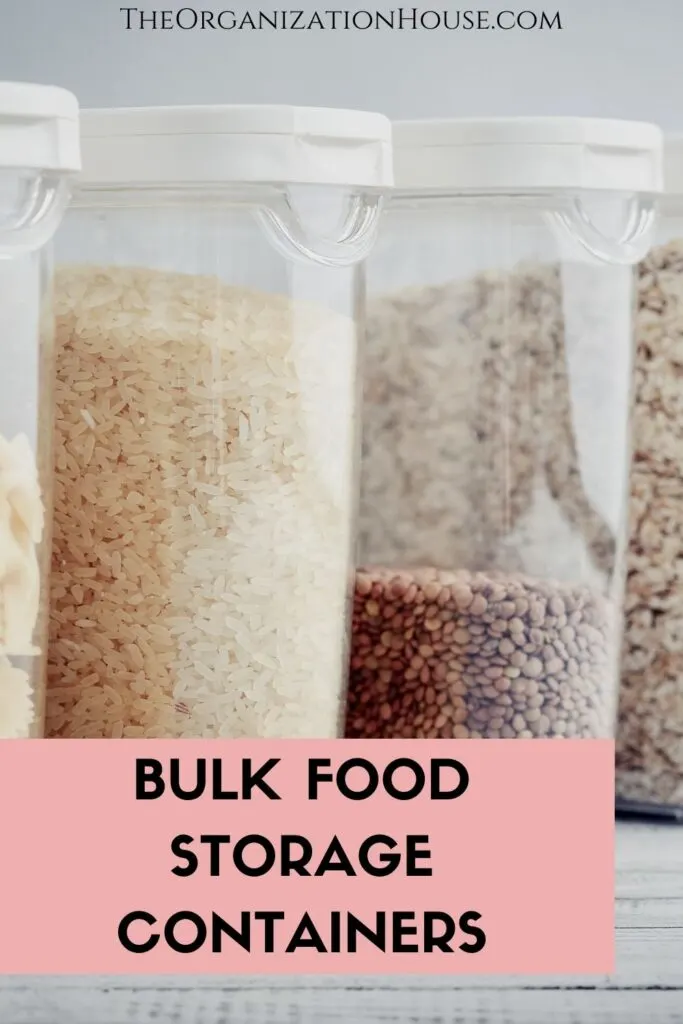 Household Bulk Food Storage
Bulk food items such as rice, oats, beans, flour, sugar, oils, and more are all available to be purchased in large quantities.
While buying in bulk can definitely save money in the long run, the goods need to be stored properly to make it worth your while (and your wallet).
Our favorite bulk food storage containers are durable, easy to clean, and most importantly, will keep your food fresher longer.
You May Also Like…