Follow these simple steps on how to organize your makeup drawer.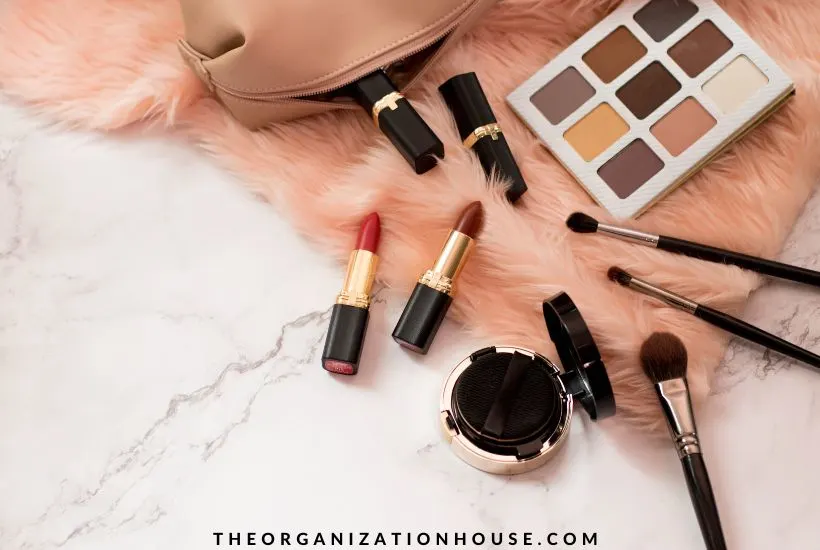 If your makeup drawer looks anything like my makeup drawer, I know it's a hot mess.
There's shadow, brushes, mascara, and more just thrown in there without any rhyme or reason. With all that chaos, it's no wonder it takes so long to get ready.
Whether you're shuffling through your makeup drawer first thing in the morning or before a fun evening out, getting ready is easiest when everything is in order.
By giving all of your essential cosmetics a proper place, it can really minimize frustration and maximize happiness. So, let's get to it and organize your makeup drawer today!
Get your makeup drawer in order with the help of a few organizational items.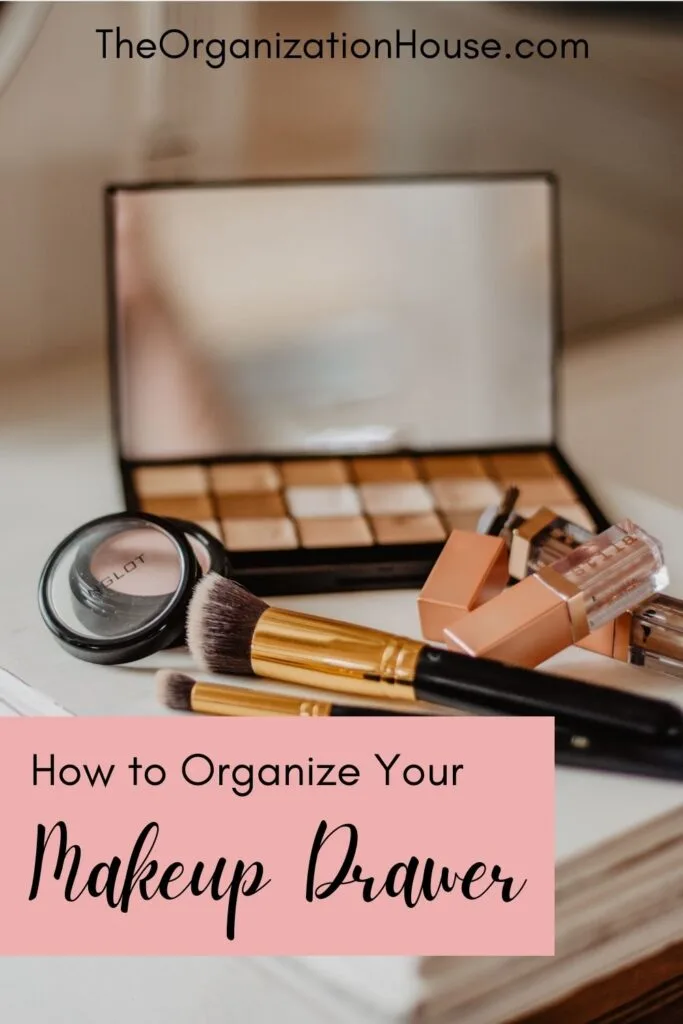 Makeup Drawer Organization
Organizer Trays
Good organizer trays are wonderful at keeping your makeup drawer in order. The most important thing before you purchase (or make) them is to measure your drawer. The trays that you have should fit snugly in your drawer so they aren't moving around every time the drawer is open and shut.
Ideally, each piece of makeup item should have its own tray, but it's okay to mix it up too.
Remember, it's your makeup drawer, so you can have it any way you want it. One of the best things about organizer trays is that they can be removed for easy cleaning. Yay!
Drawer Dividers
Drawer dividers act similar to trays but they are awesome because you can make them any size you want. They give you the ability to easily customize spaces for all of those uniquely shaped color palettes, blushes, foundations, and more.
Drawer dividers are also great to use when your drawer is not the standard rectangle or square shape. They will allow you to separate the drawer and take advantage of all the nooks and crannies in that space.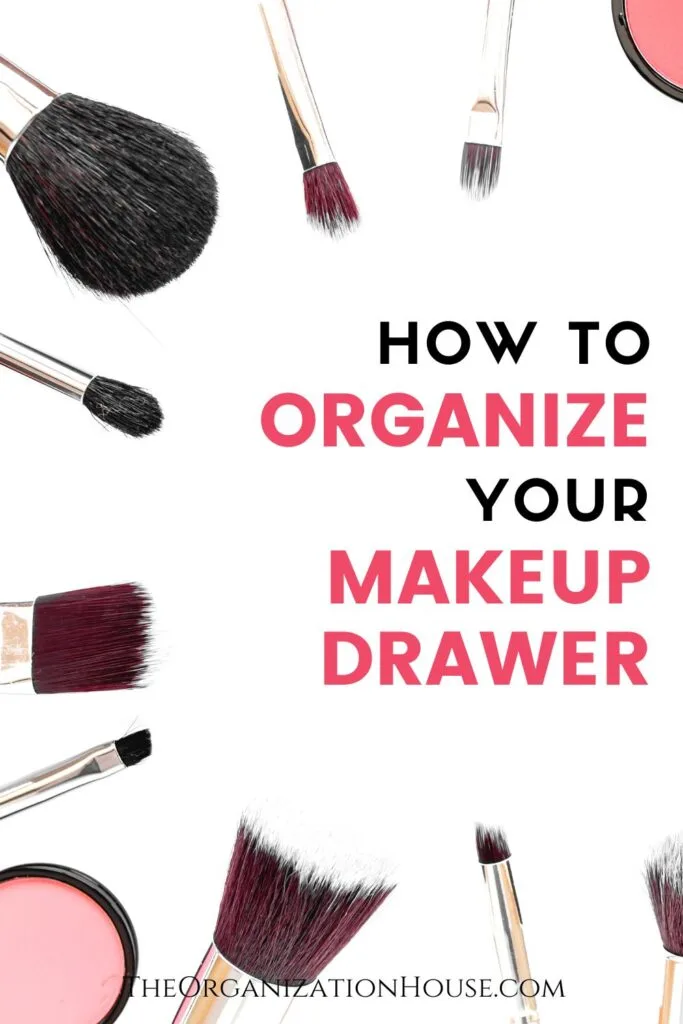 Stack and Slide Bins
When you are working with a deep drawer, stack and slide bins are the bee's knees. They make it simple to see what you have on the bottom without having to dig around.
These types of modular makeup organizers work wonders at keeping things separated yet easily accessible. The open design of stack and slide organizers make finding your most-used cosmetics quick and easy.
Expandable Organizers
Expandable organizers are a great way to make the most of your drawer space. Made in a variety of sizes, there will be a space for your small, large, and even extra-long makeup essentials.
Expandable organizers are also oftentimes stackable as well, so it's a win-win for getting your cosmetics drawer in order.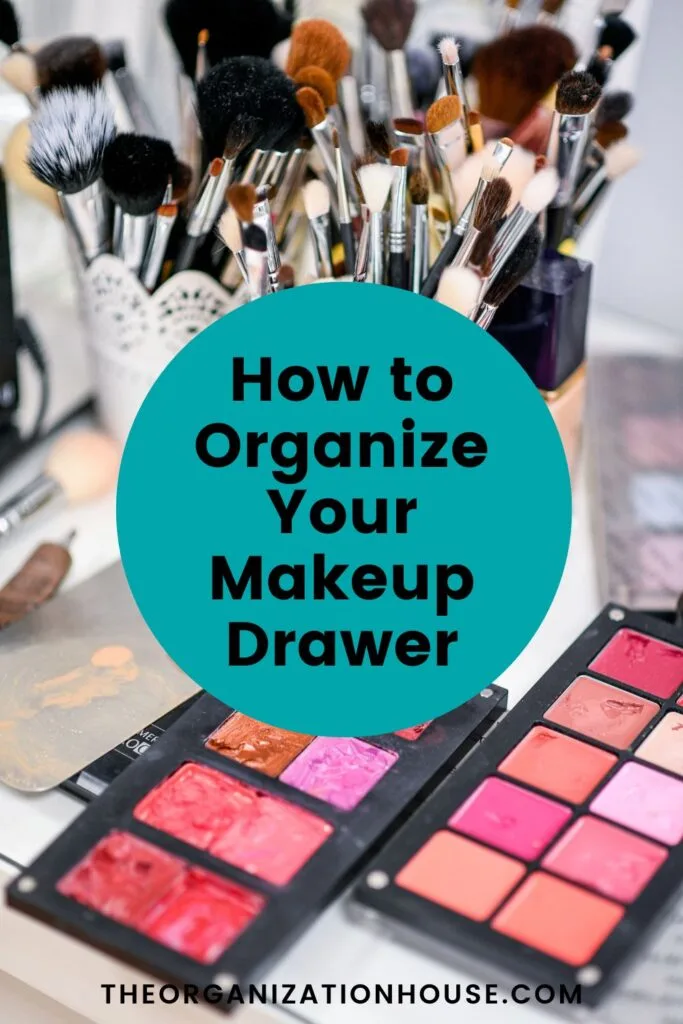 Repurposed Jars or Cups
Instead of or in combination with other drawer organizers, consider separating your makeup drawer with shallow repurposed jars or cups. They are fabulous for makeup brushes, eye liners, mascaras, and other cosmetics that will roll around in a drawer.
These are a perfect makeup drawer organizer option because you don't have to buy them. Simply clean and reuse mason jars, tin cans, candle jars, or other similar items.
Ideas for Organizing Your Makeup Drawer
Keeping your makeup neat and tidy is way easier than you may think. If you aren't sure, these ideas for organizing your cosmetics drawer are on point. With a little help from acrylic trays, diy dividers, and reusable jars, you'll have an organized makeup drawer in no time!
You May Also Like…