Here are a few ideas on how to organize a desk!
It is true that the centerpiece of any workspace is the desk. With it being the hub for all incoming papers, current projects, as well as completed work, your desk should be a tidy and inviting area.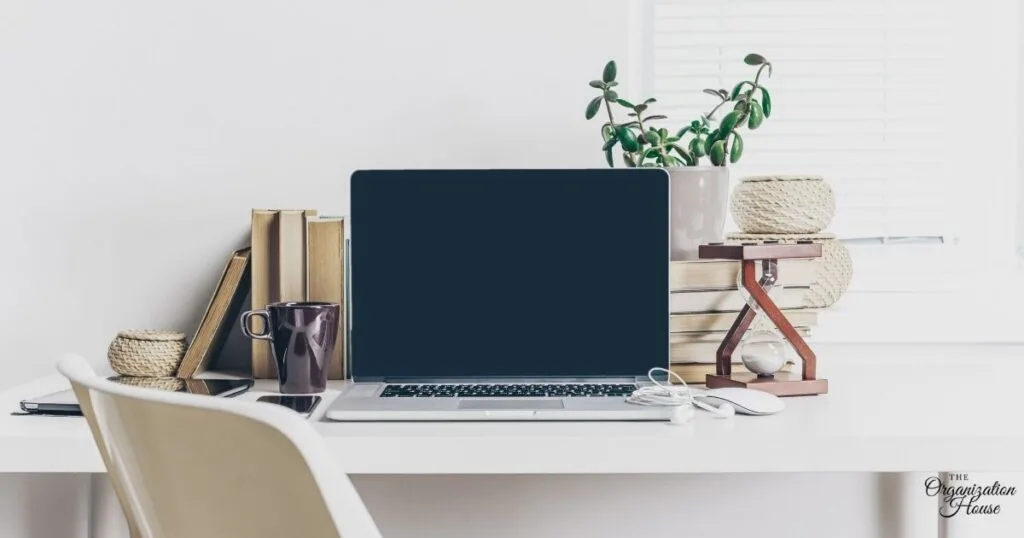 Here, we have come up with a few ideas on how to keep your desk in order for a more productive workspace.
Let's take a look at some simple ways to tidy up your work area by organizing a desk.
Desk Organization Ideas
Take Inventory
Your desk probably has more things in it and on it than you actually need. Take a minute and clear everything from the desk, inside and out.
Recycle any outdated documents, trash supplies that don't work anymore, and donate duplicate items you may have accumulated over time.
While it's empty, give it a good wipe down, so everything you are keeping can be put back into a clean space.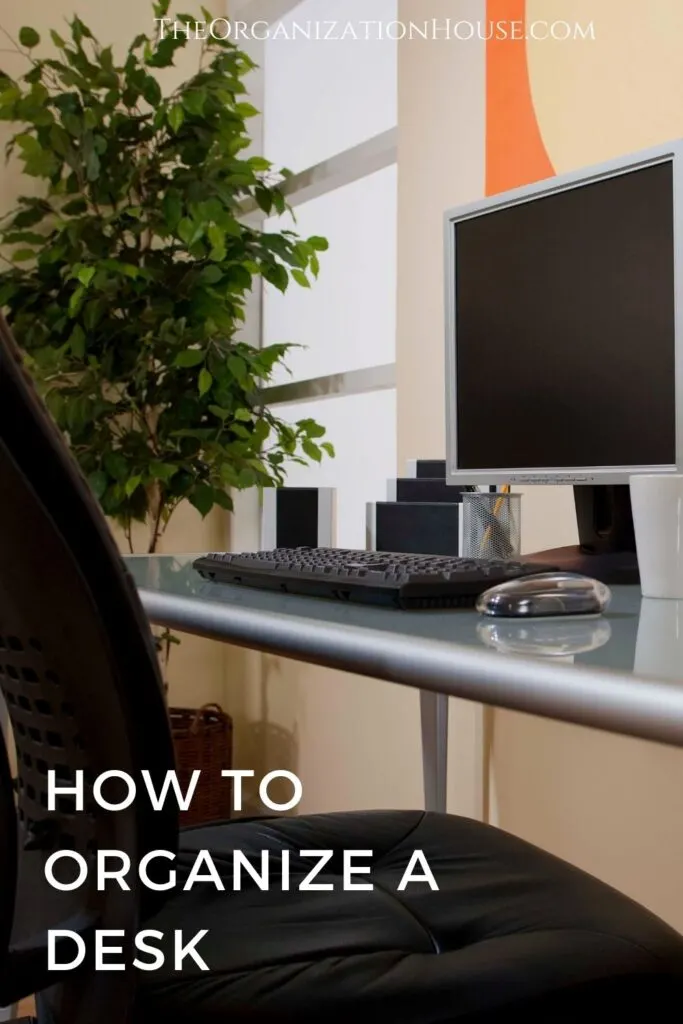 Maximize Drawer Space
Drawer dividers are perfect for keeping smaller desk items neatly arranged. They come in all shapes and sizes to give each item its very own compartment.
Paper clips, staples, pens, and pencils are easy to find with the help of a few drawer dividers.
Tidy Up the Desktop
Desktop organizers are great for drawer-less desks, but they work well on top of any work area. These tabletop organizers provide a way to keep your office needs within reach and in order.
Tray organizers are great for sorting papers stored on the desk, while compartment organizers are good for everyday supplies like pens, letter openers, and other daily office items.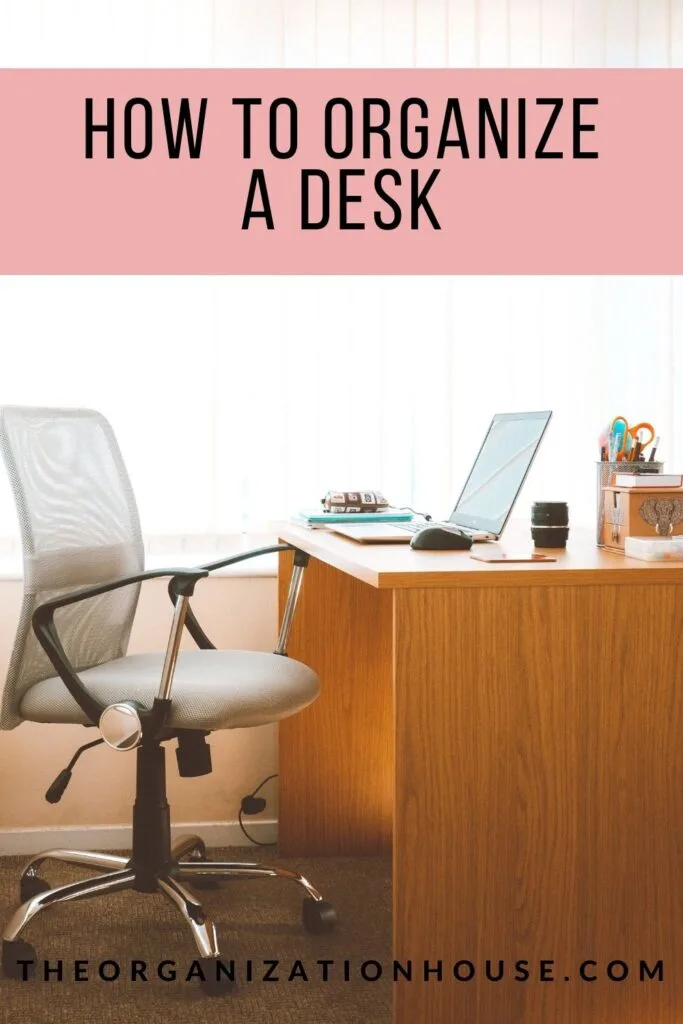 Expand Your Workspace
Increase the storage capacity of your desk by taking advantage of the area around your workspace.
Going vertical with wall files, shelves, or even a pegboard organizer can keep desk items and work ideas up and out of the way.
Also, consider using tension rods or hooks to hang miscellaneous items such as headphones or other equipment.
Go Digital for Storage
Another way to clear desk clutter is to store it digitally.
Take advantage of technology and store work files, contacts, and more on your computer or phone. This will help you to keep your workspace clear rather than having a pile of post-its or random to-do lists.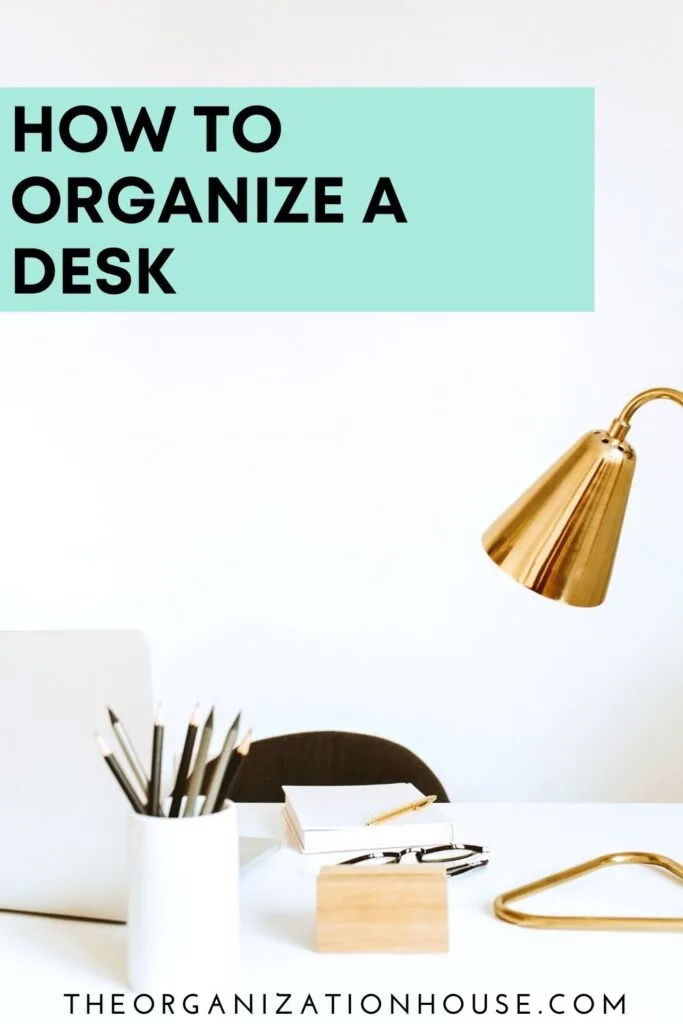 Keep It Clean
Come up with a plan to keep your desk organized. Take a look around at least once a week and make sure that your desk only has items that you use regularly.
Store everything else away either digitally or physically, recycle items, or donate them.
Organizing a Desk
Having an organized desk can create a positive work environment, as well as, encourage you to be more productive. With the help of a few drawer dividers, a desk organizer or two, and some vertical storage, your desk will be in order in no time. So, let's go and get organized!
You May Also Like…