Have you ever heard the saying that like attracts like? The law of attraction is a powerful one, and when you're working in a cluttered office you will never reach your full potential! These three easy tips on organizing your home office will make you more productive and a whole lot happier.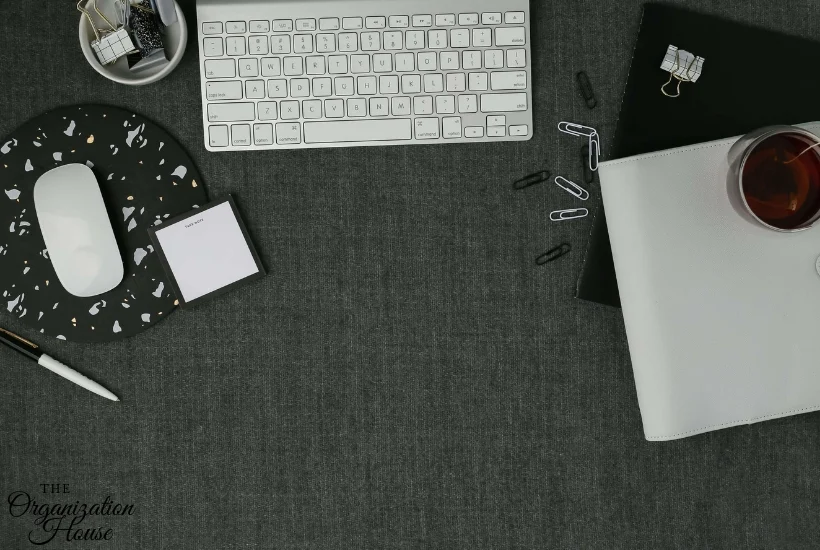 Stress and Clutter & Organizing Your Home Office
In a research study on stress and how it relates to hoarding, it was proven that the more clutter, the higher a person's stress level. While your office may not be a hotbed for hoarding, even the tiniest bits of clutter can cause your stress levels to rise.
The best way to deal with it? Clean out the clutter!
Here are three quick and easy things that you can do today to make your home office more organized and make you more productive.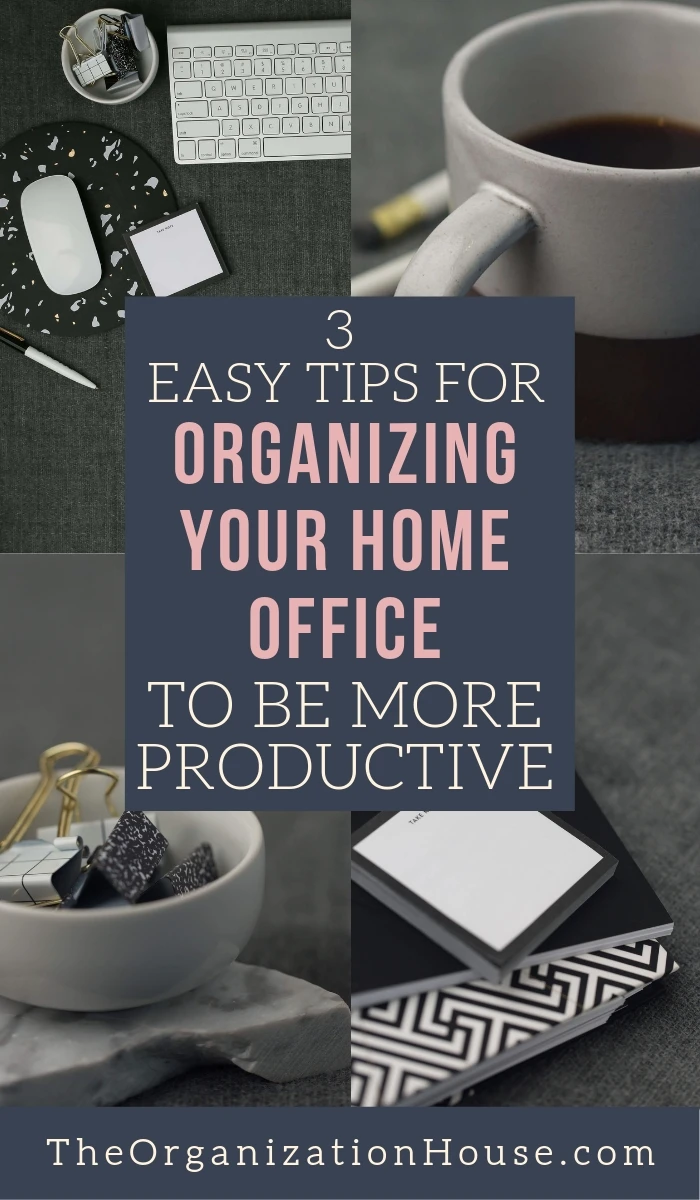 Tips on Organizing Your Home Office
Organizing Tip #1: Shred or File
Paper clutter is a home office's nemesis – at least it is for mine! The piles slowly grow until the next thing you know there are paper piles all over.
When paper threatens to overtake your home office too, the shredder is going to be your best friend. Set aside time to sort your paper into "shred" or "file" piles.
Use labeled folders to file anything that you need to keep and put them right in the filing cabinet. No filing cabinet? No problem! Use an accordion file organizer.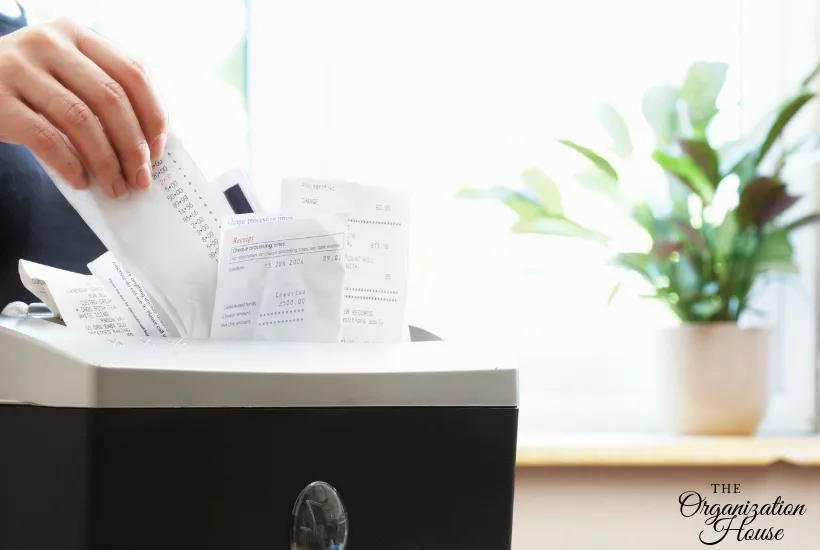 For anything not being filed, use the shredder to make sure it's disposed of confidentially. If there are things that don't need to be shredded (catalogs, junk mail, etc.) feel free to dispose of them in your office trash can.
Pro-Organizing Tip: Keep a trash bag in your office trash can and line your shredder with one so that the paper trash can be disposed of quickly and easily.
Organizing Tip #2: Consolidate Your Notes
Forget about taking notes in different places – consolidate them to make yourself more productive and keep your office organized.
I used to take notes in a bunch of different places – from the back of envelopes while I was on a conference call to in my planner to on a million sticky notes. Now, I keep a planner on my desk to keep track of my schedule, and a simple college-ruled notebook for taking notes.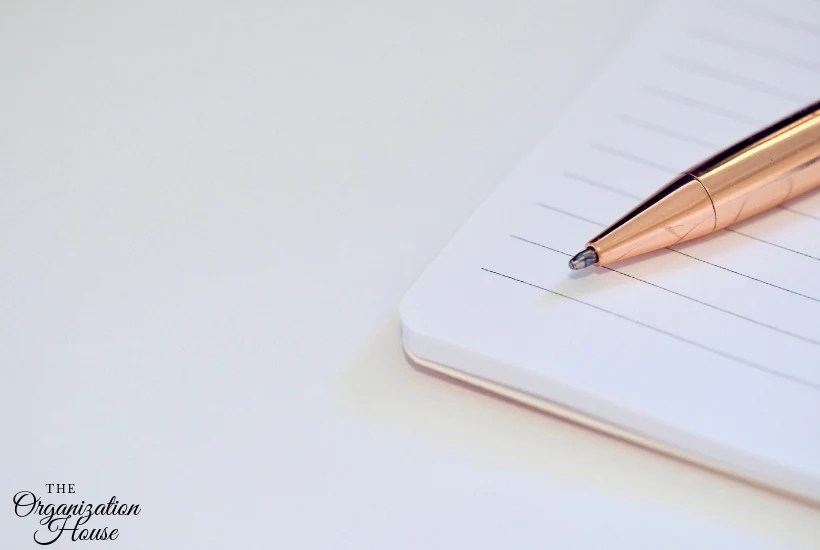 By consolidating where I take my notes, it's made it so much easier to keep track of things I need to remember. Back to school time is the perfect time to stock up on notebooks for the year!
Pro-Organizing Tip: Number the pages in your "notes" notebook and jot down the page number in your planner next to the meeting or project on your schedule. It makes referencing your notes a breeze!
Organizing Tip #3: Clean Off Your Desk
A clutter-free desktop makes it much easier to concentrate and be more productive. Other than your computer, planner, notes notebook, and a pen, there should not be much else on your desk.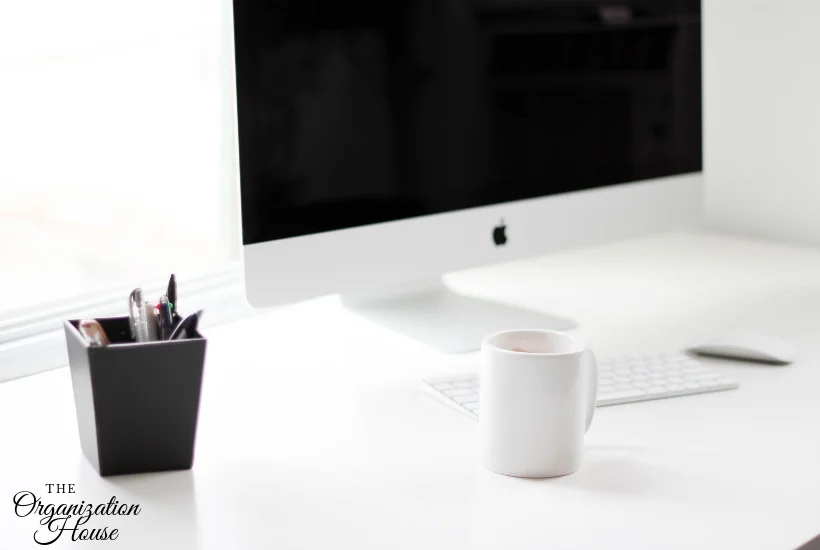 If you have things that you access frequently, consider putting them in the desk drawers. I use a large IKEA table as my desk, so there are no drawers.
Instead, I keep a rolling drawered organizer under the table and help keep my desktop organized. If one won't fit under your desk or table, place it the side or behind you.
Whatever works to help keep the clutter off your desk is worth investing in!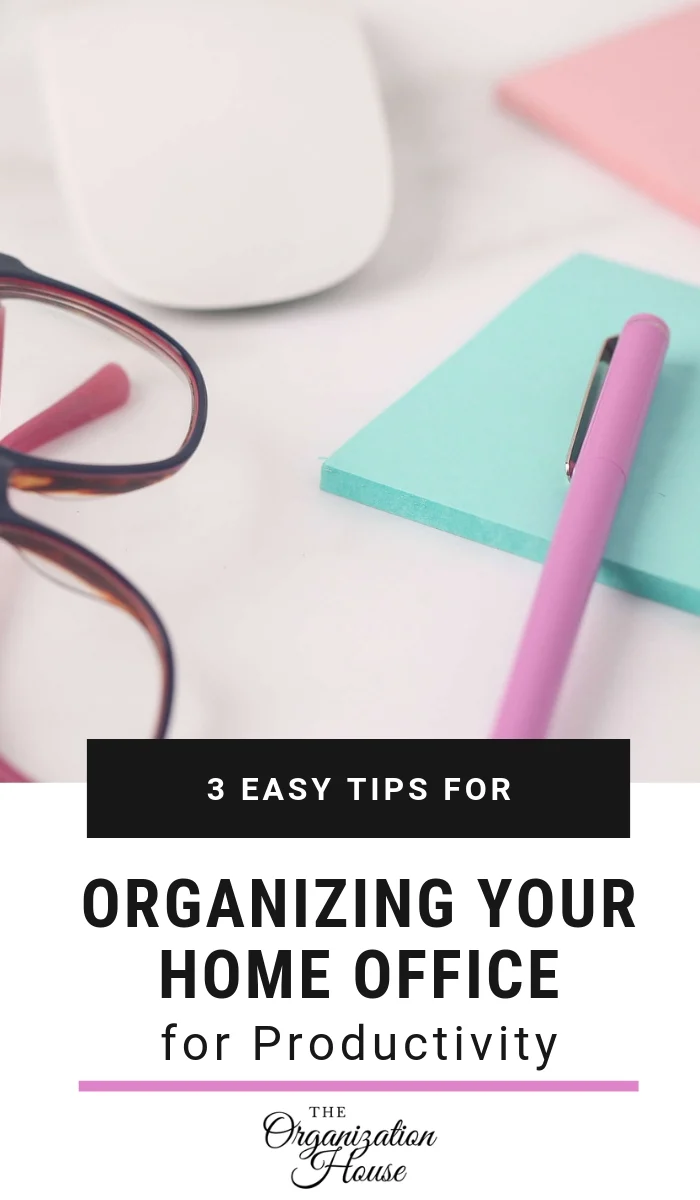 A More Organized Home Office
While straightforward, the tips on organizing your home office above are the areas where most people get caught up and fall into the clutter trap. Clearing up your space can make the difference between a stressful and a productive day. Get cleaning!