What's all the hype about air duct cleaning, and is it worth it? Let's take a look to see if it's really something you need to do or just another gimmick.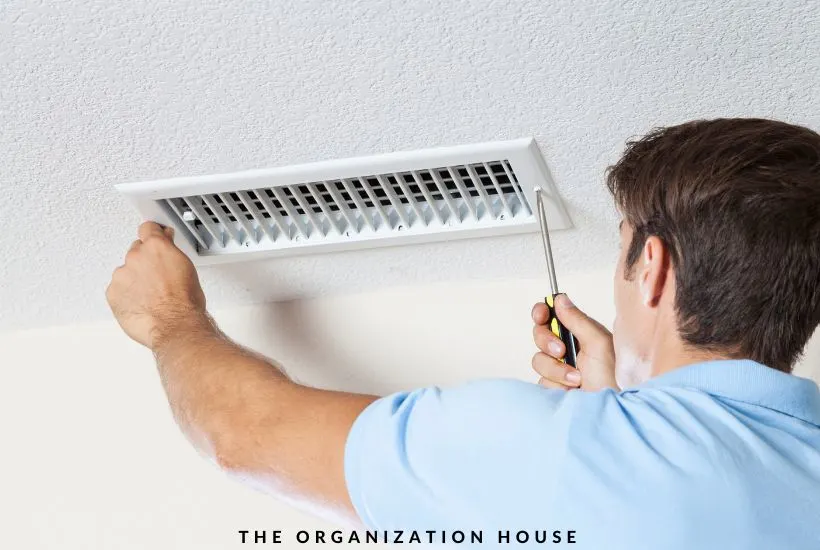 More recently, indoor air pollution has been a growing issue of concern for many homeowners.
As a means to alleviate this worry, many companies now offer services that aim to improve the quality of air within a residence.
Air duct cleaning is one of those services.
While this sounds like great news, if you're anything like me, you may have a few questions.
For example, what exactly is air duct cleaning? What are the pros and cons of having this service?
And lastly, what should you look for when hiring a company to clean the air ducts?
Find out the answers to these questions and more below!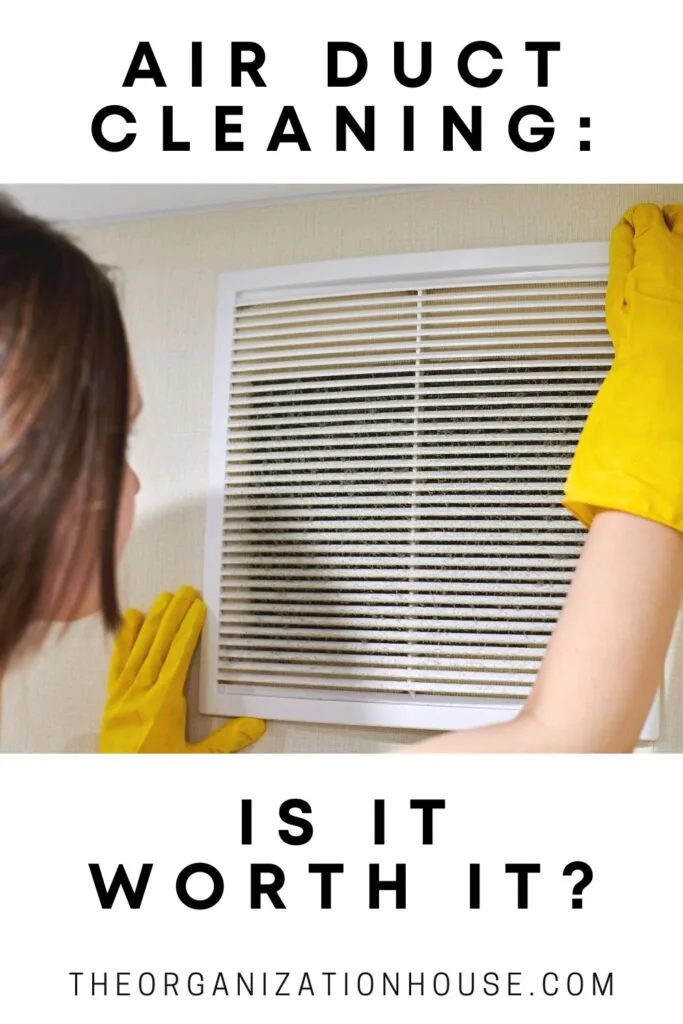 This article contains affiliate links to products that will help you get organized.
The Skinny on Air Duct Cleaning
What is Air Duct Cleaning?
Air duct cleaning is a service that removes a number of different contaminants from a home's heating and cooling duct system.
These contaminants include pollutants such as dust particles, pollen, debris, and even mold.
Professional companies will inspect, examine, and clean various components that make up the duct system throughout your house.
These pieces may include parts such as intake and supply vents, registers, fans, furnaces, and more.
There are a number of different ways to clean air duct systems. Professionals use specific tools that can dislodge and remove dirt and debris within the ducts.
Additionally, there are also services that can upgrade a standard cleaning.
This can include preventative treatments, such as sealing or coating the system's components in order to reduce the build-up of pollutants.
The Upside of Air Duct Cleaning
There are numerous benefits to having a professional air duct cleaning.
First and foremost, air duct cleaning may reduce the amount of pollutants circulating through the air.
This can then possibly reduce symptoms linked to allergies, asthma, and other respiratory issues.
Even if these things aren't a concern, surely everyone can definitely breathe easier when the air is cleaner.
In addition, air duct cleaning can help to remove unpleasant smells.
Odors that may come from pets, smoke, must, and more may be eliminated.
Finally, by removing build-up in the air duct system, the overall life of an HVAC system may be extended.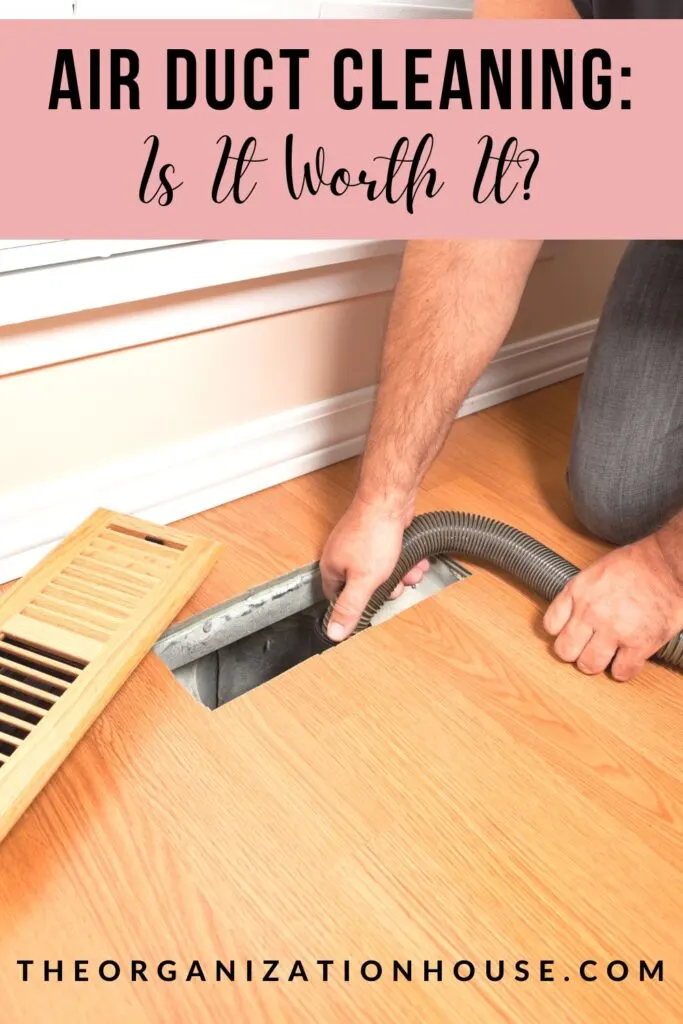 The Downside to Air Duct Cleaning
Air duct cleaning also has its downside. Cost is always a factor when looking into any home service.
Removing dust and debris from ductwork can range anywhere from $500 to $1000 per system.
Factors such as the size of the system, accessibility, location, and level of contamination all contribute to the price of professional cleaning.
Not to mention, duct cleaning may not even be something that you need.
If there's a larger issue at hand, such as mold or pests coming through the vents, cleaning the ductwork will only be a temporary fix.
Another thing to consider is that cleaning the air ducts may even possibly damage the system's components if not done properly.
This can end up costing you more in the long run.
One final thought to note is that there is actually no evidence to show that cleaning air ducts will prevent illness or lessen any health risks.
Choosing a Duct Cleaner
If duct cleaning is something that you are thinking about, always do research before choosing a professional.
Take a look at the guidelines set forth by the EPA for selecting a quality contractor and consider a few things:
There's no research to back claims of health improvements, so be wary of companies that make this promise.
Try to get references or referrals from the BBB, friends, and family about reputable companies.
And lastly, make sure that the contractor you select has all of the necessary licensing for air duct cleaning that your state requires.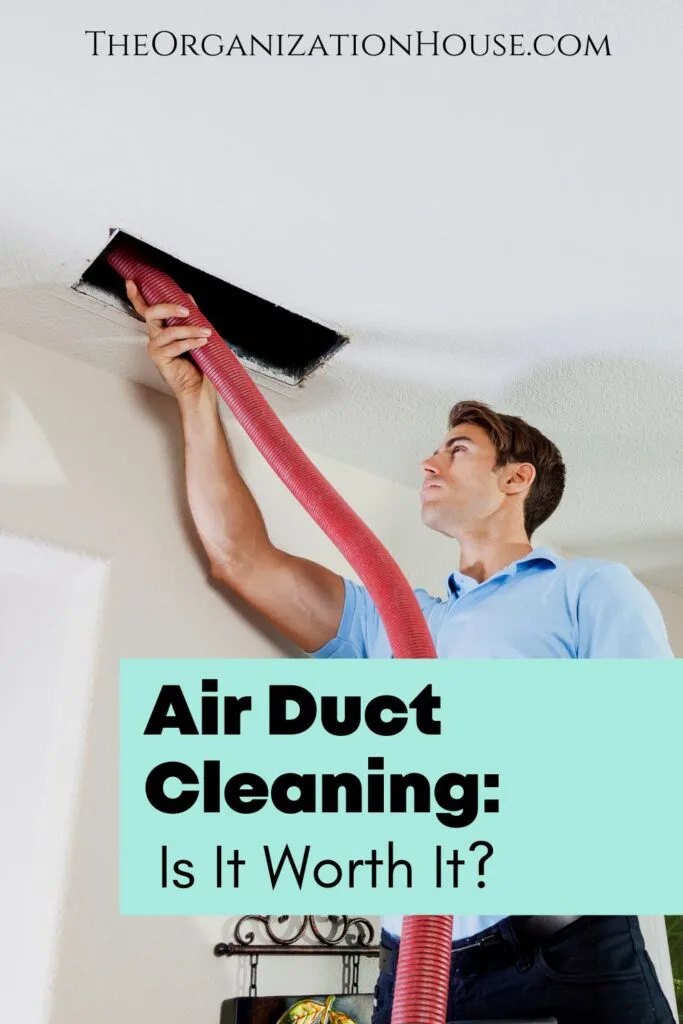 Is It Worth It to Clean Air Ducts?
Because we still don't really know all there is to know about duct cleaning, the potential benefits and possible problems of this service make it impossible to know whether or not it would be worth it for your home.
If there are no immediate concerns, and you're simply looking for peace of mind regarding the quality of air within your home, a duct cleaning may be for you.
You May Also Like…