No pantry? No problem! Check out these great solutions for organizing a kitchen without a pantry!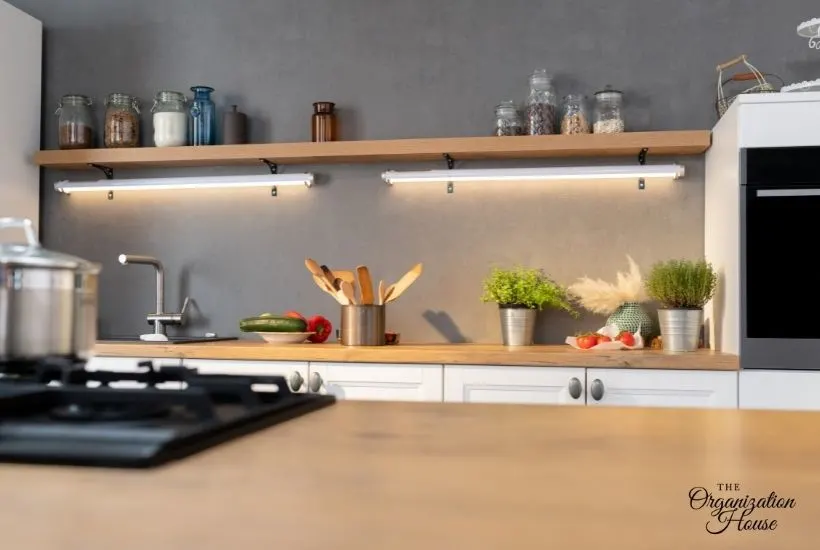 Sure, everyone would love a kitchen pantry with a ton of storage space. But, let's be real! Not every kitchen is designed with an extra closet made just for dry goods and extra ingredients. So, what do you do when you need a little bit more room to store all of those kitchen staples? We have a few ideas!
Take a look at some of our favorite no-pantry solutions and get inspired!
Pantry-Free Kitchen Organization
Increase Your Counter Space
For a no-pantry kitchen, increasing counter space can create more room to store some of those extra ingredients. From over-the-sink organizers to matching storage canisters, there are a variety of countertop pieces that can give smaller pantry items a home on the counter. Things like spices, oils, sugar, and coffee can be kept on the countertop while being out of the way and organized at the same time.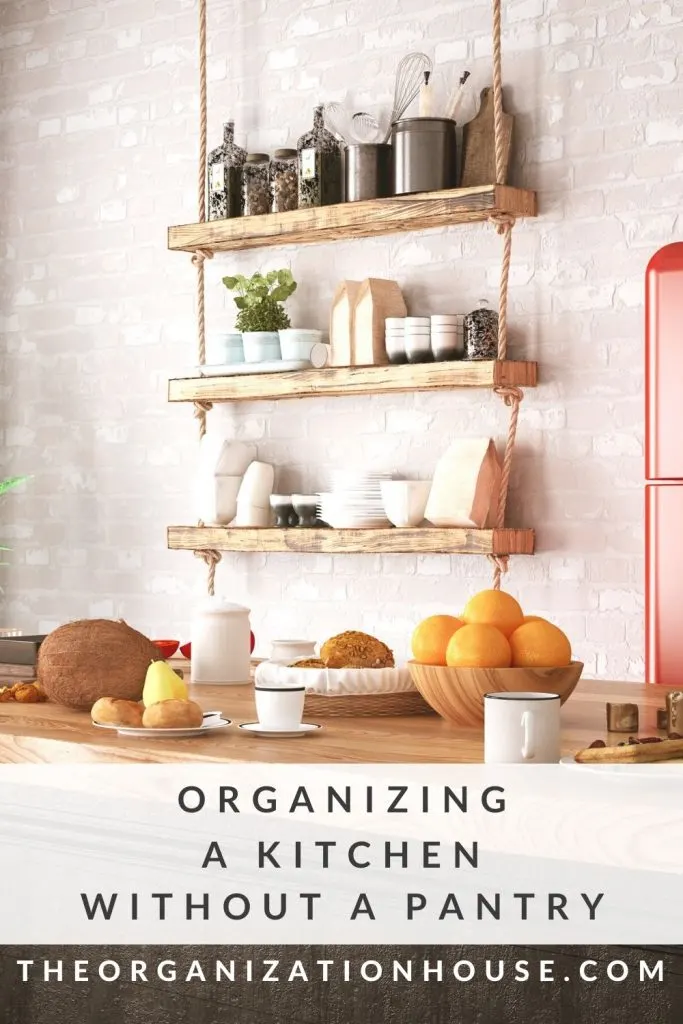 Look Up to the Walls
Create additional storage in a pantry-free kitchen by taking advantage of all the available wall space that your place has to offer. Consider hanging open shelves, magnetic strips, or even a pegboard to store items that would otherwise be kept in a pantry. Going vertical can really increase that amount of storage space in a small kitchen with no pantry.
Divide Your Kitchen Drawers
Drawers can be another great storage spot for smaller pantry items. Make the most of those drawers with organizers like dividers, bins, and baskets. These types of drawer inserts can keep contents separate and in order, while also giving you easy access to some of your favorite pantry essentials.
Bring In Storage Furniture
If your kitchen lacks a pantry, but has a bit of room for a piece of furniture, do it! Bring in extra storage with a sideboard, buffet, rolling cart, or hutch. These items can add to your decor and give you a place to keep pantry staples. Plus, these pieces also give you extra surface space on top to keep bins, canisters, and other additional storage organizers.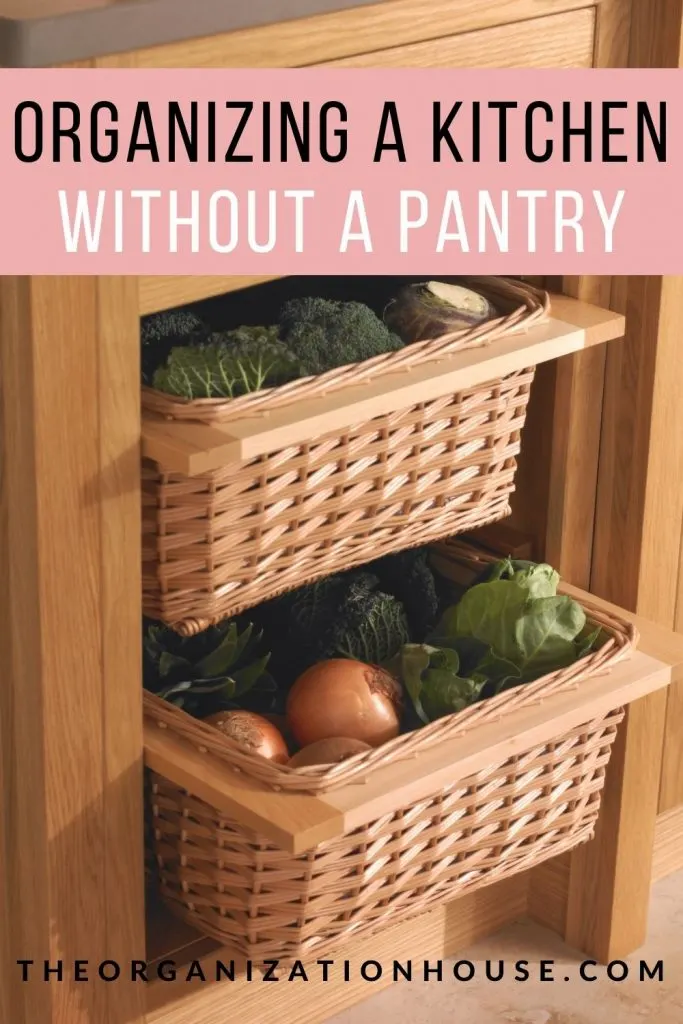 Take Advantage of All the Nooks and Crannies
In every room, there are small places that are great for storage, but oftentimes, they get overlooked. Areas such as on top of the fridge, inside cabinet doors, or even the tiny spaces between appliances can be used in one way or another for storage. Baskets, over-the-door organizers, and slim rolling carts are amazing storage options that can help you take advantage of all the nooks and crannies in your no-pantry kitchen.
Organizing a No-Pantry Kitchen
Even in the smallest pantry-free kitchen, finding a place to keep all of those dry goods is completely doable. From countertop additions and wall attachments to storage furniture and hidden nooks, your pantry items will have a home in no time. So, let's go ahead and get started! Create your organized and functional kitchen without a pantry today!
You May Also Like…