Tidy up with these 3 things that every bathroom needs to stay organized. They're sure to make bathroom organization easier!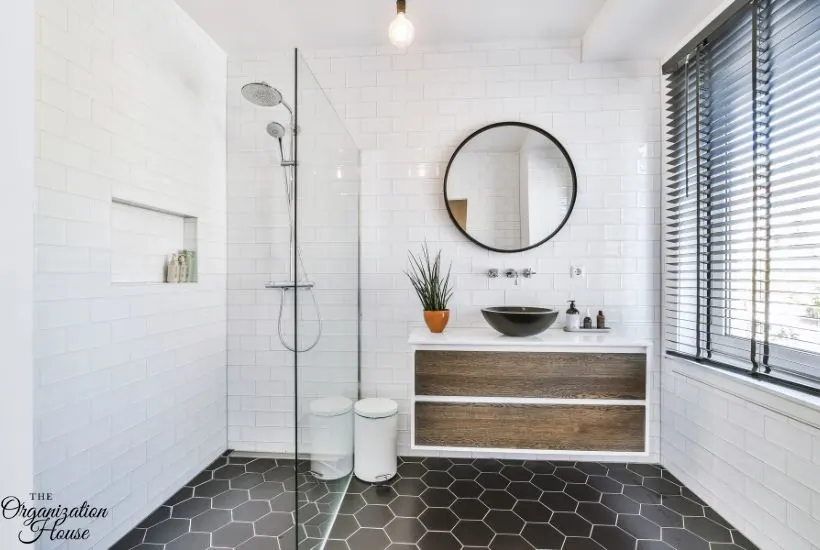 Bathrooms may just be the most important room in your home! Think about it… Everyone's day starts and finishes in the bathroom. Also, it's a place that is frequently visited throughout the day.
In fact, the average person spends about 2 years of their life in a bathroom! Seems like a long time, but people are actually keeping pretty busy in there.
Aside from using the facilities, people spend time showering, shaving, brushing teeth, drying off, relaxing in the tub, cleaning, and more. (And need we mention using their cell phones?!)
With all this fun happening in the bathroom, it's clear that this room must hold a lot of stuff to get all of these things done.
We're talking toilet paper, towels, toiletries, makeup, cleaners, and so much more. With bathrooms tending to be one of the smaller spaces in a home, it can seem like a challenge to get everything in order.
However, we have found a few storage solutions that will help you take your bathroom to the next level of organization.
So, just how do you create a bathroom space that is clear and clutter-free? Check out the 3 things every bathroom needs to stay organized below!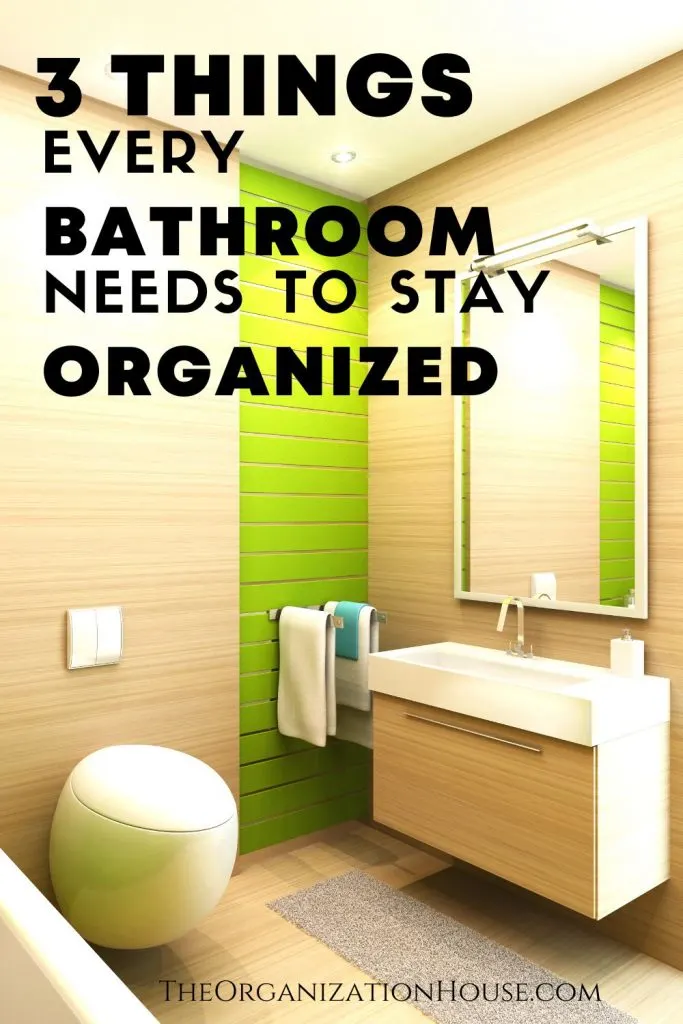 Organize Any Bathroom with 3 Things
Hooks, Hooks, and More Hooks
Hooks are very important when it comes to bathroom organization. Wall hooks, over the door hooks, and under the cabinet hooks will work in any bathroom.
They can help to get all types of bathroom basics in order. Storing essentials such as towels, robes, loofahs, shower scrubbies, and more has never been easier with the help of hooks.
Hooks are basically the perfect solution for both big and small bathrooms.
In addition, they come in a number of different shapes and sizes for every style of decor. From fun animal-shaped hooks to fancy gold hooks, there are hooks for every kind of bathroom.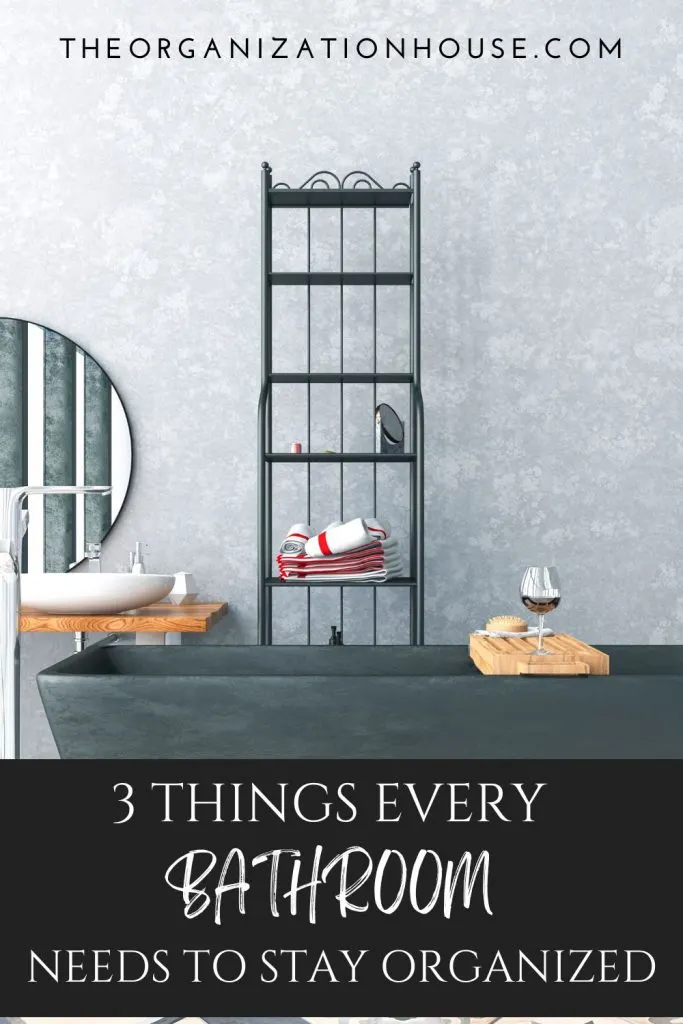 Over the Toilet Organizers
Make the most of a bathroom space that is already half full. Over the toilet organizers can take advantage of an area in the bathroom that mostly goes unused.
Typically made with cabinets or shelves, over-the-toilet organizers allow you to maximize storage in a simple way.
Over the toilet organizers are wonderful for several reasons. They are easy to install, keep your walls free of holes (this makes them a great option for renters), and won't break the bank!
With so many different types of over-the-toilet organizers, there is definitely a style out there that will suit your needs.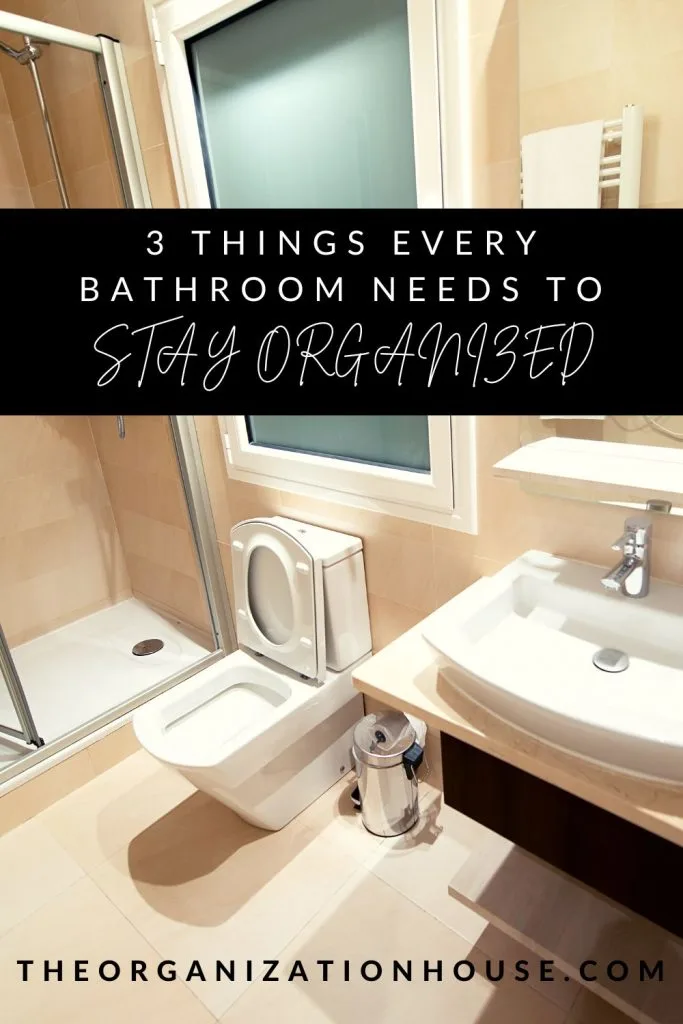 Slim Storage Solutions
Just when you think you don't have any room for storage, take another look around. There is space just waiting to be filled with items.
The areas between the wall and sink, a tight corner, or behind the door are perfect spots for slim storage solutions.
Slim storage solutions work wonders to make every inch of your bathroom space usable. Some slim carts are on wheels making them portable, while others can be hung from the ceiling or over a door. Slim storage makes filling up those super small areas with organizers effortless.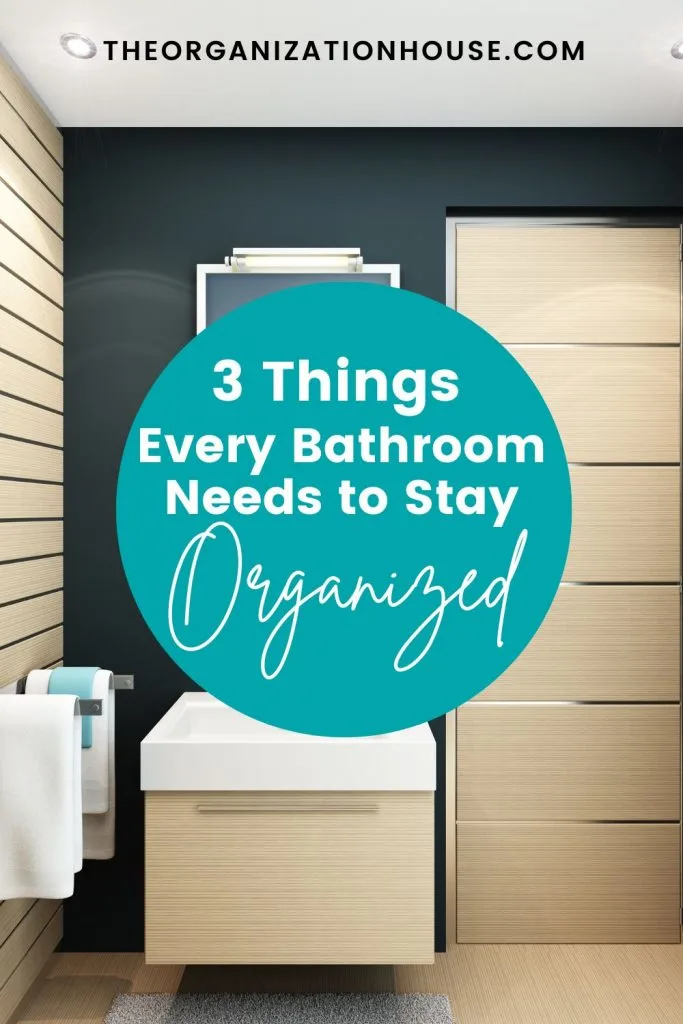 Bathroom Organization for the Win
Keep your bathroom in order with these 3 storage ideas for every bathroom. Making your bathroom neat and tidy can be done very easily with hooks, over-the-toilet organizers, and slim storage solutions.
You May Also Like…