On a mission to have the perfect bar at home? You're in luck! Keep reading to find out the best way to organize a home bar!
---
Having a home bar can save you money, keep you safe, and of course, be everything you want it to be! A night out on the town can easily burn a hole in your pocket, so why not put that money into creating a bar in your home? There will be no worry about who will be the designated driver or how you'll get home safely, because you're already there! Sounds good!
Let's take a look at how to create your own home bar.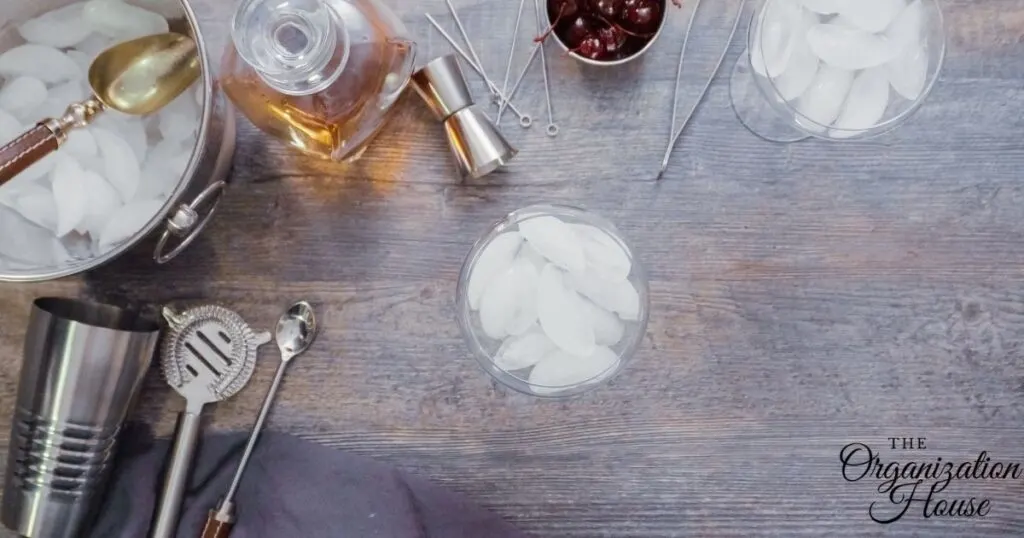 This article contains affiliate links to products that will help you get organized.
Home Bar Organization
The Foundation
It will be easy to get carried away when you first start stocking up your home bar. Keep it simple and begin by just getting a few of your favorite liquors, wines, and beer. This gives you the opportunity to build up your collection as you become more experienced with various spirits, wines, and ales.
Add a couple of your favorite juices, a soda, and a mixer or two to keep on hand. Stock up on ice, grab a lemon and lime, and your home bar is starting to look like the real deal!
The Accessories
Invest in a few key bar tools. Aside from the wine corkscrew and bottle opener you probably already have, there are some other important accessories that will come in handy for your home bar.
We suggest a jigger, a shaker set, a cutting board, and a fruit knife.
A jigger helps you measure your spirits. A shaker and strainer make the perfect mixed drink and martini. And, last but not least, the cutting board and fruit knife for the citrus. As you and your bar grow, more tools will work their way into your home, but these are a good start.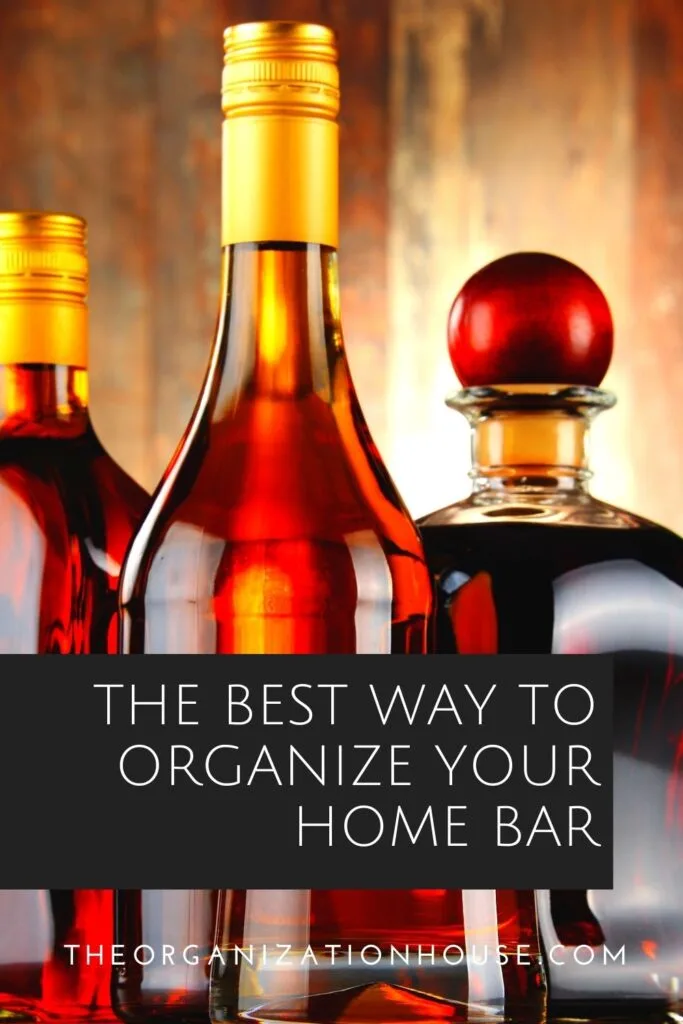 The Glassware
There's no need to be fancy by getting a different glass for every type of drink. We recommend three: the pint glass, the rocks glass, and the wine glass.
The pint glass is perfect for a beer, obviously, but also for mixed drinks. The rocks glass is a classic cup for a spirit with a splash and the old-fashioned two-finger pour. And, of course, you know what the wine glass is for, wine.
The Look
Now, let's focus on the look! There are many home bar set up ideas to choose from. Depending on the size of your space that you've selected for your home bar, options may vary.
If you have limited space, you'll probably prefer to make use of furniture you already have, such as a buffet table or bookcase. If you have the room to add a piece of furniture, consider a bar cart.
Create a small home bar that is both simple and organized by only displaying your go-to spirits, glasses, and essentials, such as a corkscrew and an ice bucket. Store everything else out of sight, but still, close by.
If you have a larger space for a home bar, you'll be able to organize everything in one area. Display liquor bottles by placing shorter bottles up front and taller bottles in the back. Hang glassware from a rack or hide it away in a cabinet. Store bar tools in a drawer or on a shelf that is within reach. Keep your mixers, juice, and soda in the fridge or on a nearby shelf. And last but least, brighten up your organized home bar with a dish of colorful citrus!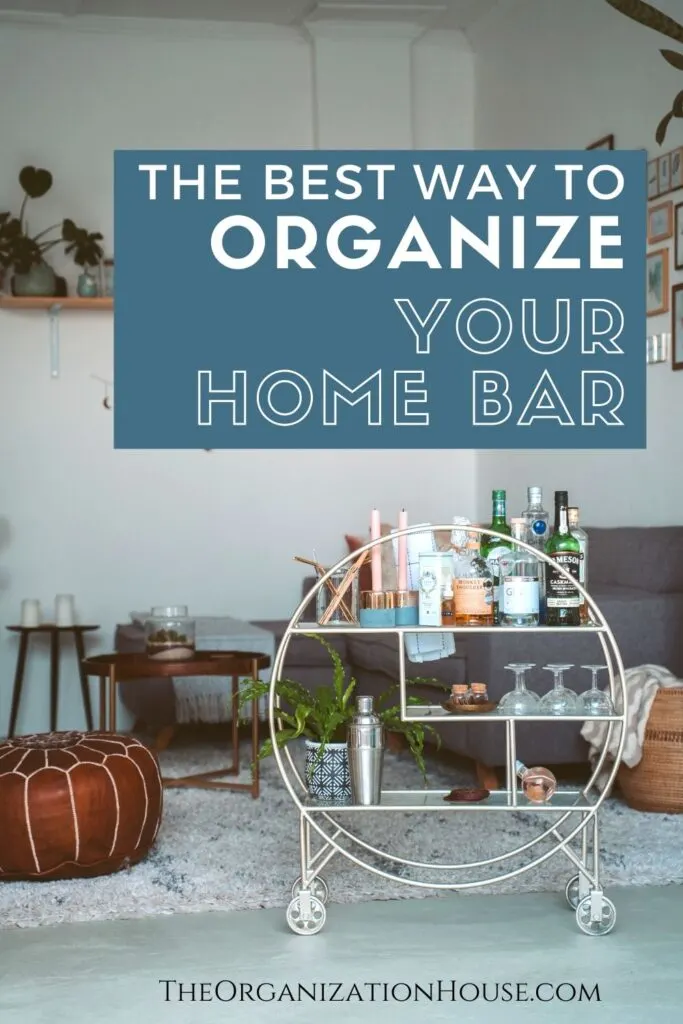 How to Arrange Liquor Bottles in a Home Bar
The key to creating and maintaining an organized home bar is to keep it simple. Focus on stocking your favorites, storing the essentials, and making it your own. Whether you opt for a chic bar cart or go for the full fledged basement bar, the best way to organize a home bar is to remember that less is more when it comes to the display.
Happy organizing!
You May Also Like…