Take a look at some incredible ideas on how to organize toys in the living room.
---
The living room is the hub of the house. The heart of the home. The main gathering place for pretty much everything, wouldn't you say?
Whether you are entertaining a few friends, relaxing with your partner, or playing games with the kids, this room is called the family room for a reason! So, shouldn't it be a space that is cozy and clutter-free? Yes, it should!
Creating a living room that is both adult and kid friendly can sometimes be a challenge. Well, not any more! We have found some pretty awesome solutions to make the family room an organized space that everyone can enjoy.
Check out these amazingly simple toy storage options!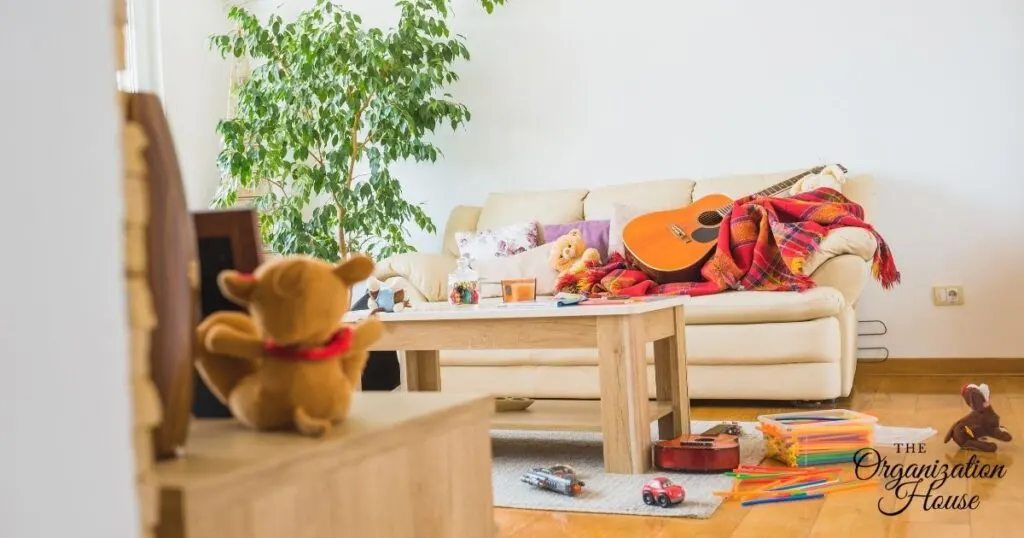 This article contains affiliate links to products that will help you get organized.
The Best Toy Storage
Cube Bookcase
Organize toys in the living room with a cube bookcase. Each cube holds its own bin which makes it great for corralling smaller playthings like action figures or LEGOs.
If you think that's awesome, wait until we tell you that cube storage bins come in a variety of colors and patterns to match your own personal style and decor. Perfect!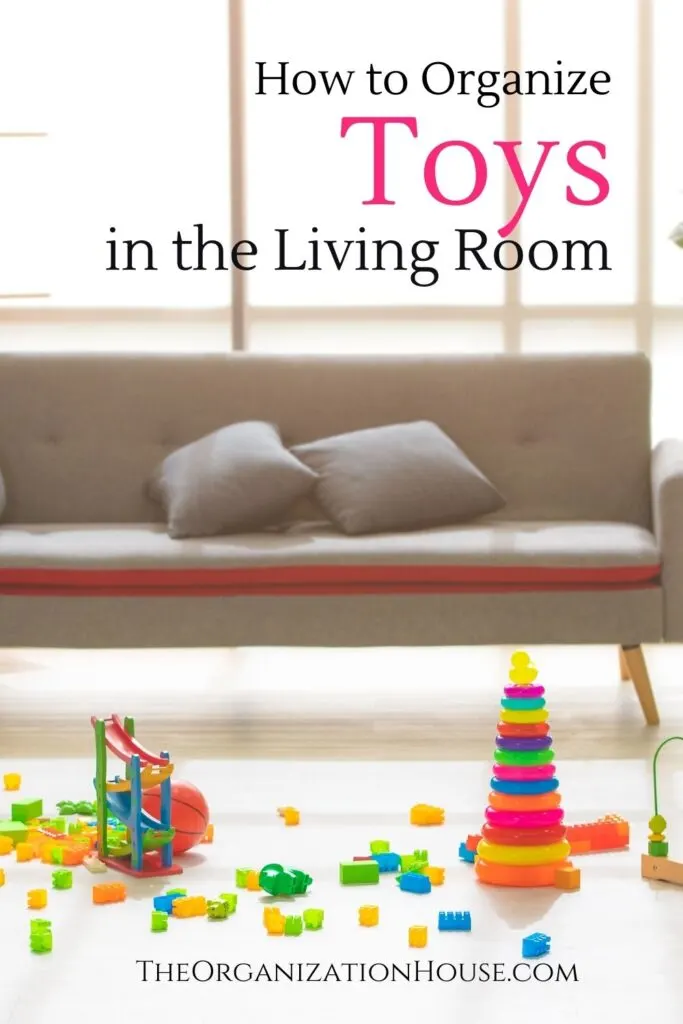 Storage Ottoman
Furniture that is both comfortable and functional is the best option for a family room. A storage ottoman is a great place to stash toys and other items you want to remain unseen. What is even better, is that the ottoman isn't the only piece of furniture that has sneaky storage sections!
Check out chaise loungers, end tables, and other types of furniture that can double as hidden toy storage in the living room.
Woven Baskets
Keep toys together and out of the way with an assortment of woven baskets. Available in a variety of sizes and fabrics, weave baskets are a stylish and practical way to disguise the clutter.
They are the perfect option for both big and little play items. Simply toss in the toys and tuck the baskets into a corner or behind furniture. Finally, chaos controlled!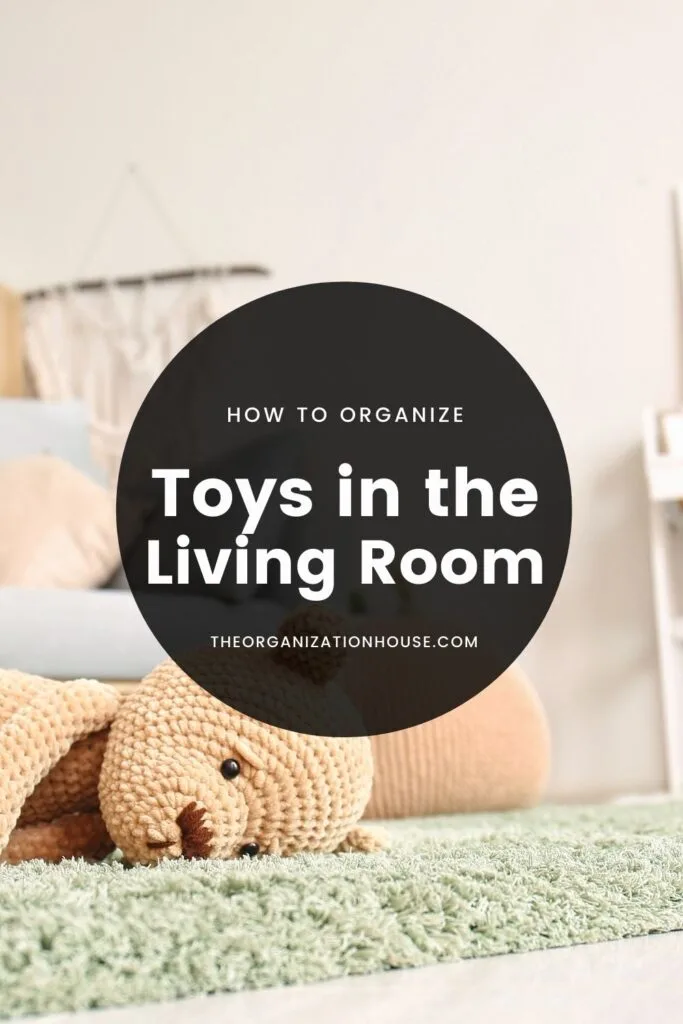 Shallow Bins
Turn that unused space under the living room furniture into usable toy storage. Shallow bins are a wonderful choice for hiding smaller toys like board games, puzzles, activity sets, coloring books, and crayons below your bottoms.
Shallow bins keep items organized and out of sight while being easily accessible to little ones. What a great idea!
Vertical Storage
Take advantage of wall space by hanging a few canvas totes on hooks. Each bag can store a specific type of toy. There can be a tote for stuffed animals, a sack for building blocks, or a bag for books.
Totes and bags not your thing? That's okay. Baskets, netting, and pocket organizers work well as kid-friendly hanging toy storage too!
How to Hide Toys In the Living Room
Designing a living room that is both beautiful and functional is no longer a challenge with these incredible ways to organize toys! Incorporating family room pieces that serve as storage, utilizing wall space with vertical organizers, and taking advantage of all usable areas in, around, and under furniture, creates a space that the entire family can appreciate.
You May Also Like…