Take the stress out of the mess and learn how to organize a garage so that it works for your family!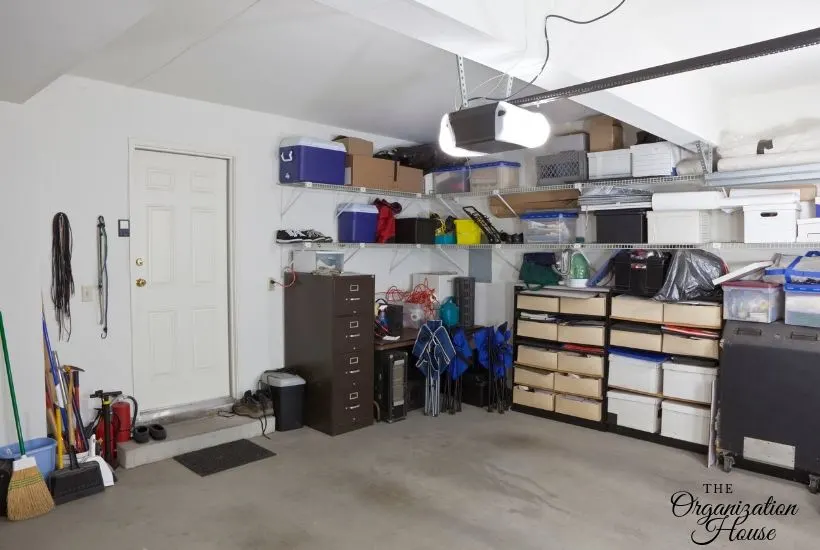 Organizing a Garage
Organizing a garage makes life easier year 'round with more space and the ability to quickly find exactly which tool or stored item you need!
It may seem daunting to clear out the junk and figure out how to organize a garage, but when you take it step-by-step and it becomes easier.
How to Organize a Garage Step-by-Step
Garage Organization Step #1: Perform Triage
The First Sort
Start by reviewing every item in your garage and separating the items by category. As you sort, take everything out of the garage. The first sort should be in the categories of Keep, Donate, and Trash.
If you don't use an item and it's in bad shape, throw it out. If it's usable but not for you, give it away, take it to a consignment shop or donate it to a charity and get the tax deduction. The things you want and need get put off to the side in their own special pile.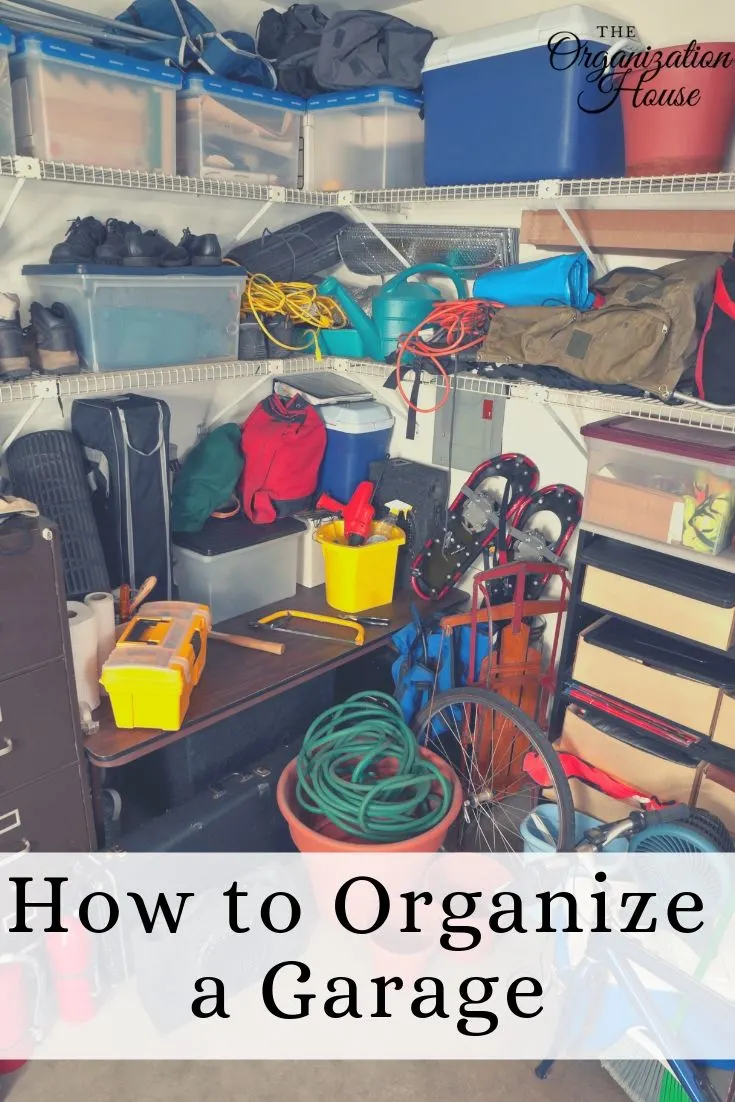 The Second Sort
After you have separated the items into the initial categories, it's time to focus on that Keep pile. Categorize the remaining items further into more specific categories. Some common ones for garage organization are: painting supplies, tools, sports equipment, garbage can and recycling containers, and lawn equipment.
By sorting into specific categories, it gives you a better idea of what type of storage containers and space are needed for each.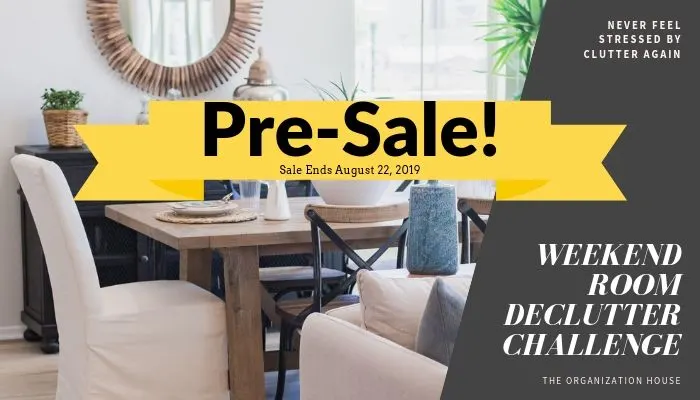 Garage Organization Step #2: Make it Wash & Wear
A garage is subject to water, oil leaks and spills, so it must be easy to clean. Now that everything is out, it's the perfect time to paint and protect it.
Paint the walls and floor with a good-quality, washable paint before you install storage cabinets or shelving.
You Might Also Like: How to Make More Space in Your Room
The cabinets should always be waterproof and raised above the floor. While it might be tempting to use those old wooden or fiberboard cabinets from your kitchen remodel, the garage's exposure to the elements (especially water) calls for waterproof and raised storage.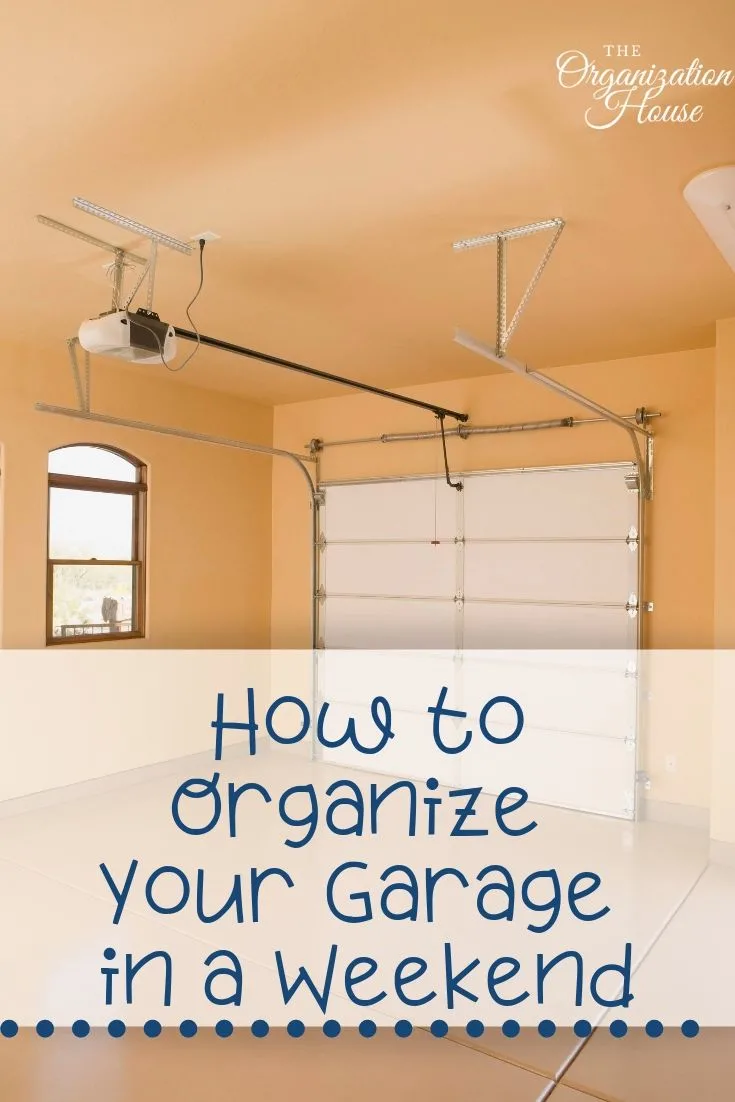 For the floors, try using epoxy floor paints. They resist dirt and clean easily. New systems with vinyl chips adhere to a base coat and provide an attractive speckled finish much like terrazzo or granite. The best part? They clean up easily!
Garage Organization Step #3: Temporary Storage
If belongings can't stay in the garage or driveway overnight while the work is done and the paint dries, call a container storage facility such as PODS. They'll drop off a storage unit that can stay on-site or be removed to offsite storage until the garage work is finished.
You Might Also Like: Car Organization Ideas That Really Work
Garage Organization Step #4: Think Vertical
Shelves and cabinets provide more storage in less floor space. They organize small items such as paints, tools, potting supplies, and more. In a garage, using the walls for storage is essential, because, ideally, your var will be parked in the space as well.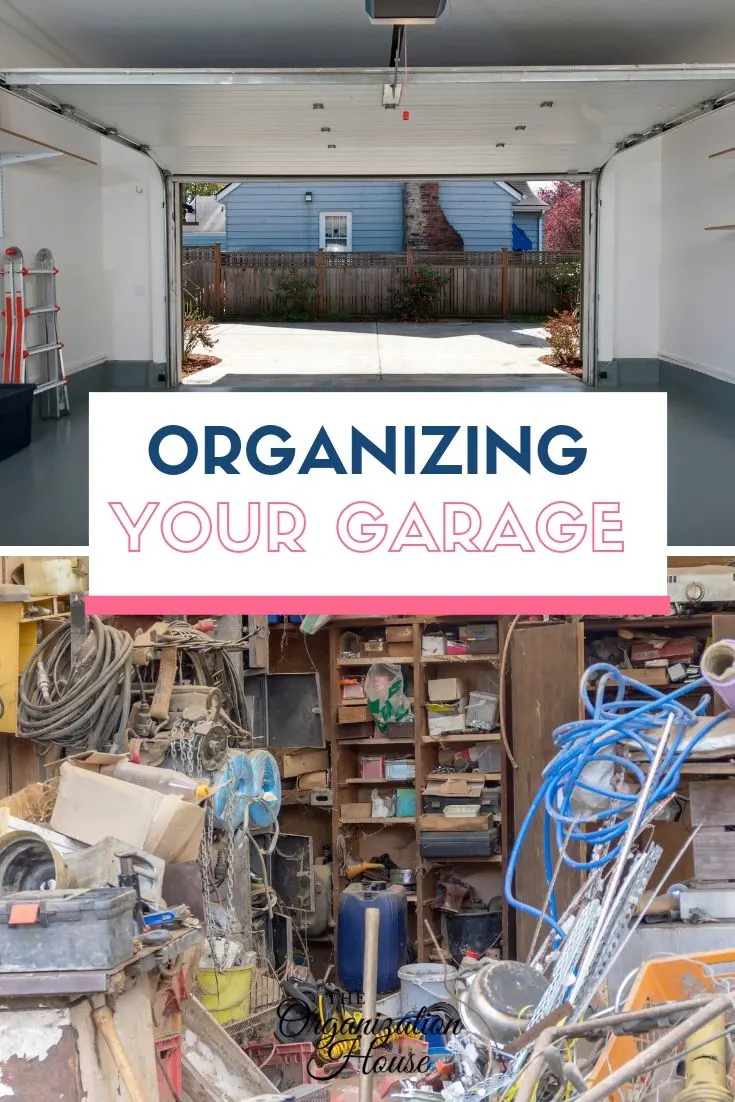 Special hooks and clasps can attach to the wall and keep shovels, brooms, and rakes flat against the wall. Bikes can be hung on wall hooks as well.
If a garage has a high ceiling, loft shelving can fit above the cars as a four-foot-wide shelf from one side of the garage to another.
Garage Organization Step #5: Size Up Cabinets
Before installing storage units, measure carefully. The cabinets should be deep enough to hold the items to be stored but not so deep that doors can't be opened if a car is in the garage.
You Might Also Like: How to Organize a Corner Cabinet
A 20" deep cabinet on one side is better than 12". To keep the driver's door clear, a cabinet to the right or on the front wall is good. Passengers can be let out before the car goes into the garage if necessary.
A long closet with sliding doors that don't swing out leaves more space to walk around and is ideal.
Before installing cabinetry, make sure that it won't cover an electrical outlet. Outlets should remain accessible or be re-installed within the cabinetry where they can be easily reached.
When you're hanging cabinets in the garage make sure that you hang them securely. A stud finder is well worth the less than $10 price tag to make sure your shelving is not going to fall down on your family or your vehicle!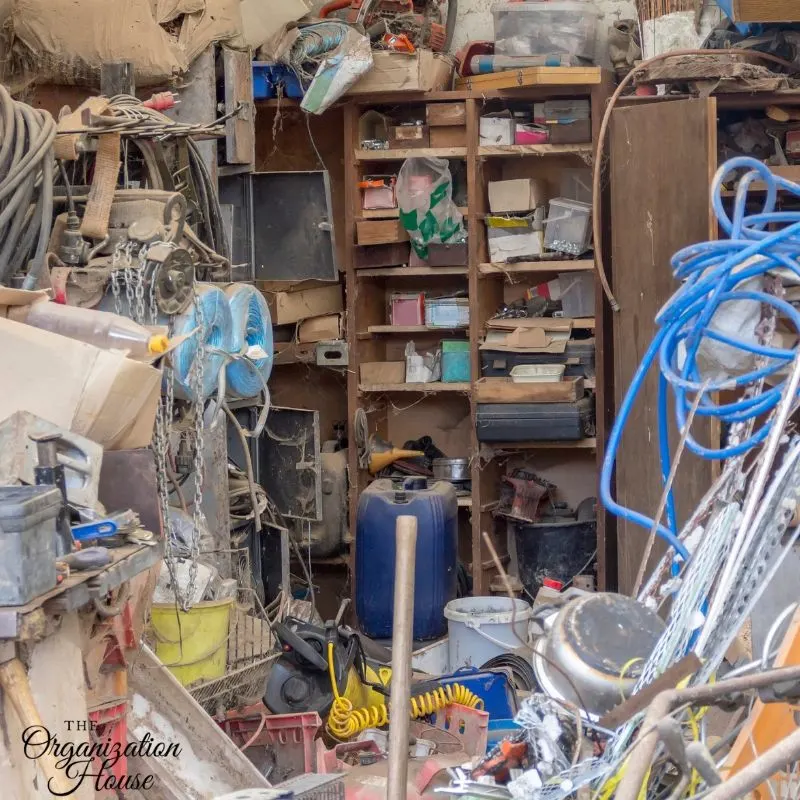 Garage Organization Step #6: Organize Bits & Pieces
Organizing the small items in a garage can be daunting, but there are a few tips and tricks that professional organizers use to make sure everything has a spot.
A pegboard above a workbench is handy for tools; some people outline each tool in position so it can be returned easily. Use bright colors and it becomes a work of art!
Gather like items such as gardening tools, camping gear, and car wash materials into plastic totes and label them.
Place small items like nails and screws into smaller plastic bins so they can be found easily.
Special racks can hold golf clubs, tennis rackets, sports shoes or boots, baseball bats, rollerblades, and other sports equipment
Garage Organization Step #7: Design a Work Space
A base cabinet with a countertop provides room for messy chores, such as potting plants or painting a picture frame. Task lighting above the work area is essential, so an electrical outlet should be nearby.
You Might Also Like: Organizing Paper Clutter Like a Pro
Make sure the spot is accessible and has plenty of space around it to make working there easy.
When All Else Fails, Add Another Storage Area
If you have done all of the things above while figuring out how to organize a garage and you still have too many things, it may be time to think outside of the box. Or in this case, think outside of the garage.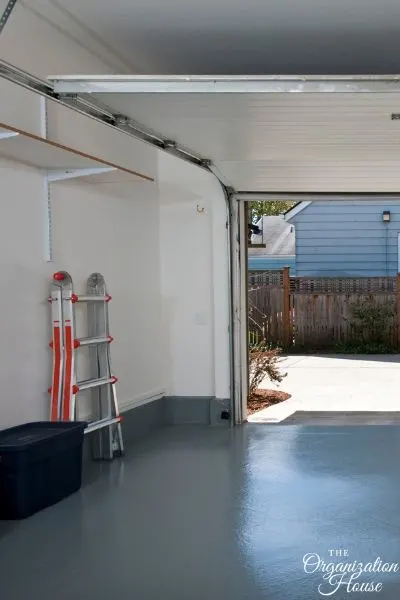 If the garage is jammed with a riding mower, family bikes, and other large items, a separate shed in the yard can reclaim the garage for a car. A rented, climatized storage locker is safer for items like furniture, books or clothing that may mildew or attract moths.
If it gets to the point that you need to organize your garage, chances are that there's a lot of things in it that can and should be relocated!
Good luck!