It wasn't until I started working from home that I realized the importance of using a planner to manage my day. Now? I can't image staying organized with one.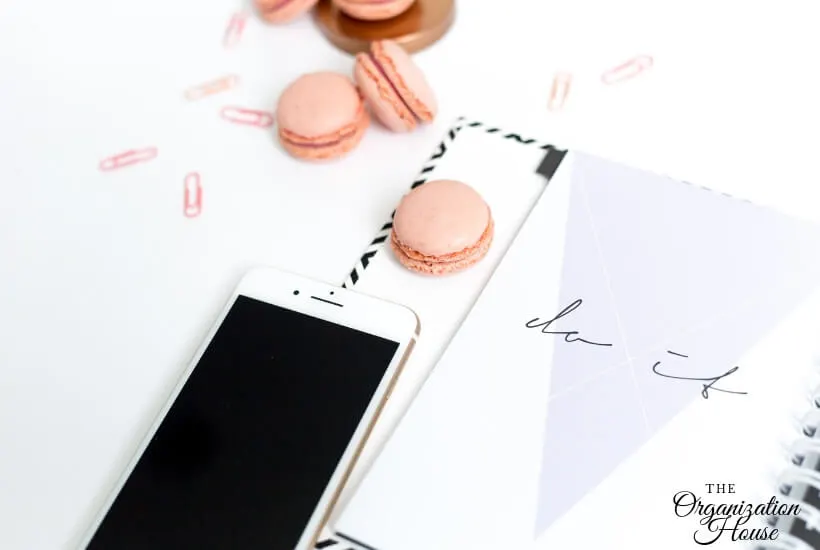 The Importance of Using a Planner
So many people dream of working from home. It sounds wonderful. You can relax all day at home while everyone else is at work. You can do whatever you want and are free all day. If you work from home, you know the reality is a lot different than what people think!
The most important thing about working at home? Staying organized! People who work from home need to be organized or it is easy to fall behind and not get the work done that needs to be completed.
You May Also Like: 3 Easy Tips for Organizing Your Home Office to Make You More Productive
A daily planner is good for anyone, but for people who work from home, a daily planner is a must-have. Understanding the importance of using a planner will help you stay organize and increase your productivity exponentially.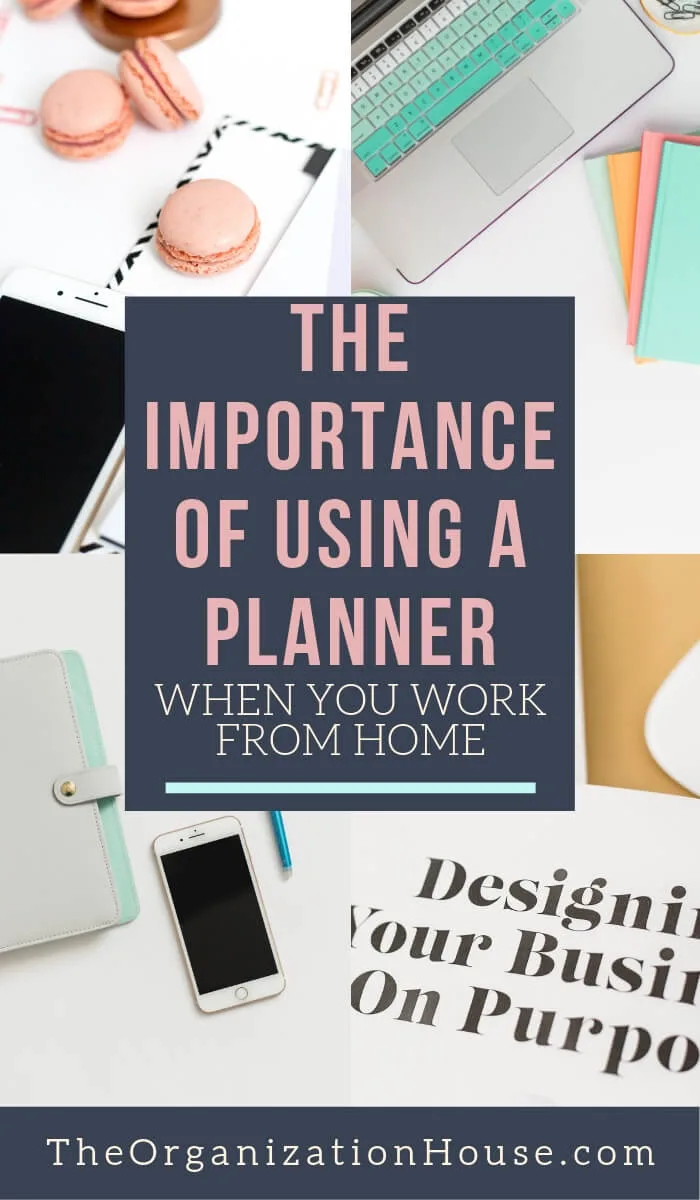 This article contains affiliate links to help you plan and stay organized.
How to Use a Day Planner at Work
When it comes to working from home, most people have more than one project going on at any given time. I have about 10-15 different projects to track weekly – both my own and my clients'. It can be overwhelming if I don't write things down.
Even if you don't have a lot of projects, at the very least, there are different things to do each day. Using a planner can help you have an organized list of what needs to be done each day. I can't overemphasize the importance of using a planner!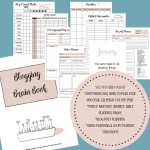 Are You a Blogger? Organize Your Daily Work & Plan Out Posts, SEO, and More for the Month or Year with the Blogging Brain Book! Grab a copy —-> HERE!
Here are some of the easiest ways to use a planner when you work from home:
Hour by Hour
When you're working from home it's important to keep track of your day. I have found that blocking the day off into chunks of time for different projects or tasks works best for me. Use the planner's day space and break it down into blocks of time to indicate what's to be done during each block. Chunking time makes organizing your work so much easier and recording it in your planner keeps you on track.
Breaks
When you work from home it can be hard to remember to take time off. Schedule a break between tasks and don't forget a lunch break. Use the time to get up, stretch, eat something, and just give your brain a break.
Since you are by yourself, you don't get those conversation breaks like you would in an office. Those breaks are important to your mental well being. So, use your planner to schedule in time and give yourself a few minutes to recoup after each task.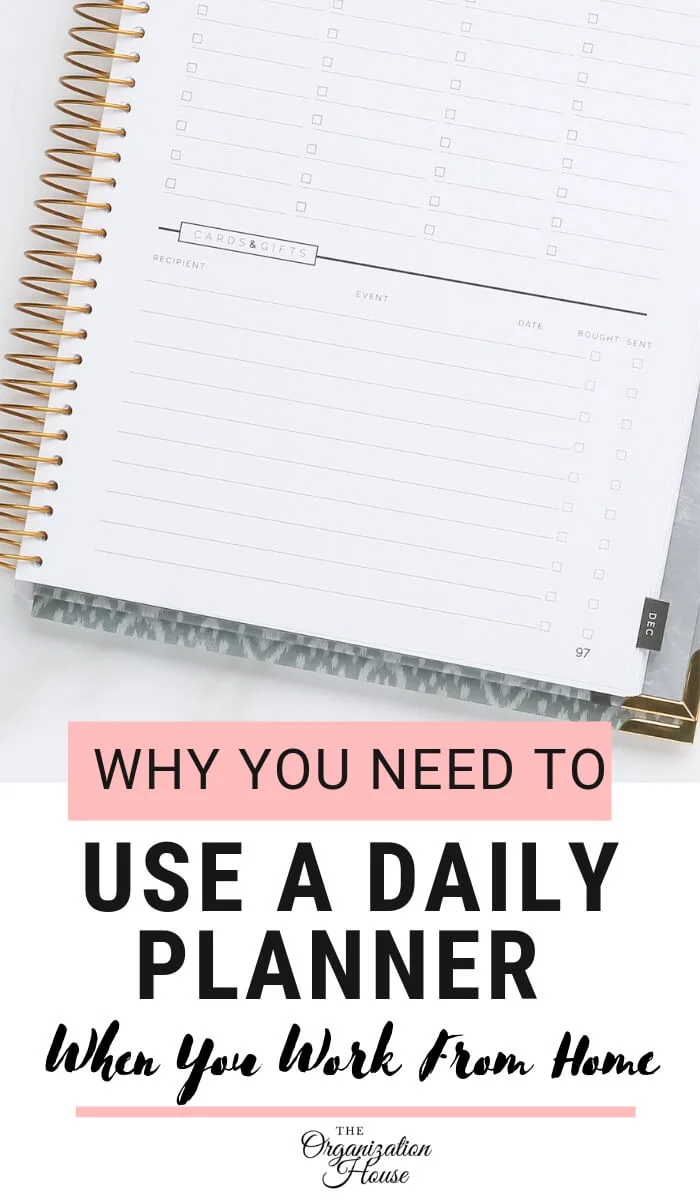 Lists
Keep several lists to help you remember things that don't fall into normal daily tasks. Lists for supplies, ideas for new projects, or things you want to bring up at a meeting if you have them are always great places to start. Remember, this planner is for work, so keep the grocery list separate!
You May Also Like: How to Use a Planner to Organize Your Life
Color Coding
Using colors helps you see different tasks at a glance. Use one color for daily tasks, a different color for weekly tasks, and a third color for appointments or phone meetings. I like to use these markers, but I've also used a pen like this that has multiple ink colors in at the same time.
If you do several projects that are long term, use a different color for each project. You can even use small self-stick notes in your planner if that works for you.
Color coding makes it easier to see what you have each day at a glance which saves time and increases your productivity.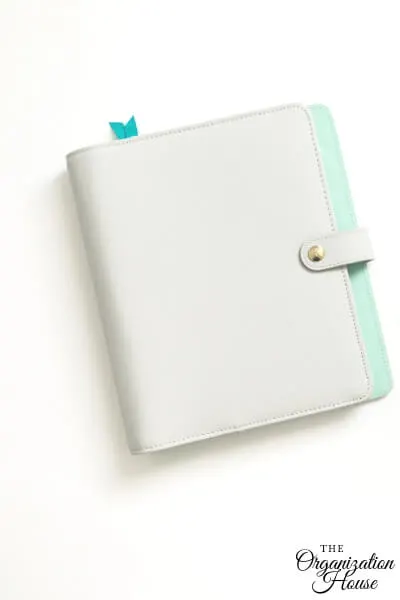 Don't Underestimate the Importance of Using a Planner When Working from Home
Using a planner when you work from home can mean the difference between productivity and wasted time. It's so important to get a handle on what needs to be done each day that if you don't write it down you will most certainly forget something. A daily planner will help you stay on track, reduce your stress, and help your productivity soar.