Check out some of these great date night ideas for married couples!
Whether you're new to being married or you've been married for years, it's important to find time to stay connected with your partner.
Including a date night in your weekly routine is a great way to take a step back from the daily grind and spend quality time with your significant other.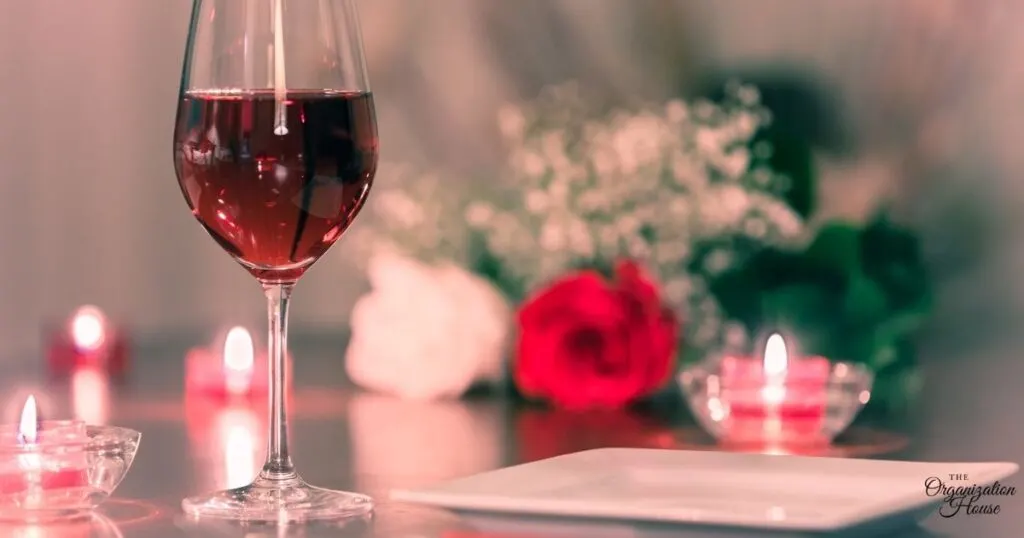 Let's take a look at some activities for married couples to do together that can keep the spark alive or rekindle the flame for one another.
This article contains affiliate links to products that will help you get organized.
Married Couple Date Nights
Watch a Movie Outside
Take it back old school style and head to a drive-in! Snuggle with your love in the car and watch a flick.
Don't have a drive-in near you? No worries! Maybe there's a movie in the park or a movie on the beach you could check out. Don't want to leave home? No problem! Rent an inflatable movie screen for a backyard motion picture date.
Camp Out Under the Stars
If you both love the outdoors, go on a camping date! Either stay the night at your local state park or camp out in your own backyard.
Set up the tent, roast some s'mores, look for shooting stars and simply enjoy each other's company!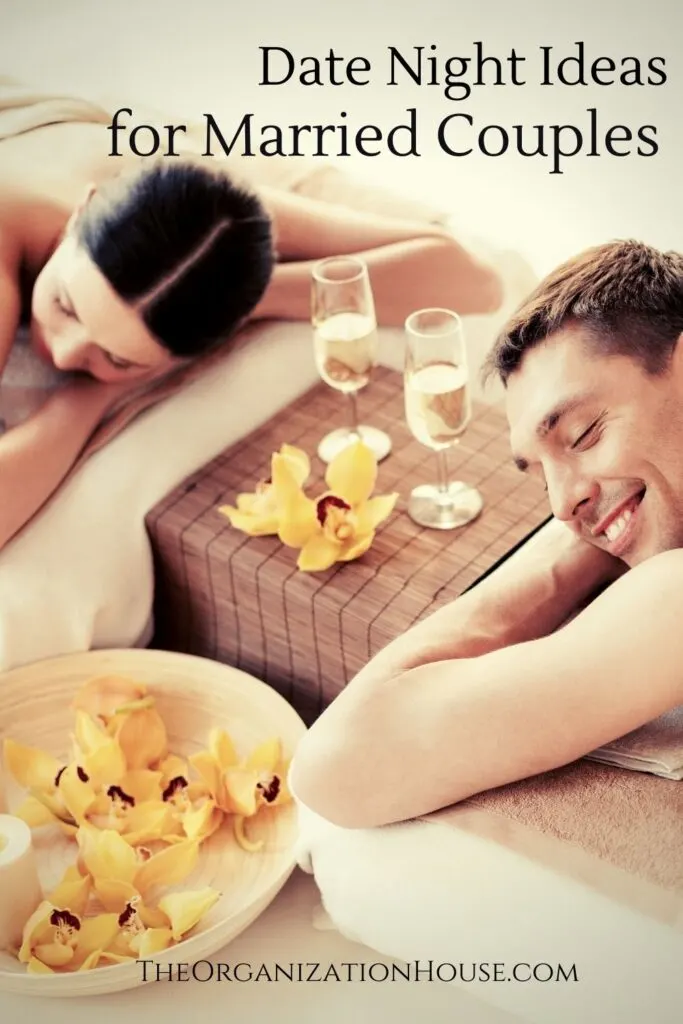 Schedule A Couples Massage
Head to a spa for a day's worth of pampering as a couple. Not into the spa scene? That's okay! Get the same feel good treatment by scheduling an in-home couples massage. Either way, you'll both feel nice and relaxed after a bit of body love. Oh, yes!
Take a Carriage Ride
If you live in, or close to a major city, it's pretty likely that they have horse-drawn carriage rides. Check out the city from a different point of view and snuggle with your sweetheart on a carriage ride.
Some carriage chauffeurs even offer special romantic touches such as a champagne toast or a cozy blanket for two.
Ride a Rail Car
Train excursions are another great date idea. See the sights and create some romance on the rails with a train ride.
Some train tours also have unique themed excursions, including wine and cocktail tours, sunrise or sunset events, and even dinner theater performances. Fun!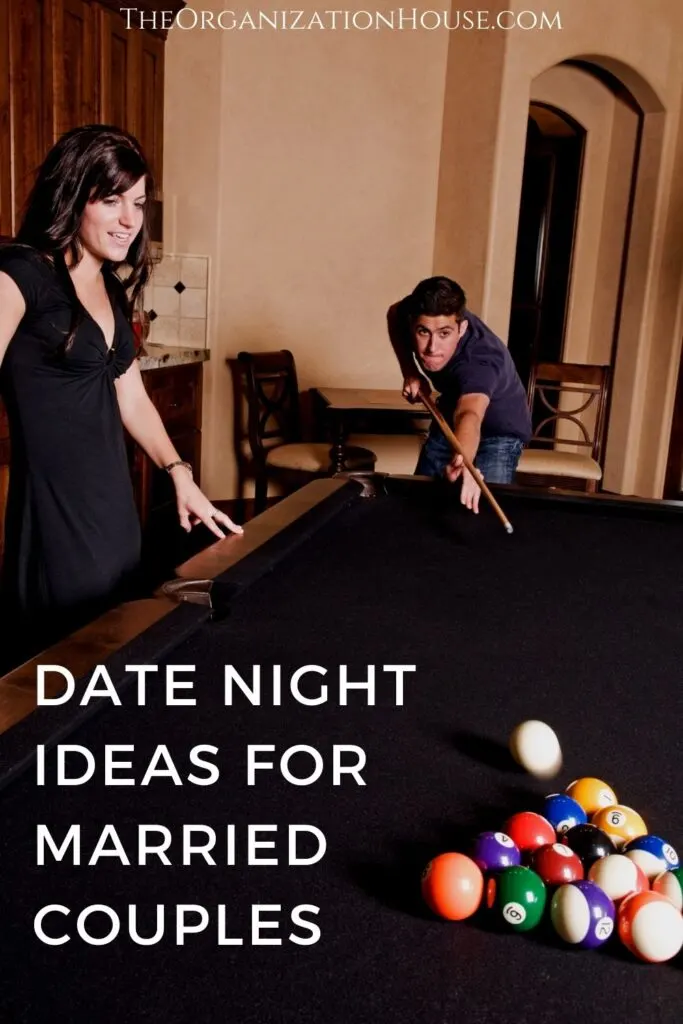 Explore the Arts
Check out a museum or buy tickets to a local play. There are many wonderful date options that explore and support the creative arts in your town or nearby.
Take a Class
Learn something new together. Find something you're both interested in and go from there. It could be anything from cooking or baking to pottery or glass-blowing, or even mixed martial arts or yoga.
Get Sporty
If you and your spouse are sports fans, then get sporty on your next date night! Catch a ball game, sign up for a 5K together, play a game of frisbee golf. Whatever type of sports you're into, turn that into an amazing date!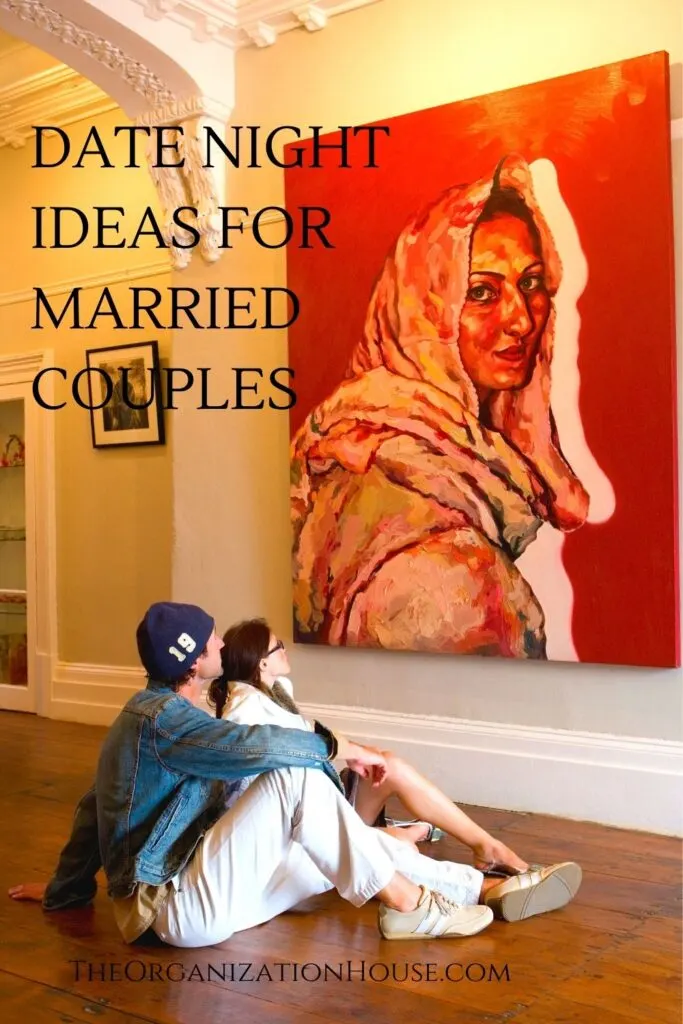 Date Ideas to Rekindle Marriage
Having date nights as a married couple is an important factor to keeping the love alive in a marriage. Whatever date night ideas you choose for you and your partner, the most appreciated dates are original, thoughtful, and personal. Keep your love alive with some of these amazing date night ideas for married couples!
You May Also Like…