Mama, you need a break! Whip up a babysitter checklist, grab your partner, and head out for a night on the town!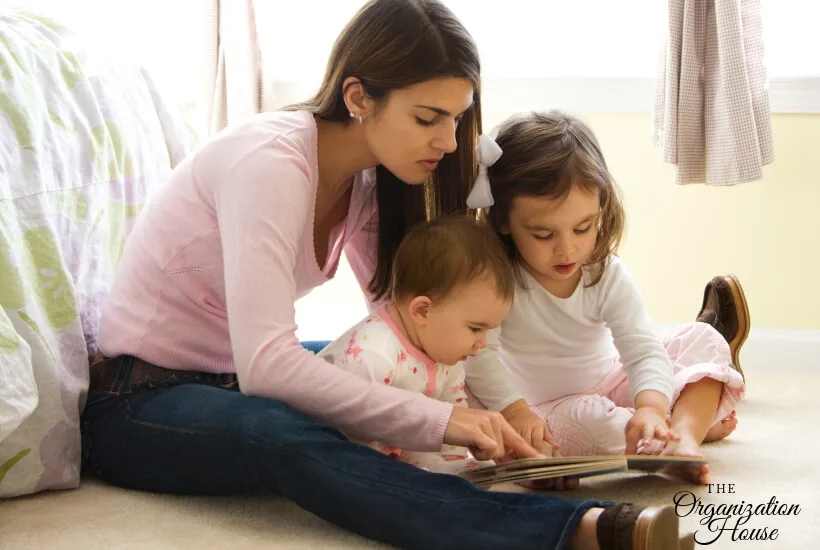 When you're a parent, you need a break. There's no doubt about it. However, leaving your little ones with a sitter can be nerve wracking!
Planning a Parent's Night Out
When you're planning a parent's night out, you want to have a babysitter checklist ready. You can easily download and print out my babysitter checklist from the Resource Library (request the password for the library here)or read on to find out how to create your own.
No matter how seasoned of a parent you are, it can still be difficult to leave your children at home with a babysitter. You wonder if you remembered all the important things to tell the sitter. Did you give her all of the important numbers and information? Does she know what to do if something goes wrong?
Even if you tell your babysitter everything when she gets there, she still needs to remember it all. That's why it's so important to have a Babysitter Checklist that has everything ready for her at a glance.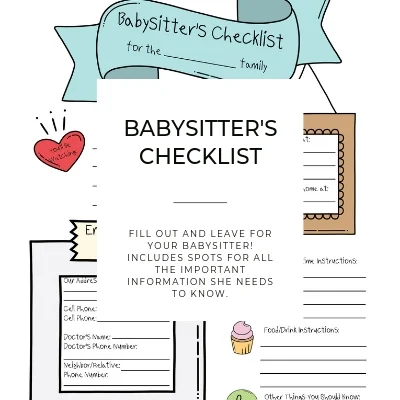 What Needs to Be on the Babysitter Checklist
Phone Numbers
It is important that the babysitter has all of the important numbers. Make sure it includes your cell phone number, your spouse's phone number, and a relative or neighbor to reach out to in an emergency. You can't put too many numbers on there. Chances are she won't use any of them, but babysitter checklists are also for parents' peace of mind, so write away!
Other Important Phone Numbers
The checklist should include phone numbers of the doctor, the ambulance, police, and poison control. It is always better to have more information then needed rather than need something and not have it.
Address
The babysitter should know or at least be able to see the address on the babysitter checklist. This is important if the sitter needs to call for an emergency and needs to tell the police, ambulance, or 911 where to go.
Where You Will Be
Heading out to your favorite restaurant or a play? If you know for sure where you will be, leave the information. Include a landline phone if possible.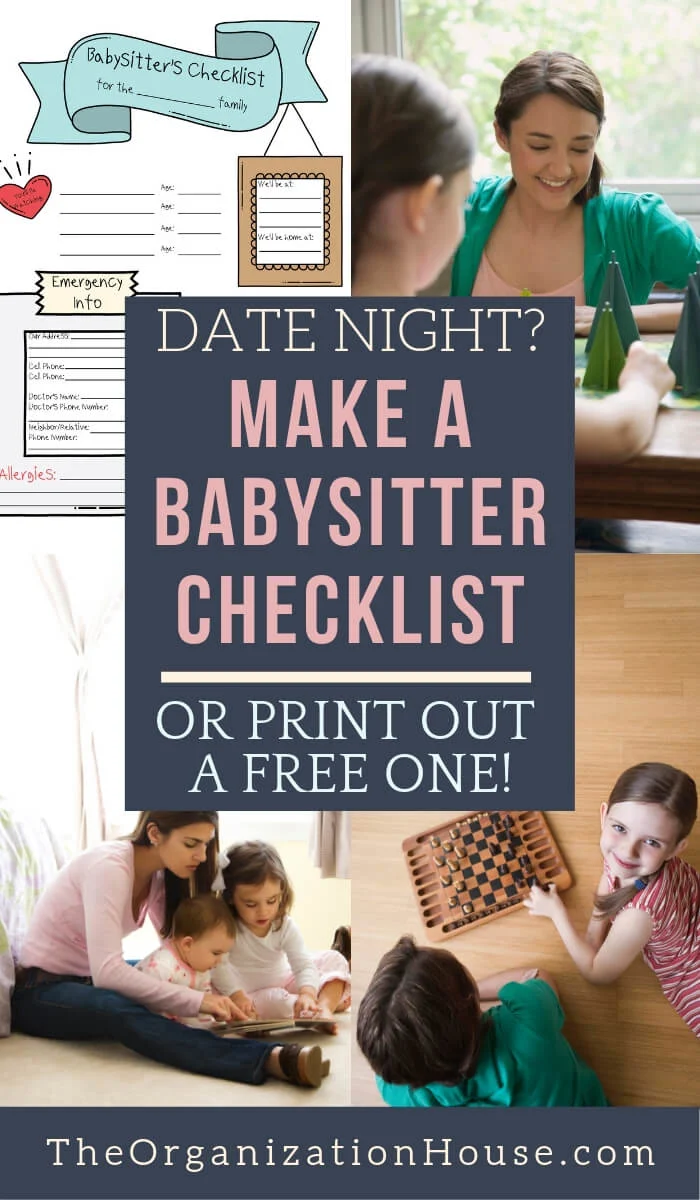 You Might Also Like: Organizing Toys on a Budget
Medications
The babysitter checklist should include any medication that the child(ren) might take on a routine basis. Does the babysitter need to give them the medication? Even if she doesn't, she should have access to the information in case there is an emergency.
What about over the counter medication? Where is the Tylenol located and how much should the child be given if there is a fever or something similar? If you don't feel comfortable with her administering any medication just leave it off the sheet.
Allergies
Does the child have allergies? What are the allergies? Seasonal, Dust, Food Allergies? What should be done if there is an allergy attack?
Discipline
What do you do if your child misbehaves? Do you have a special time out chair or spot? Does the child go to their room? What should the babysitter do if the child is misbehaving?
Location of First Aid Kit and Fire Extinguisher
It is always better to be safe than sorry and this is especially true with a first aid kit and a fire extinguisher.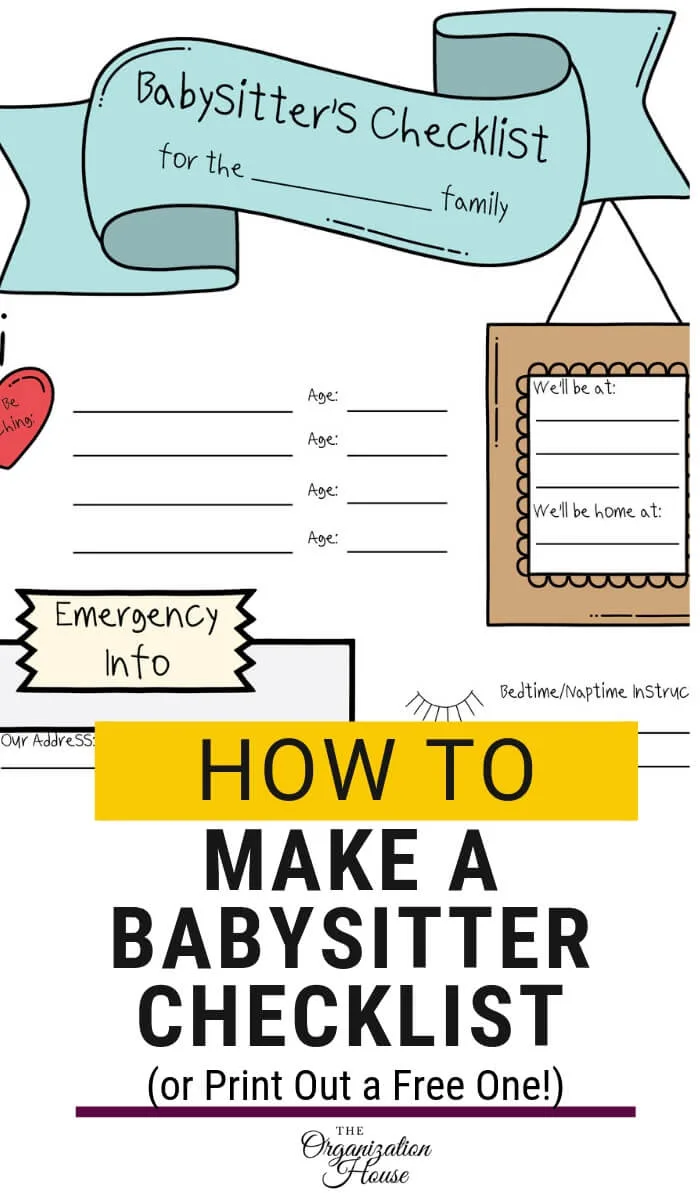 Babysitter Checklist – Infant
When making a babysitter check list for an infant, include things like:
Bottle Feeding
How often should the baby be fed and how to make or reheat the bottle.
Naps and Bedtime
When should the baby go to sleep? How long should naps be? How should the baby sleep? On the back or belly? Or should the baby be propped to one side.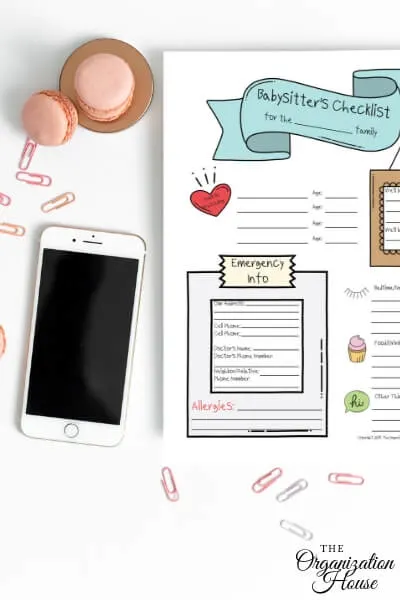 Babysitter Responsibilities Checklist
If you have certain things you expect from the babysitter, like cleaning or cooking, it should be listed under the babysitter responsibilities checklist. Also include things that you don't want the babysitter to do like watch television or be on the phone.
Whether this is a first time babysitter checklist or for someone who has frequently watched your kids, it is always a good idea to have the information available.
Once you have filled out your babysitter checklist, put it somewhere safe but that is easy to see. The front of the refrigerator is a perfect spot!
Have fun on your date night!