What is Happy Coffee (also known as Smart Coffee or Elevate Coffee) and does it really work? Honestly, that's what I wanted to know too – so I gave it a try. Here's what happened.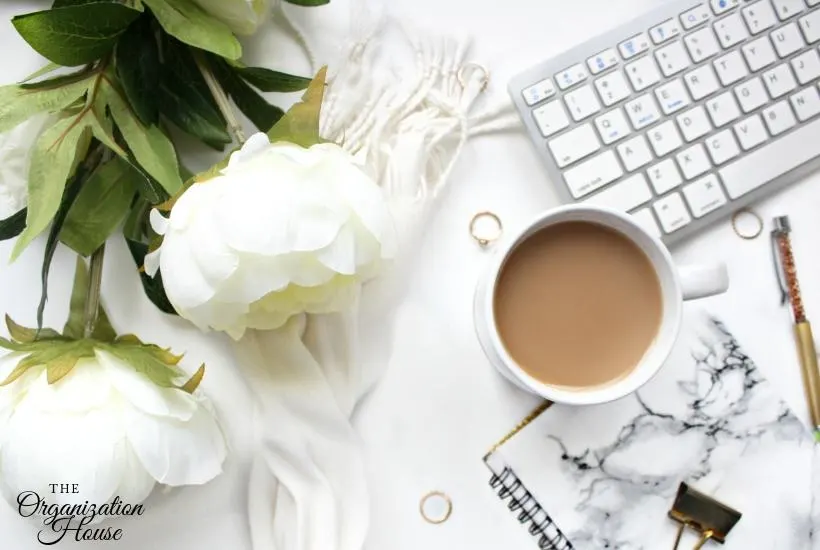 There is so much to share about Happy Coffee that I've tried to break it down into pieces for you. Here are the highlights of what you'll see as you read through:
Happy Coffee and Weight Loss?
Happy Coffee Ingredients
How Much Caffeine is in Happy Coffee?
So, Does Happy Coffee Work?!?
Why I Won't Stop Drinking Happy Coffee – The One Thing That Changed the Most
How I Take Happy Coffee Every Day
Now What?
What Do I Recommend?
Getting Started with Happy Coffee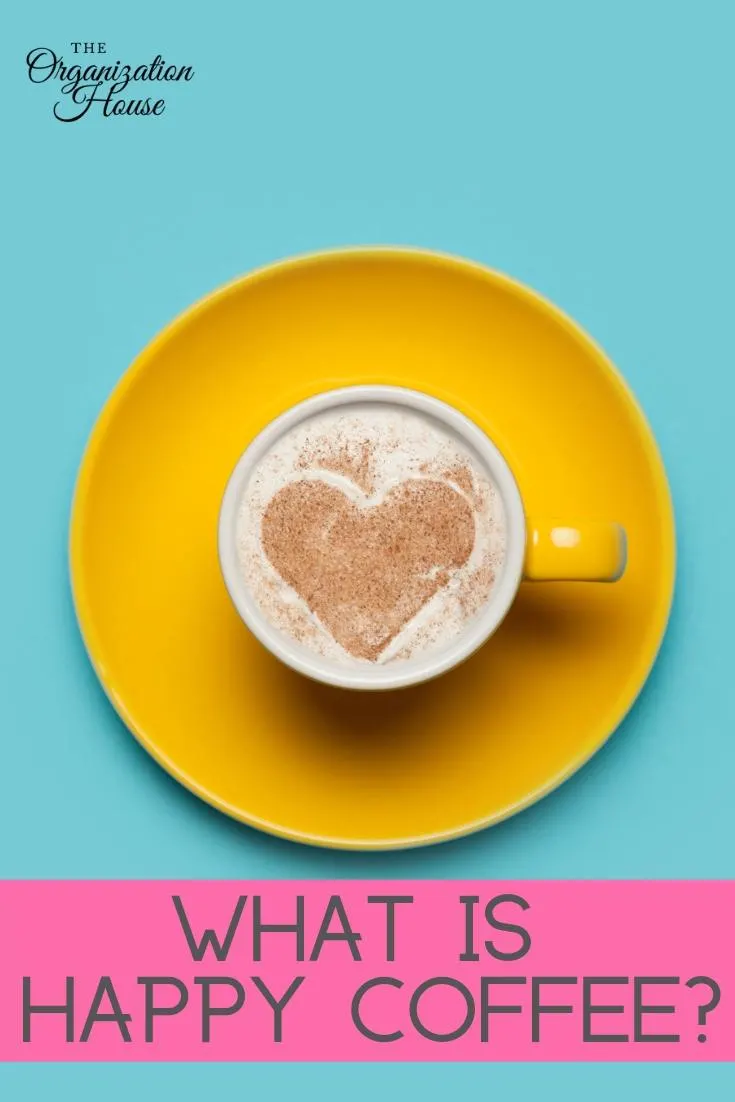 This article contains affiliate links to the products I recommend and sell.
Happy Coffee and Weight Loss?
Can I be completely real with you? The main reason I wanted to try Happy Coffee was that I was hearing reports of people dropping a ton of weight – like 30 pounds – in only a few months and being able to keep it off. Quick and healthy weight loss? Yes, please!
Despite working out almost daily, the truth was that my diet wasn't always that healthy. I love carbs and my hips reflected that. I'd been stuck at a plateau and really just wanted something to jumpstart the weight loss. So, Happy Coffee seemed like something to try.
Even if it did seem too good to believe.
Honestly, I thought it was one of the most gimmicky, MLM products out there, and it reminded me of when I was a kid and my parents sold Amway.
To say I was a large part skeptical and a little part hopeful that it would work is an understatement. But, hey, there was a 30-day money-back guarantee, so I figured what did I have to lose?
Spoiler Alert: I lost 6 pounds in two weeks.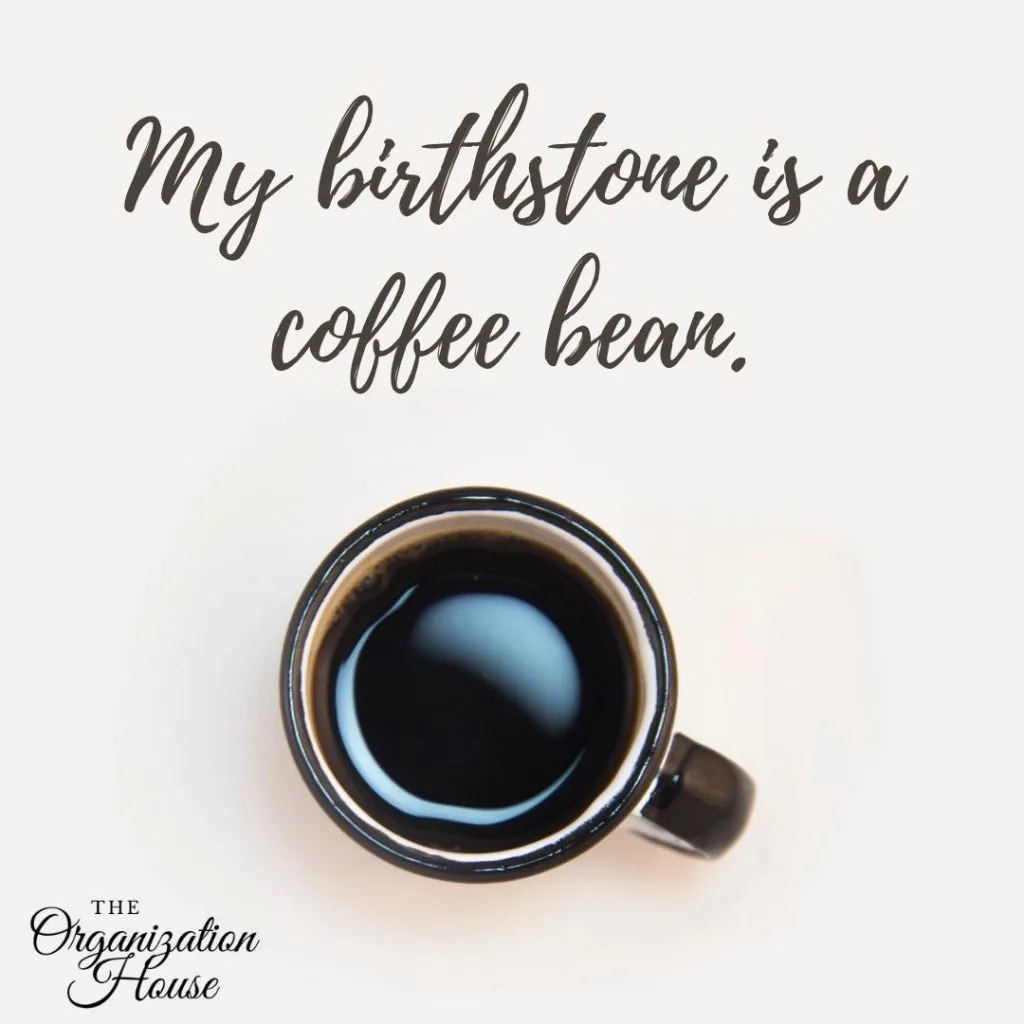 Happy Coffee Ingredients
Happy Coffee has changed their formula since I wrote this post initially. Check out my Happy Coffee review of the new formula HERE.
Before I took the step to purchase the tub of Elevate coffee (that's Happy Coffee's official brand name – some people also call it Smart Coffee), I wanted to know exactly what was in it.
In my mind, buying something and ingesting it is a whole lot different than buying a pair of shoes or a new top. Ingesting something is serious business. So I scoured the website to learn more.
Here's the product description:

They use the word Nootropics quite a bit in that description, right? Soooo, what's a nootropic?
I found a research article that explains it pretty well. You can see the abstract here, but below is a good explanation.
Natural nootropics are proven in boosting the brain function while at the same time making the brain healthier. Nootropics act as a vasodilator against the small arteries and veins in the brain. Introduction of natural nootropics in the system will increase the blood circulation to the brain and at the same time provide the important nutrient and increase energy and oxygen flow to the brain.

Suliman, Noor Azuin et al. "Establishing Natural Nootropics: Recent Molecular Enhancement Influenced by Natural Nootropic." Evidence-based complementary and alternative medicine : eCAM vol. 2016 (2016): 4391375. doi:10.1155/2016/4391375
Pretty interesting, right? As someone who is interested in the science aspect of things, that seemed pretty intriguing to me.
So, what exactly is in this smart coffee to give it those benefits?
Here's the ingredients list:
Ingredients: Rich Dark Roast Coffee, Espresso Coffee, Organic Cocoa, Canola Lecithin, Green tea, L-Theanine, PEA (Beta Phenylethylamine HCL), Green Coffee Extract, Kigelia Africana Extract, A-GPC (Alpha-Glyceryl Phosphoryl Choline), Caffeine Anhydrose, Juglans Regia Extract, Chromium Polynicotinate.
Other Ingredients: Xylitol, Coffee and Vanilla flavor, High Oleic Sunflower Oil, Acacia Gum, Brown Rice Syrup, Silicon dioxide, Sunflower Lecithin, D-Alpha Tocopherol.

If you're like me, you'll start researching each of those ingredients. Trust me, I get it. And my advice is to go for it. If researching them will help you make your decision as to whether or not to try Happy Coffee, research away.

How Much Caffeine is in Happy Coffee?
Since I had been only drinking decaf for the last year or so, I'll admit that I was a little worried Elevate coffee was going to just be a caffeine fest.
The Elevate coffee (aka Happy Coffee aka Smart Coffee) has 140 mg of caffeine per serving. For comparison, the FDA says that a regular cup of caffeinated coffee has between 80-100 mg of caffeine per 8 oz. So, slightly more than a regular cup of coffee, but not as much as an energy drink that can have up to 250 mg of caffeine per serving. For me, that was an acceptable amount.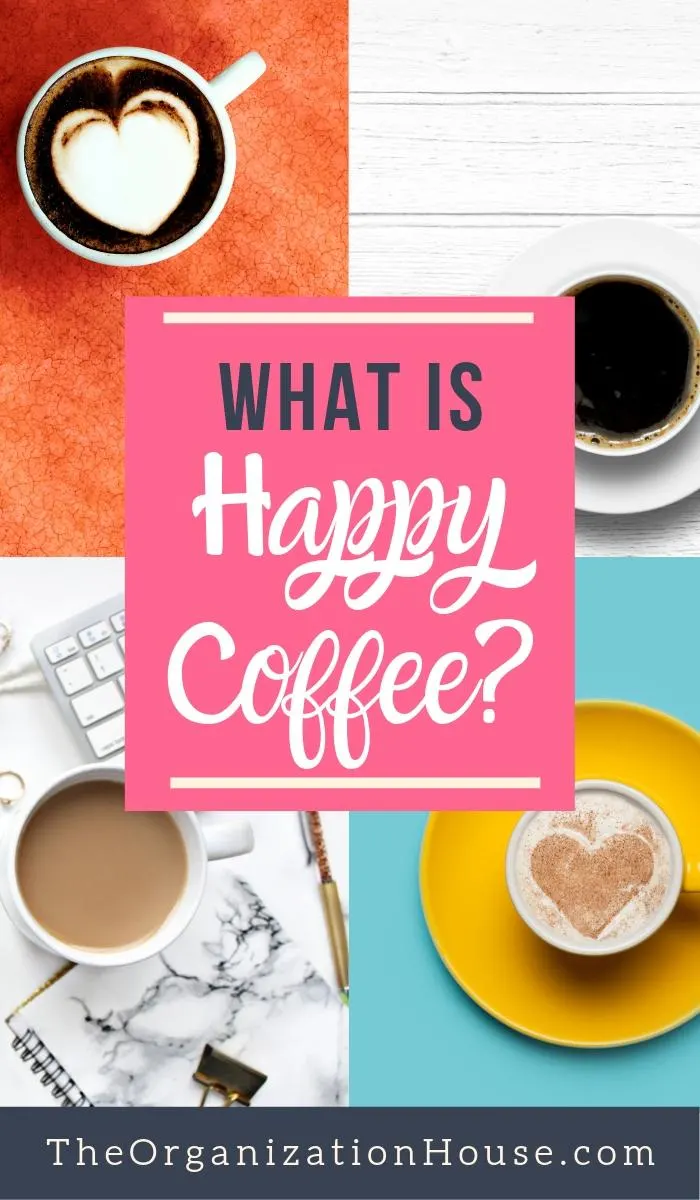 There's an option for the Choclevate that's more like a hot chocolate and doesn't have caffeine, but I really like the ritual of having a coffee in the morning and I wanted to continue that.
So, Does Happy Coffee Work?!
Keep in mind that my experience and review of Happy Coffee is based on what I felt and experienced. I fully believe (and have seen!) that results vary from person to person, so your experience and results may be different.
Here's the verdict:
Happy Coffee Weight Loss Effectiveness: I have lost 6 pounds that I would attribute to starting Happy Coffee and have been drinking it faithfully every morning since the middle of February 2019. So, as I write this, that's about 6 pounds in 4.5 months.
As a weight loss product, for me, it's not great. HOWEVER, when I combine it with XanthoMax for what they call D.O.S.E. (I'll explain how I take it below), I find that my carb cravings and hunger decrease exponentially.
This decrease has allowed me to start intermittent fasting (which I love) and even helped when I tried a two-week KETO challenge at my gym. I can honestly say that I would not be able to do the intermittent fasting or KETO without Happy Coffee because it's so effective at curbing my carb cravings.
My best friend lost over 20 pounds when she started Happy Coffee and has kept it off, so results definitely differ.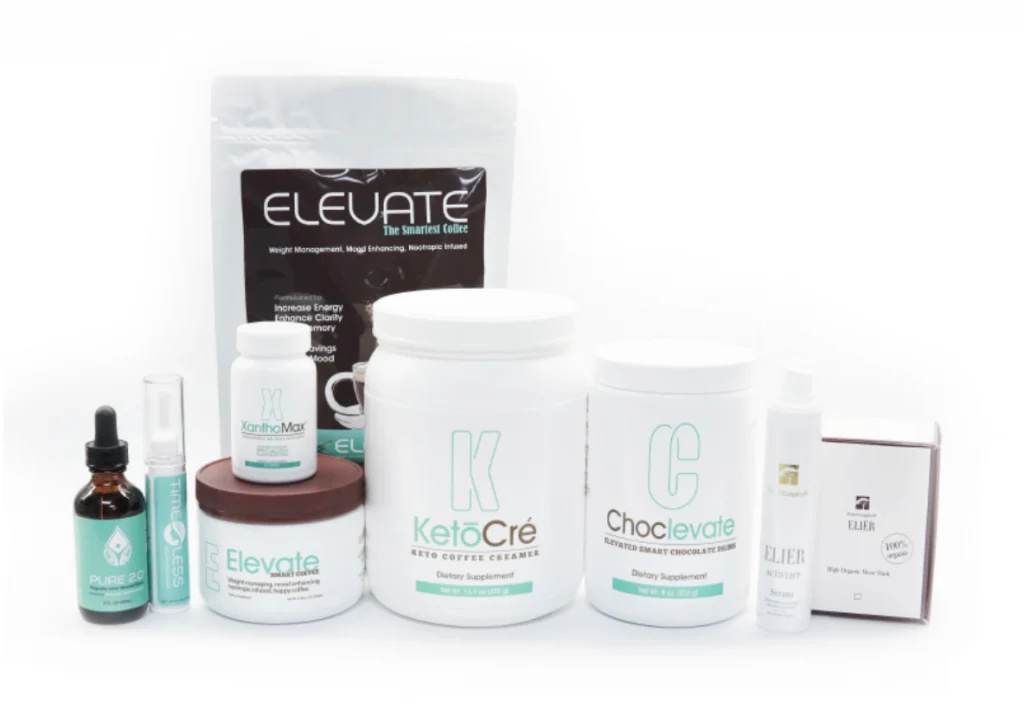 Happy Coffee Energy Effectiveness: One of the other benefits you often hear about Happy Coffee or Smart Coffee is an increase in energy. Some people report a spike (without the jitters) when they start using it.
I have found that I have increased (but not too crazy), sustained, even energy throughout the day when I drink my Happy Coffee in the morning. If I take a XanthoMax later in the morning, I find that the energy stays sustained from about 5:30 am to 8:30 pm.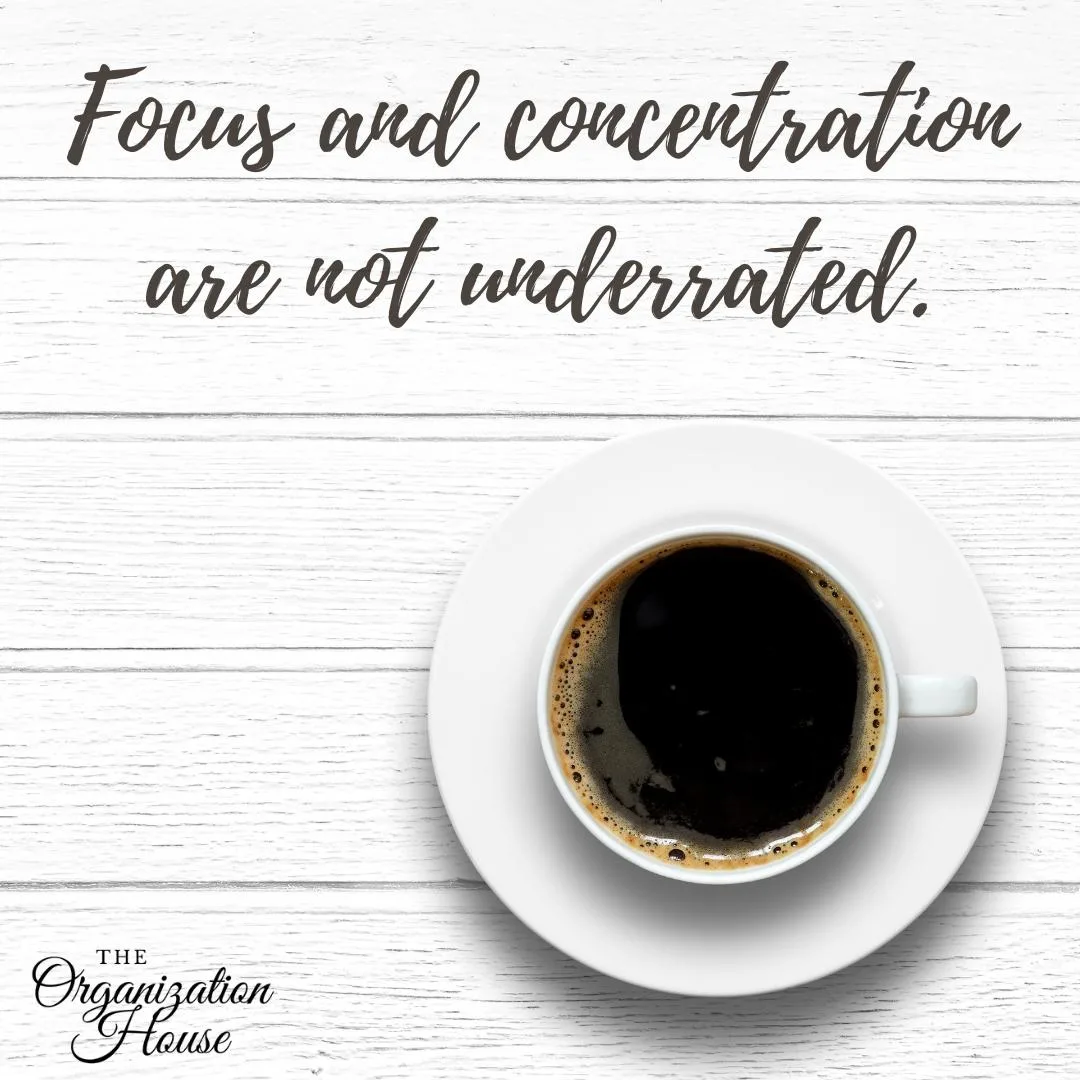 I am able to focus and concentrate on my work and have energy for my family. Before Happy Coffee I used to have energy for one or the other it seemed. If I focused on work all day, my family got what was left at the end of the day. If I focused on family, my work suffered. Now, I have energy for both and that's been a huge change.
Happy Coffee and Exercise Effectiveness: I also have found that even while intermittent fasting, I have plenty of energy to do an intense early afternoon workout before breaking my fast when I have Happy Coffee in the morning.
There were a couple of times when I've run out of coffee (more on that later) when not only did the carb cravings come back, but the lack of sustained energy and focus were really apparent. If I run out, I don't even bother trying to do an intense workout because I'd be done before I even got halfway through.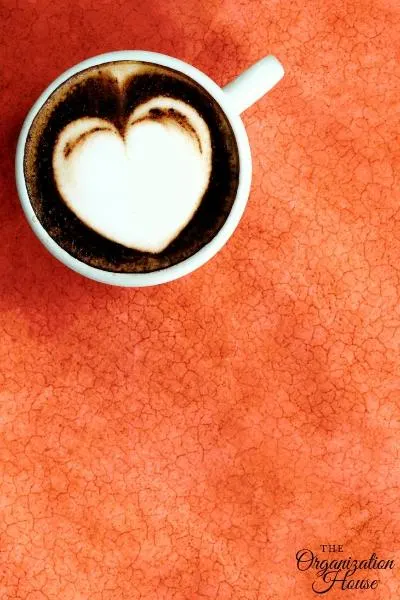 Why I Won't Stop Drinking Happy Coffee – The One Thing That Changed the Most
So, my results with Happy Coffee and weight loss were okay, but not amazing. If it was just a weight loss product I would have ditched it long ago. The increase in energy has definitely been a bonus and a happy side effect though. However, the effect of Happy Coffee on my mood and mental wellbeing has been the most significant, unexpected change and the reason why I won't stop drinking it.
Let me explain the best that I can…

After having my kids, I struggled with postpartum issues. It was bad. Since then I've had days where my mood goes crazy – from highs and lows to feeling like my heart is going to beat out of my chest to intense worry. I was grumpy, I was unmotivated, and I wanted to sleep all the time. I felt those feeling a lot – A LOT.
It was awful and pervasive and I tried everything I could short of going on medication. Well, I did try one medication and it made me break out in itchy hives…which, let me just say, was ironic because I was filled with anxiety from the itchy hives that the medication gave me.
I figured that it was just something that I was going to have to try to manage with exercise and a decrease in caffeine. See why I was hesitant about Happy Coffee having caffeine?
But somewhere along the way – within the first 12 hours actually – of trying Happy Coffee, something changed. Significantly. Not only is my energy sustained throughout the day, but my mood is too.
I feel calm, even-keeled, like I can manage things…like I can breathe. If you have experienced similar things, you know that those feelings of calm are not often things you feel. But I feel them. Every single day I drink that crazy, sounds-to-good-to-be-true, can't-possibly-work, must-be-a-scam coffee.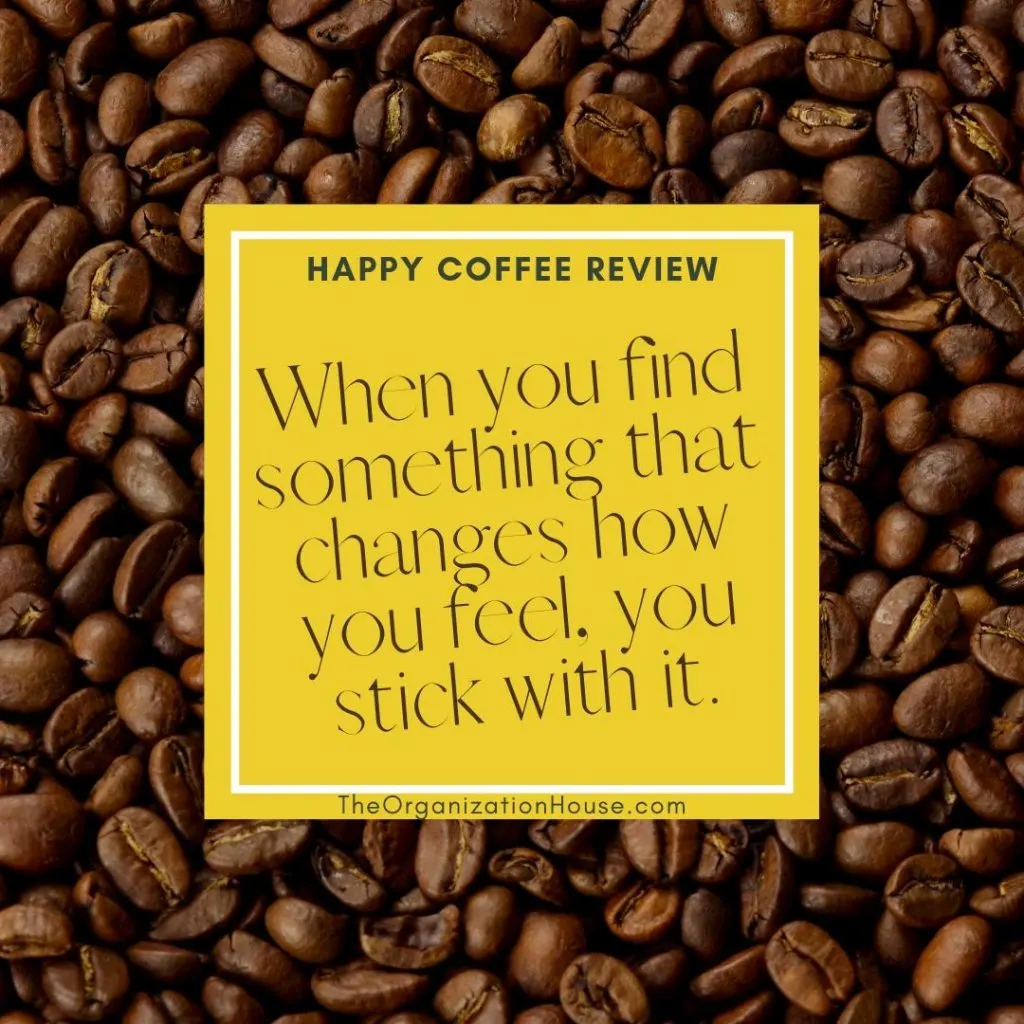 For me, Happy Coffee has done more than helped me lose a few pounds, curb my carb cravings, and give me energy…it's given me me back.
As a side note, my 17-year-old son* has the same thing as well. For about 6 months he was using CBD oil to help, but it just stopped being effective for him. Then he tried Happy Coffee.
We now order two tubs a month – one for him and one for me, because it makes such a difference in his mood as well.
His last marking period of school this year he did better than any of the marking periods previously because he said he could focus, concentrate, and was able to manage his day without those feelings of worry and stress. Having it is awful, but watching your child struggle with it? That's heartbreaking.
So, Happy Coffee will be part of our daily routine forever.
*Whether or not to give your child Elevate coffee is up to you and your child's pediatrician. Consult with a doctor if you have questions or concerns.
How I Take Happy Coffee Every Day
A lot of people wonder how you take the coffee every day – what's the regimen so to speak. Well, just like the results vary, so too do the ways people take it. Here's my routine and what I find works best for me. Remember, I do intermittent fasting, so I don't typically eat breakfast. You do what works best for you.
5:00 am – Wake-up
5:15 am – 16 oz cup of decaf coffee with one level scoop of Elevate coffee** with half-and-half.
6:00 am – 16 oz cup of decaf coffee refill
7:30 am – Reheat coffee that I didn't finish
9:00 am – 1 XanthoMax**
12:30-1:30 pm – Workout
2:00 pm – Lunch
4:00 pm – Snack
6:00 pm – Dinner
9:00 – 10:00 pm – Typical Bedtime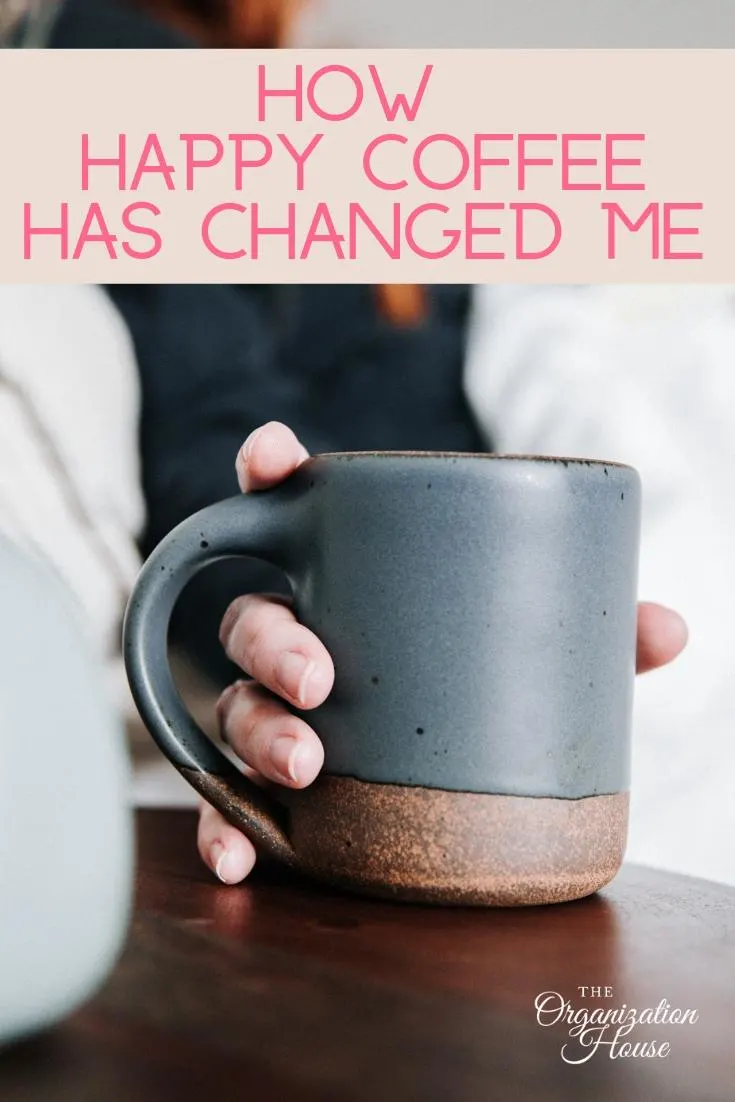 ** The combination of Elevate coffee (or Choclevate) and XanthoMax is referred to as D.O.S.E.
You can absolutely take the Smart Coffee with plain hot water if you prefer (that's how my best friend drinks hers). I just prefer mixing mine in with a cup of decaf coffee in the morning.
I typically don't have any other caffeine (other than the Happy Coffee) throughout the day and I drink a lot of water.
Now What?
So, there's my Happy Coffee review. If you read other smart coffee reviews, I'm sure you'll get different results. This is just what has worked for me, what I've been slightly underwhelmed by (weight loss, I'm looking at you), and why I will never stop drinking it.
If you have questions, please don't hesitate to email me at [email protected] or leave your questions in the comments below.
If you would like to try Elevate coffee, you can check it out here. Remember, there's a 30-day money-back guarantee, so if you do try it, save your box just in case you're not happy with it. (I totally saved my box – ha!)
What Do I Recommend?
I recommend that, if you're interested in trying it, you start with a month's supply. There is a 2-day trial, but honestly, the more time you give yourself on it, the more benefits you may experience. Besides, it comes with a 30-day money-back guarantee, so you can get your money back.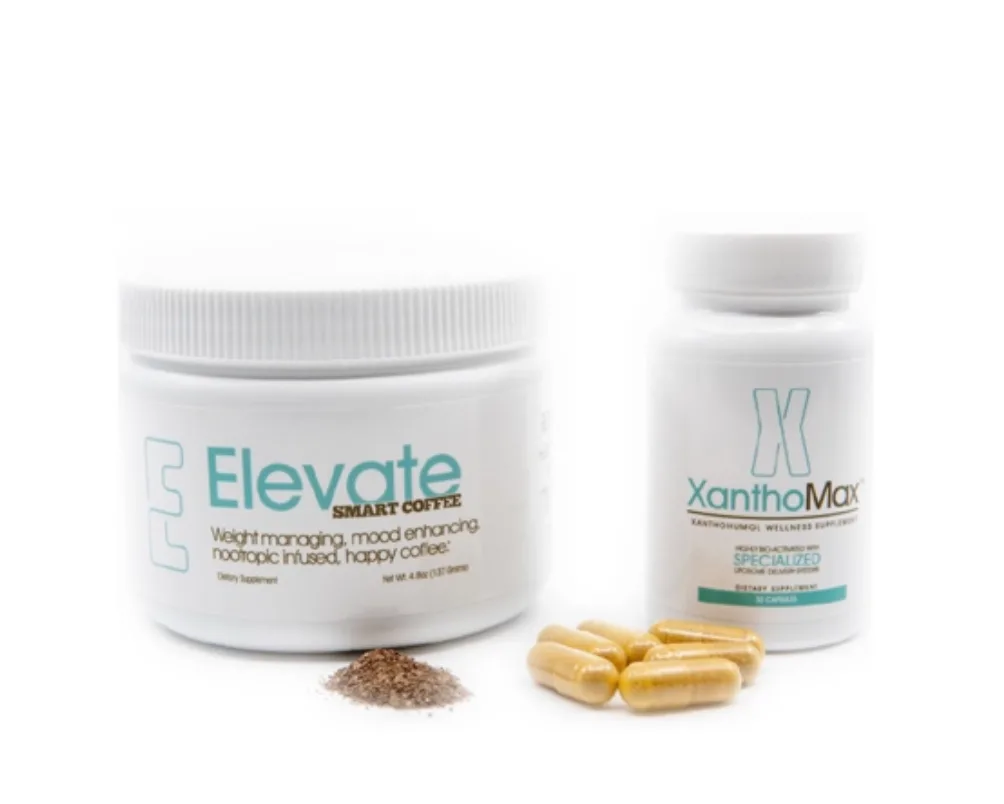 I use, love, and recommend the D.O.S.E. combination of Elevate Coffee and XanthoMax. You can order it here –> ORDER D.O.S.E WITH ELEVATE COFFEE
If you're sensitive to caffeine, the Choclevate version might work better for you. You can absolutely still combine it with XanthoMax if you want to. You can find out more about Choclevate and order it here –> FIND OUT MORE/ORDER CHOCLEVATE
Getting Started with Happy Coffee
If you're interested in getting started with Happy Coffee, here are your options:
To Try: Order a One Month Supply of Elevate Coffee, Choclevate, or D.O.S.E. (with the XanthoMax and either Elevate or Choclevate). ORDER HERE!
To Get the Discount/Sell: Want to Get a Discount on Your Own Order and/or Sell It? LEARN MORE HERE!
Trying a new product can be exciting and nerve-wracking all at the same time. So, hit me with your questions and let me help. You might think that Happy Coffee may not be for you, but you know what? It might be the thing you've been searching for all along. You'll never know until you try it.
This information is not intended as medical advice. I am not a doctor or medical advisor. Please consult your physician with questions about how this product might work for you and with your own physical/mental health issues.