Organize your home with the best storage for small spaces.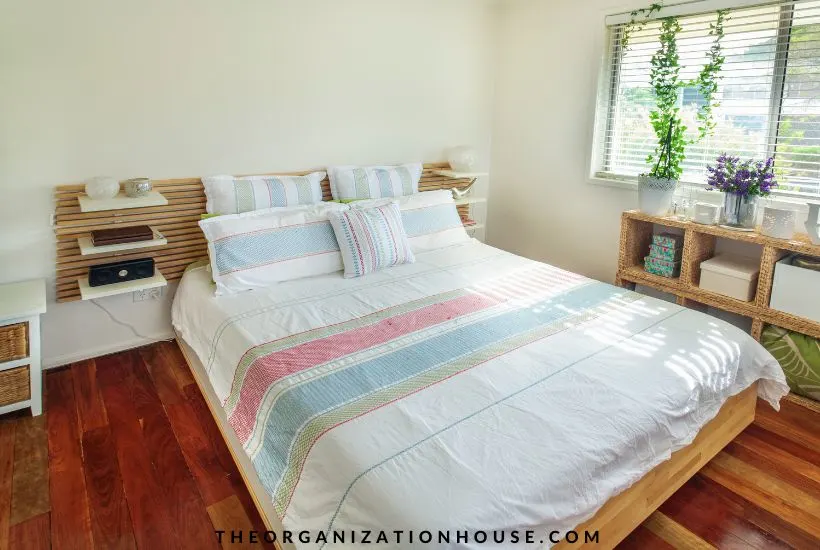 Finding a place for all your things when you're working with limited square footage can feel like an impossible feat. To help you out, we're going to let you in on a little secret. The key to making your small space work, is to maximize every inch that's available to you. Sounds simple, but how can you do this when you're living in a tight area?
Well, meeting your storage needs can be done rather easily if you utilize the right strategies. In fact, close quarters need the most creative solutions, and we have got some ideas for you! With a little bit of rearranging, some smart furniture pieces, and a whole lot of ingenuity, small space storage options no longer have to be a challenge.
Keep reading to find some of the best storage options for small spaces.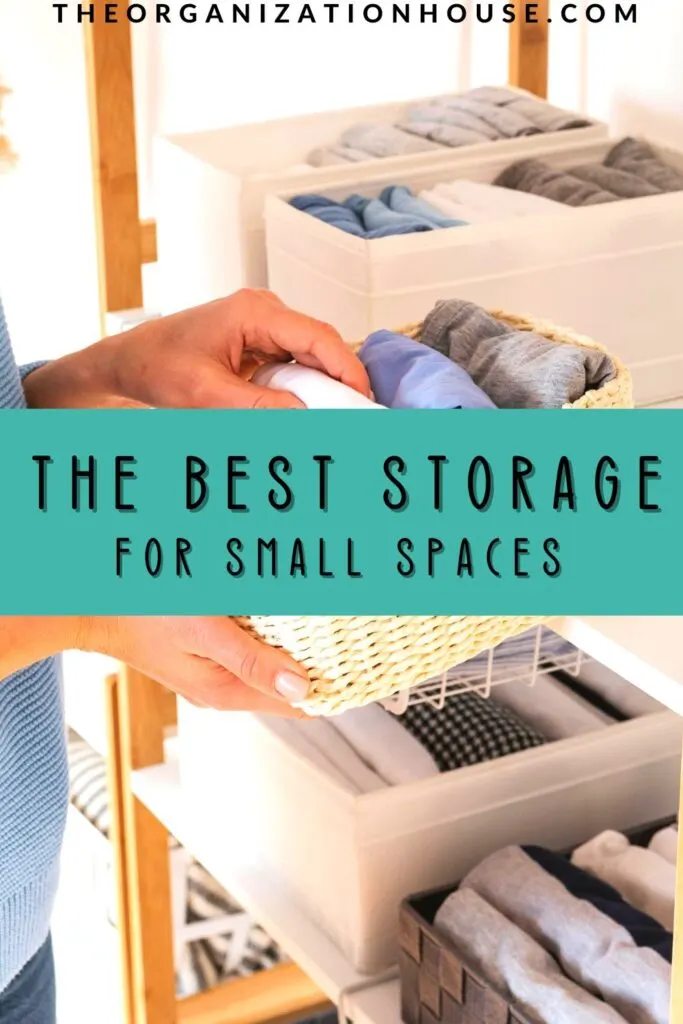 Small Space Storage Solutions
Hidden Places
Furniture that offers hidden places for secret storage is a great fit for small spaces. Covert pieces like ottomans, picture cabinets, and lift-top coffee tables can keep your things tucked away without anyone the wiser. Some of the best functional furniture pieces are those that work double duty by looking good on the outside and hiding clutter on the inside.
Wall-to-Wall Storage
When you're working with a small living space, consider wall-to-wall storage. While most people tend to shy away from built-ins, this solution shouldn't be overlooked. Wall-to-wall cabinetry and furniture offers maximum storage options without taking up too much square footage. Shelving, bookcases, armoires, or whatever you choose for your wall will not only keep your place in order, but it will open up your room. This will, in turn, create the feeling that your living space is bigger than it is. Wall-to-wall storage is truly an ideal storage solution for every small space.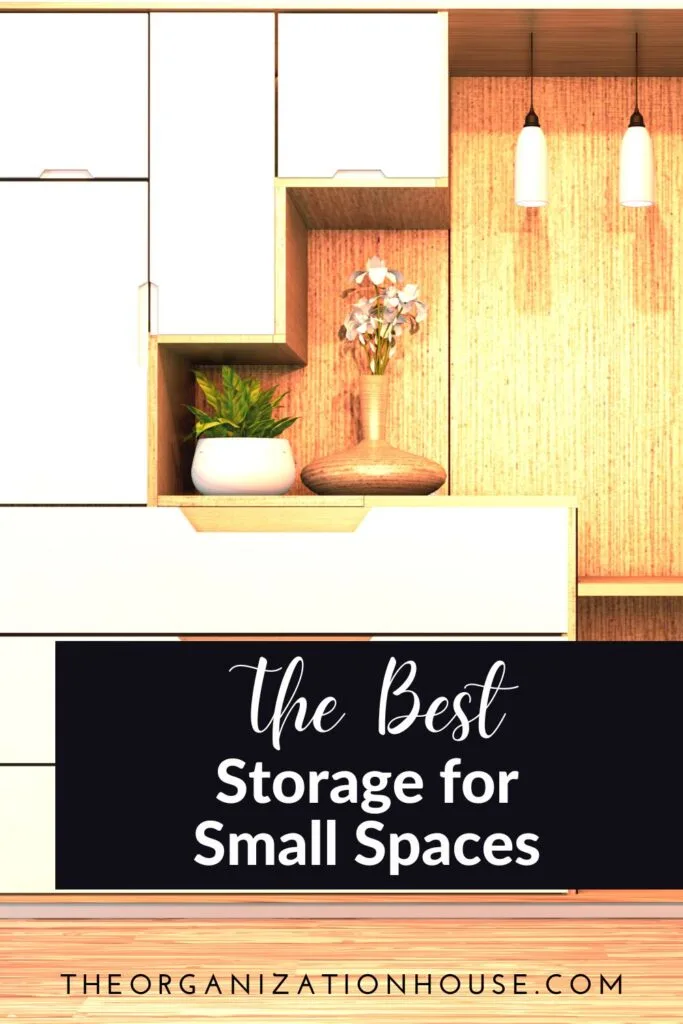 Go Above and Beyond
Look up and go above and beyond with your storage solutions. Above doorways, the tops of cabinets, and ceiling areas typically go unnoticed and unused. Take advantage of the places up high and turn them into usable space for storage. Add floating shelves over the door, place racks on overhead cabinetry, or hang storage baskets from the ceiling. All of these overlooked areas can provide ample storage when you are in search of space in a tight spot.
Show Your Stuff
Stop hiding your everyday essentials and show your stuff. Consider storing your things in plain sight as an alternative storage option. Open shelving and hooks work perfectly at keeping your goods organized, yet accessible. Get creative and take advantage of peg rails, floating shelves, racks, and more. To make the most of open storage, group items by size, color, or type and this will give your space a streamline look.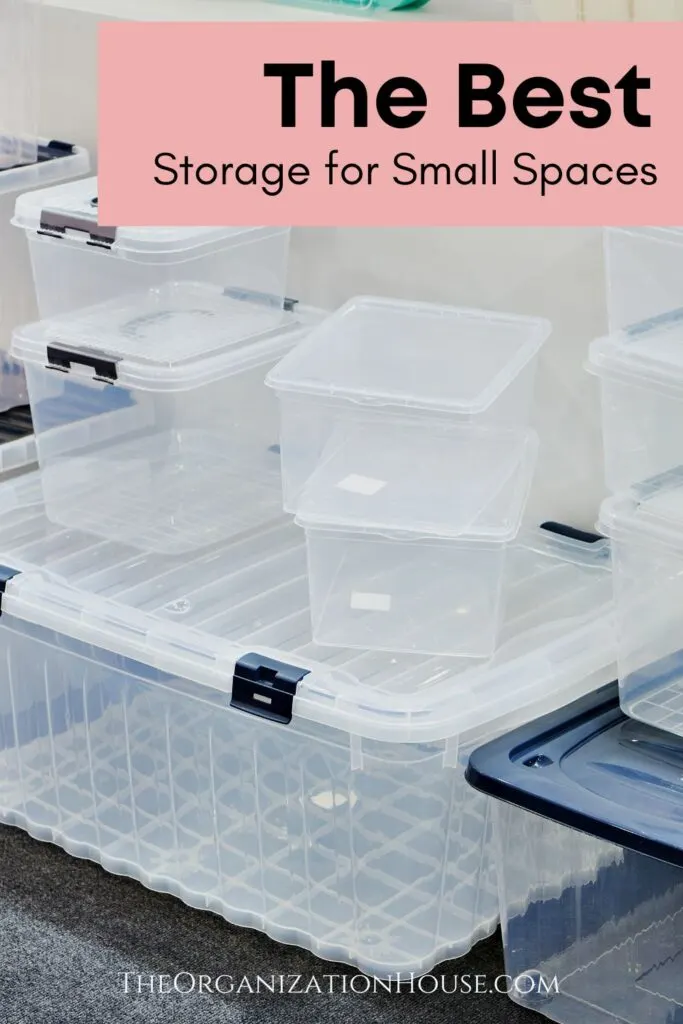 Catch All Containers
Collect your goods in some catch all containers. Great for tossing in items such as toys, books, or throw blankets, storage bins are a decorative, yet functional way to keep your things in order. Items like rope baskets, wooden crates, and wicker bins will work with any style decor as an ultimate storage solution. Take advantage of catch all containers for a simple small space storage solution.
Ideas for Small Space Storage
All of these clever ideas for small space storage are great places to start. From wall to wall built-ins to multi-functional furniture, finding storage for your small space has never been easier.
Have we helped you find a small space storage solution? Let us know!
You May Also Like…