Creative storage options for homes short on closet space are a must!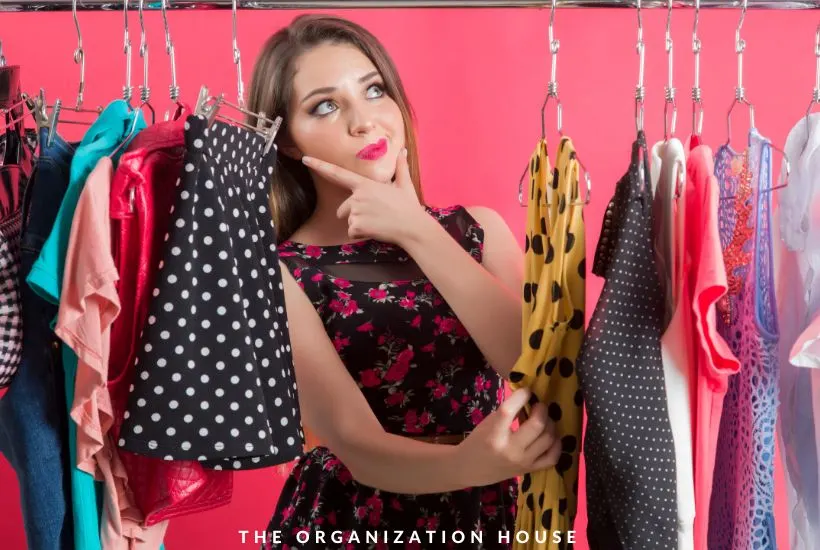 When your house doesn't have many closets to keep your belongings tucked away, what can you do? While finding storage in small homes, apartments, or studios can be tricky, there are quite a few solutions that can help to keep your space in order. With a bit of creativity and planning, you won't even notice the lack of closets in your home.
Go on a search for some clever closet solutions for your house. Closet alternatives will allow you to bring storage into your place without making your space look cluttered. In fact, thinking outside the box when it comes to any storage option can add to your decor and functionality, if you so choose.
Below are five of our favorite creative storage options for when your house doesn't have enough closets. Let's check them out!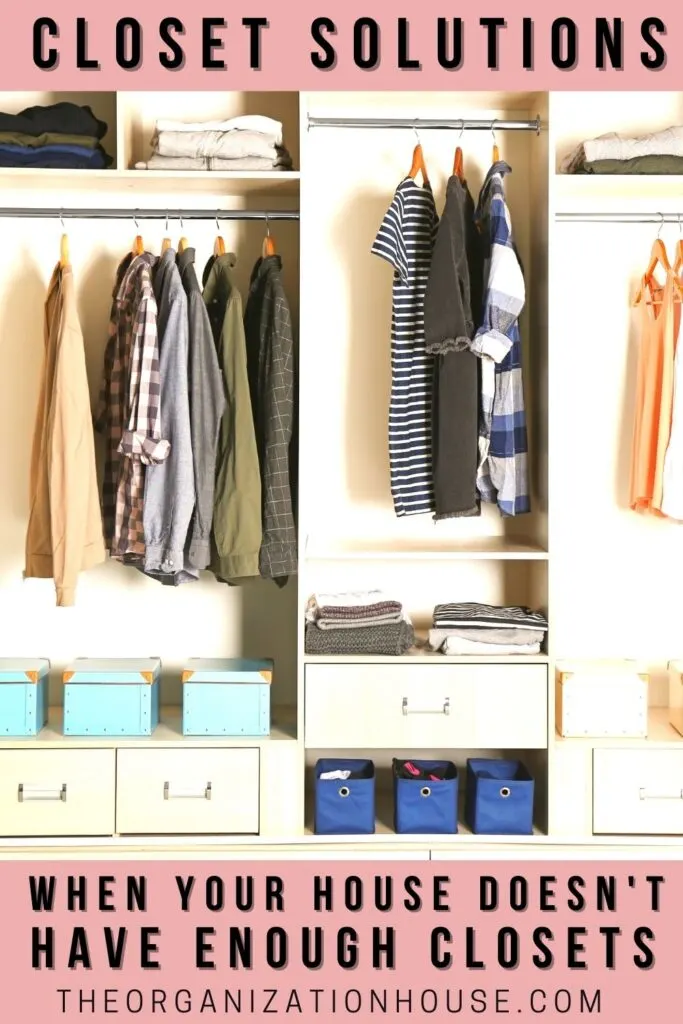 Alternative Closet Solutions
Armoire or Wardrobe
Bring in a beautiful armoire or wardrobe as a quick fix for little to no closet space. This stand-in solution is a great choice for when your closet options are limited. If you're not familiar with what armoires are, these larger pieces of furniture have been around for quite awhile. They have stood the test of time, and for good reason. Armoires and wardrobes are typically built with two doors that open to an area for hanging items. Within and below the main doors, there are typically shelves or drawers that give you a place to tuck away other belongings, as well. If you're considering an armoire as an alternate closet solution, keep in mind that they tend to be on the bigger side, and will probably take up an ample amount of floor space. Before you go all in, make sure that whatever style of wardrobe you choose will fit where you want it.
Clothing Rack
An quick and easy alternative to a severe lack of closets is a clothing rack. Simple and straight-to-the-point, clothing racks are pretty basic. They provide a way to keep clothes and other accessories together neatly and within reach. Most clothing racks are lightweight and portable, making them easy to move around your space. In addition, clothing racks are an open storage solution. This means that the items on the rack are visible at all times. While there are creative ways to hide a clothing rack, say behind a curtain or screen, the open storage aspect is something to consider when deciding if this closet substitute is the way you want to go.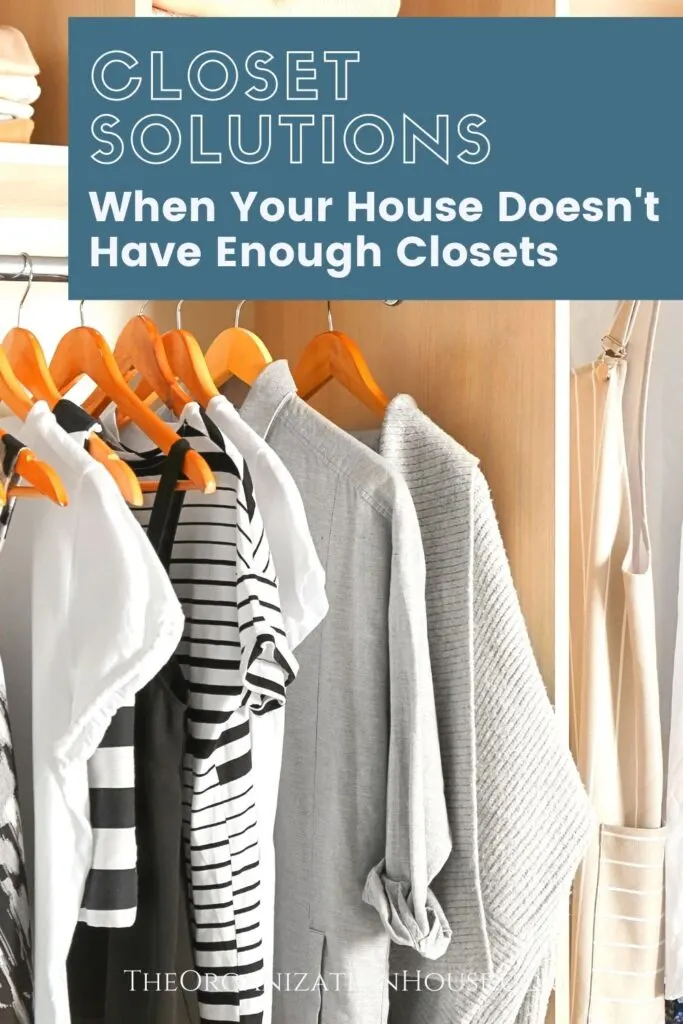 Woven Storage Baskets
Who needs closets when there are super cute woven storage baskets out there? Made from seagrass or wicker, these slim baskets are a practical and pretty choice for when you're searching for extra storage space. Fill them up and hide them away under furniture or stack them in a corner to add to your decor.
Shelving
Shelving is another option to consider when you have a lack of closets in your home. When thought out and installed properly, shelving can provide an ample amount of vertical storage space for an otherwise closet-less area. Consider keeping your belongings out in the open and exposed on shelving, or you can store them in a decorative box. Shelving can also be complemented with hooks or rails to hang items underneath. With usable space above and below, shelving is a limitless closet alternative.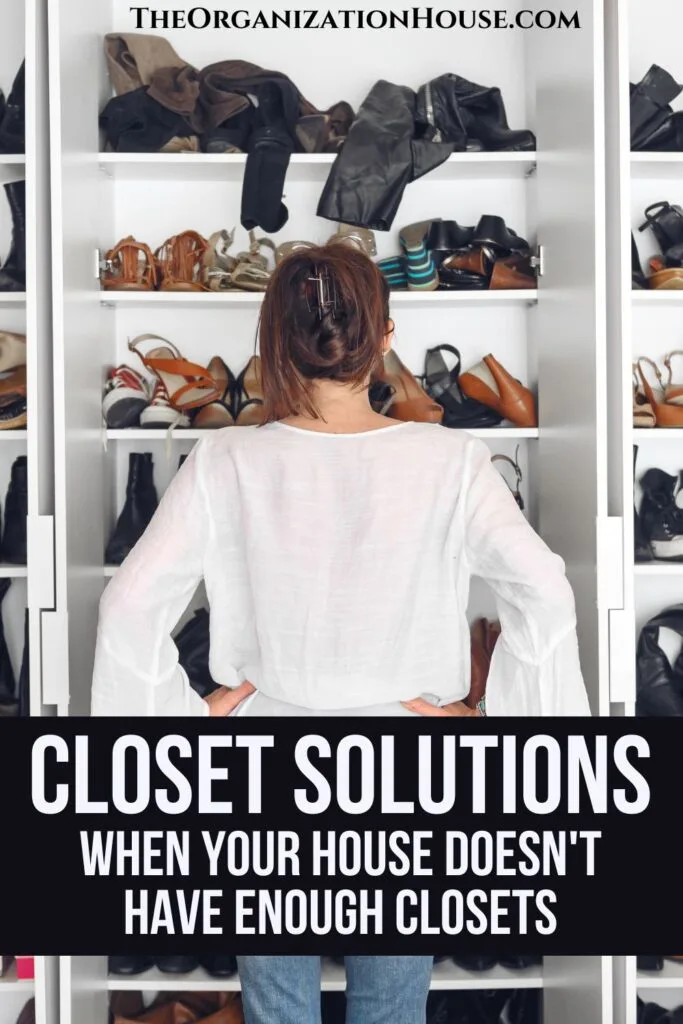 Storage Bench or Ottoman
Maximize space in a closet-free home with a storage bench or ottoman. Not only will one of these options keep your favorite items stored away safely, but they also offer additional seating while adding to your decor at the same time. Think about bringing in a storage bench or ottoman as a closet alternative when you are looking for a multifunctional piece.
Unique Ideas for Closet Substitutes
With these unique ideas for closet substitutes, you'll have a place for your belongings to call home at the end of the day. From simple shelves to stunning wardrobes, you'll be able to create a beautiful space, full of storage, without the help of closets.
You May Also Like…