Everyone has his or her own idea of the best way to set up a toolbox or tool chest. With that said, you'll want to set up your tools in a way that works specifically for you and your needs. The best tool box setups for you might differ from the best setup for someone else, and that's okay!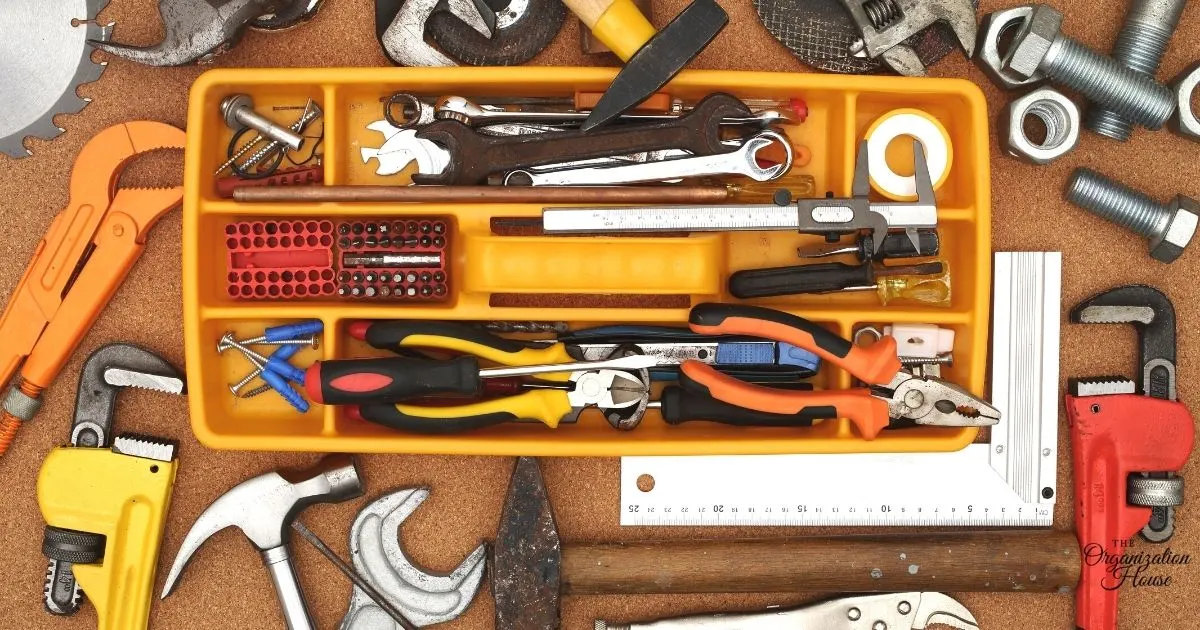 However you decide to arrange your tools, we've found some helpful organizing solutions that'll work for just about any toolbox design. Check these out!
This article contains affiliate links to products that will help you get organized.
You Might Also Like: Tips for Organizing Your Toolbox
The Best Tool Box Setups

Cushioned Drawer Liners
You wouldn't think lining your toolbox would be a thing, but think again! Using a cushioned drawer liner will not only protect the drawers themselves but will also protect your tools, which will, in turn, give them a longer life.
Cushioned drawer liners are available in both precut sizes and in rolls for you to size yourself. They also come in varying thicknesses so you can use a thinner liner for those small light tools in the top drawer, or a thicker liner for those big heavy tools in the bottom drawer.

Foam Sheet Inserts
Foam inserts are a great way to organize, arrange and protect your tools all at the same time. A foam insert has cutouts for each tool to fit snuggly into the foam. This provides a cushioned compartment for each individual tool, which will eliminate tools sliding, bumping, and rubbing against each other.
Because foam sheet inserts are made by cutting out each tool shape separately, you will need a little bit of patience for this type of organizing solution. With that said, once it is complete, it is
probably one of the better tool setups to have.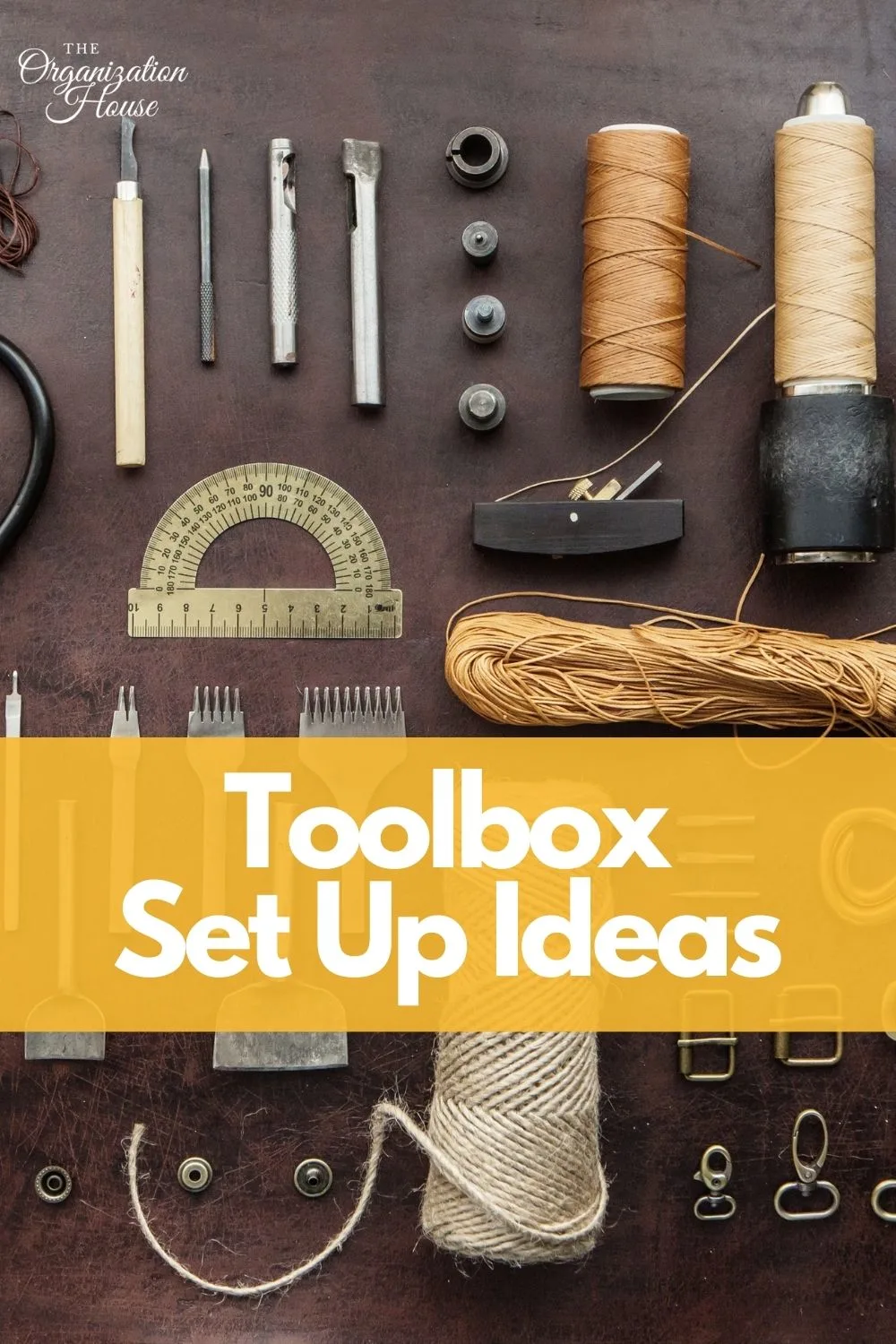 Specific Tool Organizers
Specific tool organizers are perfect for the tools you have a bunch of in different sizes. You know the ones. Sockets, screwdrivers, and wrenches, we're looking at you.
A specific tool organizer will keep all of them together while making it easier to find the size
that you need.

Drawer Dividers
Dividing your toolbox drawers into smaller compartments is ideal for organizing your toolbox. Drawer dividers give you the freedom to create spaces specific to your needs for what you are working with.
Want to make a long thin space for your screwdrivers? Use a drawer divider.
Need a large separate compartment for the hammer and mallet? You guessed it! Drawer divider.
These are also great because they are interchangeable and can be switched out as your tool collection grows or your needs change.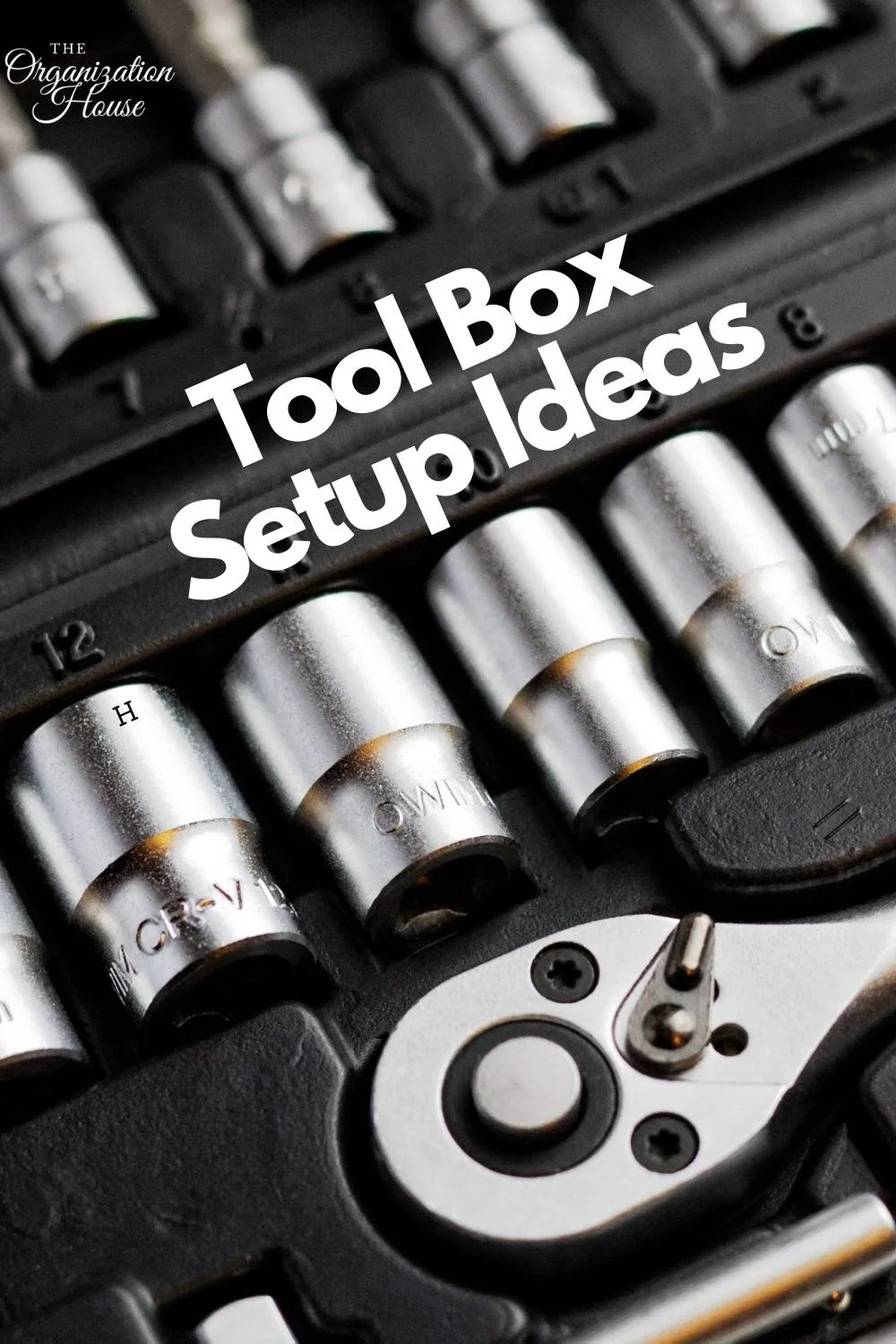 Small Parts Organizers
A wonderful solution for those tiny bits in your toolbox is small parts organizers. They are mini containers that keep your small parts in one place and separate at the same time.
Small parts organizers are great for screws, nails, nuts, bolts, washers, and the like. They are available in a wide variety of shapes and sizes to fit whatever you need, and some even come in with interlocking parts so they stay where you put them. Perfect!
Toolbox Set Ups
So, when you are ready to take on the challenge of setting up your own personal toolbox, try some of these amazing organizing solutions. With a little help from drawer liners, foam sheets, and compartment dividers, you'll be having that toolbox set up in no time!

Go ahead and get started!
You Might Also Like…