Are your child's school papers creeping into the corners of your house? Bring order to the chaos and learn how to organize school papers.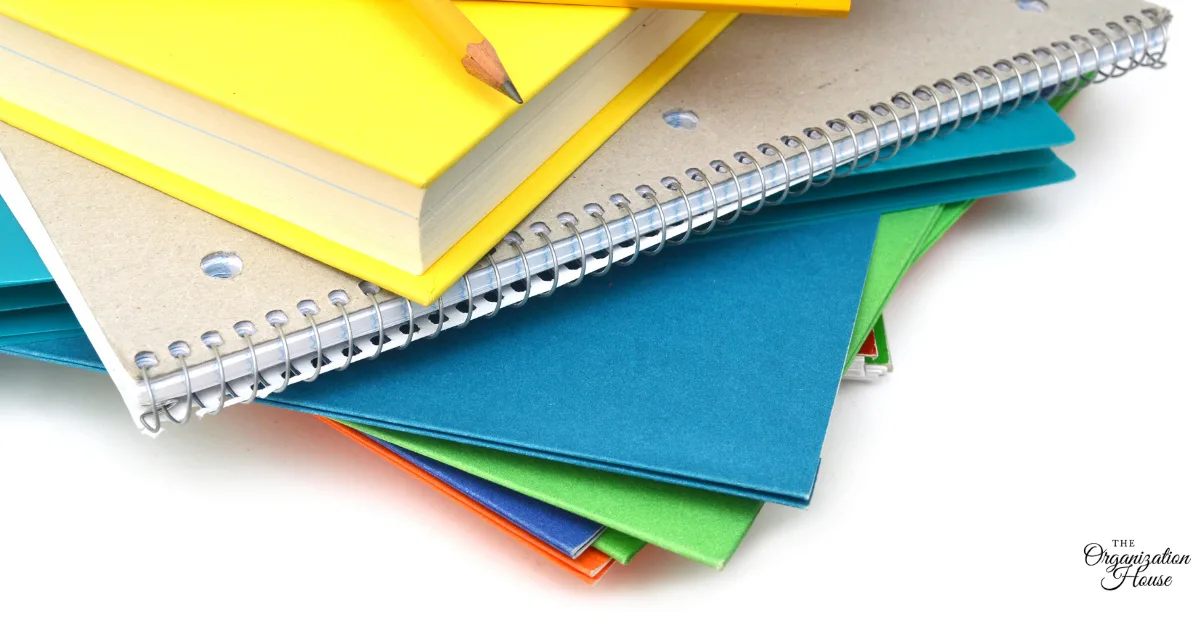 Organizing School Papers
Your child's school work is a record of her academic progress. Moreso than a letter grade, her school papers showcase her growth and achievement across the year. If you plan to switch schools or if you homeschool, keeping a physical record of your child's work is essential.
School papers can become treasured mementos as well. Learning how to organize school papers will set the stage to highlight your child's academic progress and bring delight in the years to come.
How to Decide What School Papers to Keep
Do you feel a pang of guilt when you toss a math test or an essay in the recycling bin? Master how to decide what school papers to keep and what to bid farewell.
Move beyond art and writing. Every parent wants to hold onto the painting of sunflowers, but it is important to save a sampling from every subject, both for your child's record and as keepsakes. Your future rocket scientist may get more pleasure from seeing her completed multiplication tables than the paragraph on dolphins.
Show progress. Our tendency is to only save the best of the best, but it is key to show how your child's knowledge and ability has developed over the year. Select something from the beginning, middle, and end of the year in each subject.
Don't forget the memories. Your child's school year cannot be summed up by graded assignments. Save the band program, the team photo, the playbill, and any awards from the year.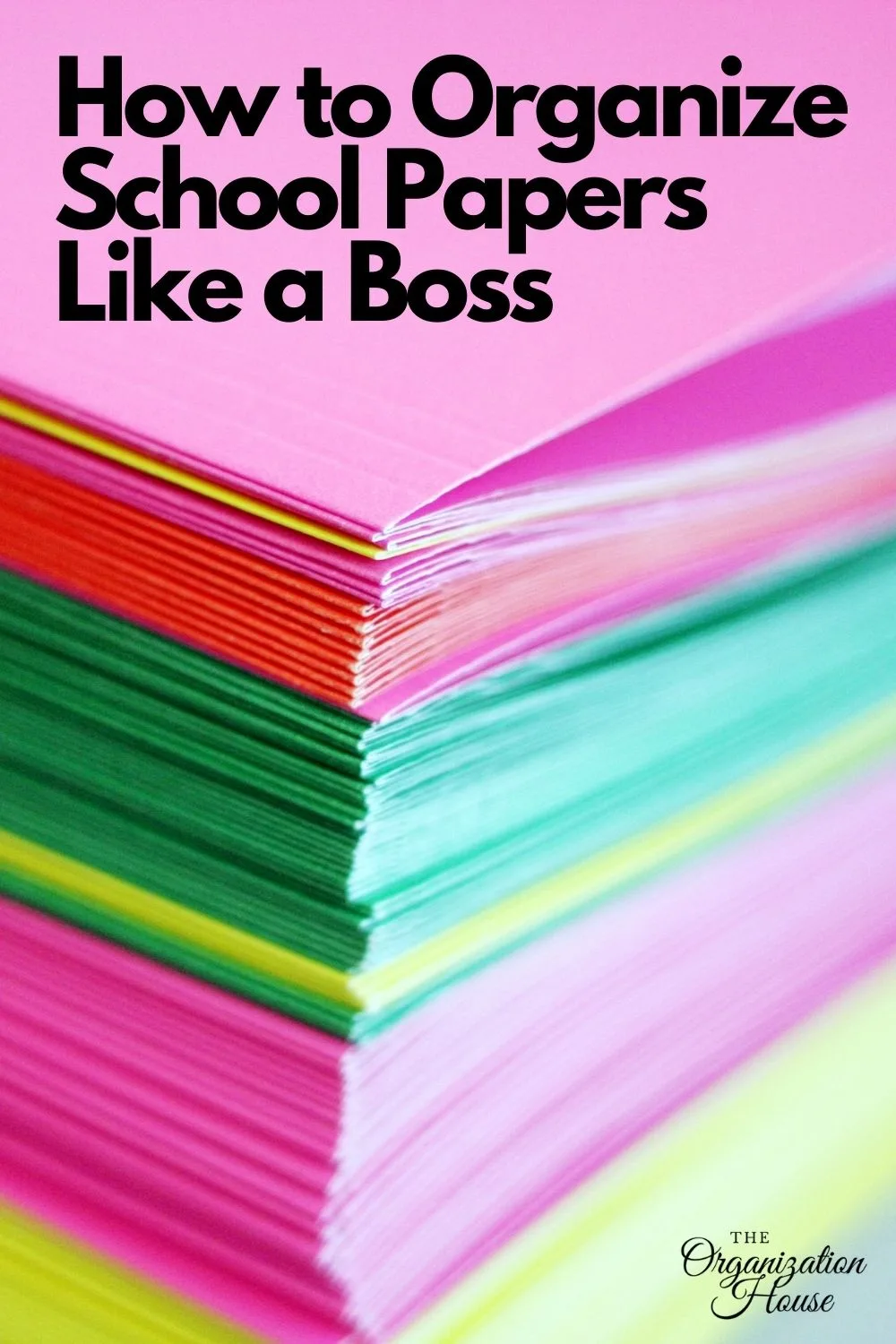 This article contains affiliate links to products that will help you get organized.
How to Organize School Papers for High School
Perhaps the most important years for saving schoolwork are the high school years. Many colleges are looking beyond the traditional transcript and delving into a student's portfolio.
Most important are those high school papers. They can be adapted or reused as college or scholarship application essays.
When deciding how to organize school papers in high school, consider storing them in an attractive, professional binder. You can separate years and subjects with tabbed dividers.
Storage Options for Large Families
Figure out how to store children's school papers. Chances are, you will not be sorting your child's school papers every night. Designate a central inbox for each child's papers; think of it as a holding zone until you have the time to go through everything.
The important thing is to keep each child's papers separate from one another.
You can use a color system.
You can choose a hanging option to keep surfaces clear.
You can even choose boxes with lids to keep the paper pile out of sight.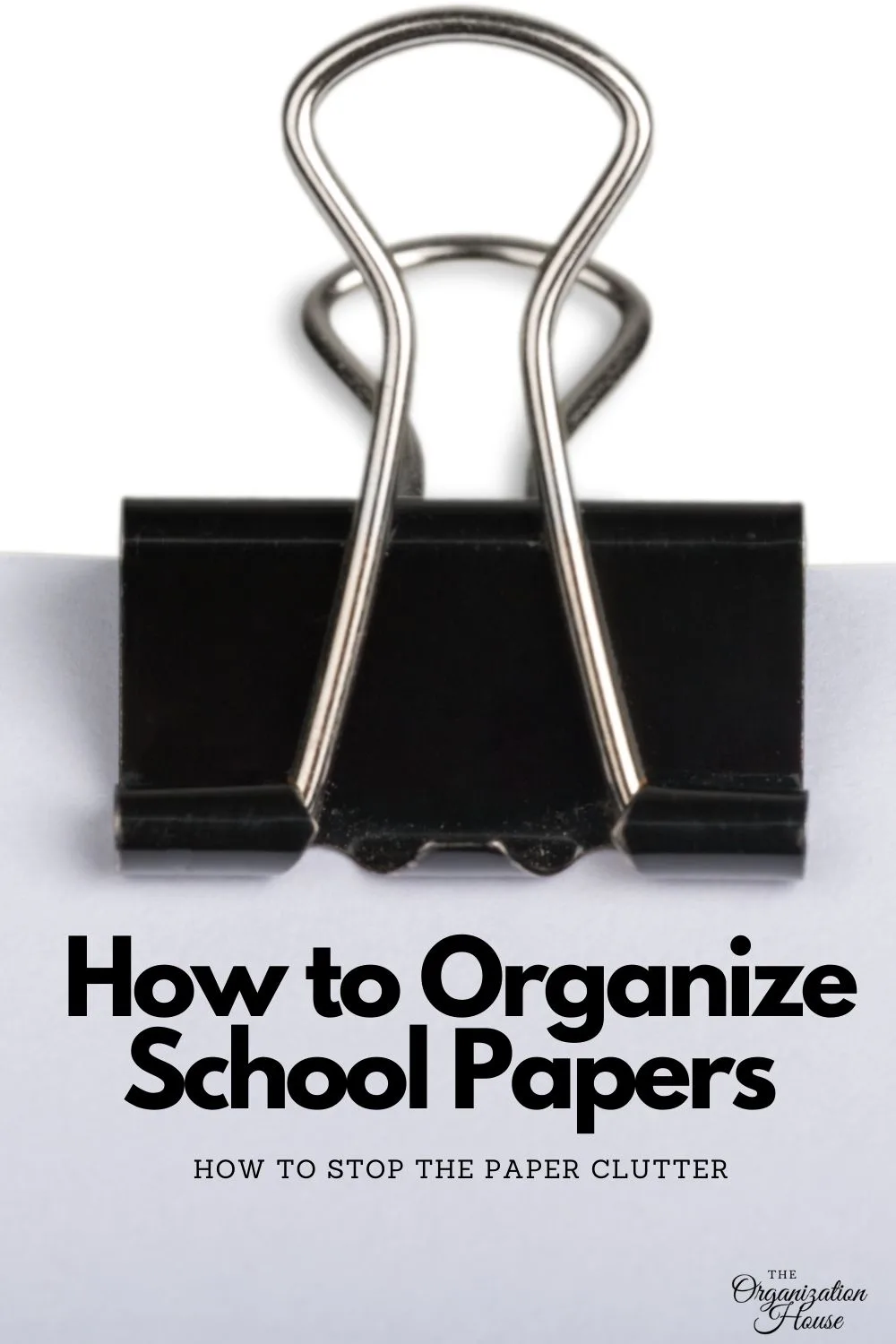 Containers for Storing School Papers
Periodically go through the paper collection in your child's inbox and pull out what you would like to keep. Separate the saved items into "Schoolwork" (math tests, art projects, writing assignments, etc.) and "Memories" (awards, programs, report cards, etc.).
Put each in a colored hanging file folder. Choose one color for each grade. For example, third-grade schoolwork and third-grade memories would each go in their own red folder. Next year, choose a different color.
Place the files in a container with your child's name on the front. You can purchase a sturdy plastic tote to stack in a closet, basement, or attic.
Or you can choose an attractive file box that looks at home out in the open.
Digital Options for Storing School Papers
When deciding how to organize school papers, don't be afraid to go digital!
Apps such as Genius Scan make scanning fast and easy. You can snap a pic of this week's spelling test and immediately turn it into a PDF. Then you can upload it to DropBox, OneDrive, or Google Drive.
Use pictures to save your child's art. Take photos of the self-portrait, the clay pot, and the class mural and upload them to a photo site like Shutterfly. At the end of the year, you can showcase the masterpieces in a photobook.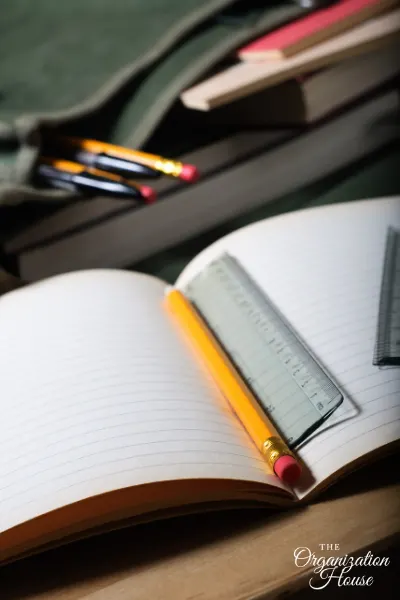 Give Yourself Time to Store Children's School Papers
Whether you are a daily sorter or the ultimate procrastinator, set aside a time after the school year has finished to give items a final sort. Sometimes it takes time and space to decide what is truly worth saving.
You Might Also Like…