Should you hire a professional declutterer to get your things in order?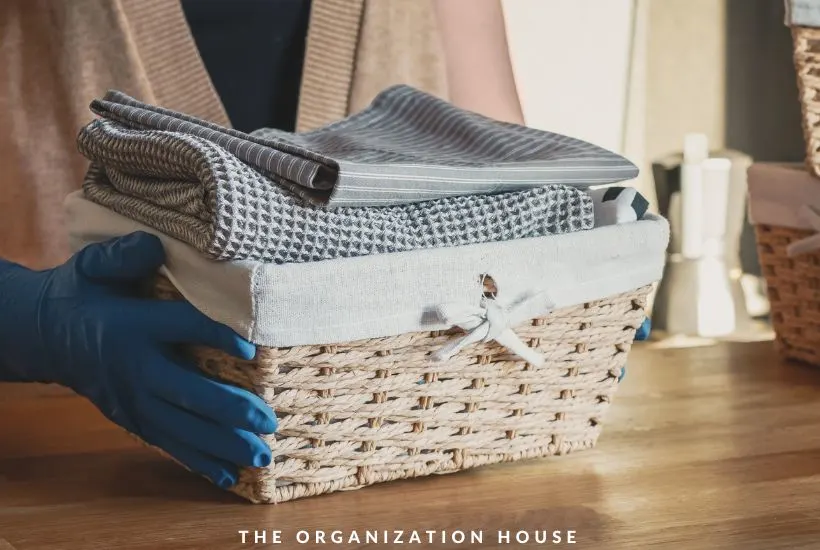 Have you noticed that clutter has taken over your space? If so, you may be wondering how in the world you are going to tackle such a mess on your own. Well, fear not, my friends! There are companies out there that specialize in decluttering any and all types of spaces.
If a decluttering service is really something you might be considering, you may be curious about a few things. For example, what will a professional declutterer actually do? Are decluttering services affordable? Why choose to hire a professional declutterer? Are decluttering services really worth it? Such great questions deserve great answers, and we're here to help with that!
Let's jump in, and see if decluttering services are something that will work for you.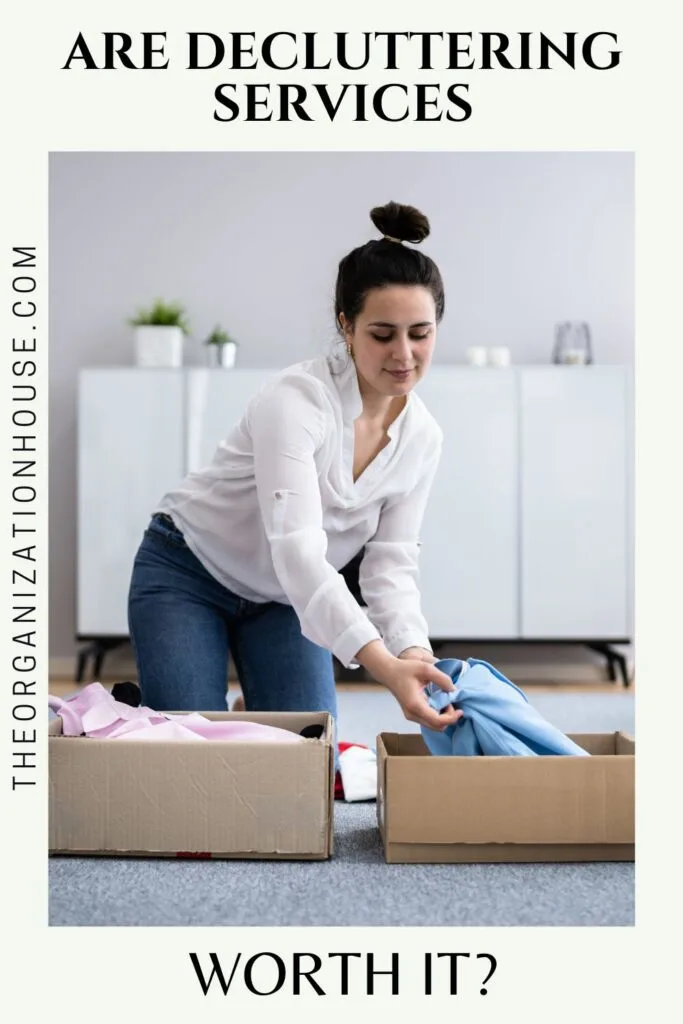 A Closer Look Into Decluttering Services
What will a professional declutterer do?
A professional declutterer can offer many ways to help you get your things and your space in order. They can assist you a little or a lot, depending on your needs. From downsizing your wardrobe to getting an entire estate cleared out, a decluttering service will guide you through the process of removing unnecessary items from anywhere that you would like. They will help you to decide what goes and what stays, and take action. Professional declutterers will give advice, guidance, and apply a variety of problem-solving techniques all with the goal of removing what no longer serves you.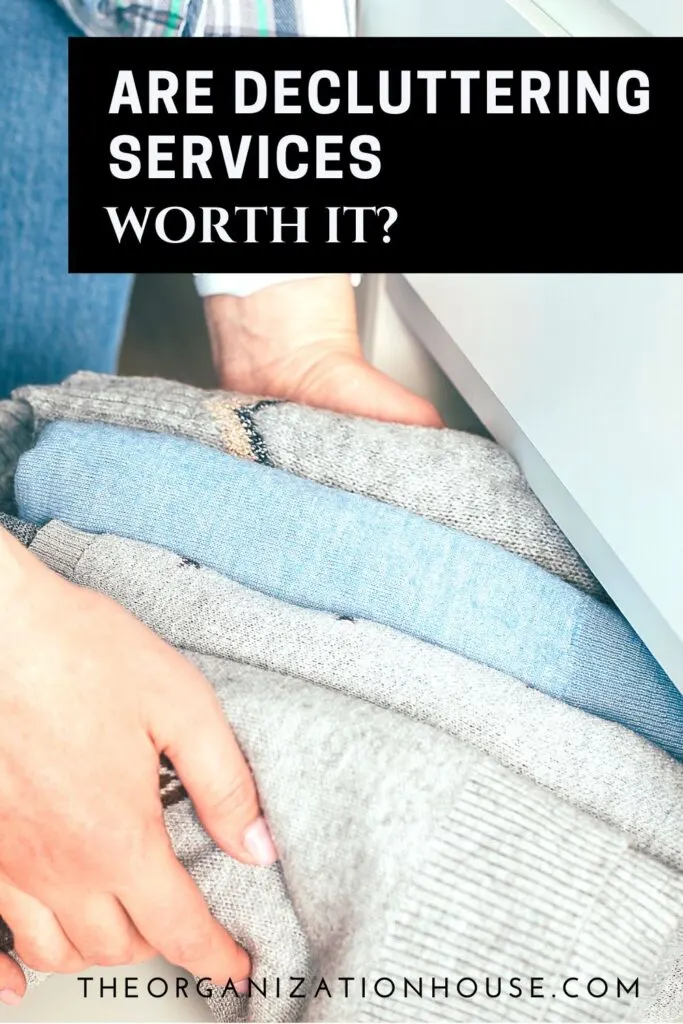 Are decluttering services affordable?
The average cost to have someone declutter your space ranges from $50 to $100 per hour, depending on where you live. You'll most likely spend more in higher income states, like New York or California; or if you choose to work with a larger company versus an individual business. Of course, there are also other factors that determine the service's overall price. This includes things like the scale of the project, any transportation costs, possible parking fees, and more.
Some decluttering services also offer service packages to help keep costs down. This entails a set number of working hours for a fixed price. On average, a 6 hour session runs about $300, or roughly $900 for 18 hours of work. Sometimes, you can even find declutterers who are willing to work for just an hour or two; however, there are professionals that will require a minimum of a certain number of hours to ensure the task gets done.
In addition, there are sometimes virtual options available which will cost less than a full service. This is where a professional stays on call with you throughout the process of decluttering. A virtual declutter can be over-the-phone or a video call. The main difference is that you'll be doing all of the physical work. The biggest advantage to this type of decluttering service, aside from the lower price tag, is that you remain in the comfort of your own space without another person coming in.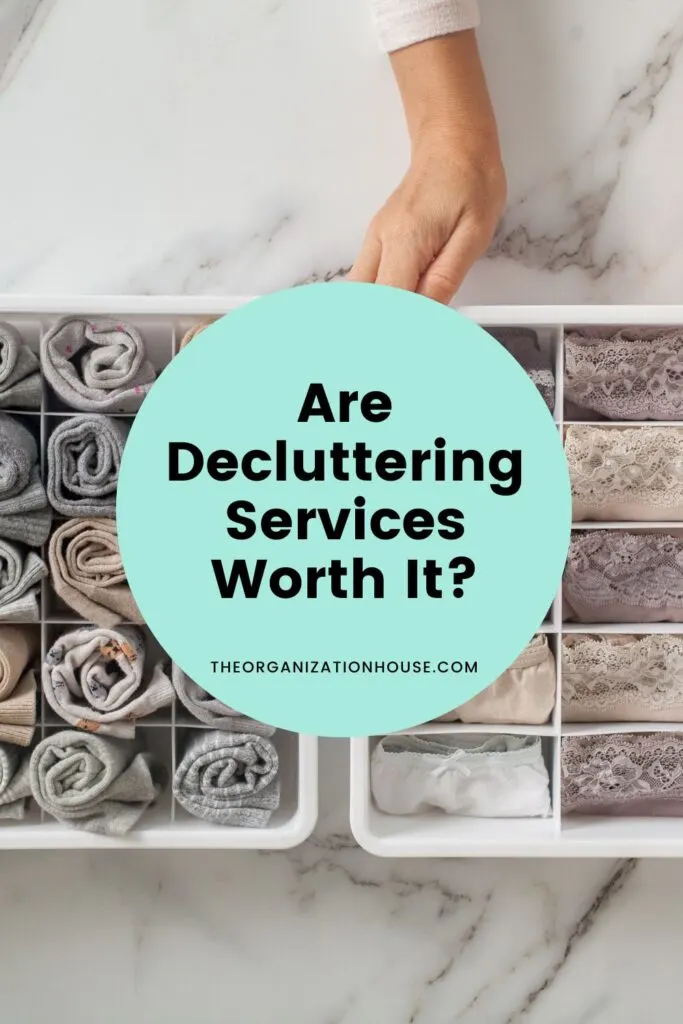 Why choose to hire a professional declutterer?
A decluttering service is great for those who just don't have time, perhaps procrastinate a bit, or have difficulty making decisions. If this sounds like you, you may want to hire a professional declutterer. Going through your belongings takes motivation and a lot of hard work. A decluttering service will provide someone to oversee, encourage, and physically assist you through the process.
Simply put, if you are looking for a way to get your space in order quickly and efficiently, a professional declutterer can help you do this. Not only will they work with you to cut down your inventory, but they will also give you ideas to organize all of your things and keep them in order.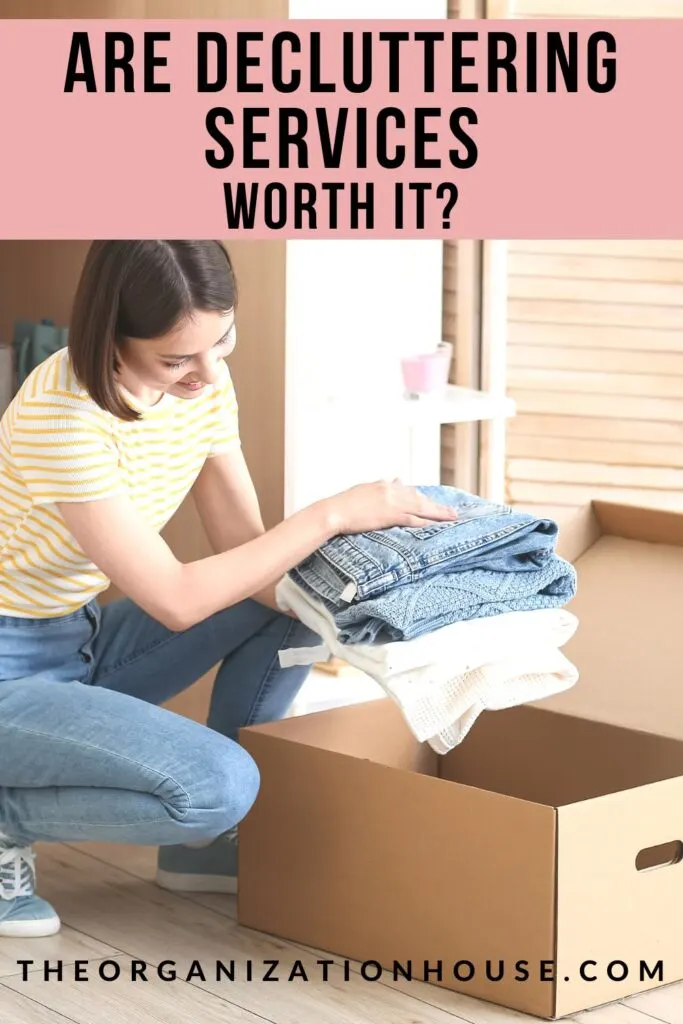 Are decluttering services really worth it?
Decluttering services are made up of professionals that chose to make a living helping others to get their space (and lives) in order. If you find yourself in need of assistance because you keep a busy schedule, are feeling overwhelmed, or maybe you even have anxiety about the whole situation, it just may be worth it to call in a professional declutterer.

You May Also Like…