Overrun with coloring pages and finger paintings? No worries! Here's how to store children's artwork like a boss!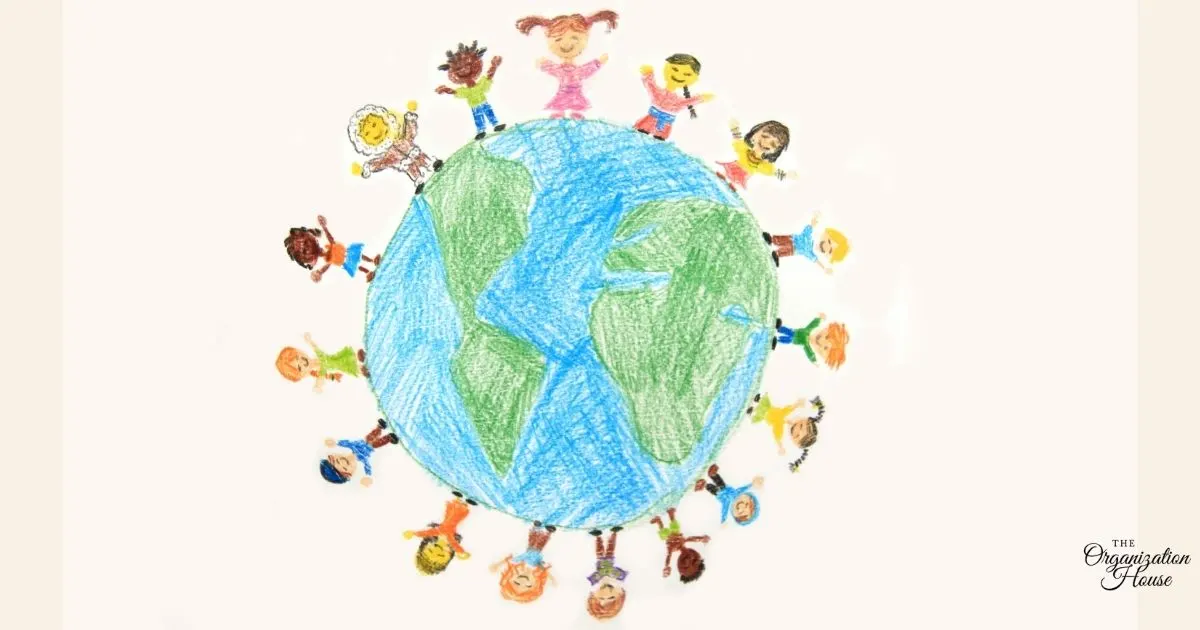 How to Organize Kids' Art
"Wow, I love it, another piece of artwork!"
Parents, it's ok to admit that as much as we LOVE our children's artwork and appreciate the time and thought they have put into it, storing it all can be problematic.
But store it we must!
Because, these artworks will become treasured memories in years to come. Not only that, storing and preserving our kids artwork does wonders for their self-esteem and gives them pride.
So, how to store kids artwork without your house resembling the cluttered chaos of Picaso's workshop?
Well, I have some great ideas for you, ideas on how to save children's artwork, how to display their best pieces and how to organize the rest.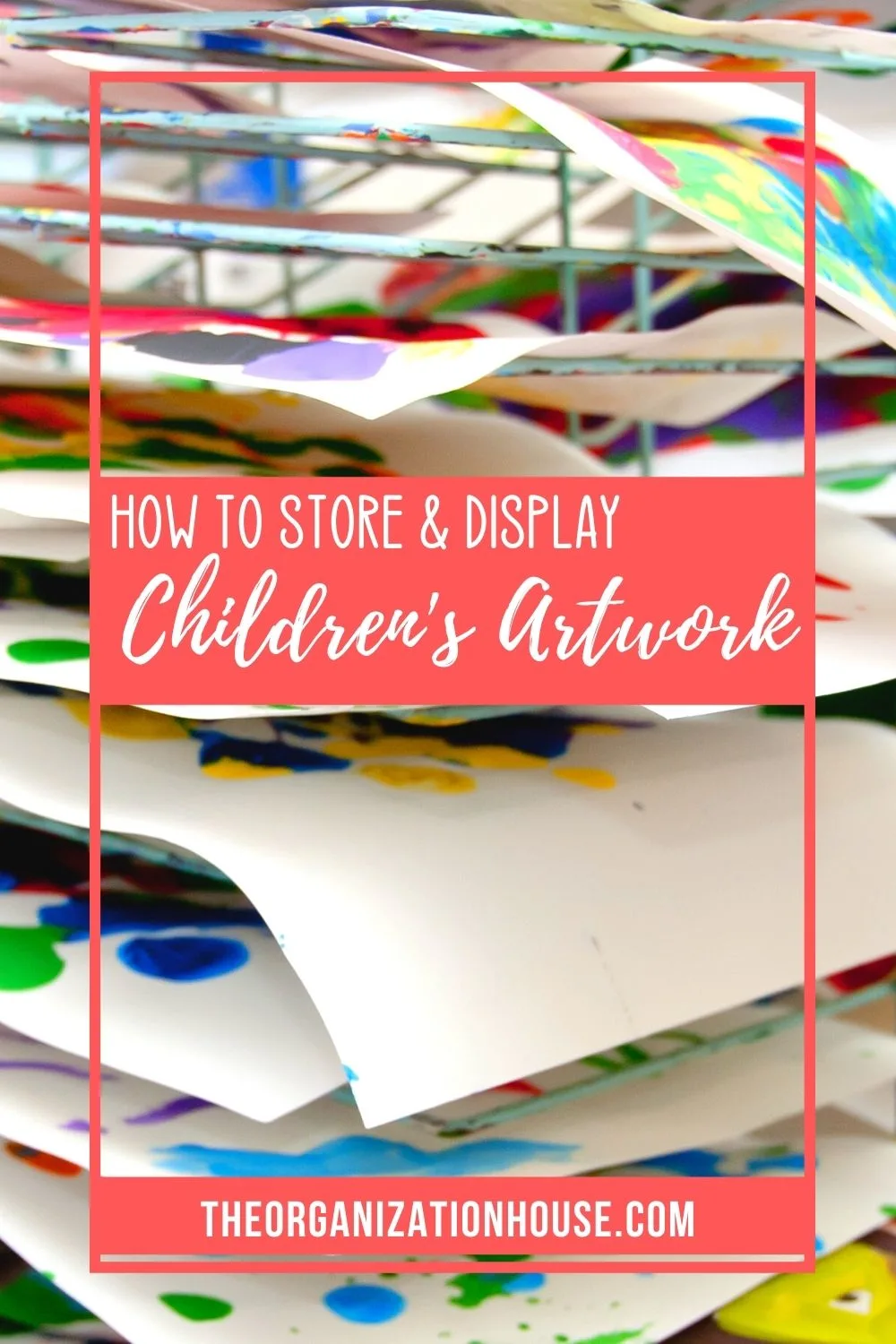 This article contains affiliate links to products that will help you get organized.
How to Organize and Display Kids' Art
These are guilt free ways; to show your appreciation, make your kids feel proud and at the same time keep your house looking organized.
Let's take a look at the options:
Take a Photo
Seems simple doesn't it? Take a photo and preserve their artwork in photograph form. But what happens to those photos once you've taken them? Do they forever stay stored on your phone or in the cloud for nobody to see?
Taking a photo is a great way to store kids' artwork but it is what you do with these photos after that counts. Remember, part of the reason we want to store their art is to develop a sense of pride and boost their self-esteem. If these photos are never seen then it kind of defeats the object.
So here a some ideas on how to display children's artwork in photo form:
Digital photo frames are perfect for displaying your photos. Simply upload your chosen snaps to the electronic device and have photos of their artwork on a continuous loop. There are many digital photo frames on the market, and you'll be sure to find one that fits your home perfectly.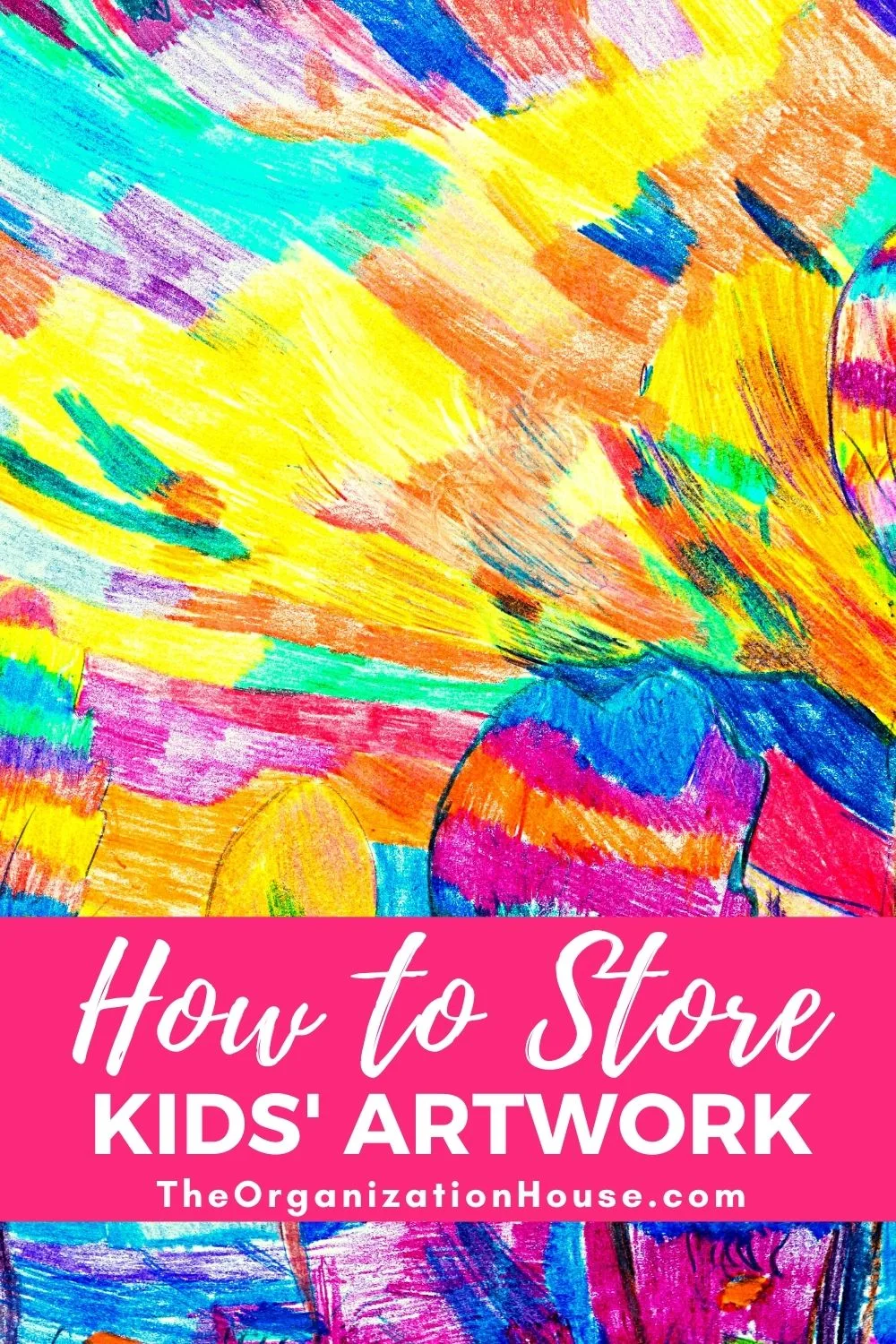 Photo albums or photo books make a lovely addition to your coffee table. Your children will enjoy the easy access, chance to review their work and they can share their creations whenever you have guests.
There are many online apps and social platforms out there designed to store photos of children's art. These might be a consideration if your children want to share their pieces of work with family members that live far away. Just remember to do your homework carefully when choosing a platform to ensure your children are kept safe online.
Create a WOW Wall or a Special Shelf
These are places where the really special pieces of art go, the ones that make you go WOW!
The 'WOW wall' or 'Special Shelf' can be time and piece limited. This avoids the clutter of displaying many pieces at once but also means that there is at least one piece of art on display at all times. Or you might decide that when the 'gallery closes' at the end of the day, then it's time to file away the art or dismantle their construction model, ready for 'tomorrow's exhibition'.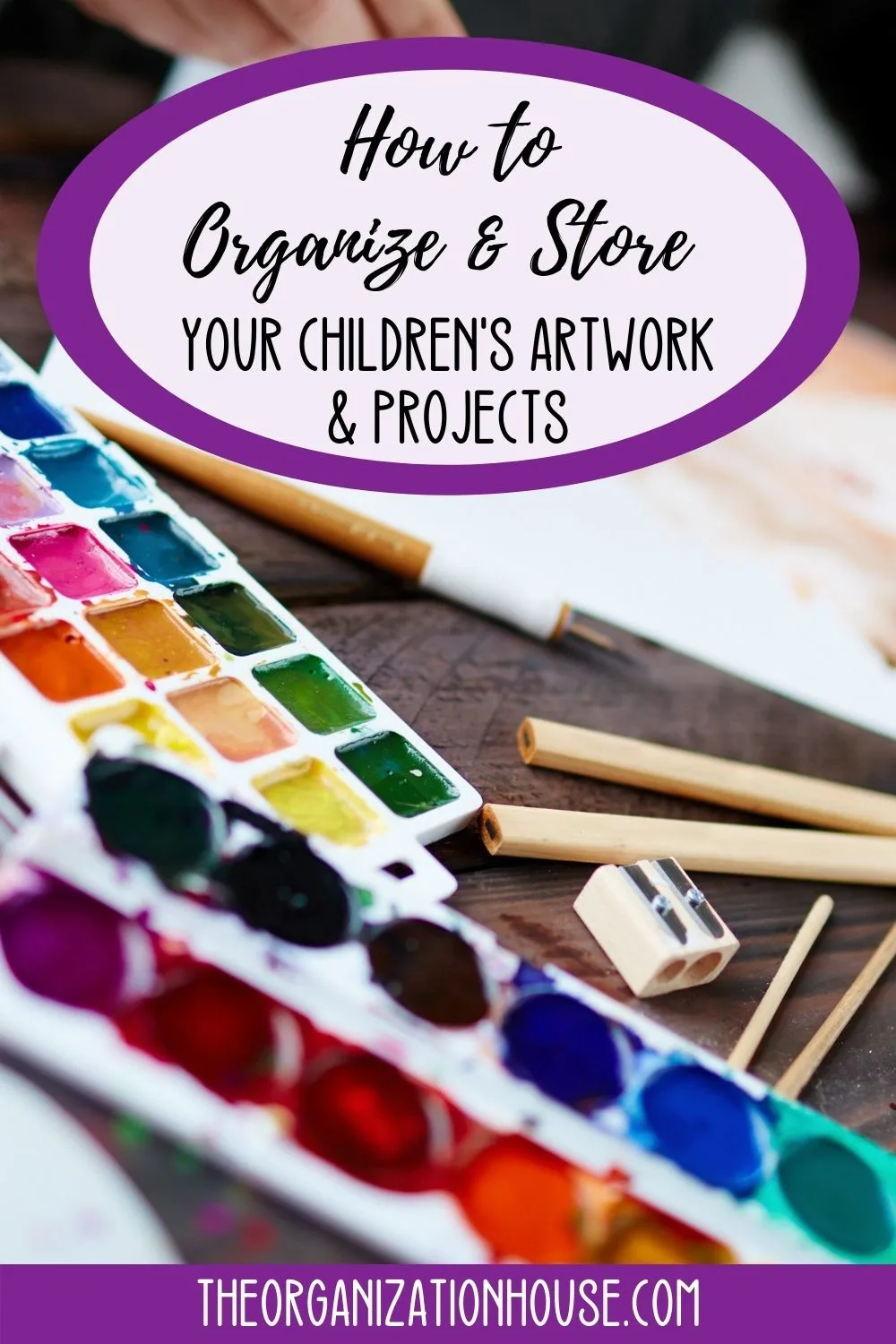 An Artist's Portfolio
For the pieces of art that get filed away, keep them safely in a scrapbook or portfolio wallet. And, most importantly let your kids take ownership of this.
Explain to them that all great artists have a portfolio of work and that it is their job to keep it up-to-date. You effectively put the responsibility of how to store children's artwork right back on them! Brilliant!
By them taking ownership of this task they will get to regularly revisit all the special drawings they have created, and it lets them know that their creations are purposeful and valued.
How to Store Children's Artwork for the Long Haul
Inevitably, not every drawing or piece of art can be kept. This is something children need to learn and come to terms with.
However, there are some fun ways to help them understand this.
For example, allowing them to draw on wipe-clean surfaces such as whiteboards. They will create, admire their work, and then the time will come when they decide to clean their surface and start again. Creating art outdoors in nature, is another way of explaining to them that not all artistic creations will remain. Using chalks, sticks, ice or snow will illustrate the transient and changeable qualities of art.
I hope these ideas have offered some help to your organizational struggles but also eased that guilty obligation to display every piece of craft our child brings to us.
You Might Also Like…