Find the best home gym storage ideas right here!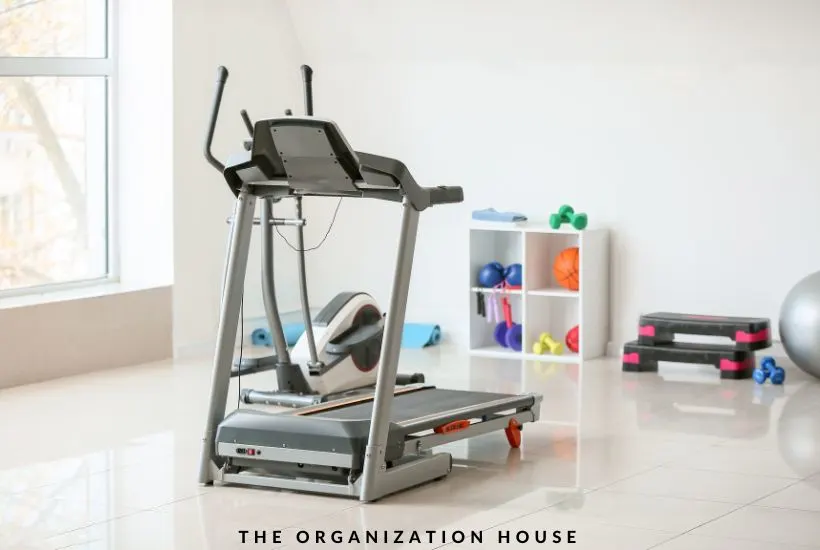 Over the last few years, working out at home has become increasingly popular. While the idea of this is great, there are quite a few things to consider. With home workouts, you'll most likely be needing various exercise equipment or even machines to strengthen your exercise routine. We're talking things like jump ropes, weights, yoga mats, maybe even a treadmill, and more.
With all of these great body sculpting tools available, bringing them into your home means finding a place for them. Depending on if you have a small space or an entire room to dedicate to working out, you'll most likely be in search of a few creative ways to store all of your equipment. No matter what size space you have, we have some inspiring ideas for you.
Keep your workout area neat and tidy with these stylish storage ideas for your home gym.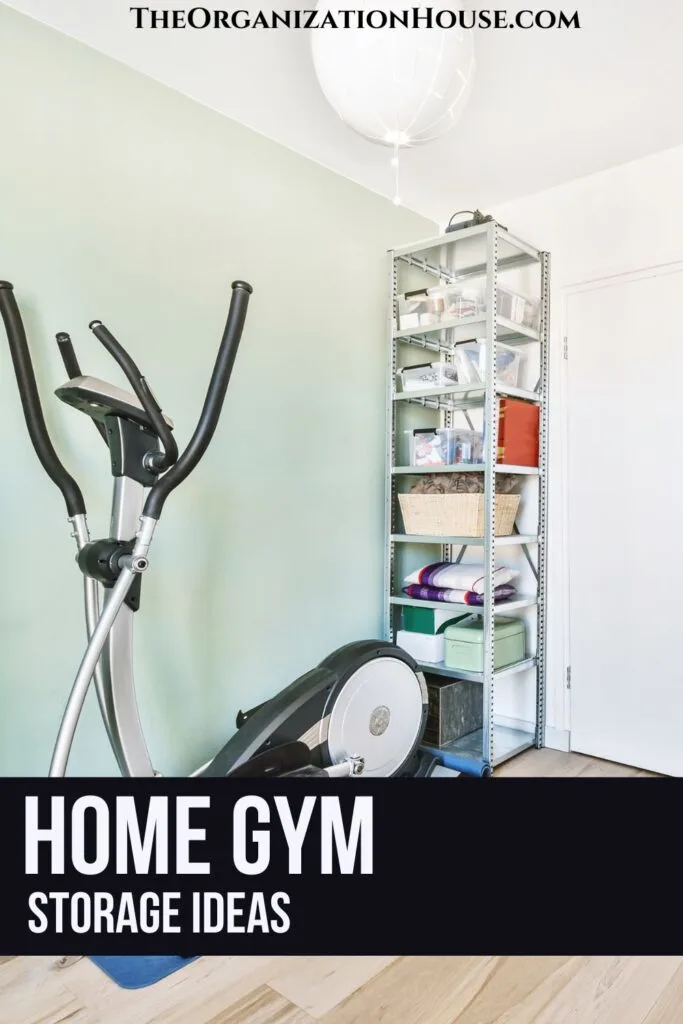 Storage Ideas for Your Home Gym
Peg Board
If you can dedicate a wall to workout equipment, consider a peg board. With its simple design, peg boards are extremely functional, adjustable, and customizable. Use a peg board to keep most of your exercise tools up and off the floor. Hang up resistance bands, towels, and more. Add baskets or straps to keep your yoga mat or other bulky items in place. However you choose to layout your peg board for home gym storage, this minimalist organizational idea is top notch.
Rolling Cart
A rolling cart is perfect for small spaces. Tuck it away while not in use, and roll it out when it's time to break a sweat. Rolling carts can neatly store your exercise equipment all in one place. From small dumbbells and foam rollers to sneakers and other workout gear, rolling carts make a great portable exercise station for every size space.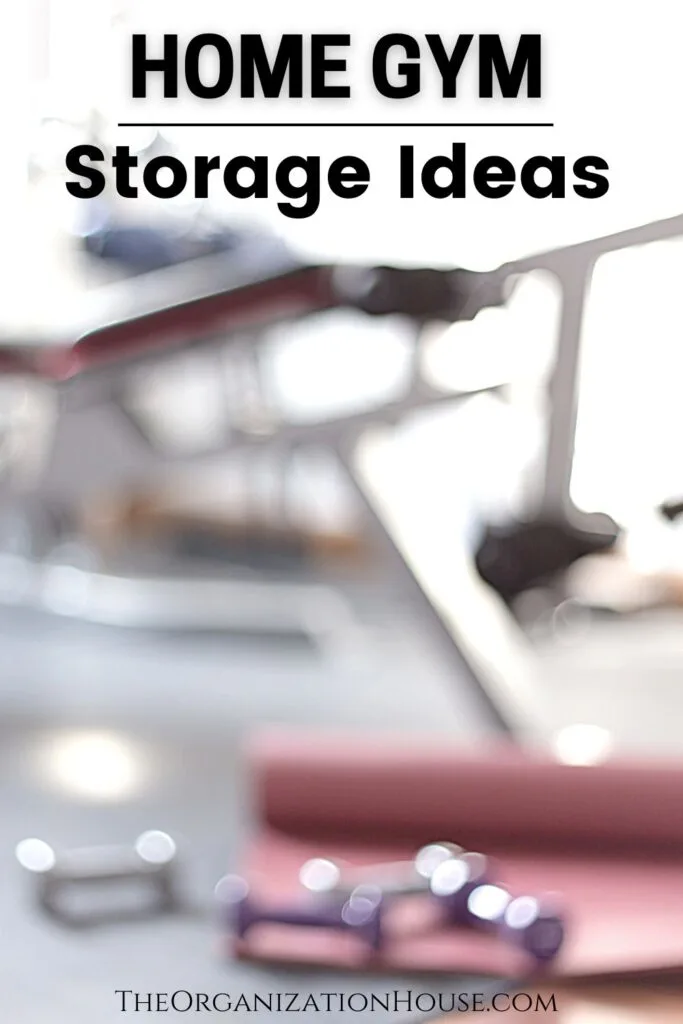 Locker Room Unit
Fit all of your fun gym accessories in an old-school retro style locker system. An optimal choice for storing all types of home gym equipment and other miscellaneous items together is a totally awesome metal locker room unit. Convenient, strong, and durable, a locker set is a fun and functional way to tuck away all of your workout essentials.
Hall Tree
Thinking a bit outside the box on this one, a hall tree can be made into an incredible home gym storage system. With hooks to hang your exercise gear, a bench for you to sit on, and room underneath to keep additional exercise equipment, a hall tree is pretty much a must have for your workout space.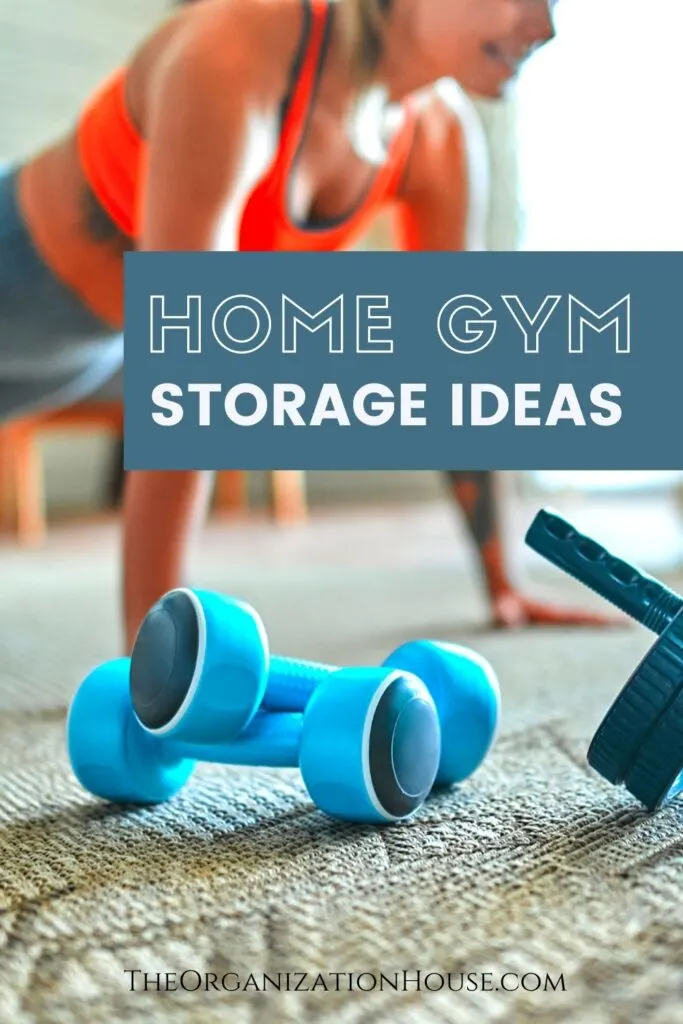 Wall Mounts
Go vertical with your home gym storage and take advantage of a few wall mounts. Great for jump ropes, lifting belts, and more, wall mount organizers are the way to go when you're working with limited space. Equipped with a sturdy frame for you to easily store almost every kind of hanging gym gear that there is, wall mounts protect your floors from damage and keep your workout area safe and in order.
Home Gym Storage Solutions
Exercising at home comes with a variety of workout gear that will assist you on your fitness journey. Keep it all in one place with home gym storage solutions. Whether you are looking for an organization solution for a small space or a storage option for a large area, some of these incredible ideas may just inspire you.
You May Also Like…