Look no further for the best minimalist planners ever!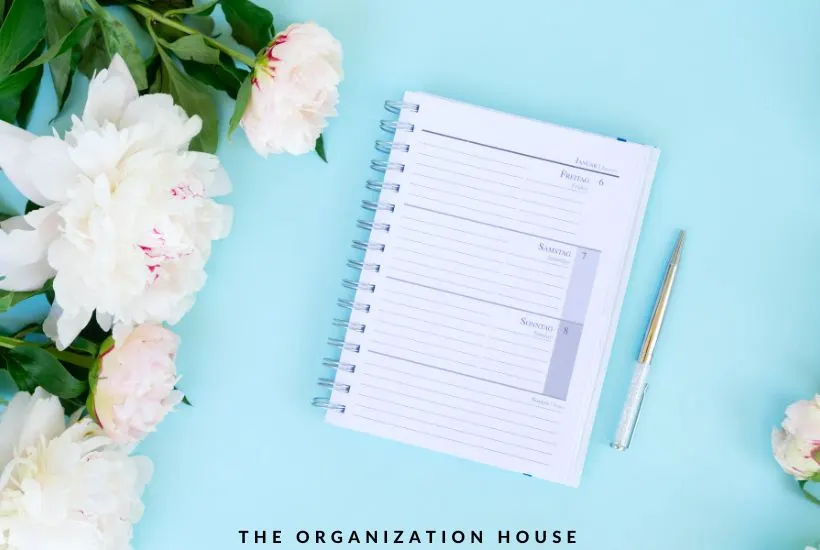 Minimalist planners are designed for people who like simple things.
They provide a way to make planning easy without getting too involved with details, designs, or colors.
Basically, minimalist planners are focused, uncomplicated, and straightforward.
If these are the features that you are looking for in a planner, keep reading to discover our favorites!
Whether you want to keep tabs with a daily list, weekly schedule, or monthly agenda, minimalist planners will do just that but without all of the hubbub.
The clean layout of minimalist agenda books makes it easy to quickly view and assess your plans, tasks, and thoughts.
With that said, we have put together a list of some awesome minimalist planners to help you narrow down your search for the best one.
Check out this collection of incredible minimalist planners that you are sure to love!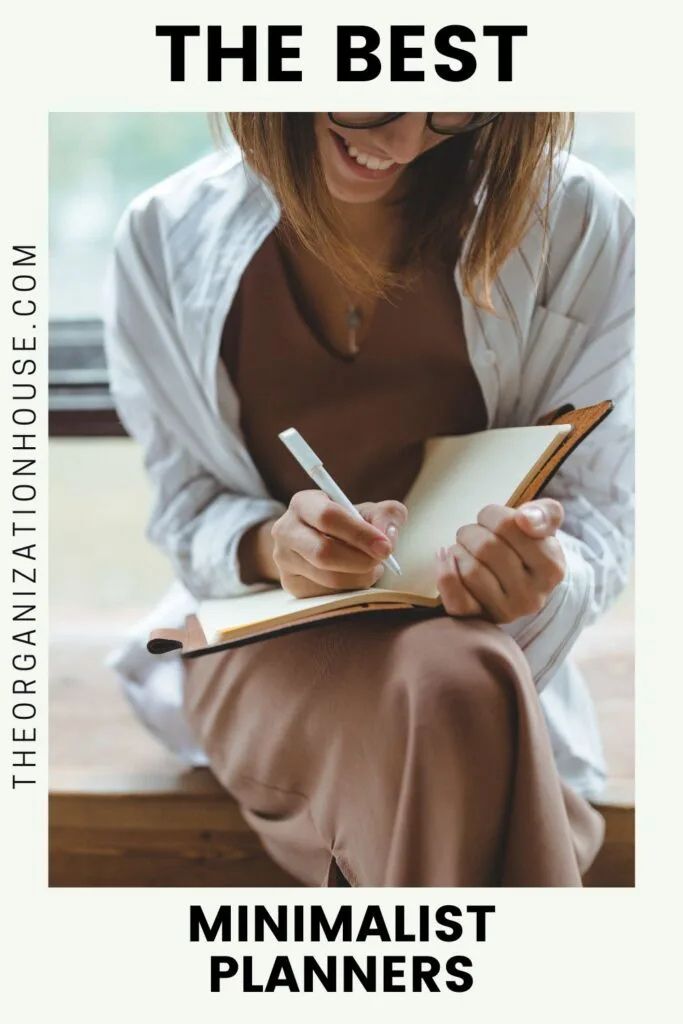 This article contains affiliate links to products that will help you get organized.
Minimalist Planners That We Love
For those who appreciate less, this minimalist planner is top-notch for making plans.
Complete with spots for listing daily appointments and to-do's, this calendar book has plenty of space to help you keep your life on track.
This simple agenda book and notebook journal make it really easy to keep your life in order.
The daily to-do list planner features space to write down errands, appointments, meals, fitness, and more for each and every day of the week.
Achieve many great things with this basic yet beautiful organizer that is said to increase productivity.
The 90-day planner helps you stay on track with goals by showing you how to focus on those tasks that should take priority.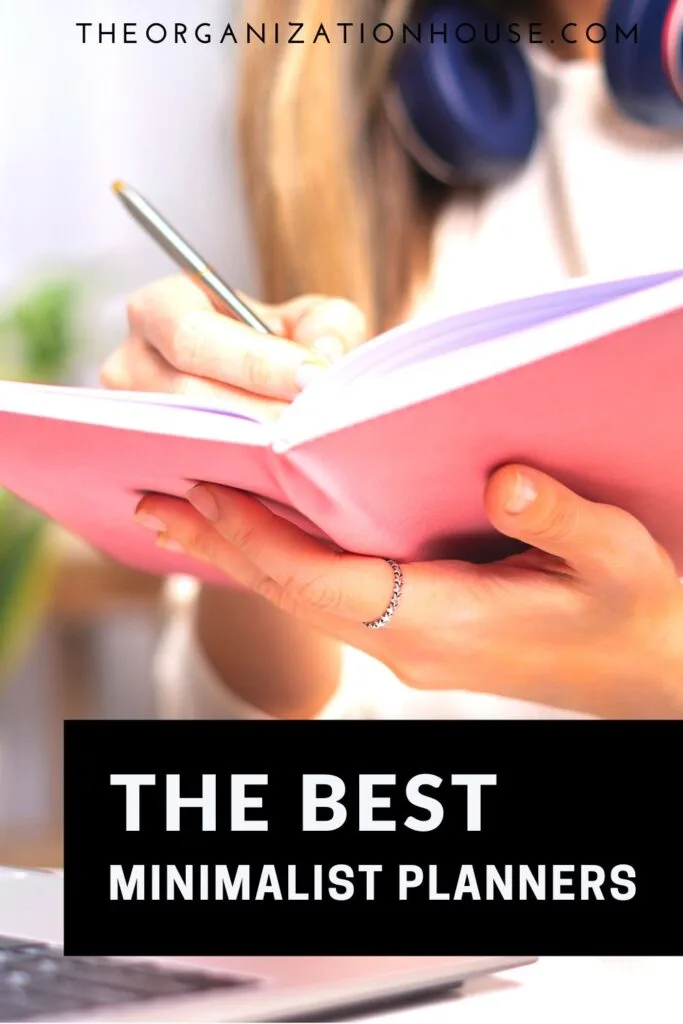 Perfect for bullet journaling, this dot grid notebook is a minimalist's dream.
Nothing but dots allows you to design and create a planner style that best suits your needs.
This day to day planner for minimalists has plenty of room for keeping on top of tasks and events.
The undated feature of this agenda gives flexibility to set appointments, to-do's, and much more in your own time.
The undated monthly and weekly spreads, plus blank sheets, make this a minimalist planner that will assist you in getting your life in order.
The simple yet functional design makes it easy to prepare for and tackle every day with a goal in mind.
Create your own calendar with this minimalist monthly planner.
The basic layout makes it totally customizable with endless possibilities!
This is a great choice for anyone looking for a quality, simple and sleek calendar book.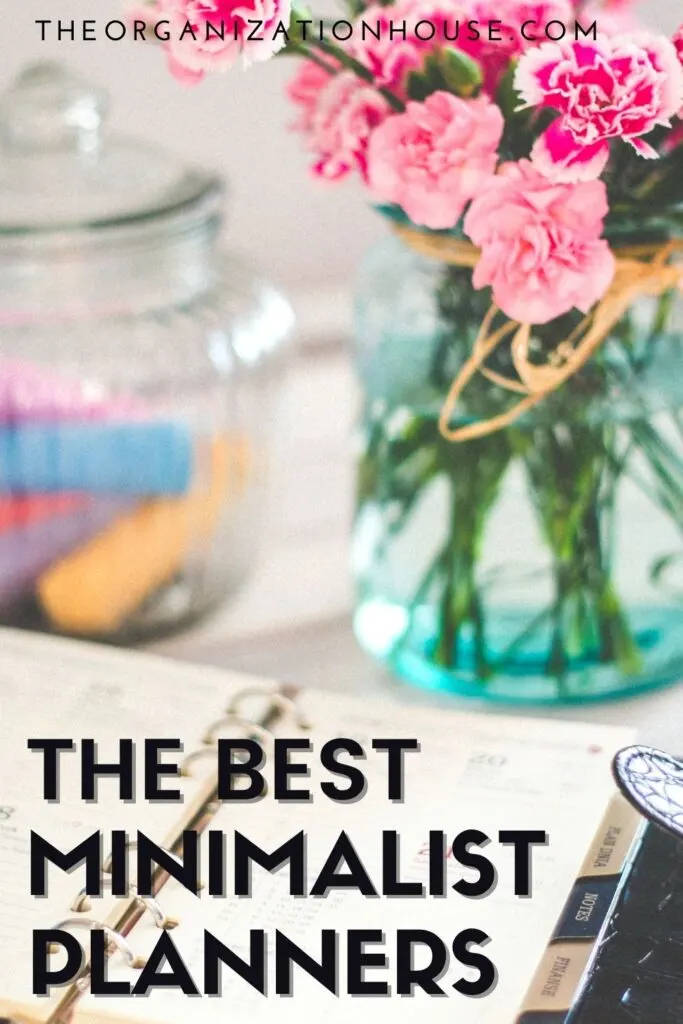 Manage your time with this practical planner.
The 6 months of a day-by-day layout keeps it clean so you can set weekly priorities, and then break them down into daily tasks.
Our Favorite Minimalist Planners
If you are in search of a straightforward way to schedule your days, this collection of minimalist planners are some of our favorites.
We love them because they provide a clear and simple place to list to-do's and jot down thoughts.
Choosing the right planner is the first step in getting your life in order.
Hopefully, one of these minimalist planners suits you, and you can then begin to schedule your day, week, month, and even, year.
You May Also Like…