Get ready for the holidays by learning how to create a holiday gift game plan!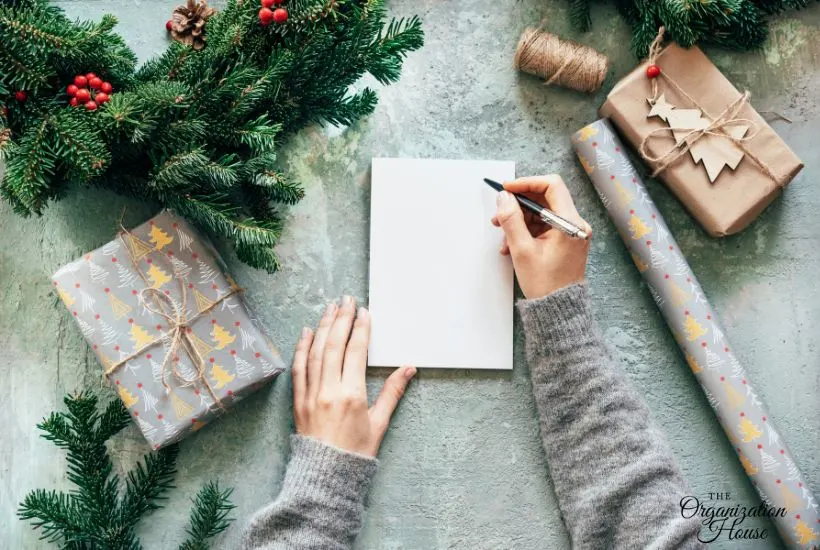 The holidays are coming up quickly and before we know it, it'll be time to give gifts. Between the extra family visits, festive dinner parties, and finding the time to search for the perfect presents, the holidays can be stressful. Exciting and memorable, yes, but also a little nerve-wracking. We know!
Let's put a bit of sanity into your holiday routine by helping ease the transition from regular normal life to holiday survival mode. How you ask? Well, you can take the stress out of holiday shopping by creating a game plan for buying gifts.
It is super easy to create a holiday gift game plan. The hardest part is going to be sticking to it, but hopefully, we can keep it simple enough so that staying on track won't be a problem. Let's get ready for the holidays with an effortless game plan.
Here we go!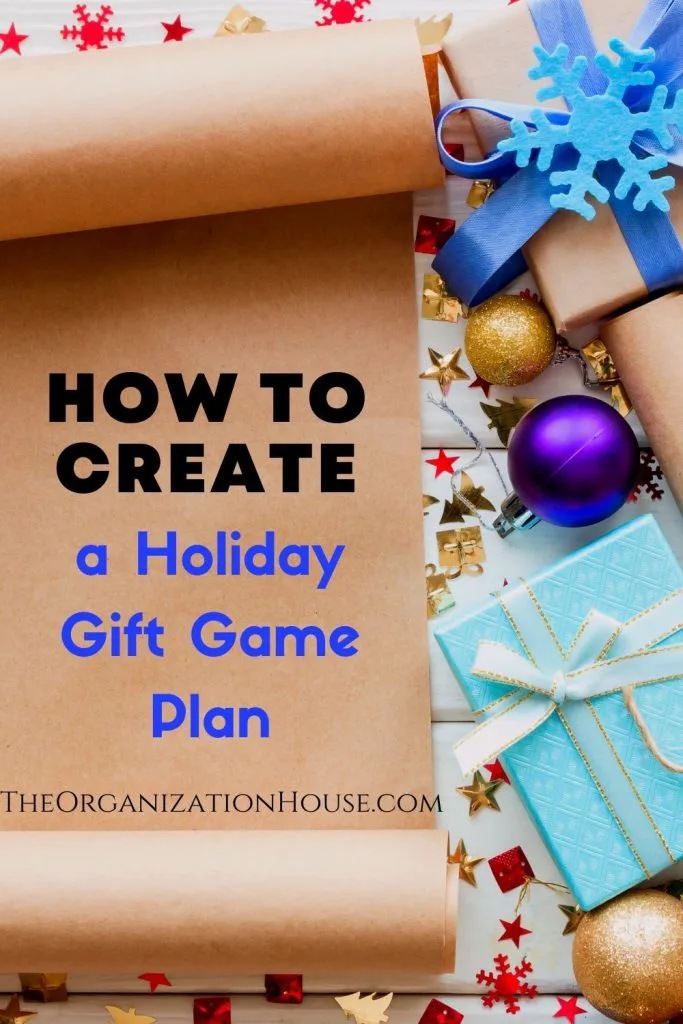 A Game Plan for Holiday Gifting
Determine Gift Recipients
First thing first, determine your gift recipients. Who are you shopping for? Just immediate family? Coworkers? Neighbors? Figure out who you want to give a gift to, and go from there.
Begin by getting the names of your giftees out of your head and onto a piece of paper. This will make it so much easier to know who you want to gift, what you are getting or already got, and who is still left to shop for.
Set a Budget
One huge challenge of gift giving is determining the amount of money you want to spend. While some people just go for it, it's a smarter idea to set a budget.
This will save money (and time) in the long run. Keep it simple by allocating an amount for each person on your list. Think about this number as more of a price that you won't go over while shopping, rather than the amount you are going to spend on your giftee.
While it's definitely easy to get carried away buying, remember that not all gifts have to be purchased. Handmade items are always well received, as are acts of service, a promise to spend quality time with your giftee, or even re-gifts are always a great idea.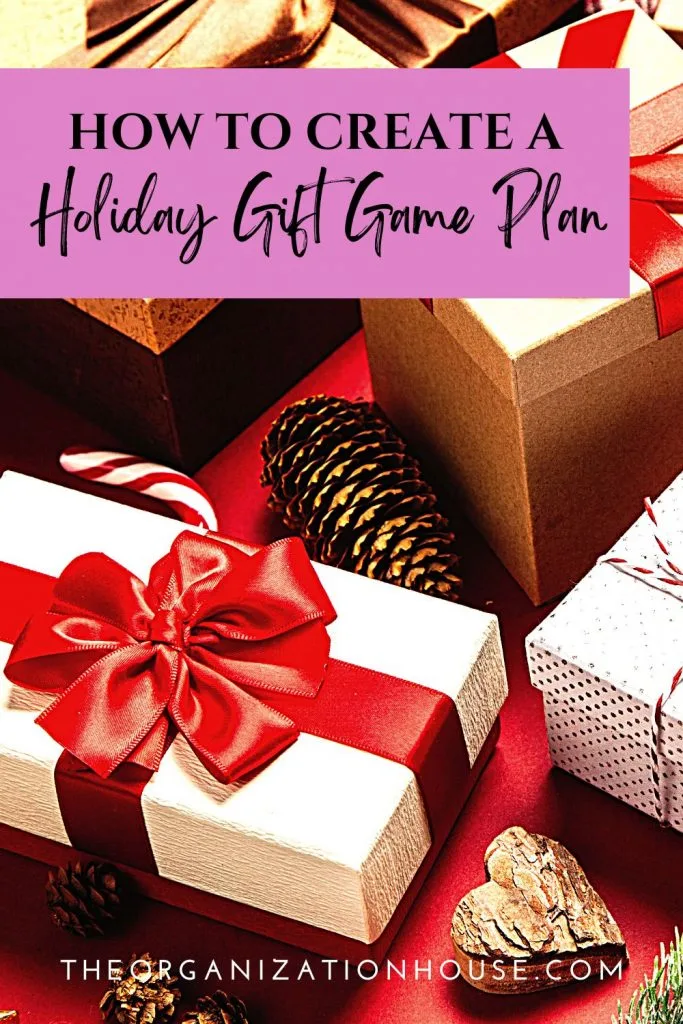 Encourage Online Wish Lists
Sometimes it can be difficult to figure out what to get the people in your life that you care about. No problem! Online wish lists are super popular and can really take the guesswork out of gifting.
If your recipients are hard to shop for, encourage them to set up an online wish list and share it with friends and family. When all else fails, consider gift cards to their favorite store or restaurant or an experience adventure, such as a carriage ride or pottery class.
Stick to the Plan
It can be so easy to get sidetracked when shopping. Before you know it, you are traveling down a rabbit hole of comfy throws, cute pajamas, and home decor and you'll have no idea how you even got there. Stick to the plan.
If you have ideas for some of your recipients, write them down next to their names and stay focused. This will help you from spending too much money or buying multiple gifts for the same person.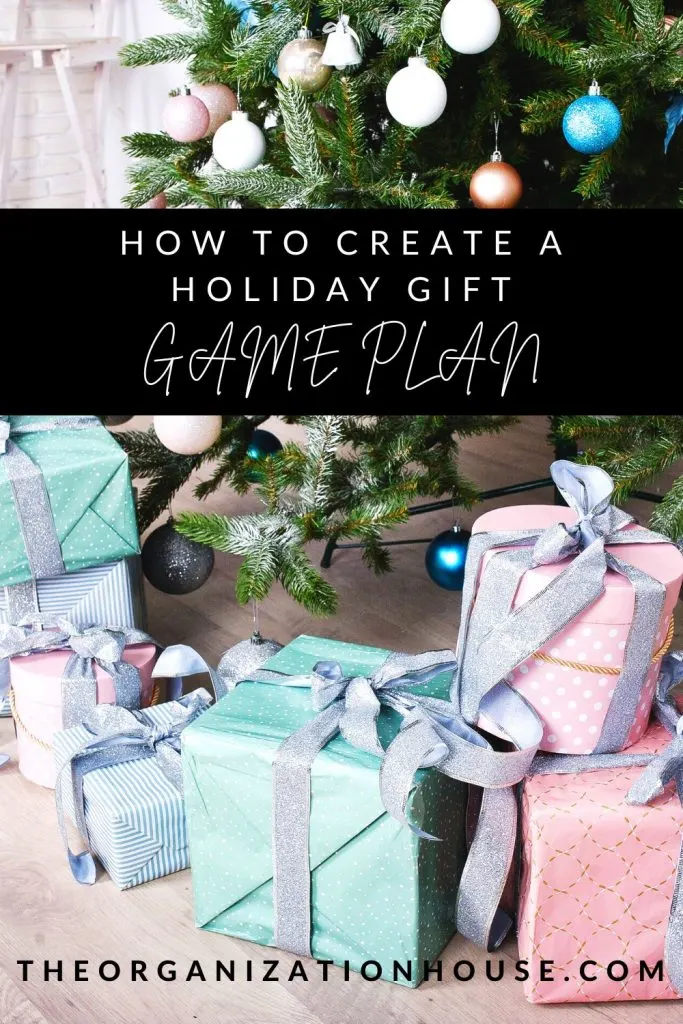 Start Saving
Now that you're good to go for this holiday, you can start saving for next year. By putting a little bit of money aside here and there over the next 11 months, you will easily build up a good amount of provisions to put towards next year's gifts. How wonderful!
Holiday Gift Game Plan
While the holidays are well-loved, it's a fact that they can also be overwhelming and exhausting. Between shopping for gifts, making time for family, and attending seasonal festivities, it can feel like there is just not enough time in a day. Take the edge off this holiday season by creating a holiday gift game plan!
You May Also Like…