Learn how to create a capsule wardrobe. You'll thank us later!
---
So, what is a capsule wardrobe? Well, a capsule wardrobe is basically a limited number of clothing, shoe, and accessory options that all compliment each other. The idea is to have a set number of incredible apparel pieces that can be mixed and matched to create a plethora of amazing outfits. Sounds great, right?
Let's go over how you can put together your very own capsule wardrobe!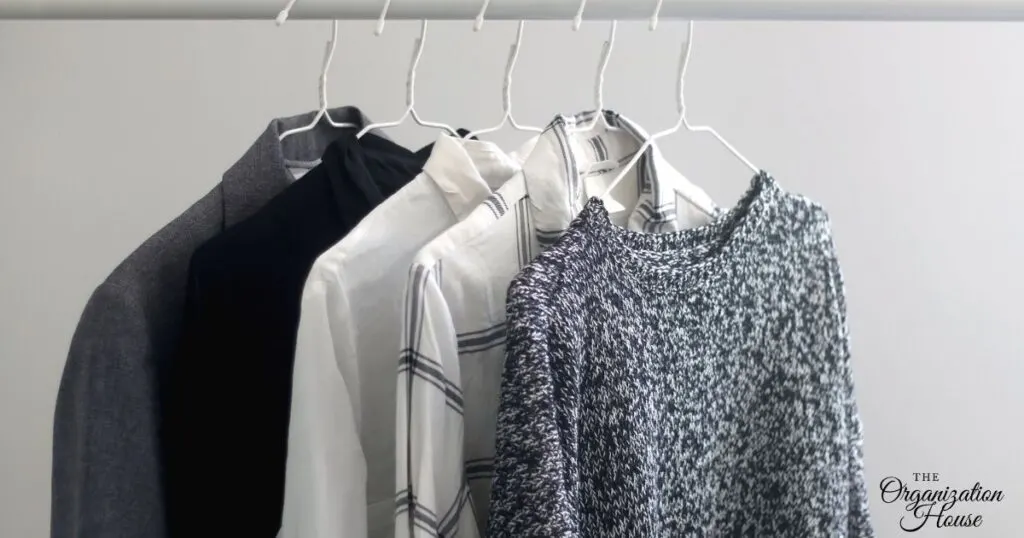 Creating a Capsule Wardrobe
Empty the Closet
To start, you will want to take everything out of your closet so it's completely empty. This will make it easier to put together your capsule wardrobe. Feel free to give the closet a good wipe down and vacuum while it's cleared out. Now, you'll be able to create your capsule wardrobe and store it in a clean space.
Choose a Base Color
First, we begin putting together our capsule wardrobe by choosing a base color. Either black or navy work best as a base. Both of these colors are timeless, easy to coordinate, and can be dressed up or dressed down, depending on the look you're going for. If neither black nor navy works for you, brown is another base color option to consider. Decide on a few bottoms and few tops to keep that are in your base color.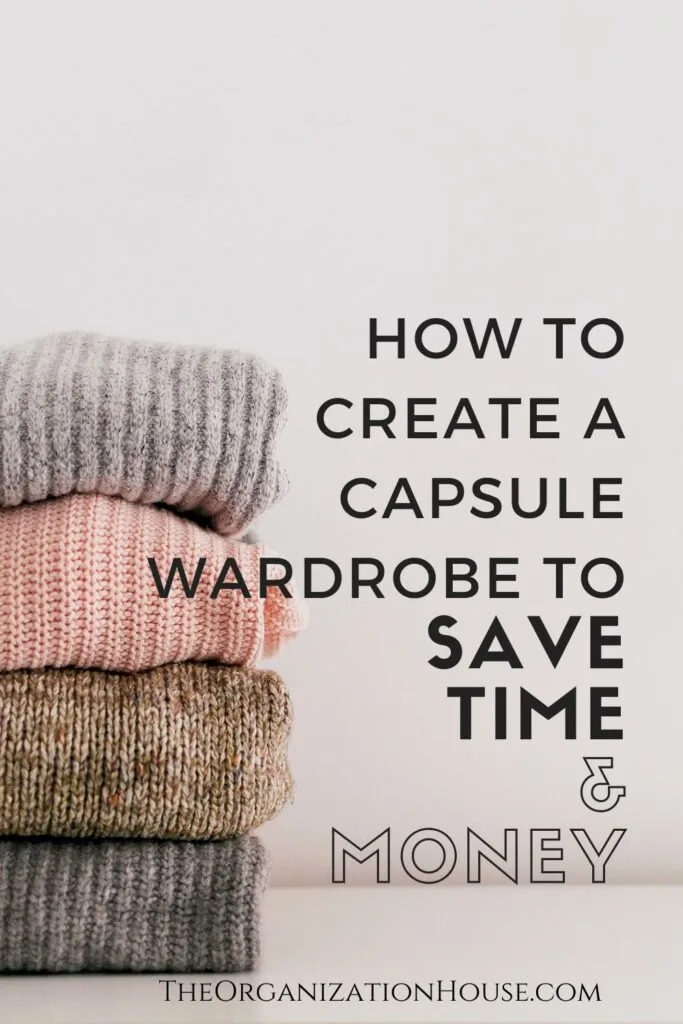 Select Neutral Colored Basics
After picking your base color, you will want to choose a few core essentials in solid neutral colors. Clothing essentials are items such as a pair of jeans, a button down shirt, a skirt, a tee, and a sweater. These pieces are classic and will never go out of style. Colors like tan, beige, white, ivory, and gray all go great with your base color and with each other. Start by picking one or two neutral colored garments in each style for you to keep in your capsule wardrobe.
Pick an Accent Color
Now that you have your base color and a few neutral essentials, you can decide if you would like to include an accent color into your wardrobe. This is totally optional. If you are going for more of a minimalist capsule wardrobe, keep all your pieces neutral. If you like the idea of an accent color, go for it! Your accent color can be your favorite color, or perhaps a hue that brings out your eyes, or even a color that just makes you feel good! Select two to five different pieces in your accent color.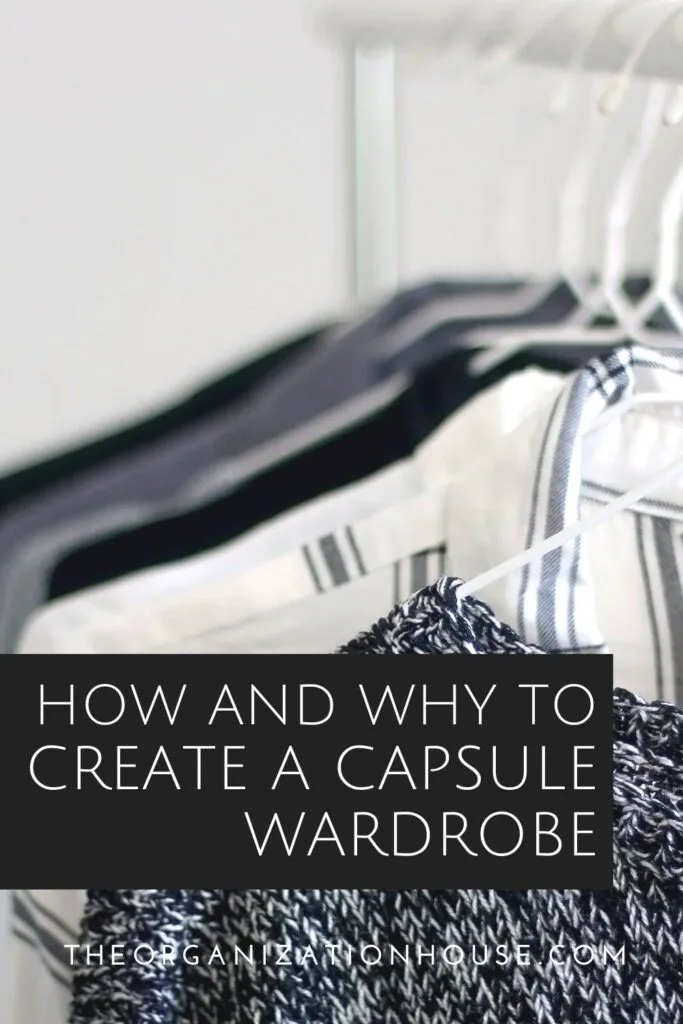 Add Patterns and Layers
Next, choose a couple of garments for your capsule wardrobe that have a pattern. Patterns such as a pretty floral design, fun polka dots, or maybe a classic plaid or striped design are all good choices. These pieces are wonderful when used as layering items like a camisole, cardigan, or jacket. Two to five patterned pieces will give you more than enough outfit options.
Decide on Shoes and Accessories
Complete your capsule wardrobe with a few pairs of shoes. Choose your favorite styles of shoes in your base color or in a neutral color. This will ensure you'll have footwear to go with any outfit you put together. Finally, including some accessories like a base color bag, accent color scarf, or bold statement jewelry can tie everything together.
You Might Also Like: How to Organize Your Shoes
Maintaining Your Capsule Wardrobe
Now that your wardrobe is complete, you'll just have to maintain it. Replace pieces that begin to look worn or that don't fit right anymore. When the seasons change, switch out a few layering items and accessories, but keep the core essentials.
Put Together a Capsule Wardrobe
The key to a capsule wardrobe is to make sure you have a set number of pieces that all coordinate together. By choosing your base color in a few core items, adding some neutral basic essentials, and tying it all together with an accessory or two, your wardrobe will have you set and ready to go in no time! Trust us, you'll be wishing you did this sooner!
You May Also Like…