Find the best vacuum cleaner for your needs by learning how to choose a vacuum!
Let's face it, looking for the perfect vacuum to help you keep your house clean can be a bit daunting. With so many different brands, options, features, and accessories, it's no wonder that shopping for a vacuum is not high on the list of favorite things to do!
Well, it has become our mission to try and make this process a little easier for you. Hopefully, we can help your vacuum search go a bit smoother with some useful tips.
Take a look at some of these ideas on how you can choose the best vacuum cleaner for you and your home!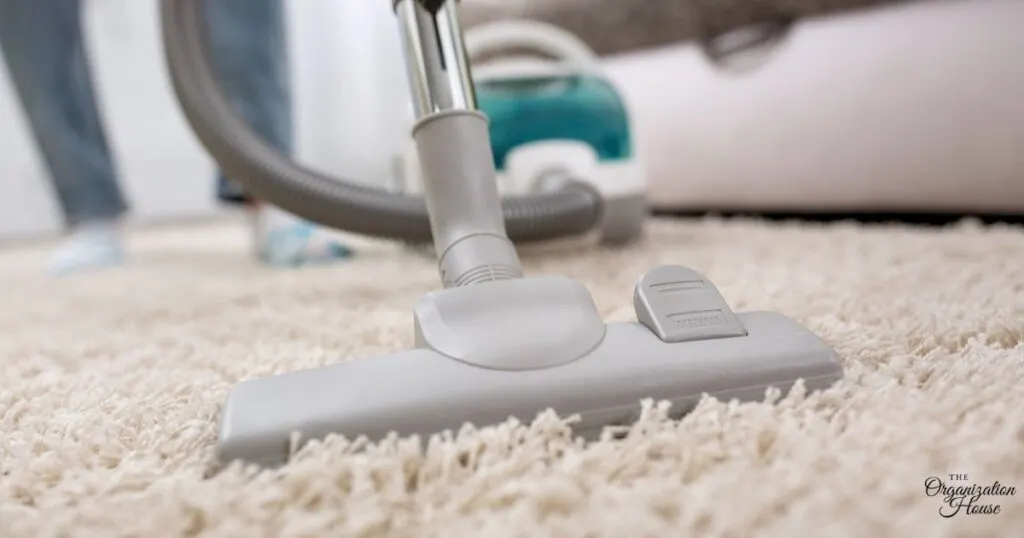 Choosing a Vacuum Cleaner
Pick a Type
To begin, it's a good idea to pick a type of vacuum that is best for the type of cleaning you do. Upright vacuums with bags work great on carpets and rugs.
A canister vacuum may be for you if you have a lot of stairs or hard floors to clean.
These two types of vacuums are what you would want for cleaning the whole house.
On the other hand, if you are in search of a vacuum for lighter tasks such as picking up crumbs or a quick touch-up of a small area, you may want to consider a stick vacuum or a handheld.
Look at the Features
Once you've decided on the type of vacuum that you are looking for, you'll want to take a look at the features. Features such as height adjustment, brush attributes, and suction controls are some things to consider.
Height adjustments allow you to change the height from a high pile carpet to a bare floor. It can be automatic or changed manually.
Brush attributes concern how the vacuum brush will spin for cleaning: motorized (best for a deep clean) or suction propelled.
If you are cleaning items like delicate fabrics or draperies, you may want a vacuum that offers a suction control feature.
Another thing to think about is the cord. Would you rather go cord or cordless? Long cord or short cord? Automatic rewind cord or manual?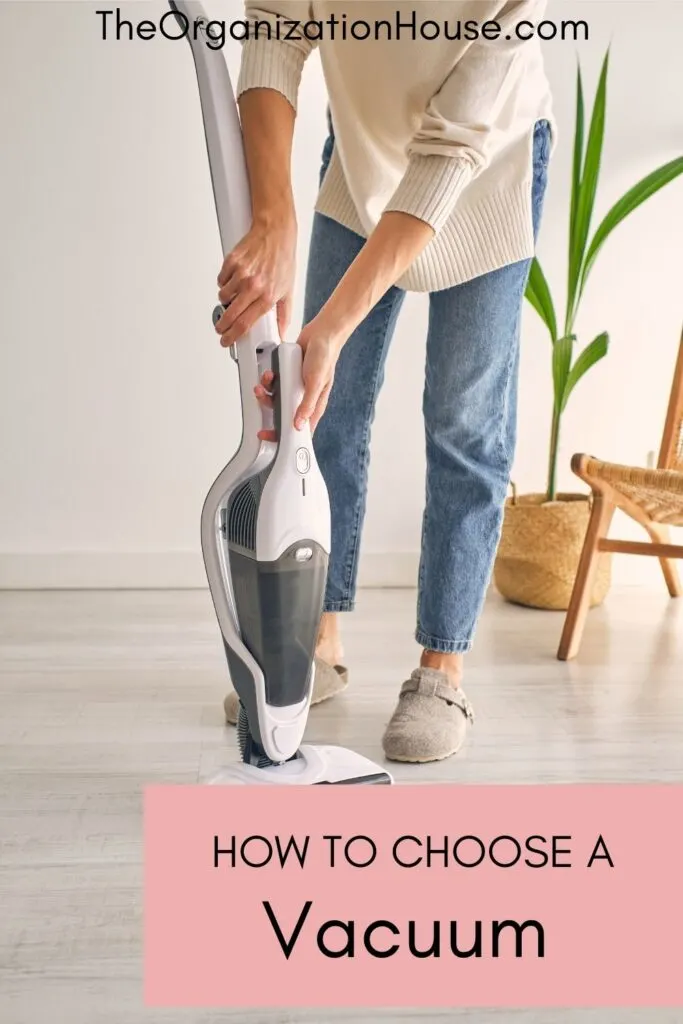 Choose Bag or No Bag
Bagless design vacuums have become increasingly popular, and while you may save on buying vacuum bags, the filters on the bagless models still need cleaning or replacing, which does cost money.
Another thing to consider is the disposal. Bags can simply be removed and tossed, while bagless canisters need to be dumped and cleaned.
Check Out the Accessories
Most vacuums come with standard accessories, such as a crevice tool and a small upholstery brush. There are also other attachments that you may want to consider having.
Accessories like pet brushes, extendable wands, ceiling fan tools, and more are available for extra cleaning options.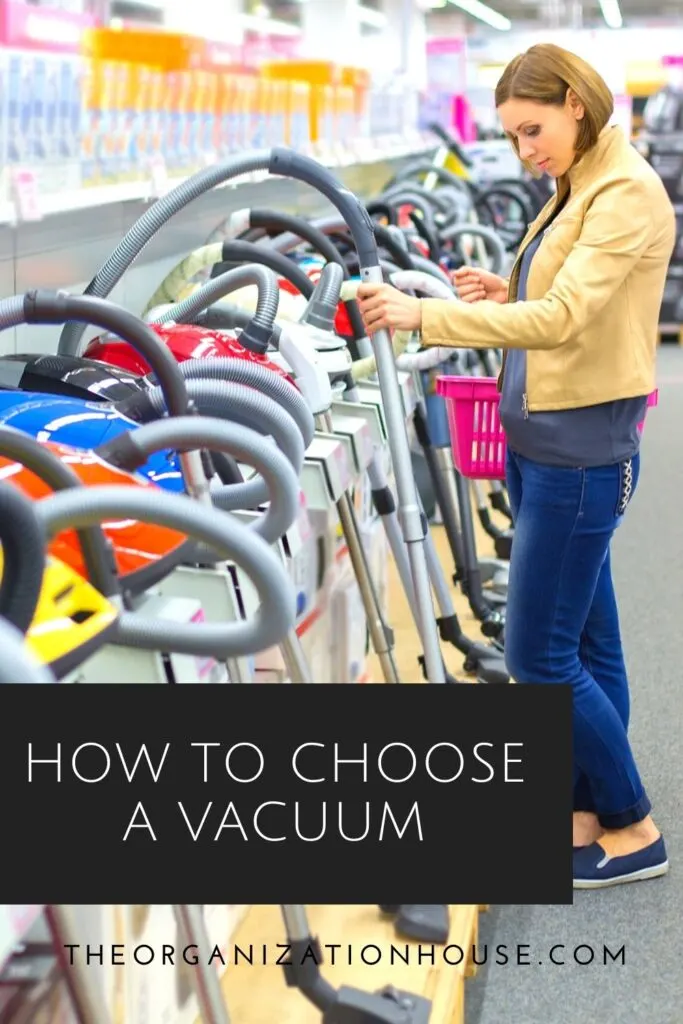 Take It for A Test Run
So, you've done your research and now you think you have found the perfect vacuum. Head to the store and take that vacuum cleaner that you've been checking out for a test run.
Push it, pull it, turn it, spin it, and lift it. How does it feel? Does it move like you want it to? How is the weight?
Take a look at all of the features and attachments and see if this vacuum is really the one for you.
Our Favorite Vacuums
This article contains affiliate links to products that will help you get organized.
How To Buy a Vacuum Cleaner
There are many options available when it comes to picking the best vacuum. The most important quality is going to be how well it cleans.
With all the extra features, tools, and attachments available, you will want to make sure that the vacuum you choose fits you, your home, and your cleaning needs. Good luck!
You May Also Like…