Having shoe storage struggles? Don't worry! Learn how to organize shoes in a small closet and still be able to find everything you need!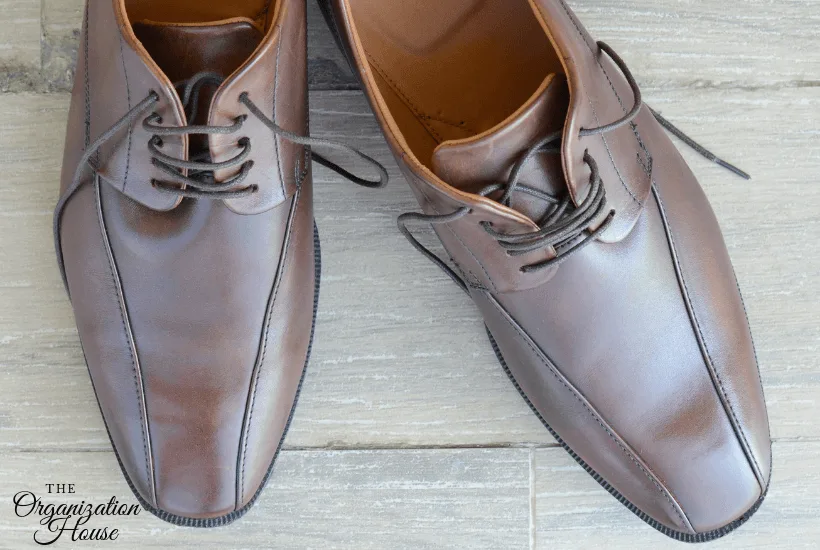 Small Closet Woes
Not having a big enough closet can be tricky! When we bought our second home, there were literally three closets in the entire house – and none in the master bedroom!
We eventually bought great standing armoire, but they were still small, and organizing shoes was a challenge.
If you are struggling with how to organize shoes in a small closet too, these tips might help you get the shoe clutter under control.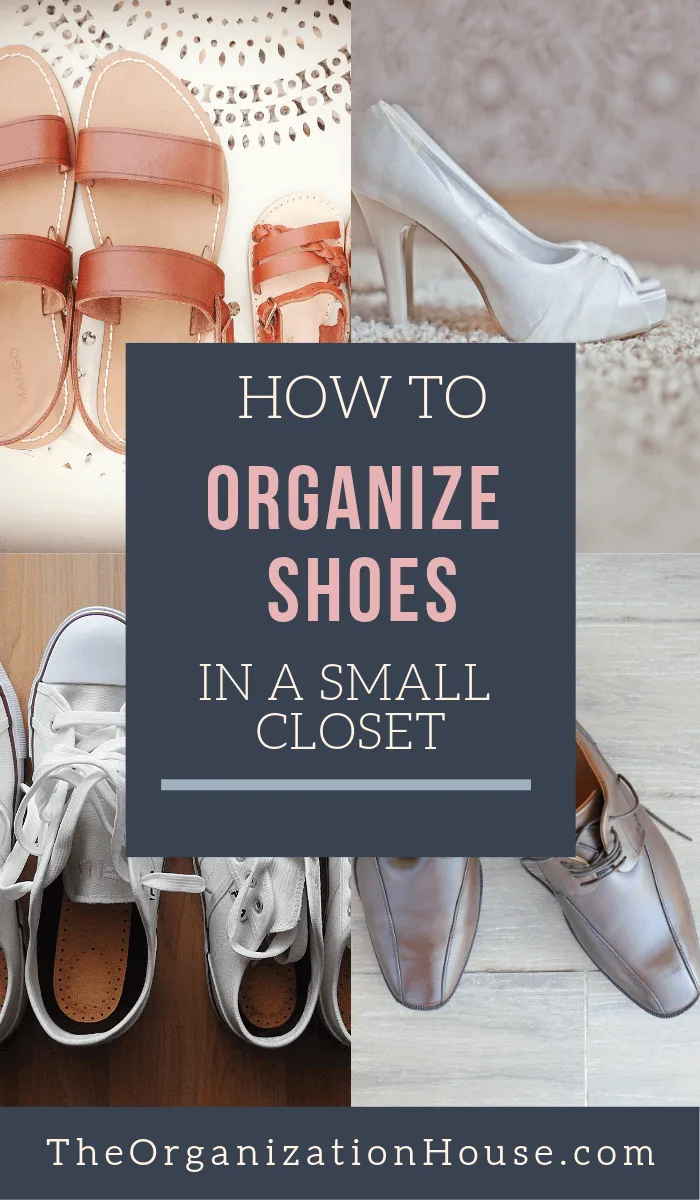 This article contains affiliate links to help you with organizing!
How to Organize Shoes in a Small Closet
It's stressful having a small closet and nowhere to store everything you have. When it comes to storing shoes, it can be especially hard to organize them with no closet space. But don't worry! Here's how to organize shoes with no closet space:
Hang a Shoe Holder Over the Door
When you need space to store your shoes, the first place to use is the area that isn't already being used. That's a tongue twister, isn't it?!
When it comes to small closets, those unused spaces can be hard to find. The trick? Think up!
Get a hanging shoe holder and hang it over the door. It will provide space for some of your shoes in an area that wasn't already being used.
Create Extra Shelves
Many people store their shoes on the closet floor. But the floor only has so much space, and in a small closet, that space is tiny!
Create additional shelves on the bottom of the closet. Even without having carpentry skills, you can create a shelf.
The easiest and most inexpensive way is to use L brackets. Simply screw the brackets into the wall (make sure it's into a stud) and then place a board on top.
If you don't have L brackets or don't want to screw it in, use Command hooks to hold the board in place. You can create as many shelves as needed, or you have space for.
Boxes on the Wall
Utilize the space on the wall as part of your closet shoe organizer ideas too. Use wooden crates or boxes screwed into the wall to store the shoes and free up space.
Often this space goes unused but can be a lifesaver for closet organization.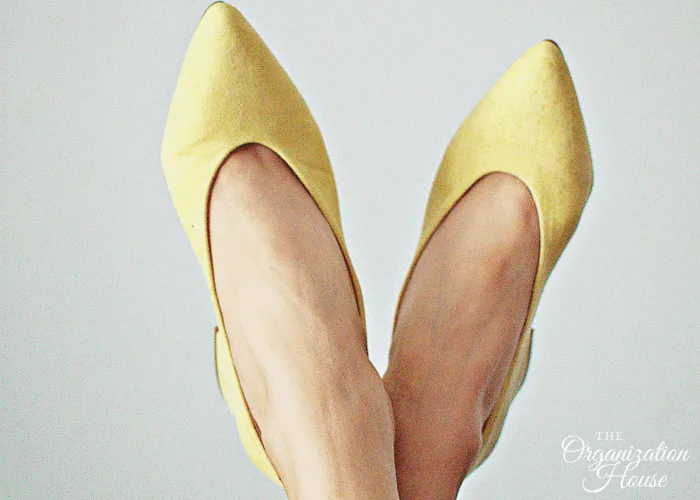 Hang Shoes from the Hanging Bar
There are many styles of hanging racks that hold shoes. Since these hanging racks are vertical they take up less space. This means you can hang more shoes in a smaller space – hallelujah!
Use Large Storage Boxes
Shoe boxes can take up a ton of space, but larger boxes or plastic tubs are a great way to keep your shoes contained. The containers can be placed on the floor or, if space allows, on the shelves above.
Keep track of everything by using a Shoe Tracker. The printable shoe tracker is now available in our FREE Resource Library. Click the button below to sign up!

Still have zero room in your closet? Try sliding the large boxes of shoes under your bed.
Learning How to Organize Shoes in a Small Closet Makes a Difference!
When you are struggling with how to organize shoes in a small closet, try the simple tips above to get more into the limited space you have. Once you start to utilize space that was wasted before, you will see that even a small closet can fit more than you think.