Want to have a family reunion? Here's how to organize a family reunion that everyone will remember forever!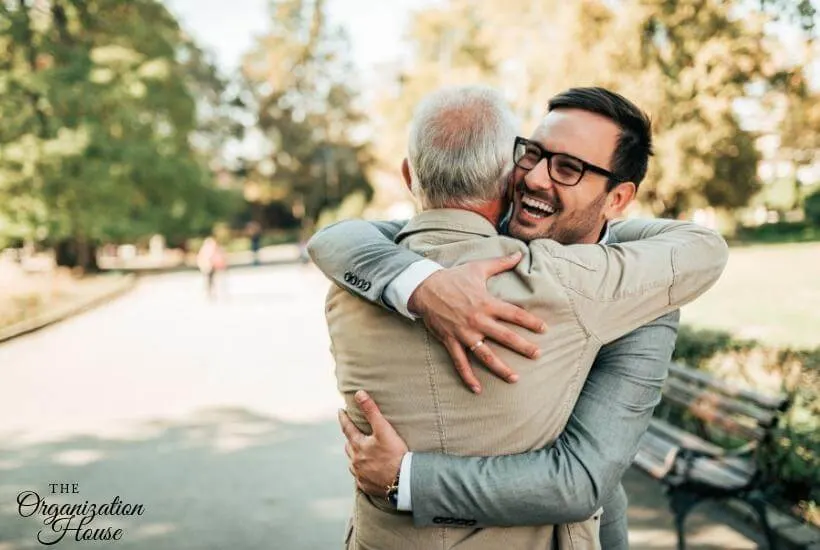 Many people love the idea of a family reunion but are not sure how to start preparing for or organizing one. While the process can be intimidating, it is absolutely possible to organize a family reunion that is not only successful in terms of logistics but tons of fun.
Use these ideas to organize a successful family reunion that's memorable for years to come!
Print Out a Free Family Reunion To-Do List! Click here!
How to Organize a Family Reunion
Decide on the Date
The first thing to do when you are organizing a family reunion is to decide when you want to have the reunion. You're going to have to get tough with this one because if you wait to find out when everyone is available, you will never be able to pick a date.
Try to give as much notice as possible for the date, but don't be dependent on everyone else's schedule. Advanced planning and date setting will make it easier for everyone to attend.
Once you have picked a date, you can start planning!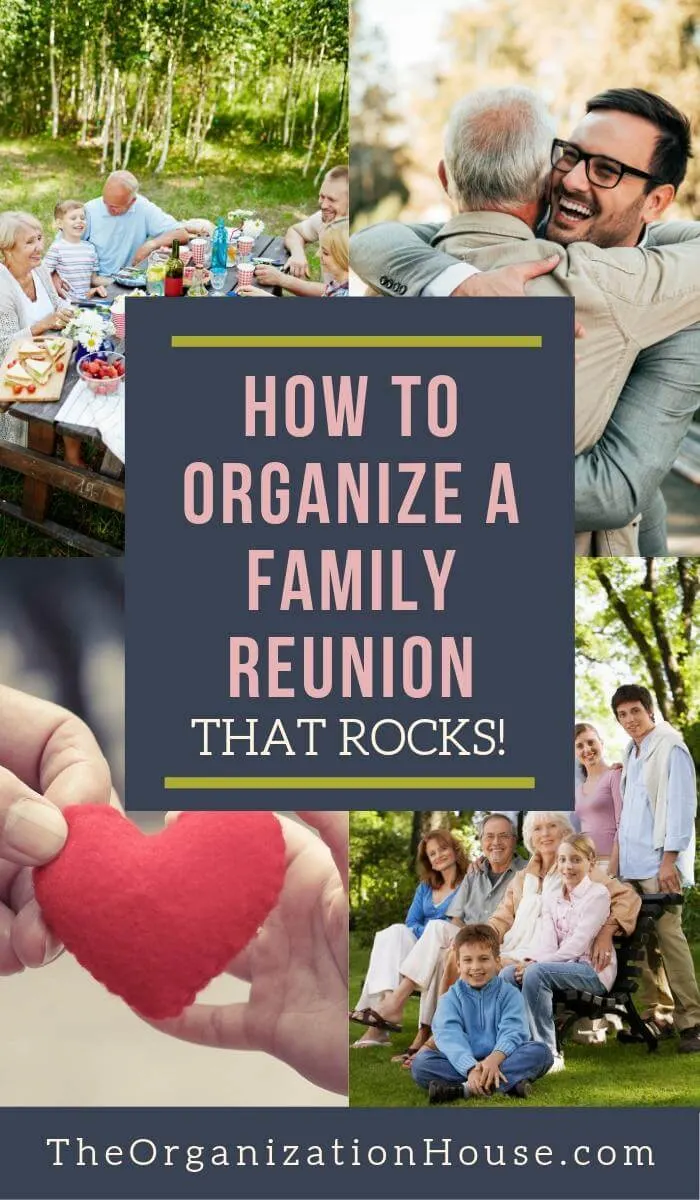 This article contains affiliate links to products that may help you!
Decide How Long the Family Reunion Will Last
Will the family reunion last for a few hours or a few days? There's a big difference between the two, and this will ultimately impact the rest of your planning.
If there will be a lot of people coming in from out of state, it might be best to have the reunion over a weekend. The extended time makes the trip worth it and the cost justifiable.
If everyone is local, a long day of family reunion activities might be best. Use your discretion and plan accordingly.
Decide Who to Invite to the Family Reunion
"Family reunion" is a broad term. Decide who will be invited to the reunion. Be prepared – this is harder than you think!
Is it all the first cousins, second cousins, or just everyone in the family?
Once you have decided, it makes it easier to start the invitations and the rest of the planning.
Print Out a Free Family Reunion To-Do List! Click here!
How to Invite Others to a Family Reunion
There are several ways to invite people to the reunion. You can send out invites to each person or bring in help with one person from each nuclear family.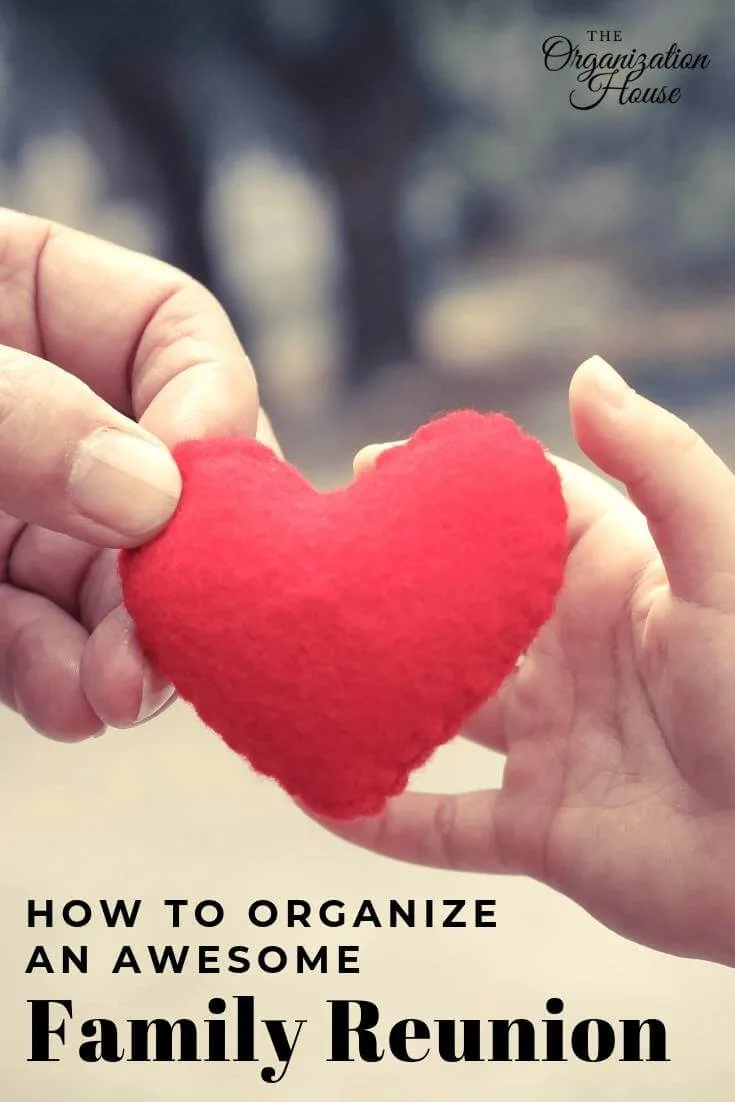 If you choose to use one person per smaller family, give that person all the information for that family. Have them be in control of giving out information and getting the RSVPs as well.
You can also use digital options like having a private Facebook family reunion group or sending out evites. Just make sure you have valid contact information for everyone!
Family Reunion Location Logistics
I think one of the hardest things to plan is where the family reunion should take place. Outdoor venues are great for large families, but what happens if the weather takes a turn for the worse? Indoor spaces are nice, but is there enough room for everyone to move around and still feel comfortable?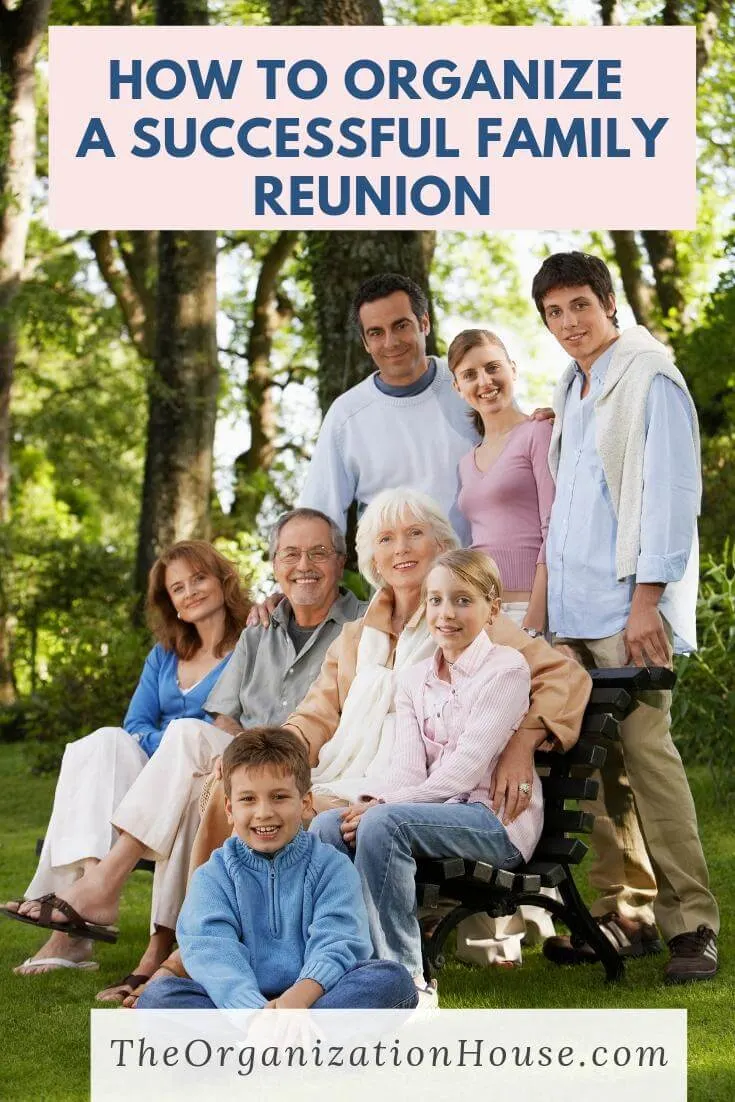 In addition to the actual physical space, deciding on the town/city can also be tricky. If most of the family members are in one location, it makes sense to have a family reunion in that city. However, maybe the nostalgia of having the family reunion in the "hometown" is more appealing instead.
Print Out a Free Family Reunion To-Do List! Click here!
Take the time to really consider travel times, airport access, weather, the amount of space needed, and accessibility to supplies before quickly picking a location for the family reunion.
Family Reunion Food
Oh, the fun of food! Can you tell this is my least favorite aspect of family reunion planning? I'm not anti-food, but when there are so many different people attending with a myriad of dietary restrictions and preferences, it can be challenging!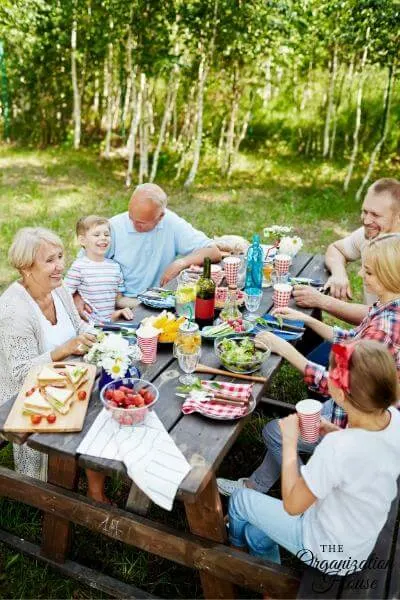 Decide whether one person or a few are supplying all the food – or will it be a potluck where everyone brings a dish?
If people are coming in from out of town and everyone is bringing something, have the out of towners bring things that are easy to transport or can be bought once they arrive. Think paper plates, pre-cut fruit, etc.
Print Out a Free Family Reunion To-Do List! Click here!
Another option is to have each person or smaller family send in a set amount of money toward purchasing the food for the reunion.
Take into consideration the overall financial means of each smaller family and the location of the reunion before deciding on the best option.
The Day of the Reunion
Designate someone to man a check-in station. This will help people know where they should put the food that they brought and what to do after they arrive.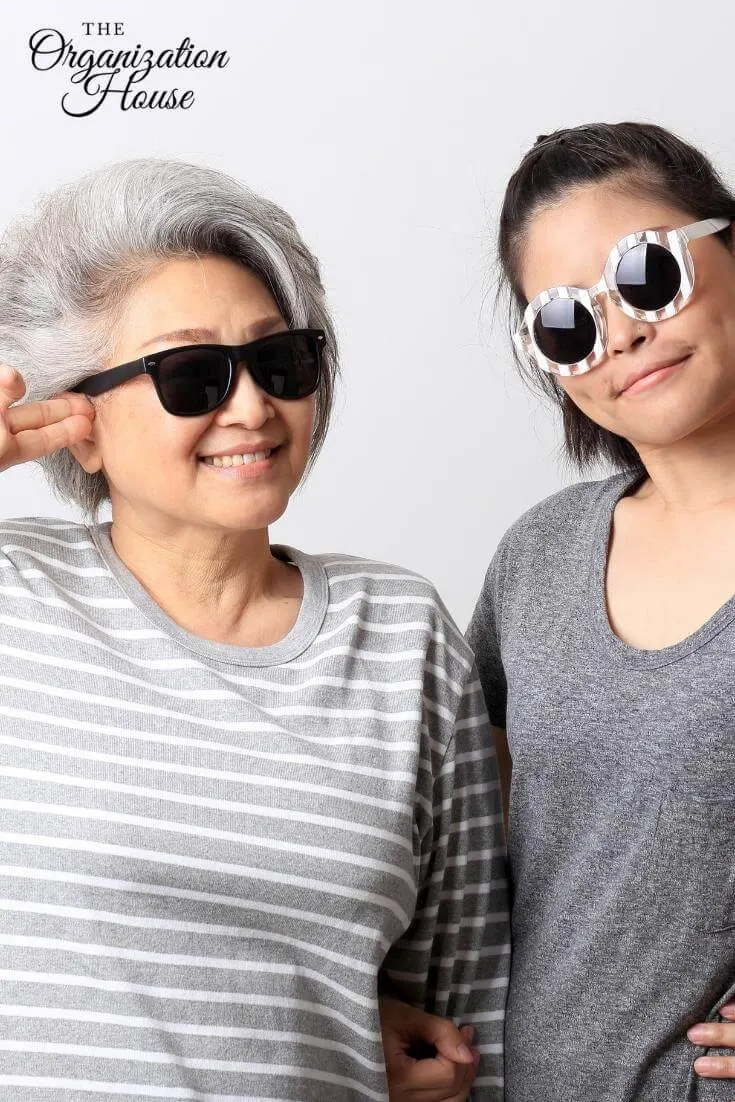 Using a check-in station will help keep everything organized. If certain people are supposed to bring specific things, keep a list and check things off as they arrive. This will let you know early on what is missing and what needs to be quickly acquired.
Don't forget to have name tags at the check-in station as well! While most people will know one another, there are always those out of town family members that need to be reintroduced. A simple nametag will do wonders!
The Key to a Successful Family Reunion? Staying Organized
If you want to organize a successful family reunion, each step of the reunion should be tracked and written down. Start by writing all the to do's in one spot. This way, after you finish a task, simply cross it off. Nothing gets forgotten this way.
Print Out a Free Family Reunion To-Do List! Click here!
Remember, the whole point of the family reunion is to have fun and reconnect with relatives that you may not see very often. Relax, enjoy, and know that if something doesn't quite go to plan, no one will know anyway!