Tidy up your loo with these thirteen bathroom cleaning hacks!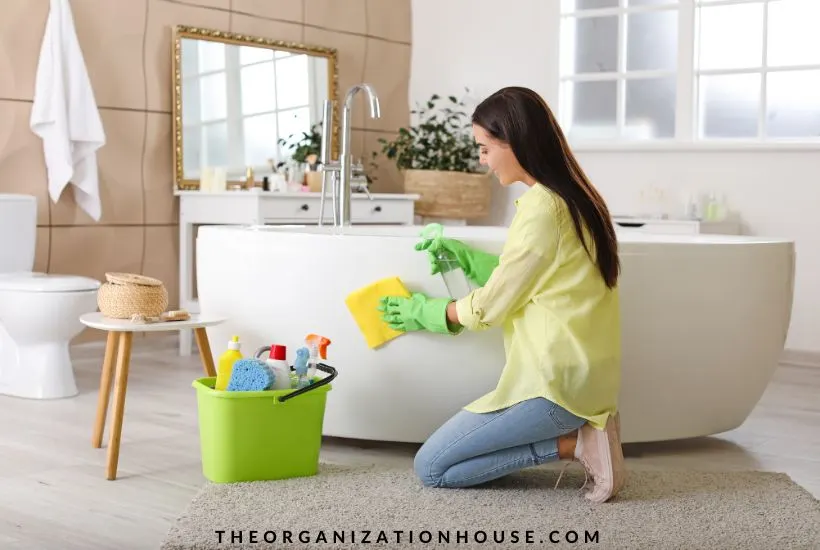 Keeping a sparkly restroom doesn't have to be hard. We have found thirteen bathroom cleaning hacks that may just lighten your load. These tricks of the trade will have your loo squeaky clean in no time.
Breeze through your bathroom cleaning with some of these helpful shortcuts!
13 of the Best Bathroom Cleaning Hacks
Cooking Spray
The oil in nonstick cooking spray makes for an amazing cleaner. Spray it in the tub or on shower tiles to break down and remove lime deposits and soap scum. While this is definitely a handy hack, be sure to rinse thoroughly with hot water to prevent a dangerous slip and fall. A spritz of cooking spray will also shine up fixtures real fast, quiet down squeaky door hinges, and clear up your glass shower.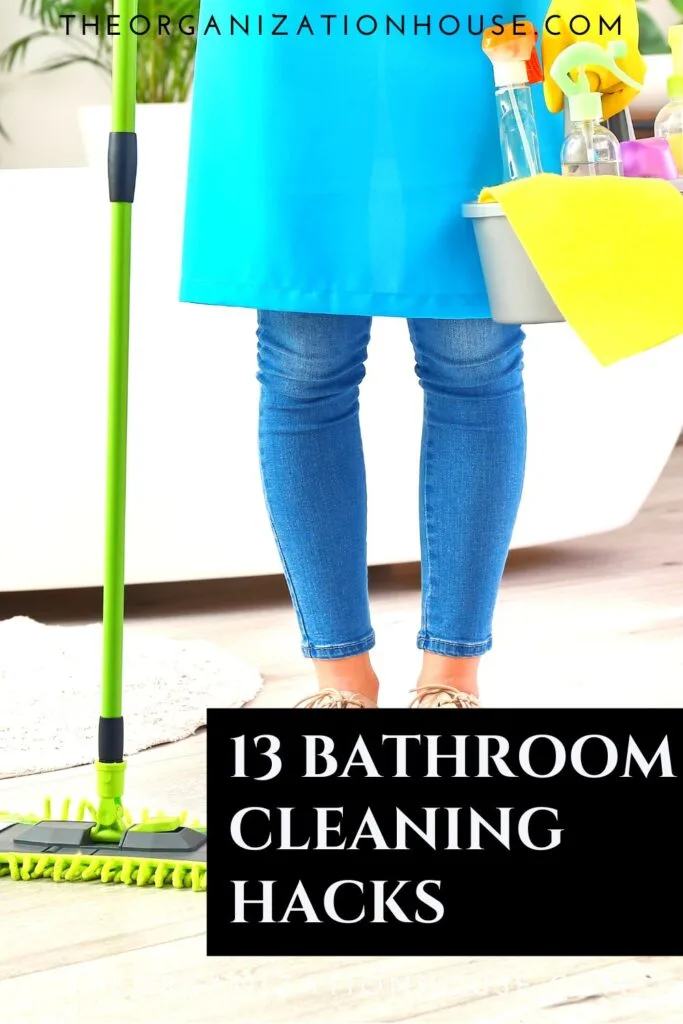 Aspirin
Aspirin can make a super effective cleaner when you are out of the real deal. Simply crush up two aspirin, drop them in water, and the salicylic acid in the pills will be ready for action. Use it like you would any other cleaning agent to get your sink and shower squeaky clean.
Vinegar
White vinegar can bring your faucets and shower heads back to full force. All you have to do is fill a baggie with diluted vinegar, secure it around your faucet or shower head, and leave it to soak overnight. The magical power of vinegar will break down and remove grime, leaving you with powerful sparkling fixtures.
Magic Erasers
Get a deep clean with melamine foam magic erasers. The abrasive, yet gentle material, will help you scrub away soap scum in the tub, clean up tile grout, and shine shower walls with ease.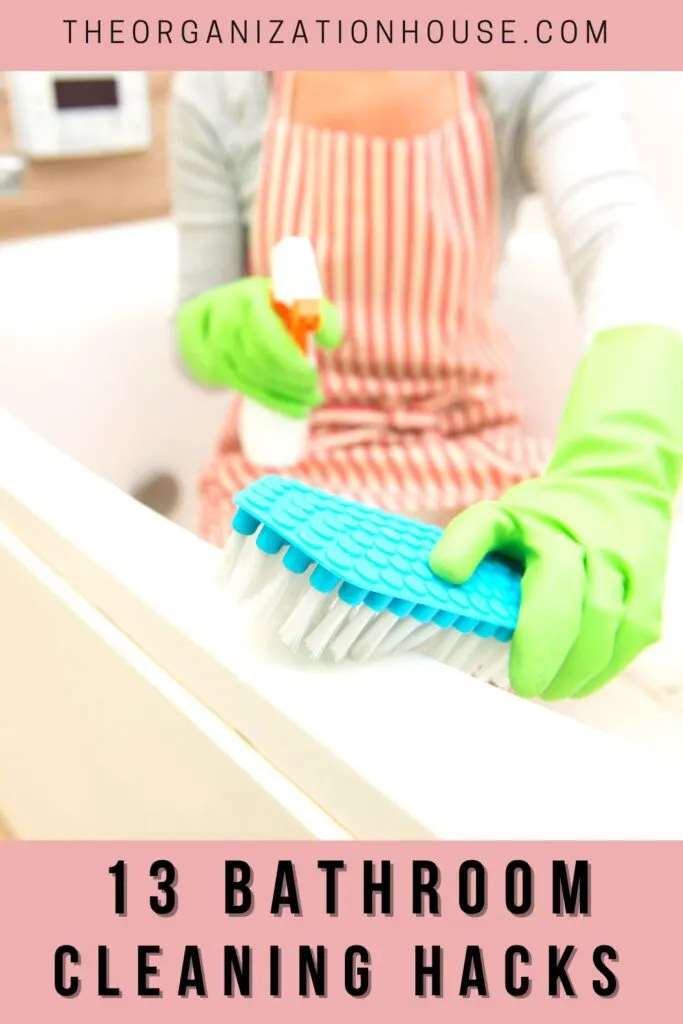 Baking Soda
Baking soda will keep your toilet sparkly bright. Not only will it absorb nasty odors, but a little sprinkle of this slightly abrasive compound can keep your commode in good shape between deep cleans.
Shaving Cream
Shaving cream will not only help to shine up your chrome and stainless steel fixtures and fittings, but it can also prevent your bathroom mirrors from fogging up. Keep your mirrors fog free by coating them with a thin layer of shaving cream and then remove with a wipe. The glycerin in the shaving cream will leave a clear protective film on the surface to keep steam from clouding up your mirrors and glass. This trick can also be used on shower doors, car windshields, and even your spectacles, too.
Toothpaste
Substitute your bathroom cleaner with toothpaste. Toothpaste can remove scuffs and stains from walls, soap scum from showers, and water marks from fixtures! It can also keep your mirrors fog free, just like shaving cream does! Remember, if you want to use toothpaste for a bit of cleaning help, stick with the white paste and not the gel varieties.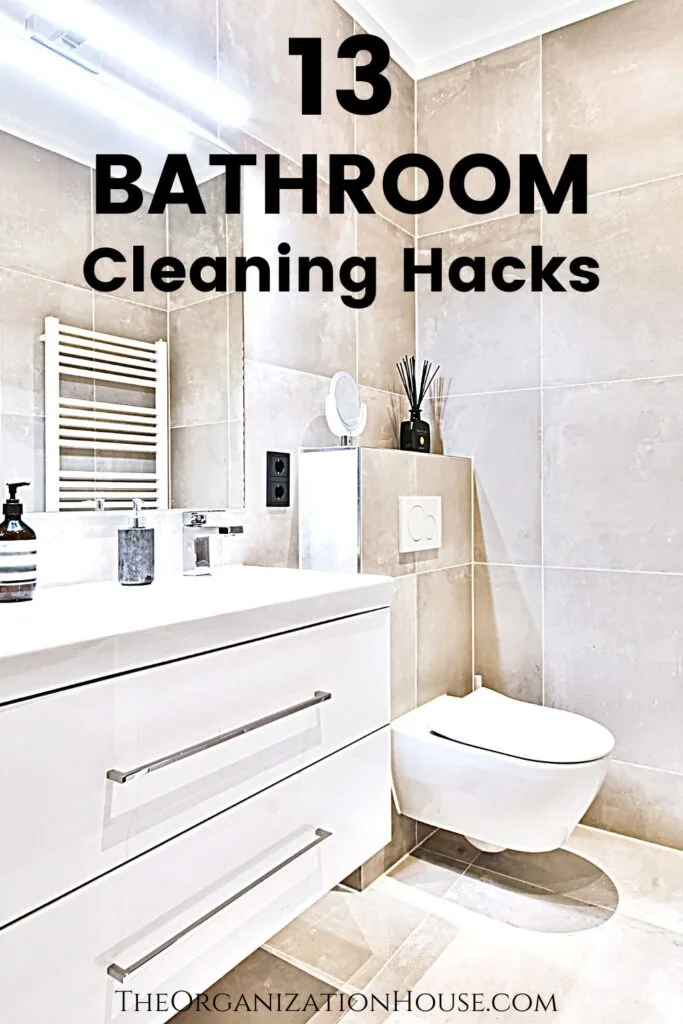 Rice
While it's not necessarily a helpful cleaner, rice is an all-natural odor absorber that is perfect for the loo. All you have to do is place rice in a jar, top with a breathable cloth, and place it somewhere in the bathroom. Keep the rice plain or feel free to add a few drops of an essential oil like lavender or peppermint for an extra fresh scent.
Dryer Sheets
Dryer sheets can be reused by cleaning the sink and shower with them. A damp dryer sheet will loosen and remove lime deposits from tile, tub and more! They also work wonders at removing dust from baseboards. Another fun thing that dryer sheets can do, is remove nail polish from countertops and rugs.
Peroxide
Peroxide is an environmentally safe cleaner for the bathroom. It can remove soap scum, mold, and mildew. Mix it with baking soda for a dual action cleaner. Try one part peroxide to two parts baking soda to create a miracle cleaning paste for the loo.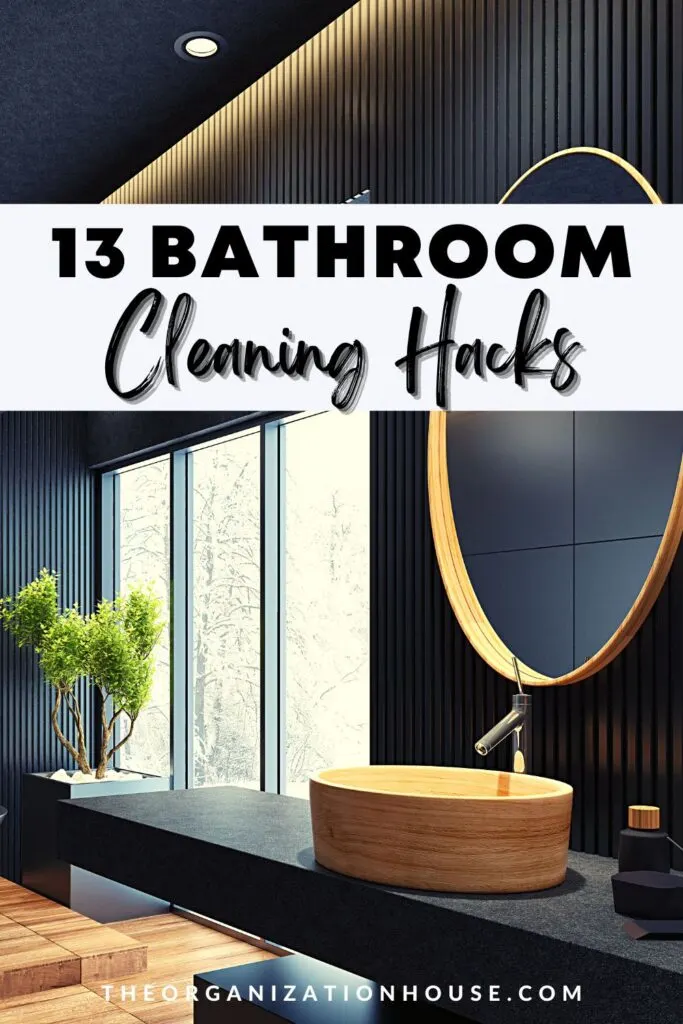 Coca-Cola
Dissolve toilet rings in an hour with a can of Coca-Cola. Pour a can of coke in the commode and let it sit to break down the stains. Give a little scrub with a toilet brush, flush, and see your toilet shine.
Toothbrush
Give your old toothbrush a new lease on life by turning it into a cleaning tool. With a little elbow grease, you can detail clean tight corners and small crevices around bathroom fixtures like nobody's business. All those nooks and crannies you couldn't get into before are now easily accessible with the help of an old toothbrush.
Lemon
Lemon will give your taps a nice shiny finish, and it smells great too. Cut a lemon in half and rub away water spots from all of your chrome fixtures for a quick clean.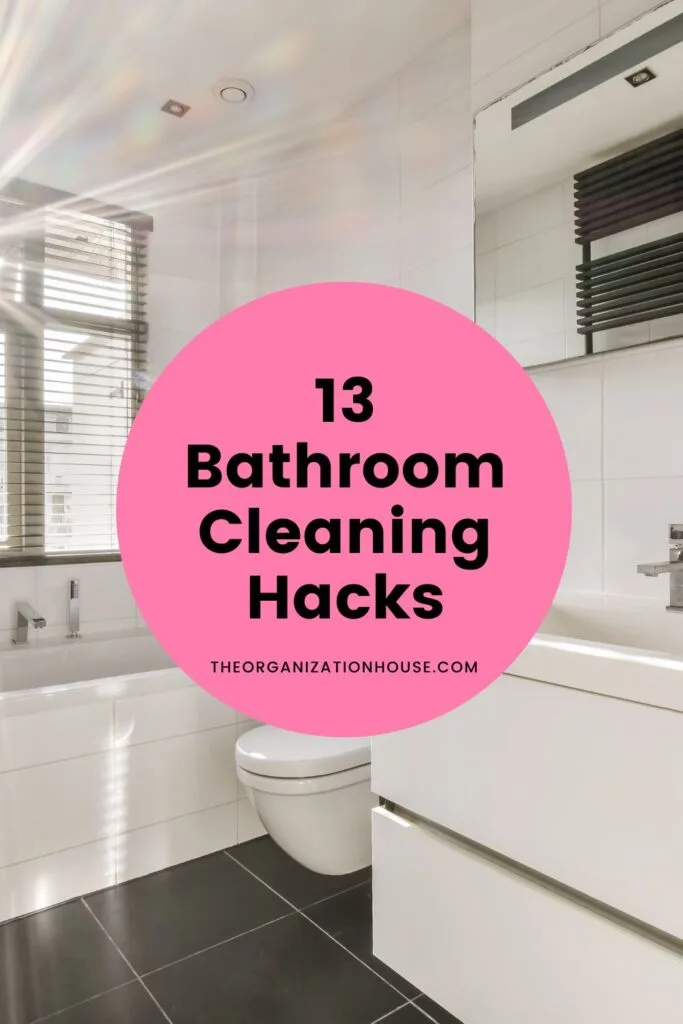 Helpful Cleaning Shortcuts for Your Bathroom
These thirteen helpful cleaning shortcuts for your bathroom will simply amaze you. Give them a try and let us know what you think!
You May Also Like…