Storing your shoes just got a whole lot easier with this list of the best shoe racks for homes.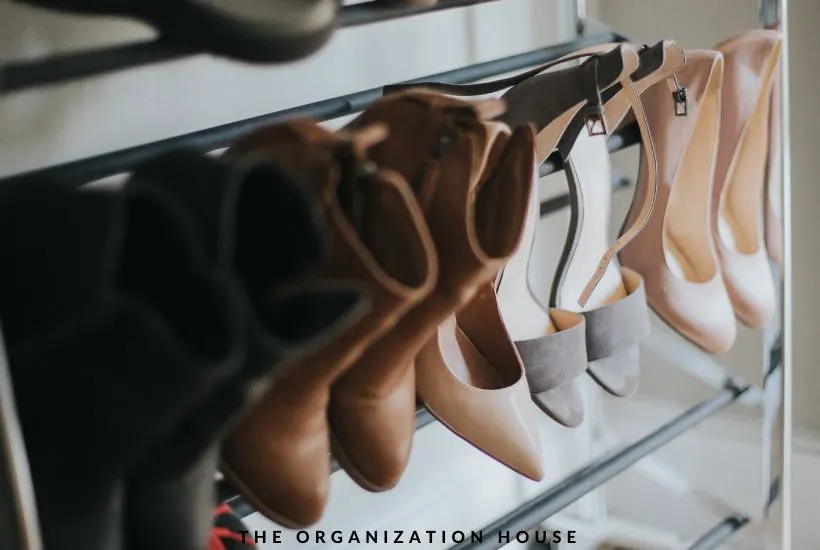 Take care of your shoe collection with the perfect shoe rack for your space. Whether you have a few basic pairs or an extensive assortment, proper shoe storage is a must. Keeping your shoes organized and in order will not only extend the life of your favorite footwear, but it will also keep your space clean and clutter-free.
If you're looking for a simple solution to store your pairs of shoes, stick around for some really great ideas. Below, we've put together a list of the best shoe racks around. From basic shoe racks to modern shoe mounts, there's a way to keep your shoes off the floor and in tip-top shape!
Check out these really great shoe storage ideas for your home!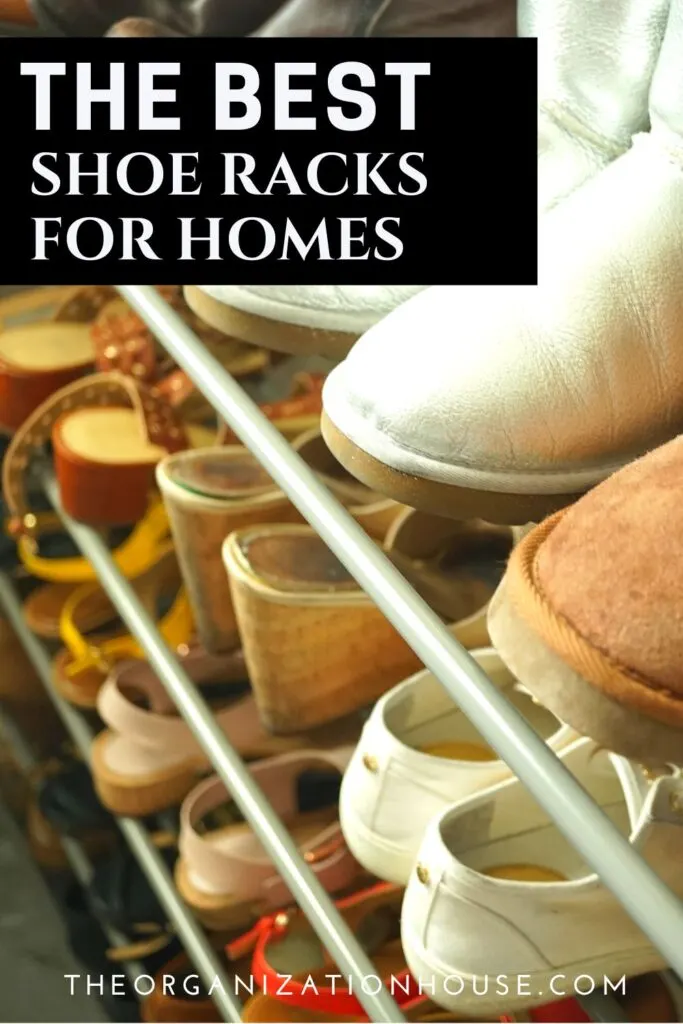 Ideas for Shoe Storage
Go Vertical
A vertical shoe rack is great for a house with tight quarters. Taking advantage of the unused space in a corner or closet is really easy when you consider a tall and thin shoe shelf. The narrow design of slim shoe storage is an ideal option to turn those paltry places into usable spaces.
Choose Cubes
Shoe cubes are a modular option for those of you who want to essentially build your own shoe rack. Portable and stackable, shoe cubes can be set up in a way that best fits your needs and your space. The moveable characteristic of shoe cubes allow you to simply make the most of any shoe storage.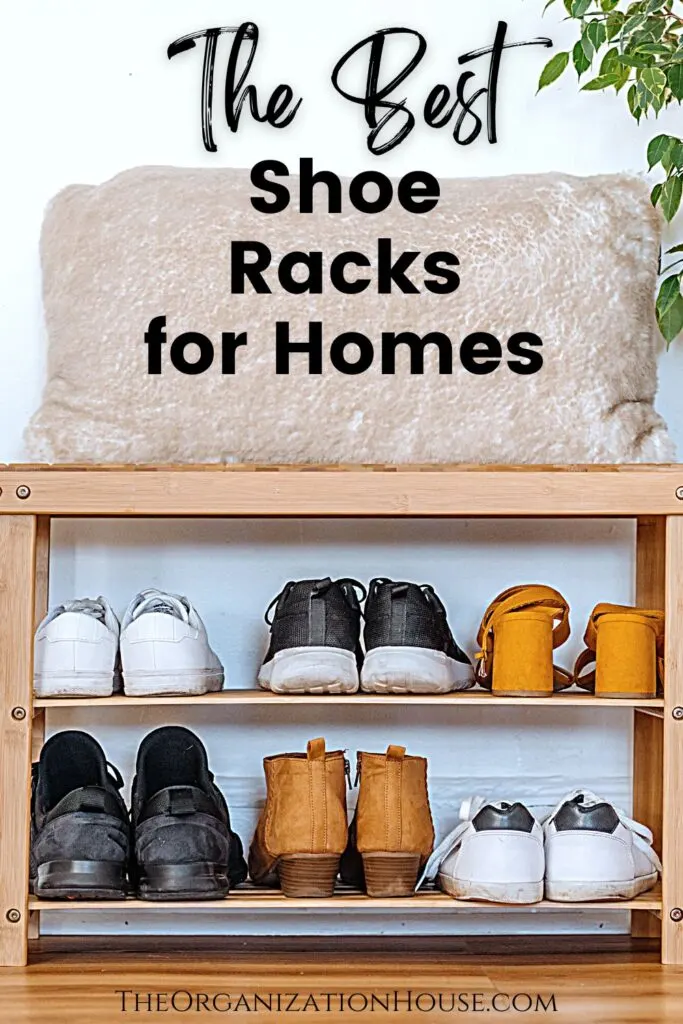 Book 'Em
Consider a bookcase style shoe rack for a classic look. The simple design and structure of a shoe bookcase is a sturdy way to keep your footwear at its finest. Place free standing bookcase shoe storage at an entryway, in a mudroom, or along the hall.
Outta Sight
Hide shoes away and outta sight with a shoe storage cabinet. Built with doors or drawers, a contemporary shoe cupboard will store your footwear so it's not visible but yet easily accessible. Shoe storage cabinets come in a wide variety of designs so finding one that fits in with your decor is super easy.
Take a Seat
Organize all of your pairs of shoes with a shoe rack bench. Working double duty, a shoe storage bench is a multifunctional piece. It keeps your shoes at their best and provides a place for you to sit while you put them on. Win, win.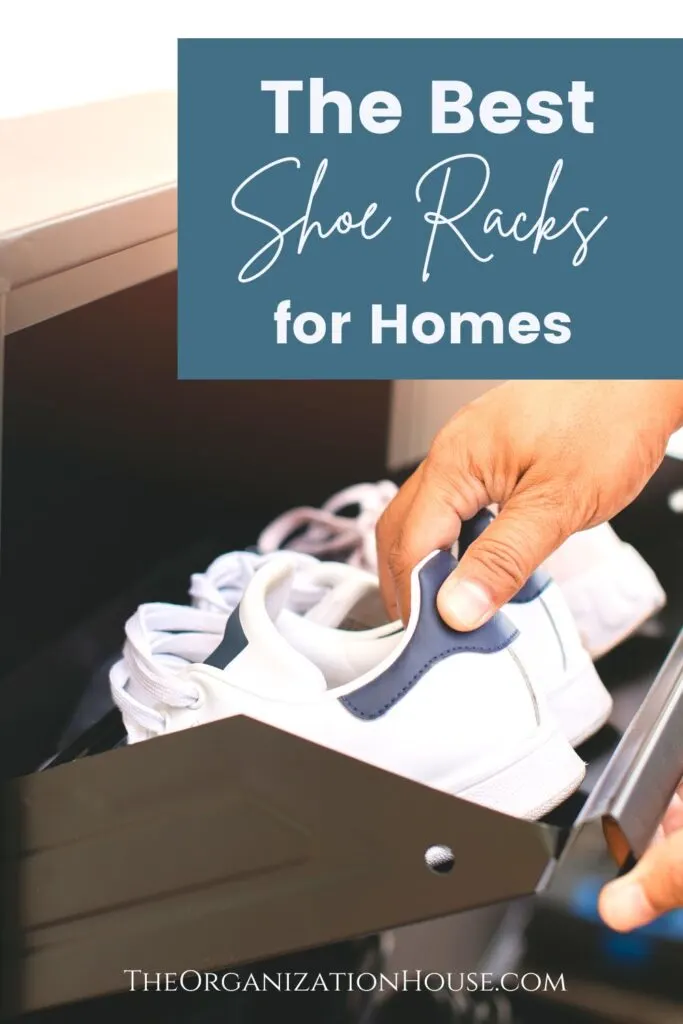 Mount Up
Shoe wall mounts do their best work in tiny places. These slim shoe racks attach to the wall giving you a way to store your shoes up and off the ground. Great for motorhomes, studio apartments, or even dorm rooms, a shoe mount is a creative storage solution for footwear.
Shoe Storage Racks
There is a wide variety of shoe storage racks out there. With this list of the best shoe racks for homes, finding one that will suit your needs and your space is easy peasy.
What shoe rack will you choose?
You May Also Like…