Stay on track with the best goal planners for you!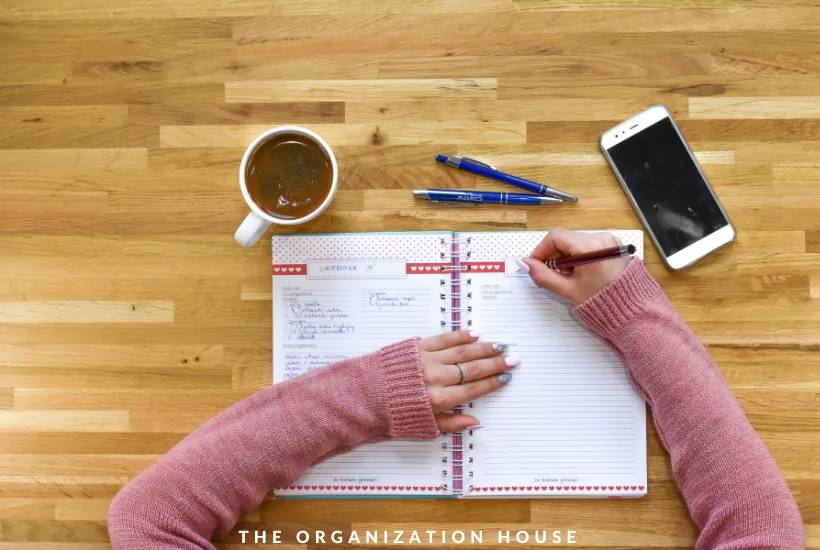 With the new year, comes new goals. While making them is the easy part, sticking to them can be a whole other story.
From day to day happenings to life's little surprises, it's no wonder that the path to completing future achievements can get a little bumpy.
Personal goals can be put off, cast aside, or completely forgotten.
Have some help staying focused on your new intentions with a really great goal planner.
What Makes a Good Goal Planner
There are many types of goal planners out there, but what really makes a great one?
When searching for the best goal organizer, you'll want to look for three main features.
The first quality of a good planner is that it is undated.
Undated planners allow you to start, take a break, or even stop when you want or need to.
This feature gives you the freedom to create a timeline that works best for you.
The second characteristic of a great planner is when they are designed scientifically.
Scientific-based planners essentially guide you in a way that boosts your overall productivity for accomplishing your goals.
Last but not least, planners that are minimal seem to be the most helpful.
A minimal planner provides an open space to organize your thoughts and ideas in a way that will keep you on track.
Join us as we take a look at some of the greatest goal planners available.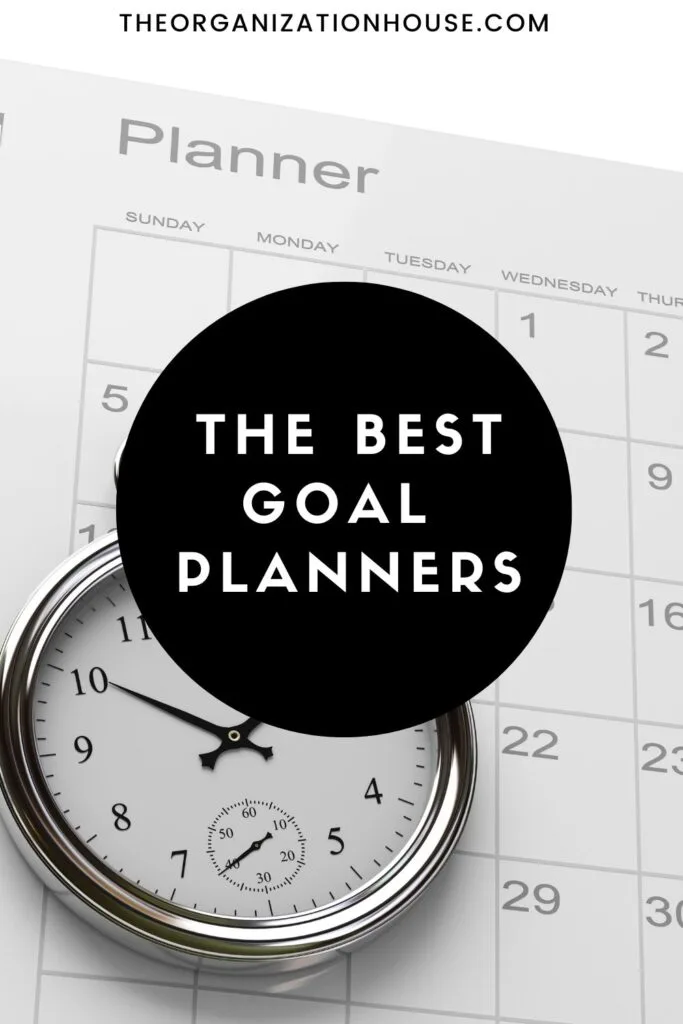 This article contains affiliate links to products that will help you get organized.
Goal Planners That Keep Your Focus
Stay on top of daily tasks and big dreams with this undated hourly planner and notebook.
Organize work, check off tasks, and make the most of each day with this handy and helpful goal planner.
This weekly planner will help you to schedule and achieve your goals every week.
Complete with to-do lists, vision boards, and habit trackers, this planner has all the extras to keep you on the up and up.
Set goals with ease as this planner features tips on goal tracking and steps to increase productiveness.
Ideal for those who tend to procrastinate or have trouble getting organized, the structure of this planner makes it easy to focus on your goals.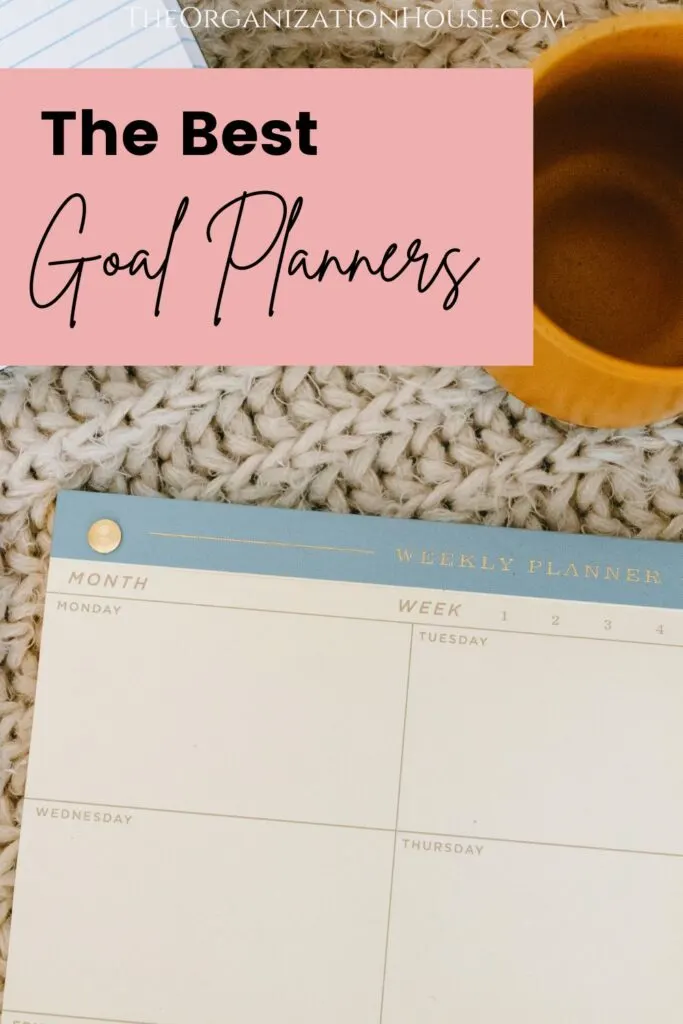 Track short-term goals week by week with this planner.
The 13-week structure, undated design, and inspirational quotes throughout this agenda book make every day count.
Reach your target marks with this quarterly agenda book by keeping your priorities in plain sight.
Written prompts throughout the planner direct your efforts to what really matters when it comes to achieving your goals.
Become the best possible you with this deluxe goal planner.
Full of a variety of tools to be successful, you can transform your life over the next year with this motivational combination planner, journal, and organizer.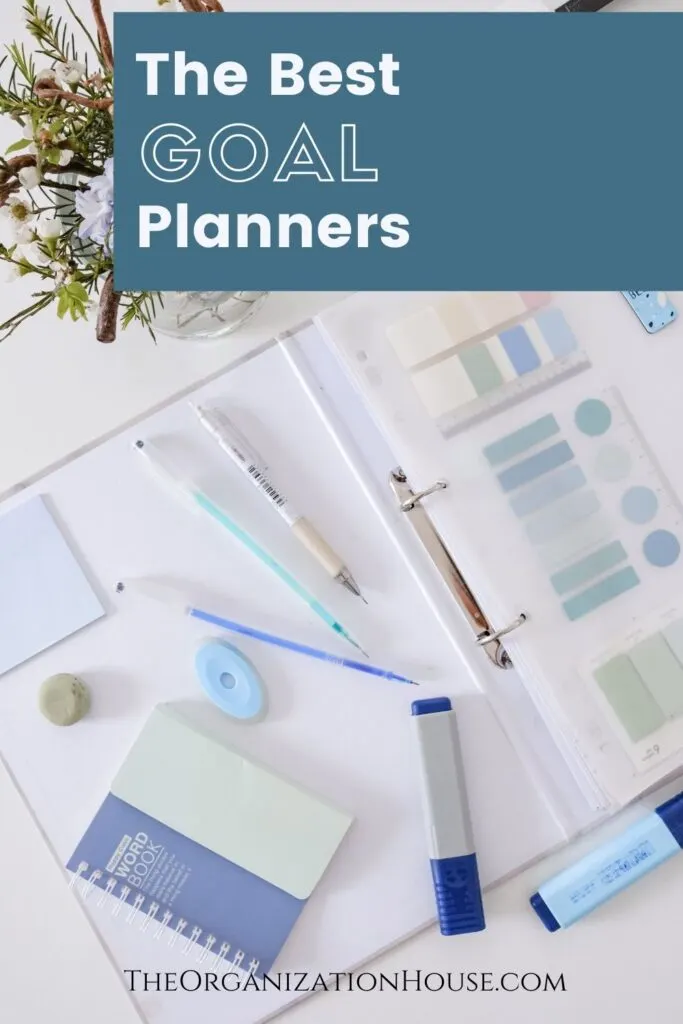 The Top Goal Planners
Goal planners are the ideal way to stay on top of whatever it is that you are working towards.
There will be no more setting and forgetting.
Instead, you can aim and achieve the new ideas and habits that you strive for.
They will keep you focused, on track and equip you with the tools necessary to stay motivated.
You May Also Like…