Check out some of the best planner options for you or someone you know with ADHD.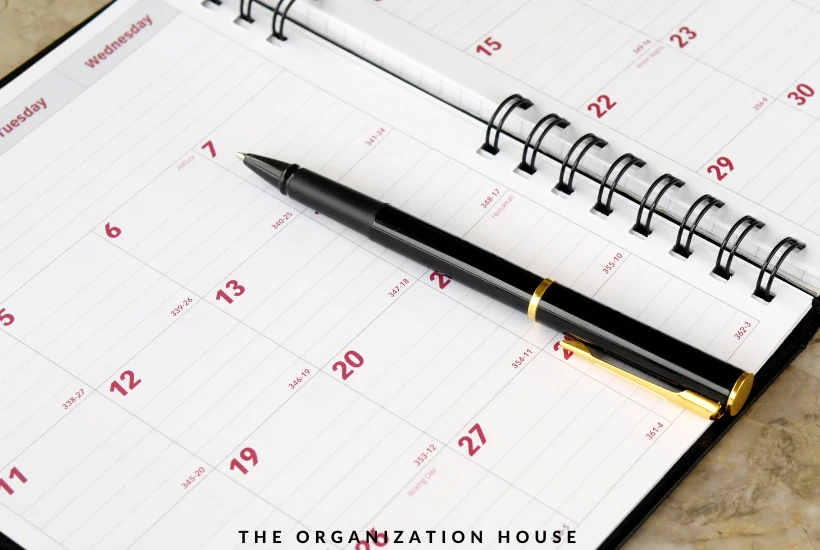 Not all planners are created the same. In fact, there are some planners that work better than others when ADHD (attention deficit hyperactivity disorder) is a factor.
Studies show that most teens and adults with ADHD struggle with what is known as executive functioning skills.
Executive functioning, or self-regulation skills, are the processes of the brain that deal with planning, focusing, remembering, and multi-tasking.
Time blindness and working memory are two executive functions that someone with ADHD can sometimes have difficulty with.
The best planners for users with ADHD should be designed in a way that can support and strengthen those two skills and more.
The perfect ADHD planner should provide a visual aid to show time passing, a place to prioritize tasks, and also offer an easy way to make modifications when life gets in the way of pre-made plans.
If you are in the market for an ADHD planner, take a look below for some really great options!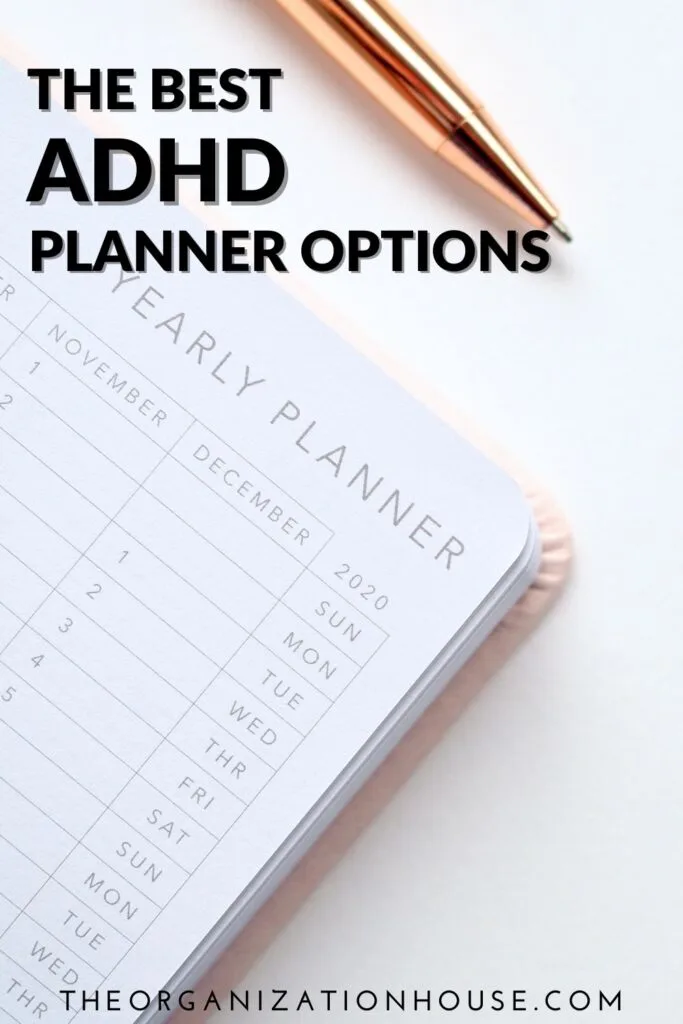 This article contains affiliate links to products that will help you get organized.
ADHD Planners and Organizers
This dotted organizer is based on bullet journaling, which is a style of planning that works well for those with ADHD.
The simple yet structured design makes it easy to prepare for each day and make changes as needed.
Stay on track with this daily planner.
Including an hourly scheduling section, along with a weekly planner, monthly calendar, and gratitude journal, the Panda Planner will break down and prioritize all of the to-dos.
This combo day-to-day planner and self-care journal will lead to productivity and success for ADHD users.
Complete with a vision board and stickers, this undated planner and gratitude journal will help to accomplish daily tasks while staying focused on future goals.
Get it together with a planner that allocates space for scheduling down to the hour.
The simple design has all of the necessary basics, as well as enough blank space to write and time block as needed.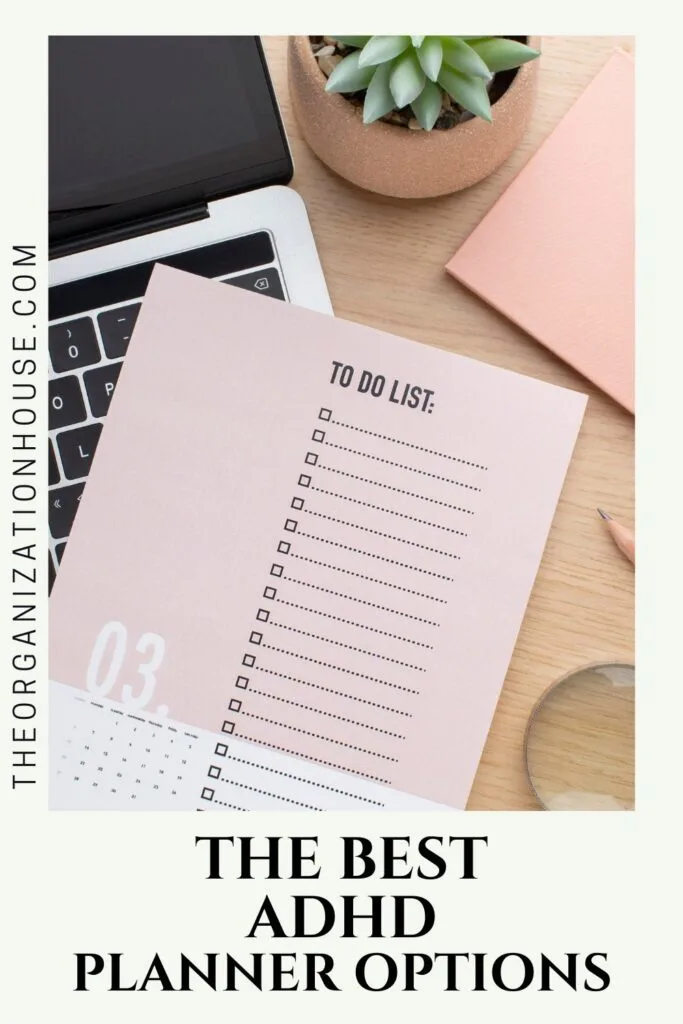 Reach goals and excel at time management with this sectioned planner.
The different parts of the book provide a place to prioritize and check off errands, appointments, and more, increasing productivity by the hour.
Sharpen focus and plan for the future with this simple agenda book.
Set goals and organize thoughts with a vision board and mind map that have been created for success.
With an entire week laid out at a time, this planner is easy to use and follow.
Prepare for the day, track meals or create to-do-lists with this fun and functional planner.
The daily quotes provide inspiration as the undated pages can be filled in with plans, thoughts, and ideas.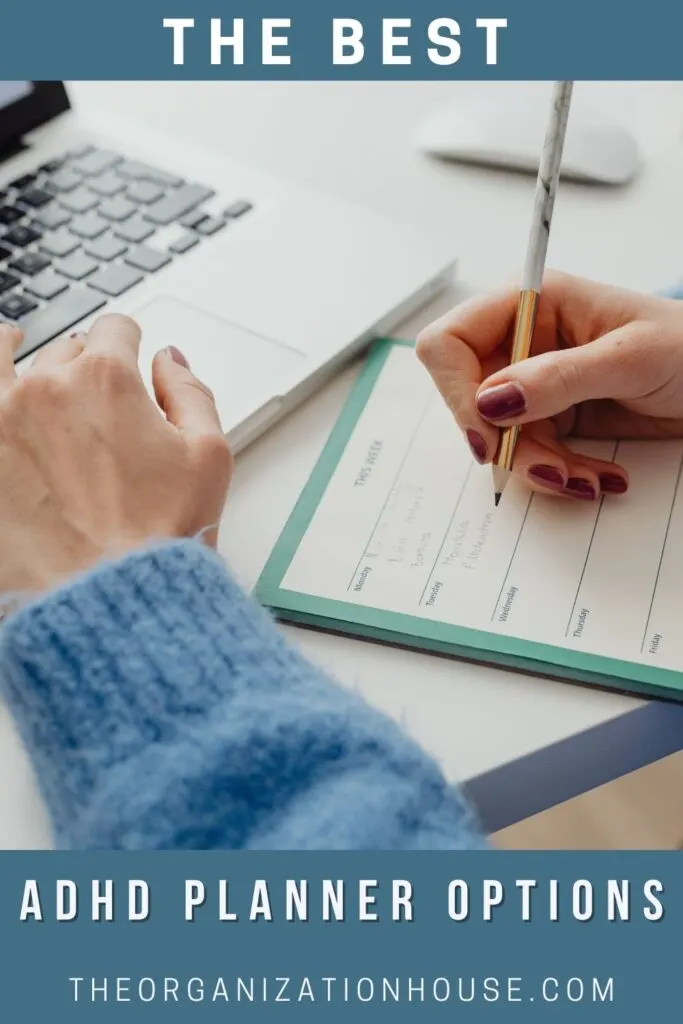 ADHD Daily Agendas
This collection of daily agendas are a huge help when it comes to getting organized with ADHD.
Offering both flexibility and structure, these planners support ADHD thinking in all of the best ways possible.
From bullet journals to hourly scheduling, staying on track with ADHD just got a little bit easier.
You May Also Like…