If you've read my Happy Coffee review, you know that it's been a game-changer for me. So, when they announced that they'd be changing the formula up a bit I was worried. What would that mean for how smart coffee works for me?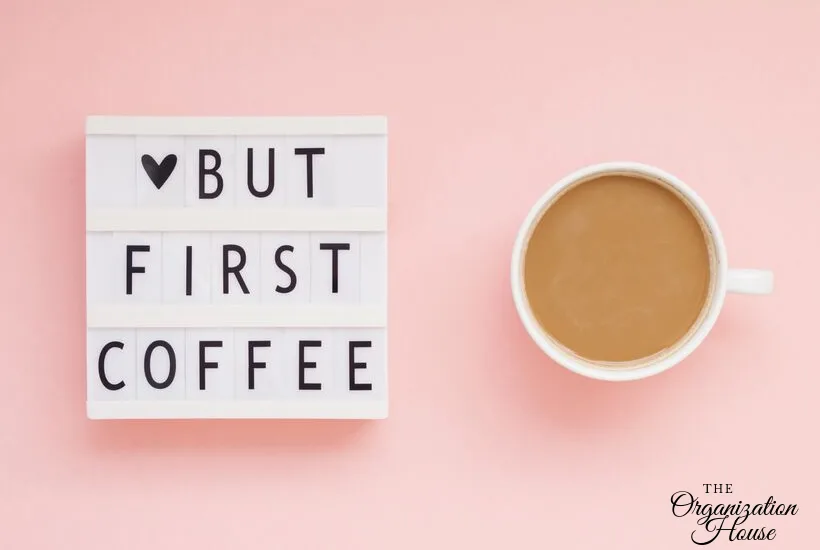 This article contains my affiliate link to purchase Happy Coffee.
Putting the Happy in Happy Coffee Ingredients
In order to understand the new formula of Happy Coffee, it's important to know what the old formula was.
Here is the old formula of Happy Coffee Ingredients:
Ingredients: Rich Dark Roast Coffee, Espresso Coffee, Organic Cocoa, Canola Lecithin, Green tea, L-Theanine, PEA (Beta Phenylethylamine HCL), Green Coffee Extract, Kigelia Africana Extract, A-GPC (Alpha-Glyceryl Phosphoryl Choline), Caffeine Anhydrose, Juglans Regia Extract, Chromium Polynicotinate.
Other Ingredients: Xylitol, Coffee and Vanilla flavor, High Oleic Sunflower Oil, Acacia Gum, Brown Rice Syrup, Silicon dioxide, Sunflower Lecithin, D-Alpha Tocopherol.
annnnd, here are the NEW formula of Happy Coffee ingredients: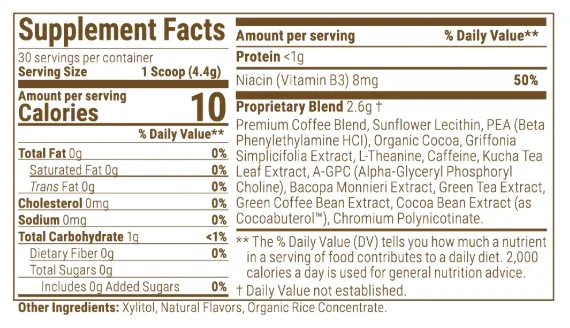 Ingredients: Niacin, Premium Coffee Blend, Sunflower Lecithin, PEA (Beta Phenylenthylamine HCI), Organic Cocoa, Griffonia Simplicifolia Extract, L-Theanine, Caffeine, Kucha Tea Leaf Extract, A-GPC (Alpha-Glyceryl Phosphoryl Choline), Bacopa Monnieri Extract, Green Tea Extract, Green Coffee Bean Extract, Cocoa Bean Extract (as Cocoabuterol), Chromium Polynicotinate
Other Ingredients: Xylitol, Natural Flavors, Organic Rice Concentrate
So, long story short, it has tons of ingredients that help make your hormones happy and balance out mood and energy.
That means more happiness for you and less grumpiness! As a mom, I'm seriously happy about less grumpiness – especially at the end of the day when I used to be short with my kids because I was so tired!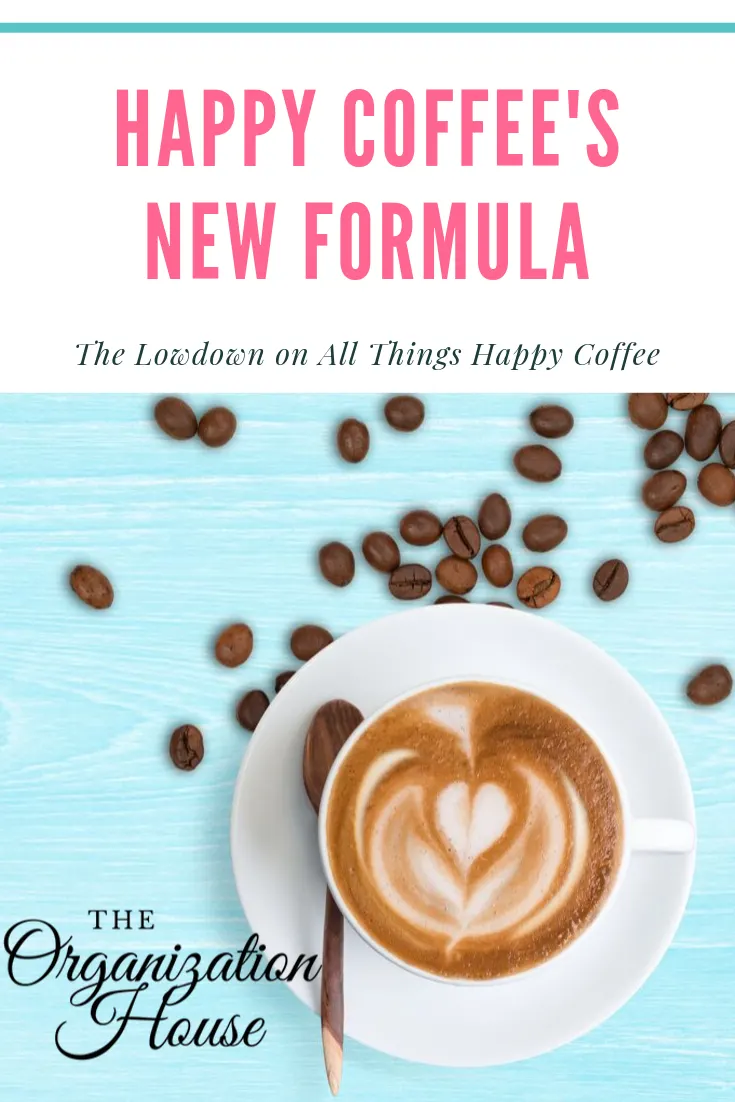 How the New Happy Coffee Formula Makes Me Feel
The skinny:
Less "Instant Coffee" taste and more yummy coffee flavor
More and longer sustained energy throughout the day
Super awesome at helping to keep my moods balanced
Even-ish weight management for me (others have reported more loss or breaking from a plateau)
The details:
I was skeptical and a little worried about the reformulation to be honest with you. The original formula that I've been drinking since February helped me find a really good balance in terms of mood and energy. It sustained me through the day without needing to down any other caffeine and helped elevate my mood.
So, needless to say, I didn't want that to change.
I've been trying the new formula for a little over a week now and I have found that my energy levels are the same if not increased and my anxiety is still kept at bay.
We've had a lot going on (family members living with us who are battling cancer, one child deciding to homeschool again, some career and job upheavels, and more), so to say that my anxiety is even-keeled is huge.
I've also not been working out as much as normal – still trying to get in a daily routine with back to school – and that usually helps manage my mood as well. Without the exercise, the only thing really helping is the Happy Coffee. It is definitely keeping me above the happy, healthy, wellness line!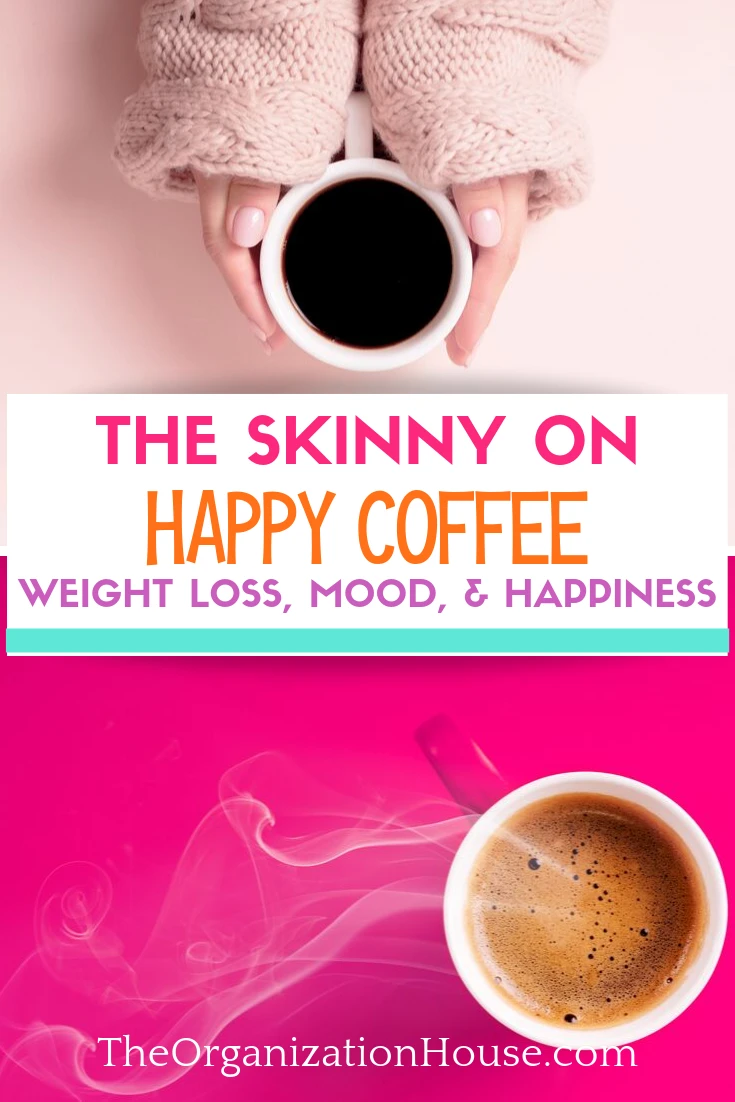 Weight Loss and the New Happy Coffee
I really haven't noticed any weight loss with the new formula, but then again, it's only been a week and a stressful one at that.
Some people have reported that they're seeing more weight loss or movement from a weight loss plateau with the new formula, but that hasn't been my experience.
How to Buy Happy Coffee
If you're interested in trying out the new and improved Happy Coffee formula (and I really do feel like it's a great new improvement), ordering is simple! Just click here to order Happy Coffee!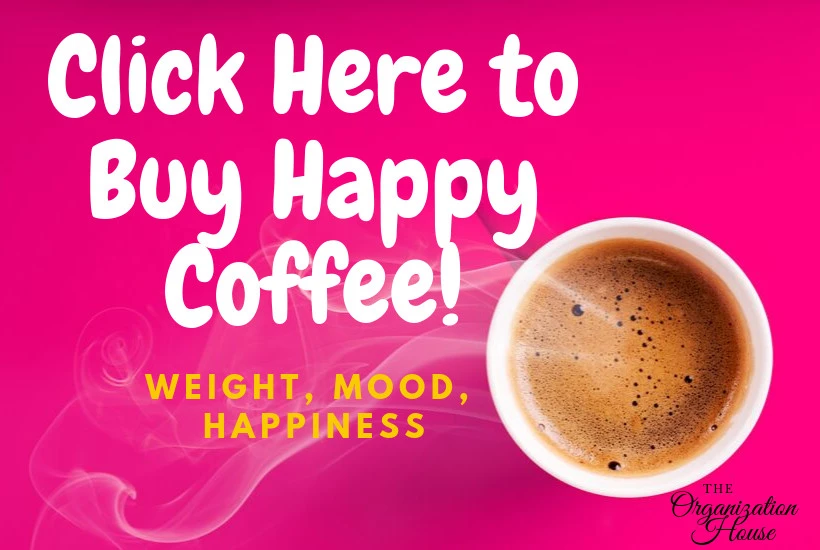 Remember, you have a 30-day guarantee where, if you're not satisfied with your Happy Coffee results, the company will refund your money!
Questions About Happy Coffee?
I had them too, so feel free to email me and ask! I'm happy to help you!