The best morning routine to start the day is the one that focuses on balance and eases you into your day.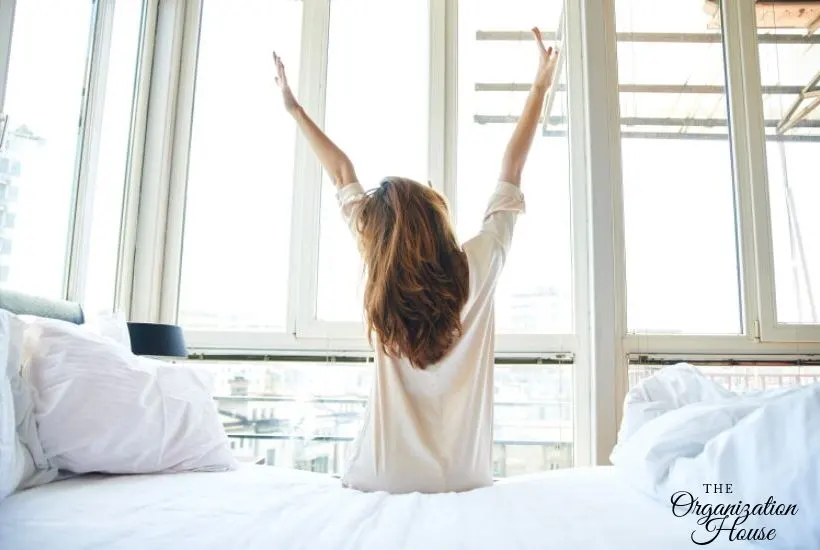 Do You Have the Best Morning Routine?
Most of us have an extensive morning routine that involves feeding the family, getting ready for our workday, and completing a bunch of chores that have to happen before we get our day underway.
One thing that most of us do not do during that morning routine is to take time for our own self-care, beyond grabbing a quick shower, getting dressed for work, and throwing back a quick cup of ambition.
However, when you take just a few minutes for yourself before everyone else is awake and asking for things, you'll feel less scattered and more prepared to get your day started off right.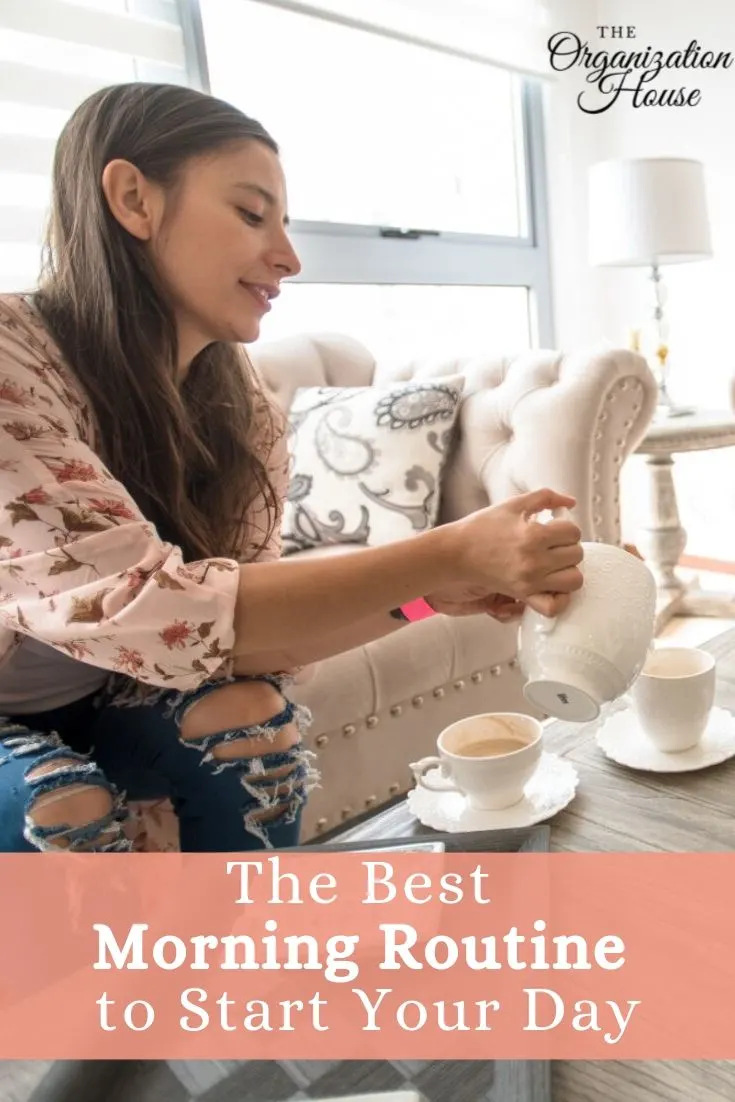 The Best Morning Routine for Success
Leave Your Phone Alone
It can be so tempting to get up and check your email and scan social media first thing. But how does it make you feel? Stressed out and a bit frantic by the number of things that you know you need to do is probably pretty accurate.
Instead, make your first 15 minute morning routine an unplugged affair.
You have all day to watch cat videos or answer those middle-of-the-night emails from your boss.
Get Your Body Moving
Just 5 minutes of stretching or a little yoga with meditation is a perfect way to kick off your morning routine. This will help get your blood flowing and wake you up for an active day.
Find a mini-workout routine that you enjoy will make this feel less like a chore and more like self-care. I love Yoga with Adriene's Wake Up Yoga routine. It's a quick 11-minute routine that helps you stretch and wake up your body.
You can do your full workout later on, but those few minutes will help center you and prepare you for the day.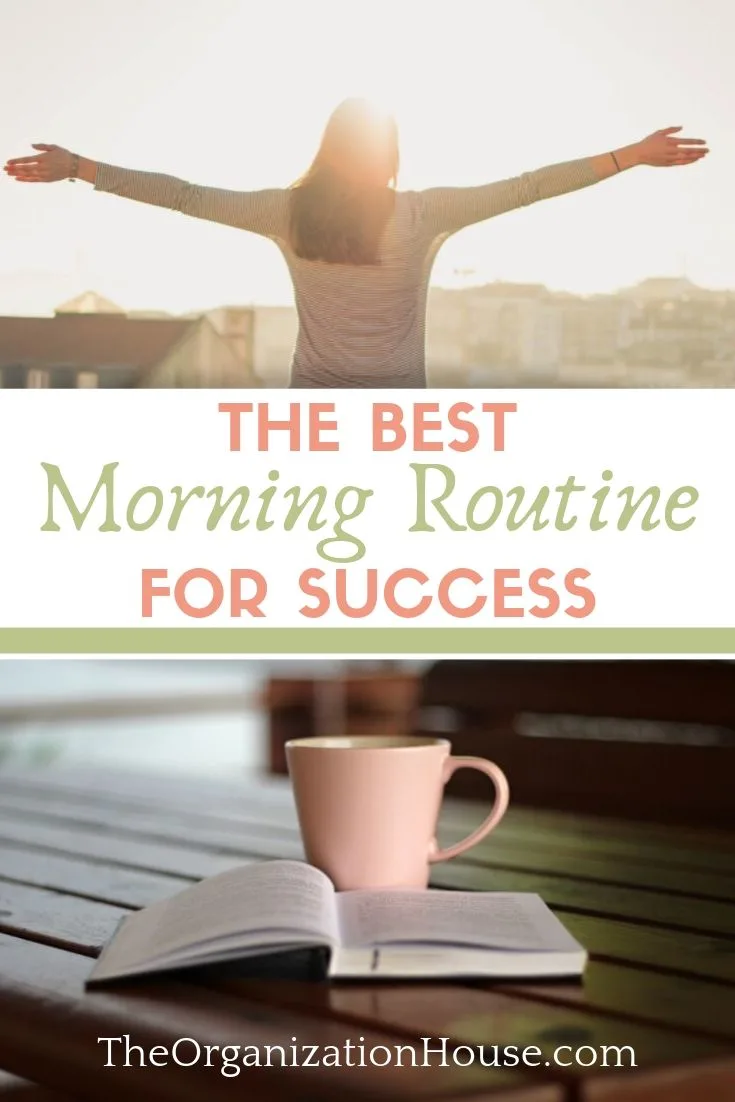 Sip a Cup of Coffee or Tea
Sit down at the table and savor a cup of your favorite breakfast blend, instead of chugging mindlessly as you run from task to task.
You Might Also Like: Happy Coffee? What Is It?
This quiet, focused time before everyone else gets up will let you think through your plan for the day, mull over your schedule and errands, or meditate and think about nothing more than how delicious your morning treat tastes.
Be Grateful
Next, jot down five things that you're grateful for. It can be anything from being alive to the cozy warmth of your house. Starting your day with gratitude helps keep you in a positive mindset.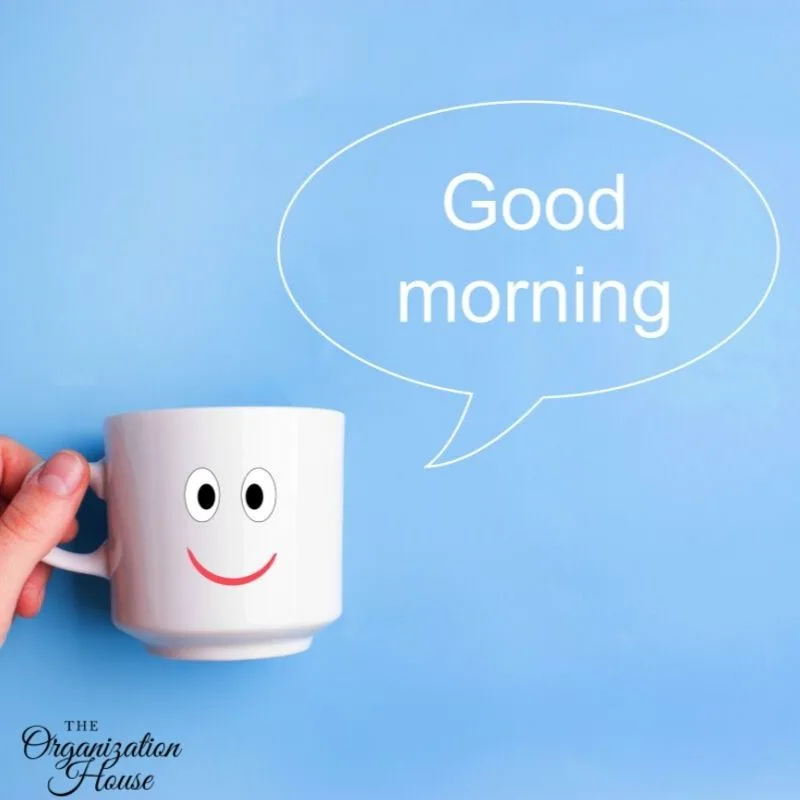 Create Your Plan
Make a list and timeline of all of your responsibilities for the day. Write down all of the meetings, chores, and activities that you'll need to make sure happen and organize your plan of attack.
When you have everything planned out, it will be so much easier to tick things off the list and have a more productive day where you don't forget anything important!
What is the Best Morning Routine?
The best morning routine is always the one that lets you wake up slowly and set your mind on what's important.
Now that you have taken a little time for yourself before transitioning into the busier phase of the morning you'll find it will be a bit less stressful.
You have had a moment to wake up and get your day organized before you have to get the kids ready for the day, make sure everyone is fed, and get yourself ready for all of the important tasks of the day.
Just 15 minutes of extra time to get yourself on track will make a world of difference in the rest of your day!