Discover creative and practical dog toy storage ideas for a tidy home.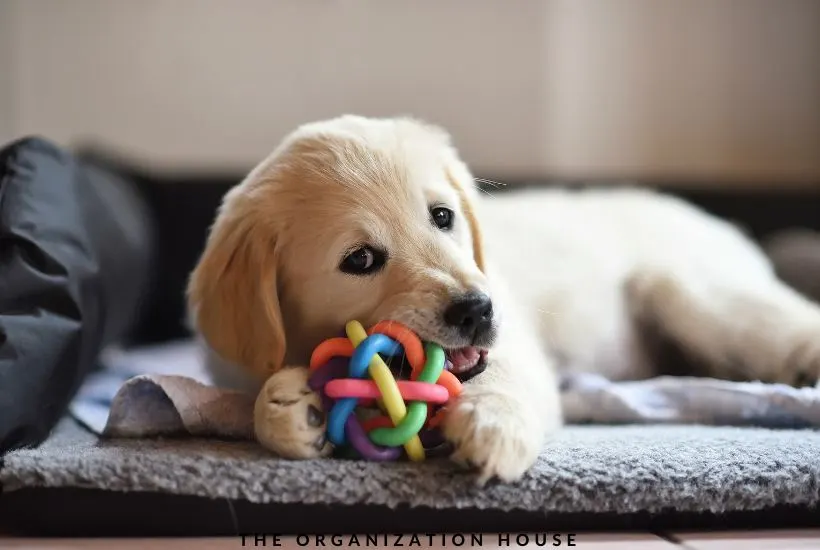 Dogs bring immense joy and companionship to our lives.
As much as we love them, their toys and playthings can take over our homes.
Finding efficient and stylish ways to store your furry friend's toys can help.
Maintain a tidy living space with creative storage solutions for your doggy's essentials.
Explore a range of dog toy storage ideas that are both functional and visually pleasing.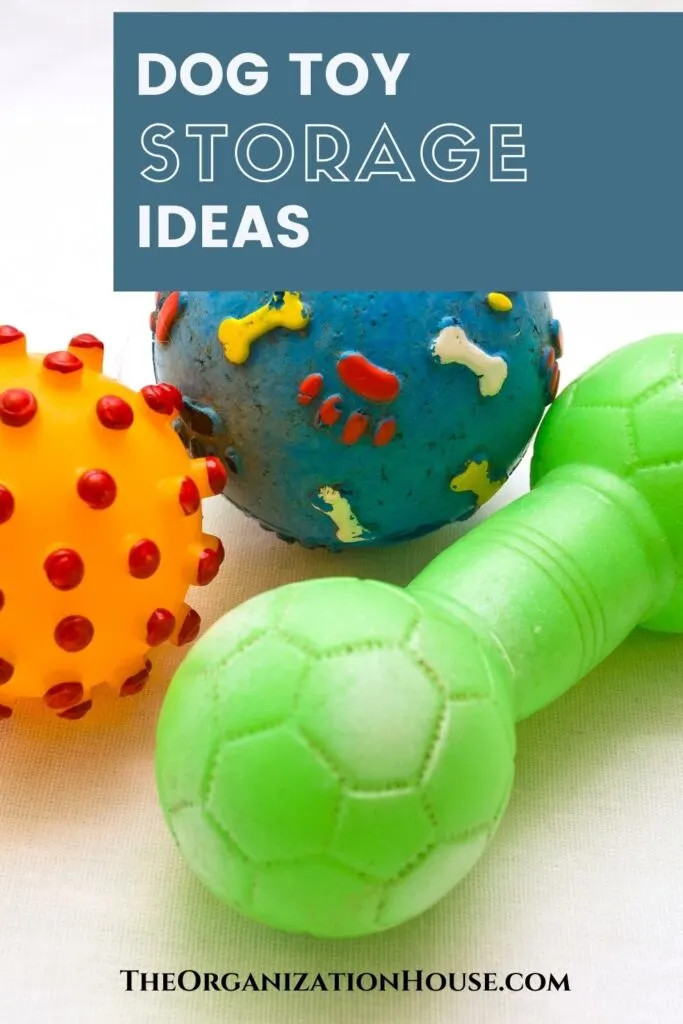 This article contains affiliate links to products that will help you get organized.
Storage Solutions for Your Pups Playthings
Dedicated Toy Box or Basket
A dedicated toy box or basket is a simple yet effective solution for storing your dog's toys.
Something that both complements your home's style and is easily accessible for the pup is ideal.
Consider a sturdy, spacious bin for keeping all their toys in one place.
Add something with a personalized touch, such as your dog's name or cute little paw prints.
A dedicated toy box or basket will make it easier for your furry friend to find their favorite toys.
Not only will your dog be excited, but your home will be happy, too.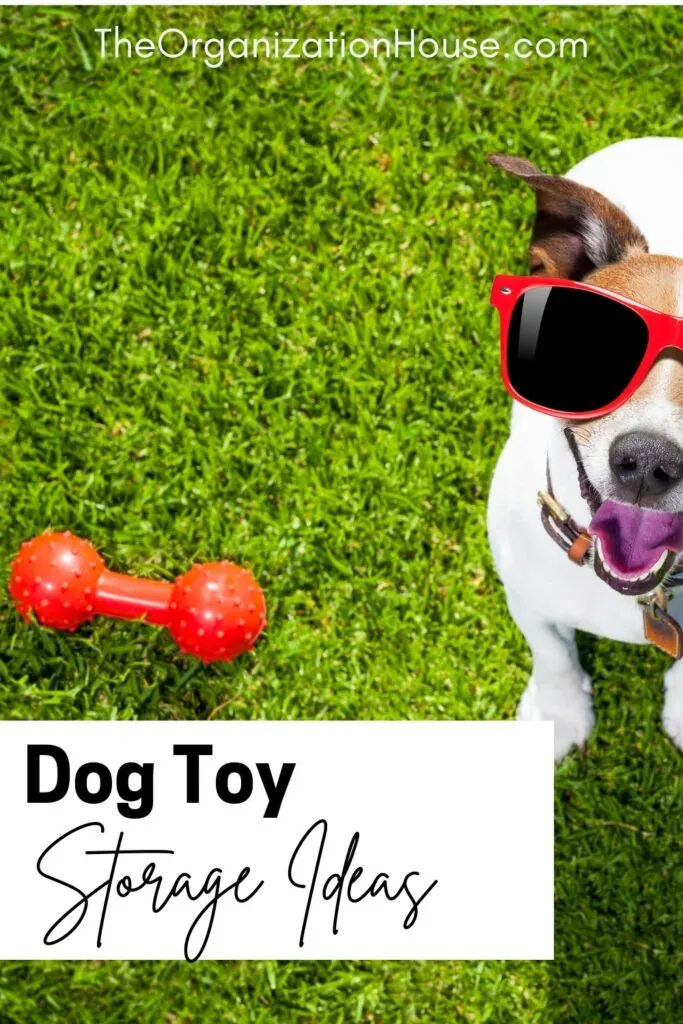 Wall-Mounted Storage Shelves
Utilizing wall space can make the most of otherwise overlooked areas.
Wall-mounted shelves can add a decorative element to your home, while being functional.
Place storage shelves at a height that is easily accessible for both you and your dog.
Use baskets or bins on the shelves to neatly organize toys by type or size.
You can also add hooks to hang rope toys or leashes, making a total doggie dropzone.
This method not only saves floor space but also keeps toys within reach for your dog.
Repurposed Furniture
Give a second life to unused or old furniture by transforming it into functional storage solutions.
A repurposed coffee table with a lift-up lid can serve as a spacious toy chest.
An empty bookshelf can provide ample space for toy organization.
Paint or stain the furniture to match your home's décor and add some personal touches.
This approach adds a unique touch to your decor while keeping your dog's toys in order.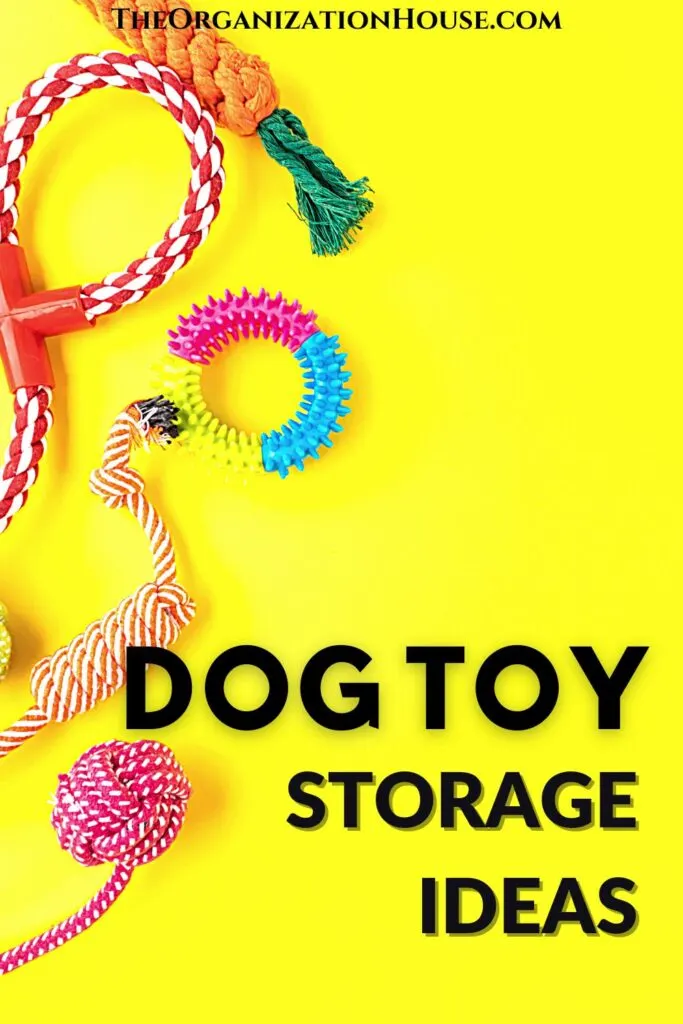 Toy Storage Bin Sets
Investing in a set of storage bins specifically for your dog's toys can streamline organization.
Opt for stackable bins with clear or labeled fronts to easily identify each toy.
Categorize the toys based on their type, size, or even color, to ensure quick access.
These bins can be placed in a designated corner, under a bench, or in a dropzone.
This solution provides a clutter-free living space while making doggy toys easily accessible.
Hidden Storage Solutions
For the minimalist dog owner, hidden storage solutions offer a sleek and tidy option.
Consider incorporating storage ottomans or side tables with hidden compartments.
Hollowed-out benches are another great idea.
These types of furniture pieces will discreetly store your dog's toys and belongings.
In addition, your home will maintain its simple, sleek, and streamlined appearance.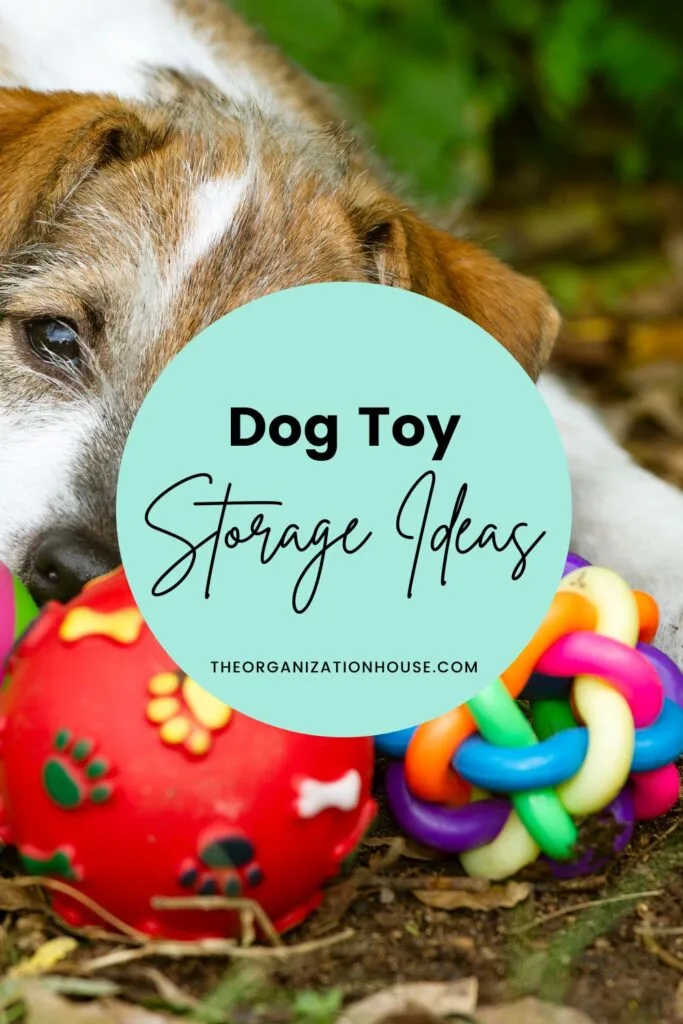 Ideas for Dog Toy Storage
Well-organized dog toy storage solutions will keep your home clutter-free.
They will also ensure that your furry friend's toys are easily accessible.
From dedicated toy boxes to wall-mounted shelves, there are plenty of creative options.
No matter what your style or preference, there's a storage solution for every type of home.
Embrace these dog toy storage ideas today!
---
You May Also Like…