Protect delicate decorations with the best ways to store fragile Christmas ornaments!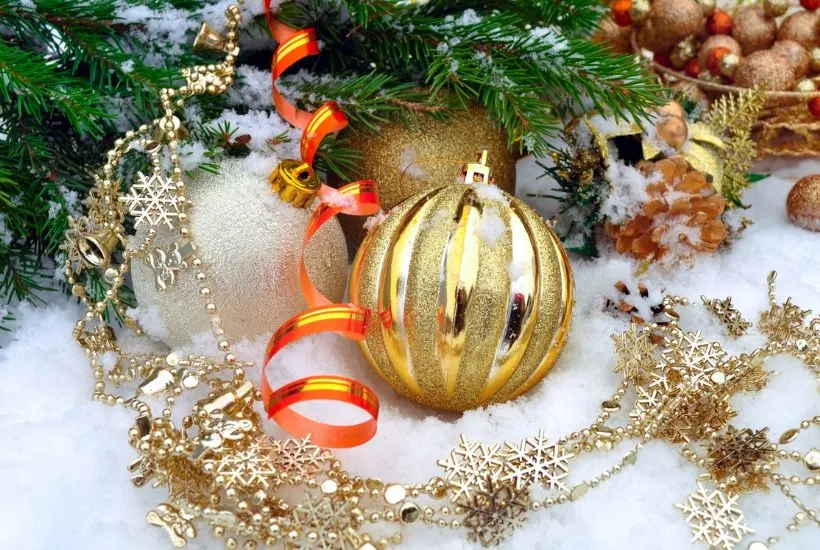 With many holiday decorations that are made of dainty glass and delicate ceramic, the thought of them not making it through the 10 or 11 months of storage can be heartbreaking.
Keep all of your fragile holiday ornaments safe and sound with a variety of different storage solutions. By packing your decorations properly, you know that every one of your favorite Christmas trimmings will come out looking good as new.
Give your breakable baubles a safe place to rest while they await the arrival of the next holiday season. From padded boxes to festive plastic cases, your Christmas collection of decorations will be free of breakage and ready to shine bright the following year.
Nestle your fragile holiday ornaments, decor, and more with these helpful storage ideas!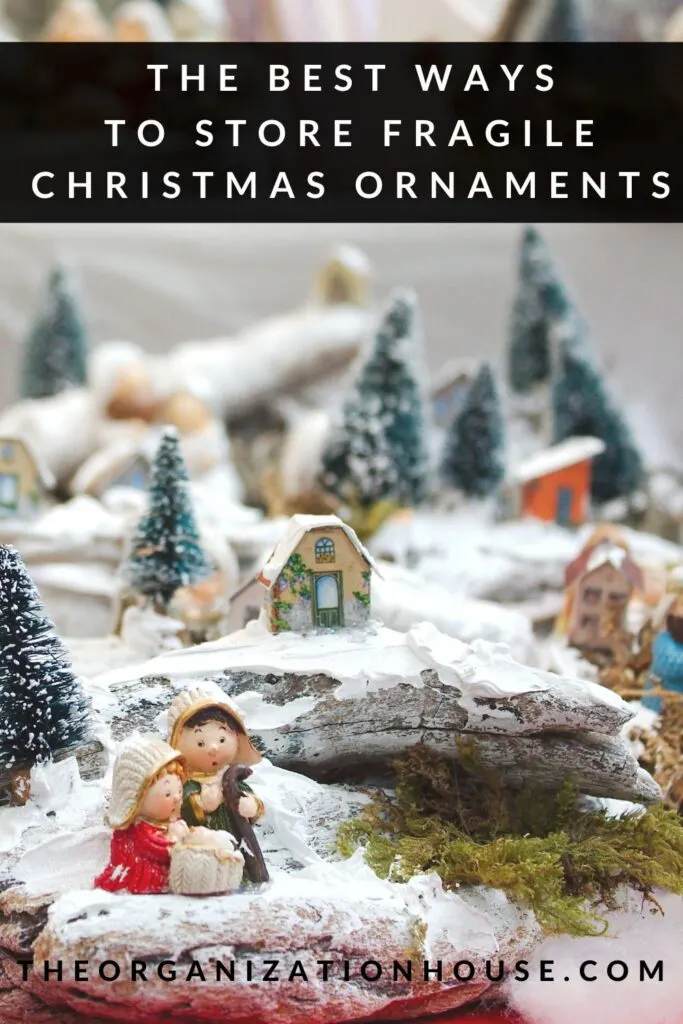 How to Safely Stash Delicate Holiday Decorations
A canvas storage box with dividers is a great place to keep all of your delicate decorations. Made with Velcro, magnets, carrying straps and handles, this sturdy storage option is cute, convenient and lightweight.
This zippered ornament organizer will hold all of your Christmas ornaments and look cute doing it, too. Its transparent polka-dot pattern shows what is packed inside, while the carrying handles make it really easy to take it to and from storage.
Keep your breakable balls and decor in a delightful deluxe ornament keeper. With two removable trays, adjustable dividers, and plush fabric, this generous storage bag will protect each and every one of your precious holiday pieces.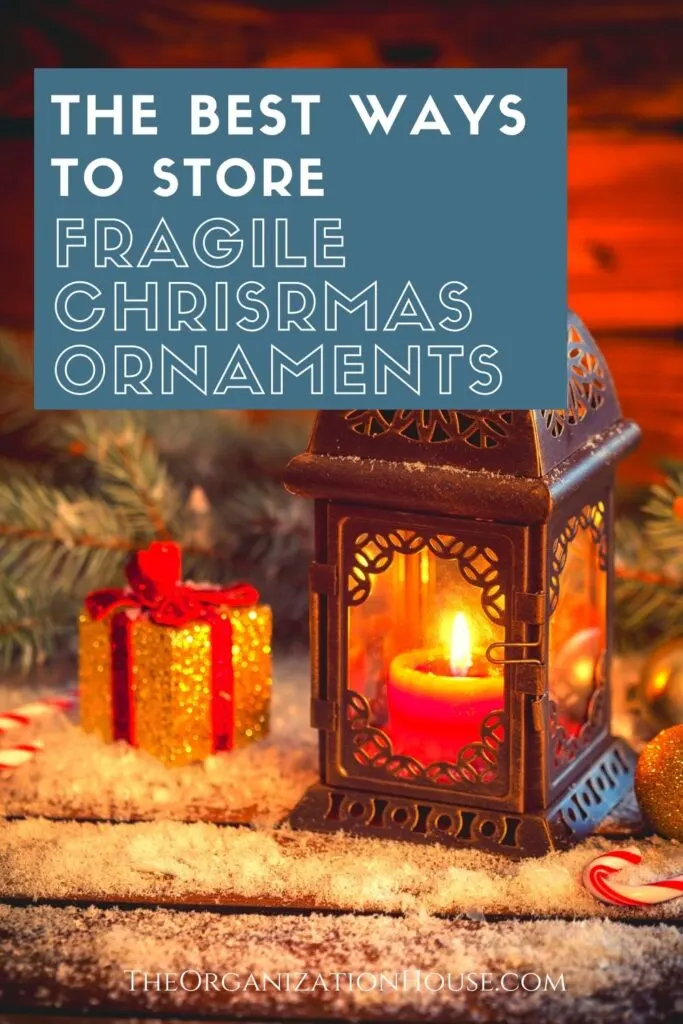 Keep your Christmas decor in tip top shape with an ornament storage drawer. Made from durable fabric and light padding, this type of storage solution makes it really easy to pack away your particulars until the next year.
Tuck your terrific tree trimmings and delicate decor nice and neatly into a rolling ornament chest. With lots of roomy cubbies and removable trays, this wheeled holiday cart is an excellent choice for storing all of those fragile holiday pieces.
Perfect for your priceless Christmas possessions, a compartment storage container will keep ornaments and other delicate decorations stashed safely. The multipurpose storage unit has varying size tray slots, bins, and pockets for every fragile holiday accessory.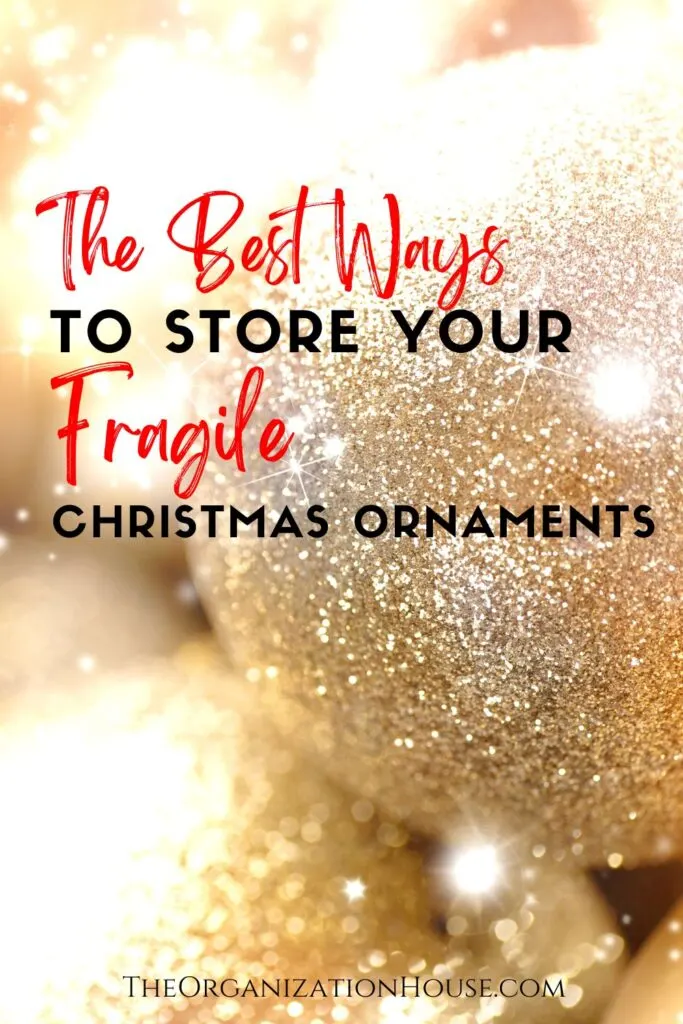 An ideal way to protect delicate holiday decorations is with a sturdy ornament storage case. Made from durable plastic, this case has several adjustable dividers for all sizes of decor. In addition, these types of containers are stackable making them super space savers.
Fragile Christmas Ornament Storage Ideas
Protect your delightful decorations with some really great fragile Christmas ornament storage ideas. Whether it's the sentimental homemade decor or the classic breakable baubles, these space-saving storage solutions will keep all of your delicate holiday adornments safely packed away.
Now, instead of wishing that your precious ornaments have survived the storage unit, you will now know that they have been protected in the best ways possible.
You May Also Like…