Get your bathroom in order with these creative small bathroom organization ideas.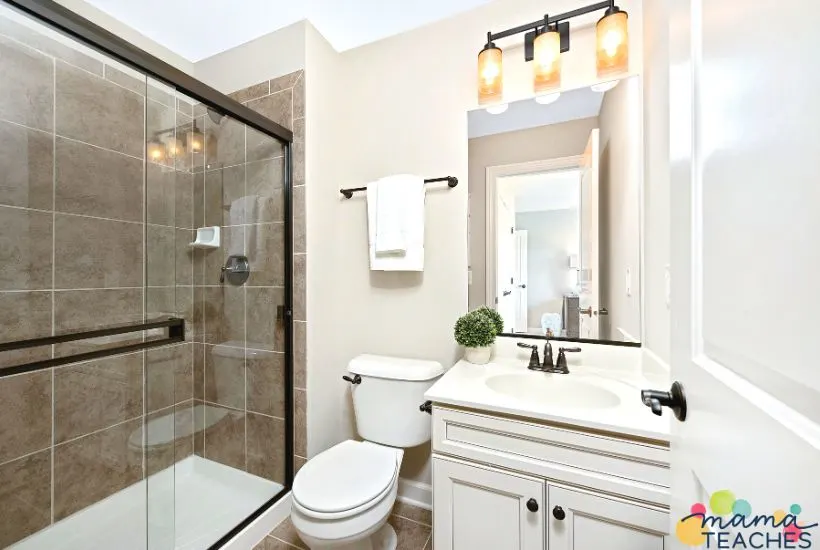 ---
When it comes to small bathrooms, maximizing space can be a real challenge.
However, finding effective storage solutions can be done fairly easily with a little creativity.
Clever organization ideas can transform even the tiniest of bathrooms.
Let's explore some fabulous ways to make your small bathroom both functional and stylish.
Keep reading to learn how to make the most of every square inch of your small bathroom.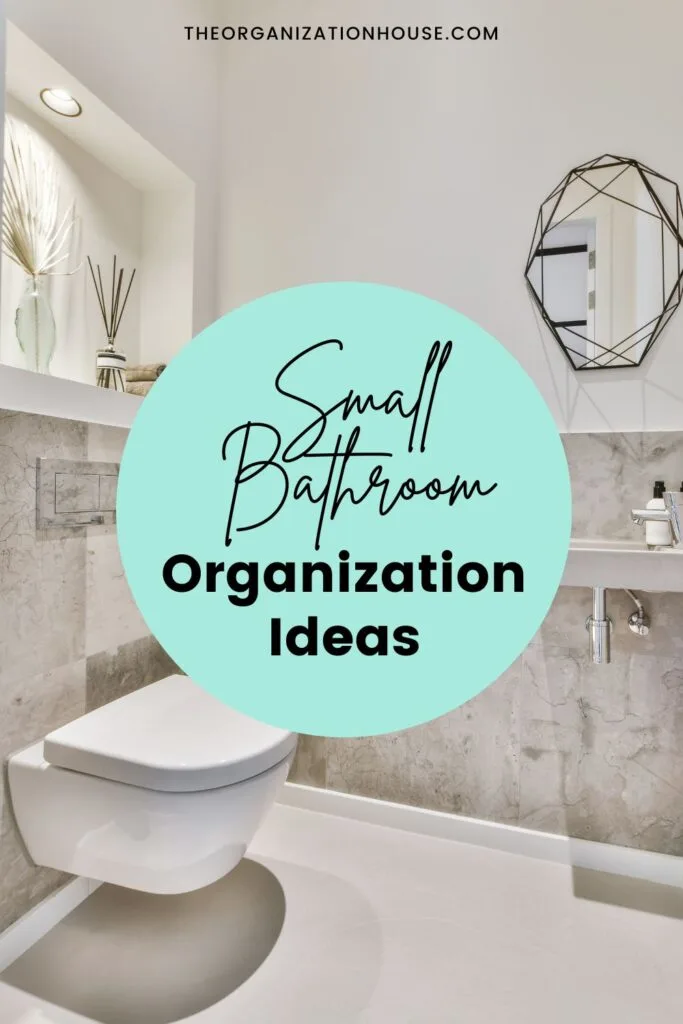 This article contains affiliate links to products that will help you get organized.
Storage Solutions for Small Bathrooms
Make Use of Vertical Space
In small bathrooms, vertical space is your best friend.
Install floating shelves or wall-mounted cabinets above the toilet or sink.
Use baskets or bins to keep items organized and visually appealing.
This option is ideal for toiletries, towels, and other essentials.
Hanging organizers with pockets are also great for storing smaller items.
Things like makeup brushes, razors, and toothbrushes fit nicely into these types of organizers.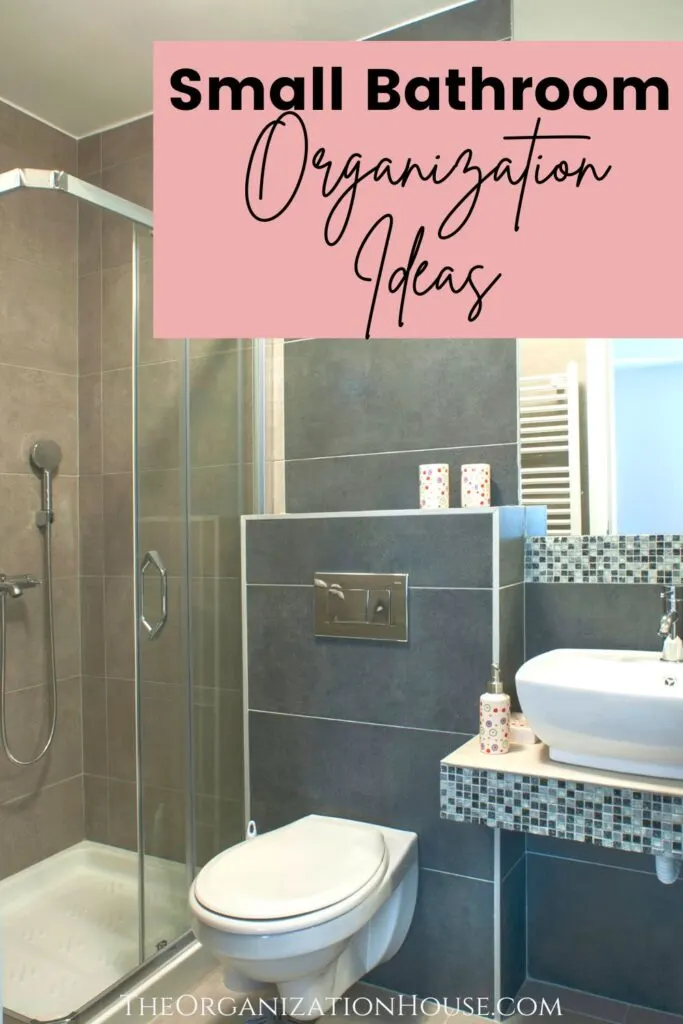 Optimize Under-Sink Storage
Make the most of the space beneath your sink.
Add stackable storage bins or sliding drawers to hold a variety of bathroom essentials.
You could also add a tension rod and attach hooks inside of the cabinet doors.
This gives you a great place to hang spray bottles, towels, brushes or loofahs.
From cleaning supplies to toiletries, under the sink space is an asset to tiny bathrooms.
Utilize Over-the-Door Solutions
Take advantage of the back of your bathroom door with over-the-door storage solutions.
Hanging organizers or pockets can hold a number of personal care items.
Over-the-door towel racks and hooks are also perfect for keeping towels and more within reach.
Behind the door storage solutions is a simple way to maximize space in small bathrooms.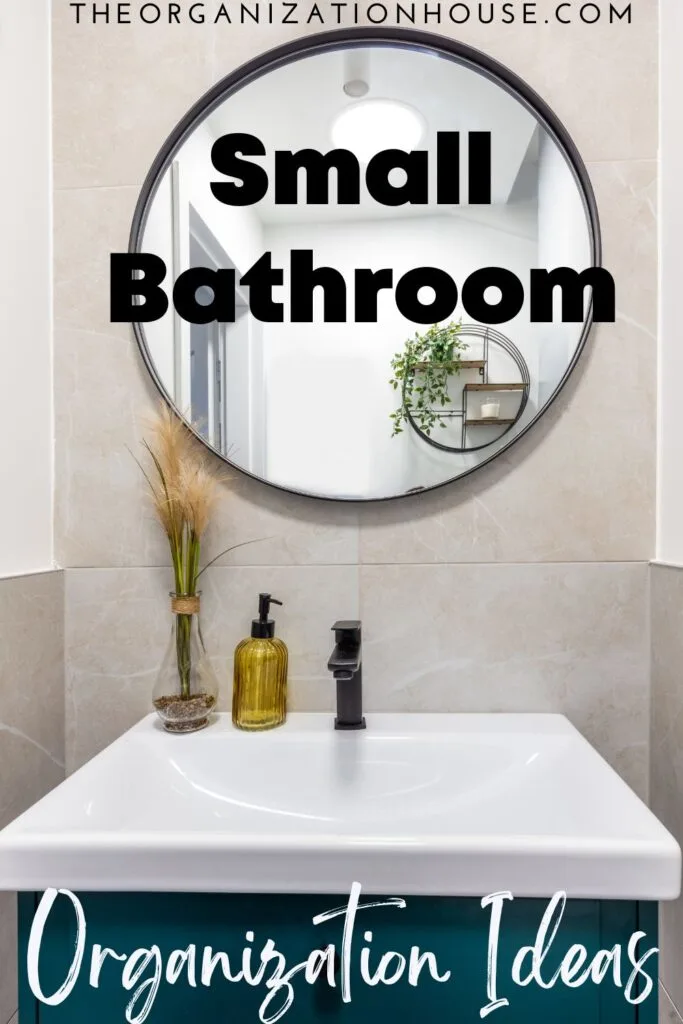 Magnetic Strips and Adhesive Hooks
Free up counter space in your tiny bathroom with magnetic strips.
These will keep together small metal items like tweezers, nail clippers, and bobby pins.
In addition, adhesive hooks can be used to styling tools, robes,and even jewelry.
These small creative storage options can really make a big difference.
Take Advantage of Dead Space
Any corners or gaps in your bathroom can be turned into usable space.
Install narrow shelving units or corner organizers to take advantage of this dead space.
They can hold extra toilet paper, folded towels, or even decorative items.
Shower caddies in the shower are another great idea.
Here, you can store showering necessities without taking up valuable shower space.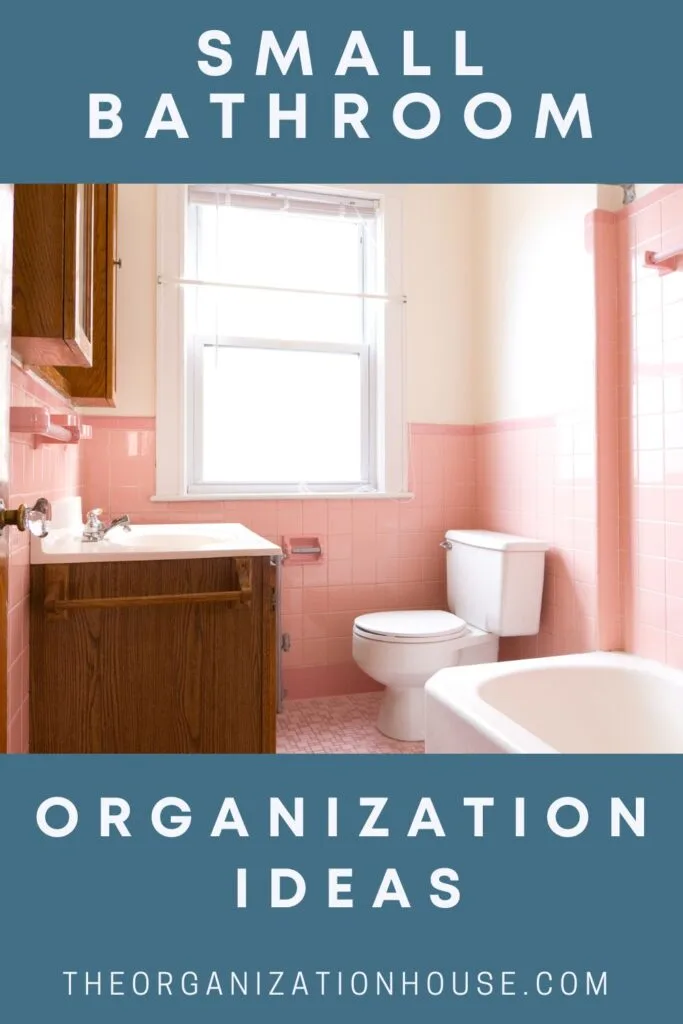 Repurpose Everyday Items
Get creative with repurposing everyday items for bathroom organization.
Mason jars can hold cotton balls, cotton swabs, and toothbrushes.
A tiered cake stand can be transformed into a stylish stand for storing perfumes or lotions.
Decorative trays or baskets can keep frequently used items, like hand soap or lotion.
Repurposed items can organize your space while adding a touch of elegance.
Minimize and Declutter
One of the most effective ways to organize a small bathroom is to minimize clutter.
Sort through your bathroom items and discard any expired or unused products.
Keep only the essentials within reach.
Store seasonal or infrequently used items in a separate location.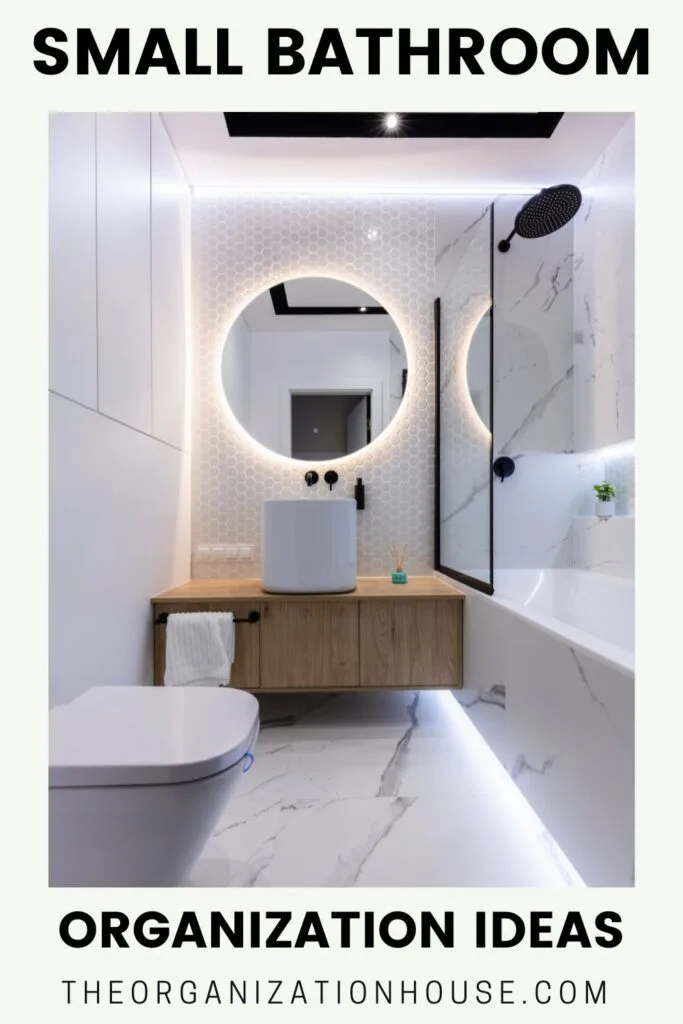 Creative Organization Ideas for Small Bathrooms
Small bathrooms can pose a challenge when it comes to organization.
But, with a few creative ideas, you can maximize space and create a clutter-free room.
Your bathroom can easily turn into a functional and stylish oasis that you'll love.
From using vertical space to repurposing everyday items, increasing storage is a snap.
Make the most of every inch and create an organized space with these small bathroom ideas.
You May Also Like…