Get your decorations in order with these 5 ways to organize holiday decor!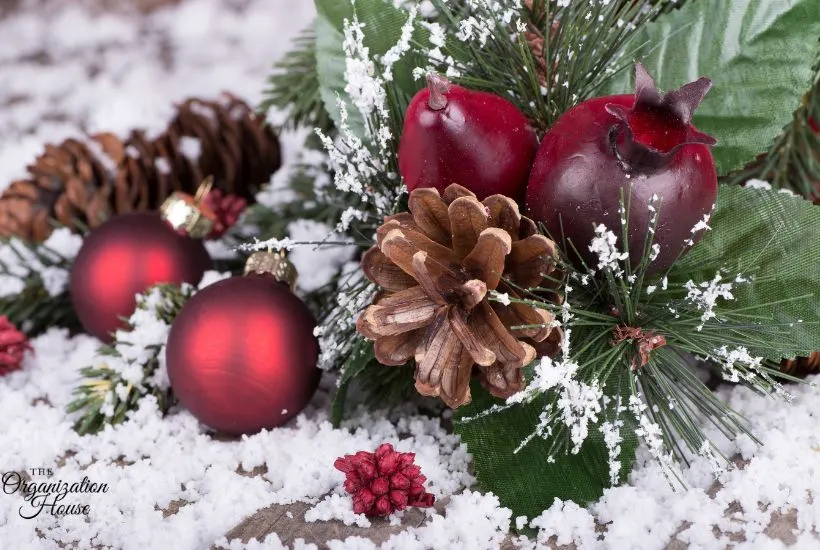 So, the holiday has come and gone, and it is that time once again to put all of the decorations back into storage. While you may just want to throw everything in a box and call it a day, taking the time to organize your holiday decor before putting it all away will make a huge difference.
Before you begin packing all of those holiday decorations to store for next year, take a minute to give everything a once over. Is it broken? Throw it out! Was it left in the box? Donate it! By eliminating some of the decorations, storing the remaining decor items will be that much easier.
Now that you have all of your keepers, you can organize them in a way that will save them from any damage or harm. Well, how do you do that, you ask? Take a look at these wonderfully clever storage ideas for your holiday decorations!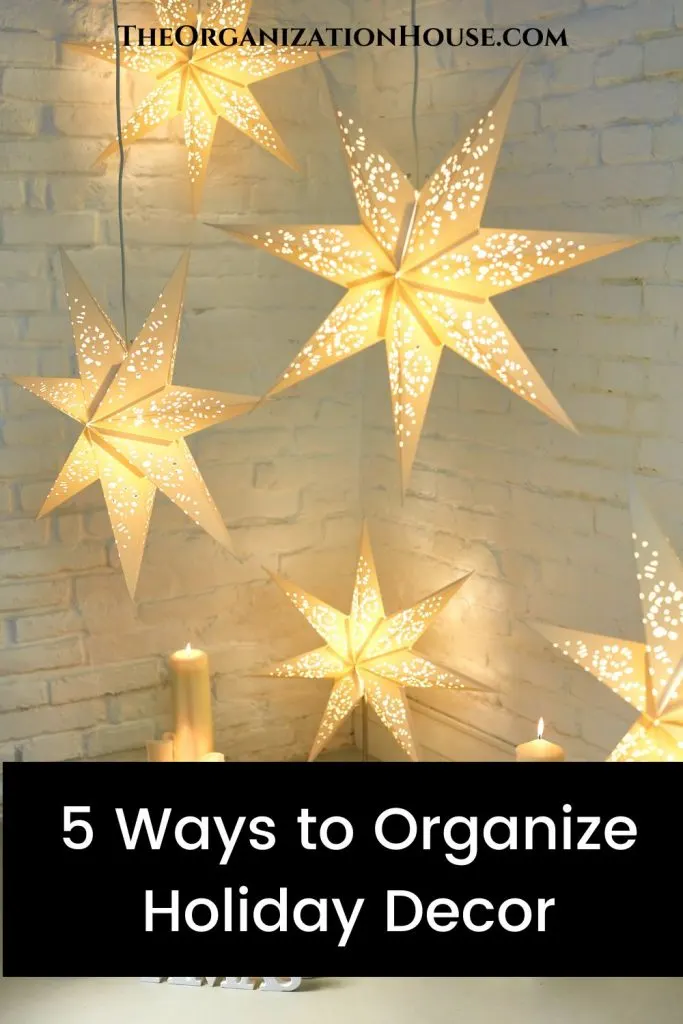 Clever Storage Ideas for Holiday Decorations
Clear Bins
A simple way to store decor is to first group your decorations by the holiday. Clear, stackable bins are perfect for this.
The see-through containers make it easy to identify the contents. Plus, having the bins stacked on top of each other means that they can be neatly stored together in a specific space.
Whether it's a closet, garage, or basement, organizing holiday decor in clear bins is always a great idea.
Magazine File Boxes
Thinking a little differently on this one, a magazine filing system can be a super storage solution for holiday decorations.
Fill magazine files with gift bags and boxes, small wall decor, or holiday cards and stationary.
Having these holiday items stored neatly in magazine file boxes will create a simple and streamlined system for your decor and more!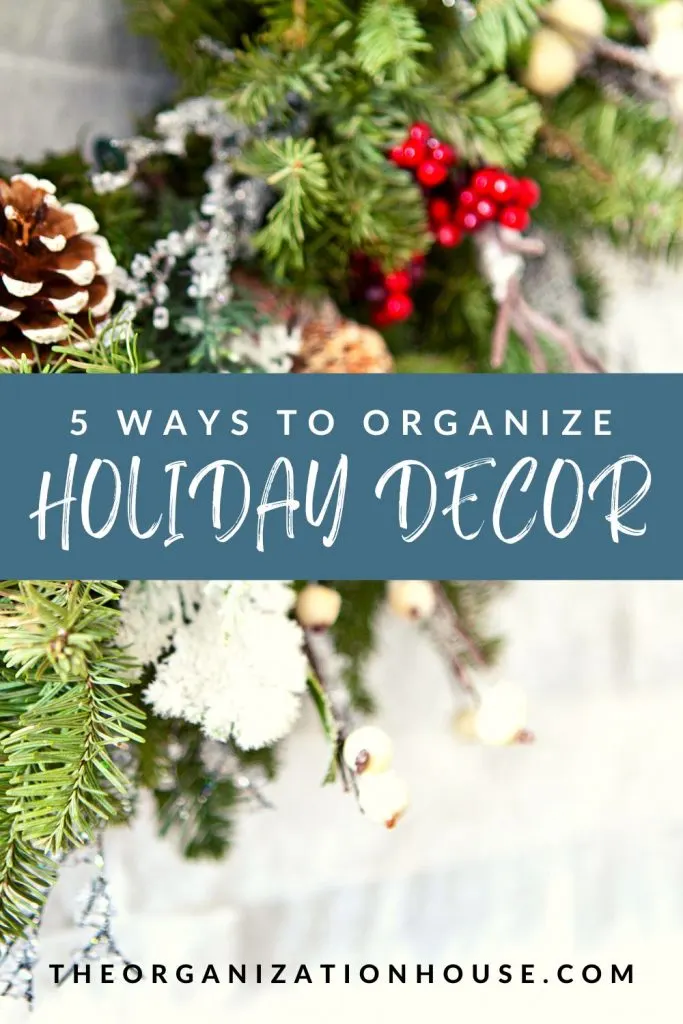 Cardboard
One of the most trying decorations of all time are holiday lights. Save yourself some holiday hassle by wrapping these twinkling strings around pieces of cardboard.
This will help to keep them from tangling around each other and ending up in a knotty mess.
Cardboard also works well for storing other holiday decorations, too. Items such as garland, streamers, and strings of beads can be wound around a piece of cardboard and then neatly tucked away into a clear bin or magazine file box.
Garment Bags
You wouldn't think it, but garment bags or dry cleaning bags work wonders for holiday storage.
Not only can they keep your ugly holiday sweaters in the best condition, but they are also great for decorations as well.
Store wreaths, linens, tree skirts, stockings, and more in garment bags. Zip up or tie a knot at the bottom (if you're reusing a dry cleaning bag) and hang up and out of the way until next year!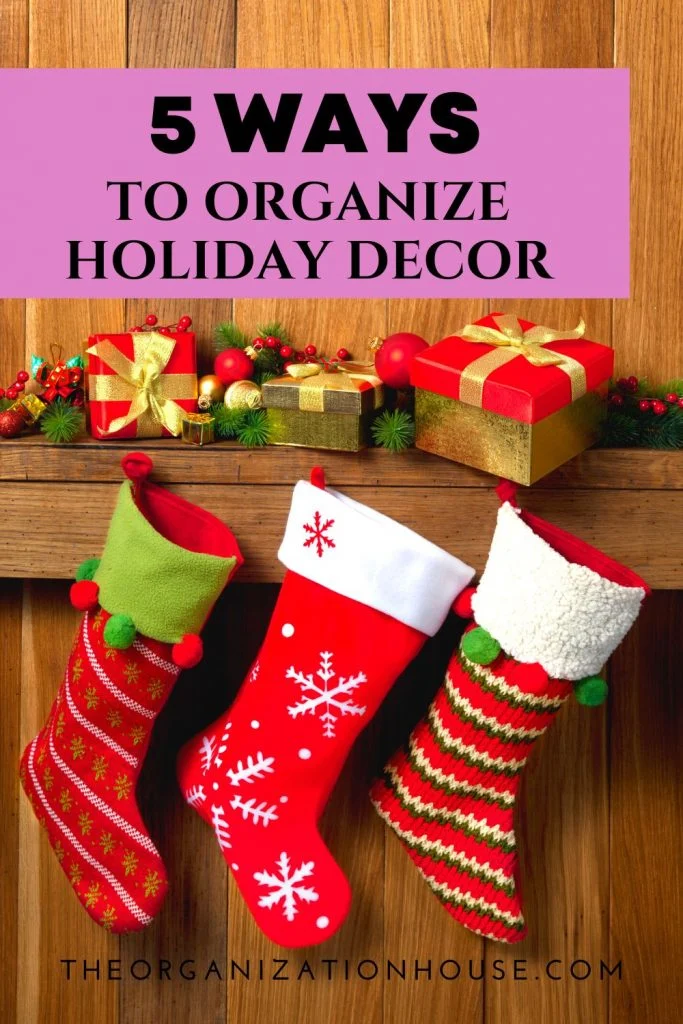 Vertical Storage
Take full advantage of unused space by using vertical storage options. Over-the-door hooks, hanging shelves, and even closet shoe organizers are wonderful for keeping holiday decorations together and tidy.
Ribbons, ornaments, wrapping paper, and other holiday decor can fit nice and neatly into a variety of different vertical storage solutions.
Organizing Holiday Decor 5 Ways
Organizing holiday decor is a great way to keep your special day items in tip-top condition, clean, and orderly. From stackable bins to garment bags, getting your holiday decorations organized has never been simpler. Don't just take our word for it, though! Give it a try, and let us know how it goes!
You May Also Like…