Get ready for autumn with these 7 must-haves to decorate your home for fall!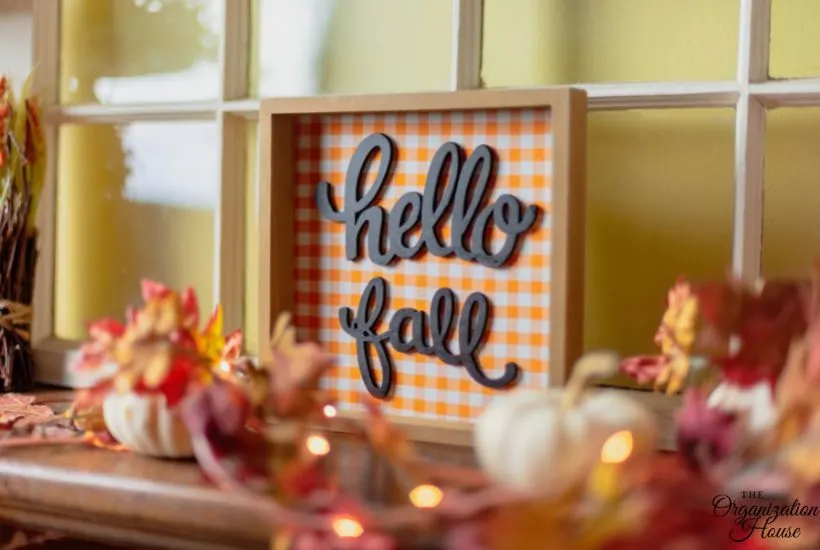 The crisp air, the colorful leaves, and the weather that is made for sweaters are just a few of the reasons why the fall season is so amazing. Dress up your space for autumn with some seasonal decorations that are sure to bring a bit of fall into each and every room!
Create a comfy and cozy autumn-inspired home with only seven must-have decor items. These decorations are a perfect way to bring nature's outside magic inside. Warm up your house with fall finds that are just right for your living room, kitchen, dining room, and more.
Take a minute and check out these seven simple ways to fill your house with autumn warmth.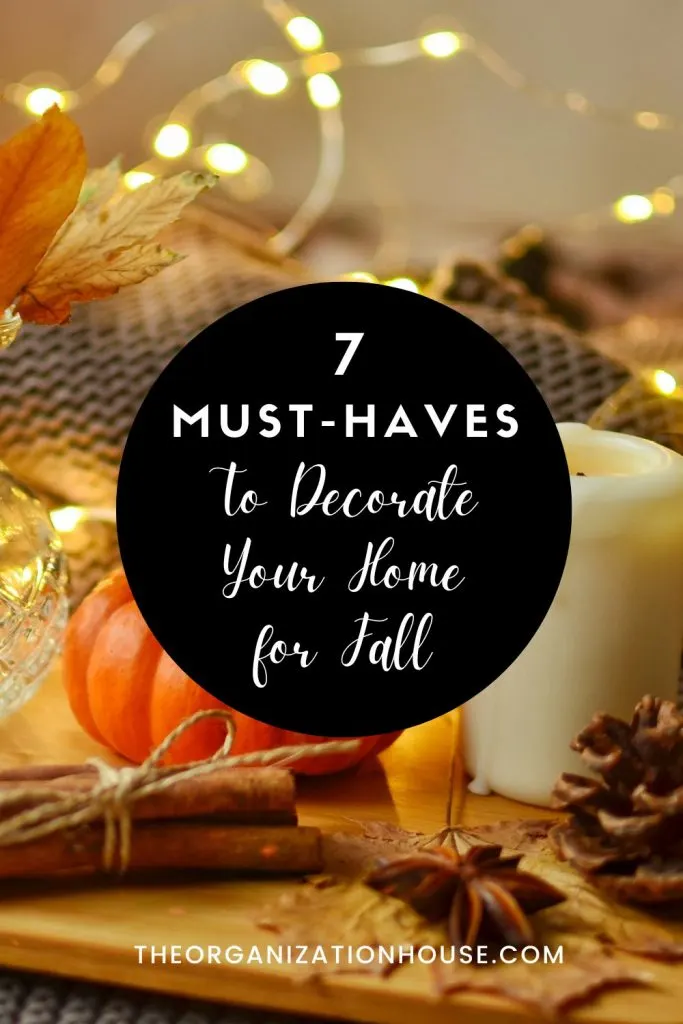 7 of the Best Autumn Decorations
Pretty Pumpkins, Squash, and Gourds
Decorate your home spaces, both inside and out, with pumpkins, squash, and gourds. Put these real fall fruits to good use by putting them on display before you add them to your favorite autumn dish.
Pumpkins, squash, and gourds make incredible centerpieces when surrounded by other seasonal foods, such as radishes, kale, and more. If you'd rather skip the real deal, and go with the faux fruits, that works too!
Whether real or fake, the result is the same: Pumpkins, squash, and gourds will all add an autumn touch that is just right for any home.
Strings of Garland
Welcome fall with strings of garland. Strands of natural elements such as pinecones, leaves, twigs, and berries are a festive way to bring autumn into your house.
Garland looks fantastic adorning a fireplace mantel, stretched across curtain rods, or even gently laid atop a table. Fall-themed garland is the perfect minimalist decoration that can add a little bit of fall flair without taking over a space.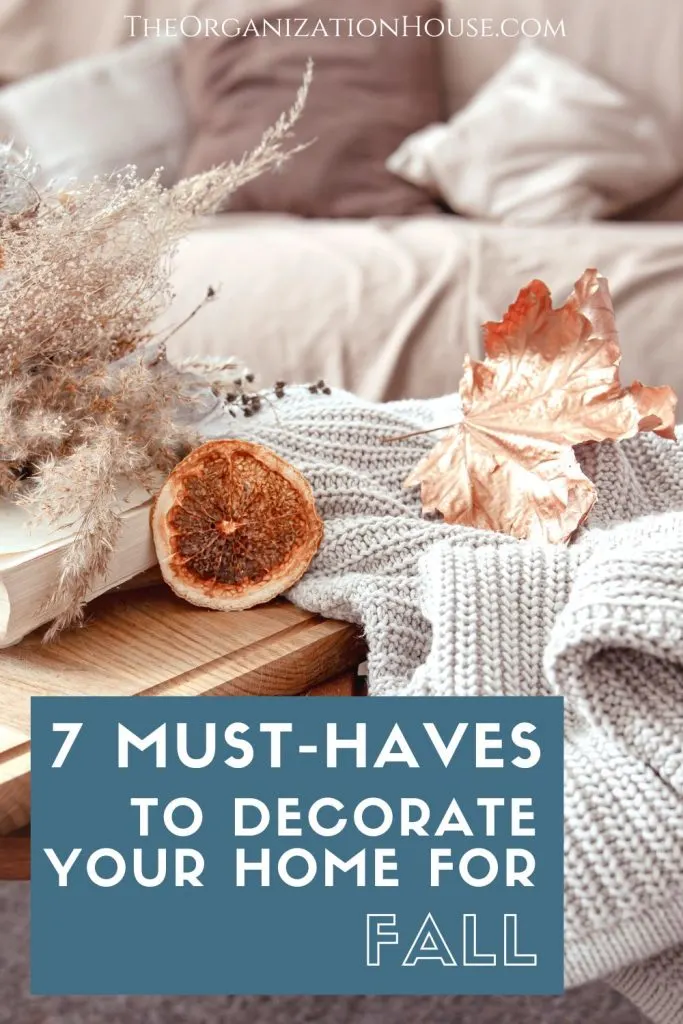 Luminous Lanterns and Candles
Place lanterns and candles throughout the inside and outside of your home to easily create a warm and inviting seasonal space. Not only will they look lovely, but they will also give off those yummy autumn scents such as sweet vanilla, cinnamon, apple pie, and more.
Luminous lanterns and candles are an easy and inexpensive way to experience all the fall feels around your house.
Magnificent Mason Jars
Celebrate fall with magnificent mason jar decor. Mason jars are so versatile that they work well in every style of home. Fill them with pieces of fall foliage and flowers such as aspen leaves, blooming mums, or bittersweet vines. These mason jars with autumn-inspired decorations will bring bursts of fall delight into any space.
Plush Velvet and Soft Knits
Warm up your spaces with plush velvet and soft knits. A mix of these fabrics in different colors and textures is a marvelous way to create a comfy autumn ambiance throughout your home.
The luxuriousness of velvet paired with soft and cozy knits will make any room irresistible. From throw blankets and pillows to floor poufs and curtains, velvet and knit are two fabrics that are perfect at bringing that fabulous fall feeling into your home.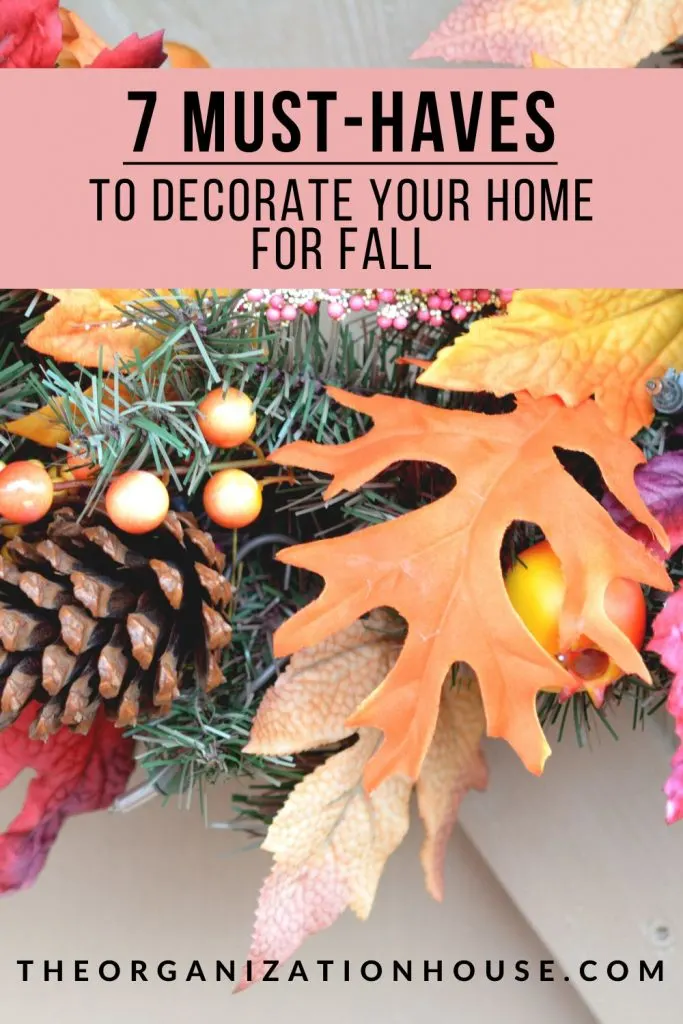 Handmade Artisan Elements
Dress up your house for fall with raw and handmade artisan elements. Earthy materials like rough wood, smooth stone, textured ceramics, and rigid concrete can bring warm touches to your home in an effortless way.
These simple and organic decorations are both pretty and practical as they aren't limited to just the autumn season. Decorate with these types of natural elements for fall, winter, spring, and summer.
Deep, Rich Colors
Accent your home with deep, rich colors for the fall. Shades of burnt orange, burgundy, mustard, and forest greens can give your space a rustic vibe that is perfect for autumn. You don't have to stick to solids either. Introduce these hues in buffalo check prints and plaids to mix things up a bit.
Fall Must-Haves
Get your home ready for fall with these seven fall home decor must-haves. From real gourd centerpieces and pinecones on a string to faux foliage in jars and other natural decor, these are some of the very best autumn decorations.
You May Also Like…