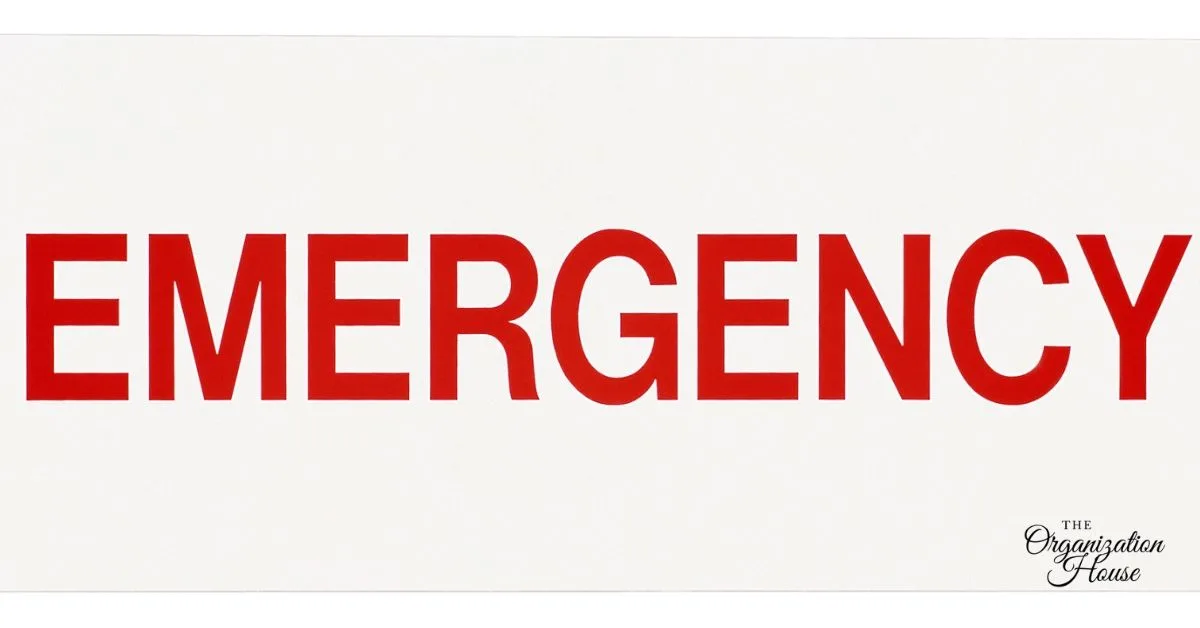 Being prepared for an emergency isn't just helpful, it's the responsible thing to do. Emergency preparedness starts with you – do you know what to have on hand to make sure your family has everything they need for a public health or weather emergency where you need or are forced to stay at home.

What to Have on Hand for a Pandemic
Pandemics are defined as an outbreak of a disease across a large region or an entire country. They can be frightening and prompt stockpiling of resources and general concern over well-being, finances, and safety.

The key to easing some of that concern is to be prepared. You may have heard of Doomsday Preppers who are often considered to be extremely vigilant about preparing for pandemics and other disasters. While you may not need to stockpile resources for years at a time, having a solid supply of food, water, and medications to last 2-3 weeks is definitely a good idea.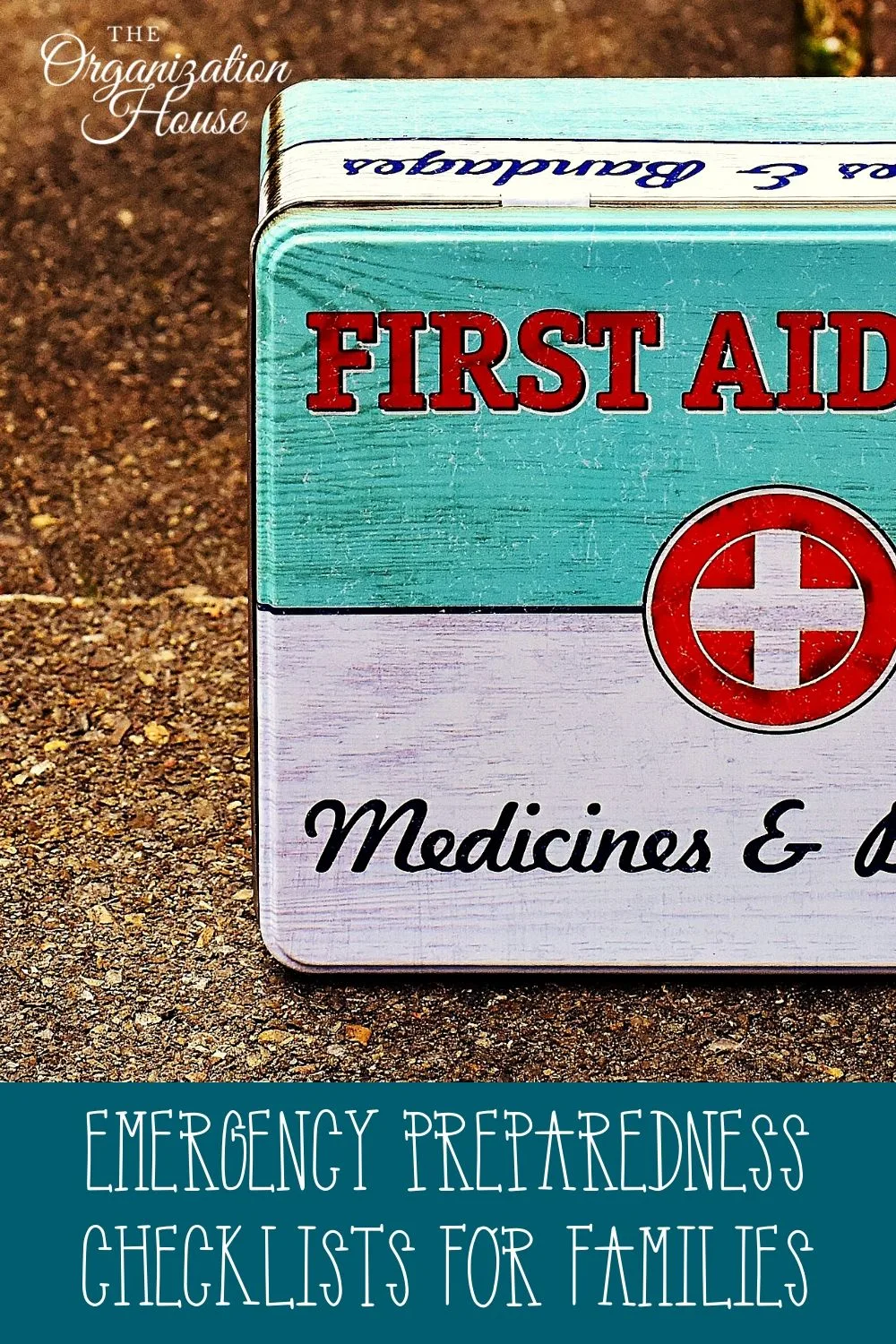 We have put together a list of items that are great to have on hand and can help ease your mind knowing that you have the supplies you need available.

We encourage you to print it out, gather your items, and keep the list with the supplies so that you have a record of what you have and what you might still need to purchase.

You Might Also Like: 15 Minute Meals for When You Are Quarantined
---
Emergency Preparedness Checklist

Multiply this list for each adult and teen in your home. For children, you have the option of cutting the number of items in half, but it's up to you.

For a Two Week Emergency Food Supply
(Multiply each item by two for a month's supply)
Water – 15 gallons (Children, pregnant women, and the elderly should all have a 1.5x supply of water.)
Coffee – 1 can
Tea Bags – 1 box
Powdered drink mix (tea, lemonade, fruit drink) – 1 box
Electrolyte drink – 1 container
Powdered creamer – 1 container
Powdered milk – 1 box
Sugar – 2 lbs
Brown sugar – 2 lbs
Jelly – 1 jar
Honey – 1 jar
Maple syrup – 1 jar
Canned fruit – 7 cans
Dehydrated fruit – 1 lb
Canned vegetables – 7 cans
Dehydrated vegetables (potato flakes) – 1 lb
Canned chicken – 1 lb
Meat (canned/dehydrated/freeze dried) – 1 lb
Canned fish – 1 lb
Powdered eggs – 1 lb
Canned beans – 5 cans
Canned soup – 5 cans
Spaghetti sauce – 2 jars
Rice – 2 lbs
Pasta noodles – 3 packages
Popcorn – 1 lb
Cereal – 2 boxes
Rolled Oats – 1 lb
Pancake Mix – 1 box
Peanut Butter – 1 jar
Cooking oil – 1 jar
Butter – 1 lb
Mayonnaise – 1 jar
Nuts – 1 container
Crackers – 1 box
Salt – 1 container
Pepper – 1 container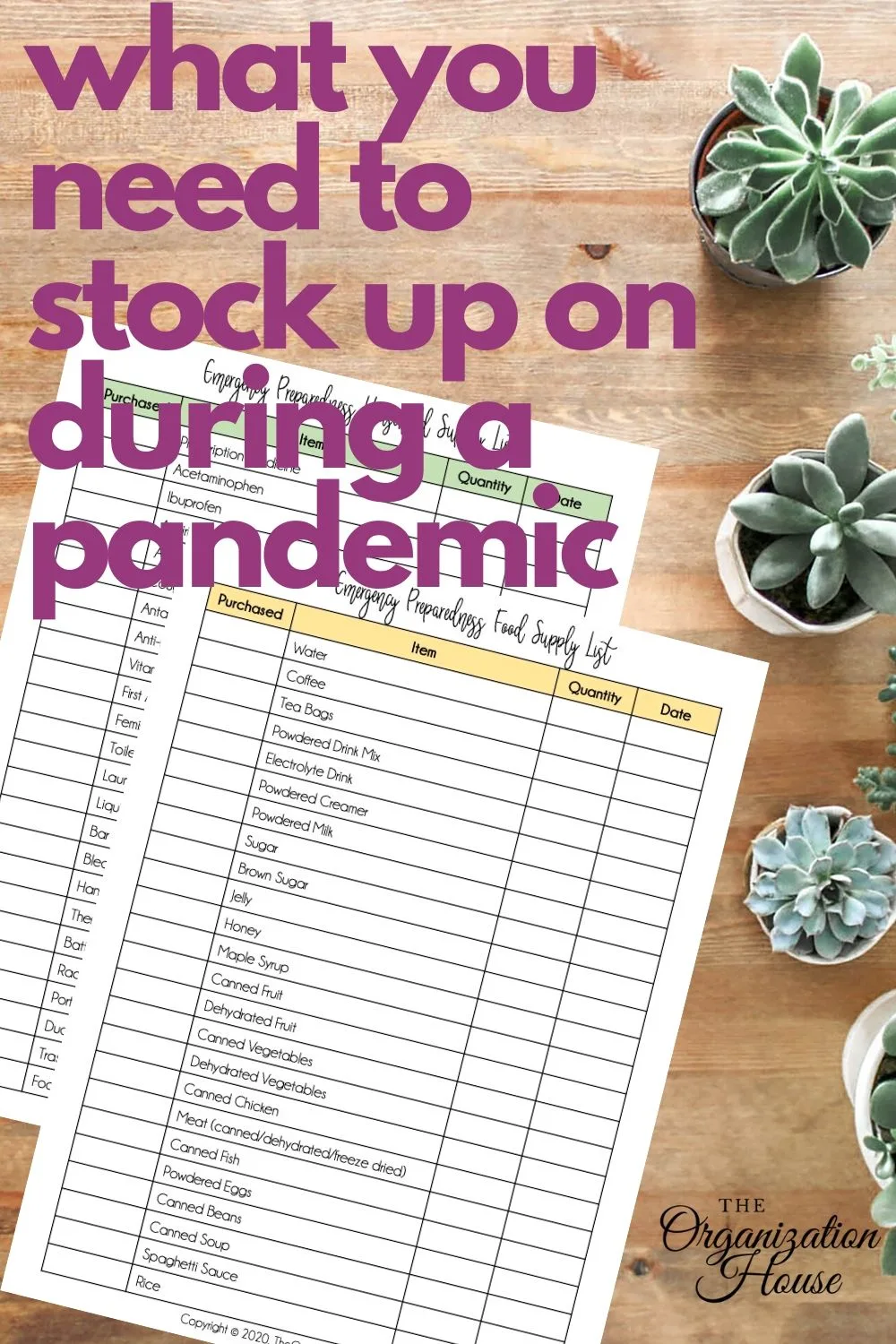 Other Household Emergency Preparedness Supplies
Prescription medications
Acetaminophen
Ibuprofen
Aspirin
Anti-histamine
Cough and cold medications
Antacids
Anti-nausea medication
Vitamins
Supplements
First Aid Kit with bandages, medical tape, scissors, gauze, tweezers
Feminine hygiene products
Toilet paper
Laundry detergent
Liquid soap
Bar soap
Bleach
Hand sanitizer
Thermometer
Batteries
Radio
Portable power banks (charged)
Duct tape
Trash bags
Food storage bags
Reusable ice packs
Candles
Matches
Pet Food
Diapers
Baby wipes
Baby formula
How to Store Your Pandemic Emergency Supplies
There are a variety of ways you can store your food and household preparedness items. In my experience, the best way is to store them in a waterproof container that has a tight latching lid.

Those large plastic tubs that you can find at big box stores are a sure bet as long as the lids hook on securely. You don't want mice or insects sneaking into your supply.

It's also important to keep a list of what you have and the date purchased in the tub with the items so that you know when they should be replaced. I usually just print out a second copy of the checklist and re-write the dates on it so that it's neat.

Also, don't forget to label your bin! I included a label printable with the checklist file so that you can print it out and tape it to the bin.

We like to have one bin that contains all of the supplies for everyone because it makes it easier to store like items and count them when we go to restock. Another option would be to have one tub per family member if that makes it easier for you to make sure there's enough for everyone. You do what works best for your family though because you are the ones who will be using it.

Pets and Emergency Preparedness
When it comes to thinking about emergency preparedness it can be easy to inadvertently overlook your pets' needs.
Here's what you should have on hand for Emergency Pet Preparedness if you are staying in place:

Pet Preparedness Checklist
(Have enough for a 2- or 4-week supply.)
Food
Treats
Medication
Water
Copies of vaccinations
Waste bags
Litter
Flea & Tick medication
Leash or harness
Collar
If you think you will have to vacate your home, be sure to have a pet carrier or cage for each animal.

Activities for Kids During a Pandemic
Keeping kids calm and occupied during a quarantine can be challenging. No matter how old they are, your kids are sure to be filled with excess energy that needs to be burned off.

Check out this list of indoor movement activities to keep kids moving without driving you crazy. They get to burn off energy and you will, most likely, want to join them in some of the activities! Indoor Nerf Gun battle, anyone?
For those quieter times when it's a good idea to settle down, this list of crafts can make use of things you already have on hand while keeping kids occupied. Remember, coloring is also always an option as well!
And to include some learning fun, take a look at the 101 Indoor Learning Activities for Kids. It's broken down in ages from pre-school through middle school and includes everything from math worksheets to science experiments.
Emergency Preparedness
Getting through a pandemic or emergency is nervewracking, but by being prepared, you can ease the stress and make it bearable.

You can do this!