Preserve your holiday tree with the best Christmas tree storage ideas!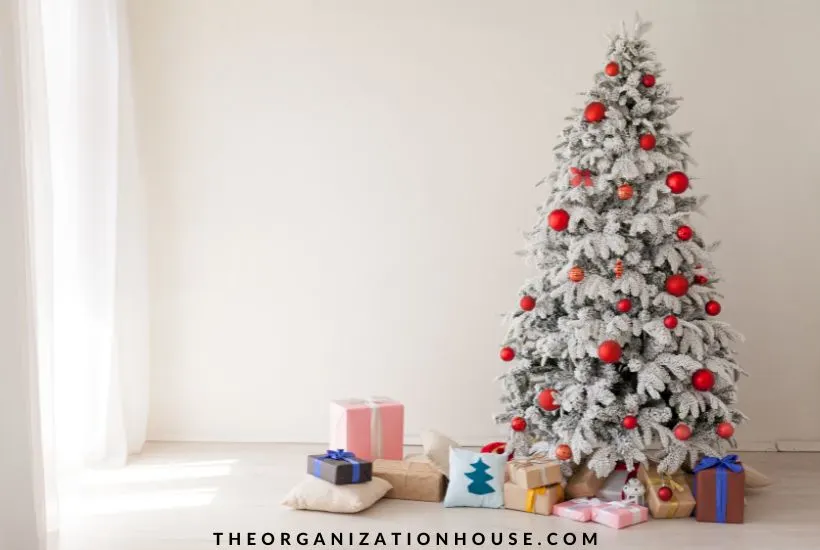 In general, storing items can be a hassle, especially when you only take them out once a year. Make things a little easier on yourself by checking out some of the best ways to keep your Christmas tree packed away.
In fact, did you know that storing your Christmas tree properly can extend its life significantly? With the right storage solutions, an artificial tree can last up to eight years or more. If you ask me, it may be a good plan to protect your holiday investment with the help of a few incredible Christmas tree storage ideas.
From basic tree storage totes to simple upright tree slipcovers, the best Christmas tree storage solutions will be easy on the pocket and made to last. With a little research, we have found some pretty great ways to show your tree some love all year round. Trust that these superb storage ideas will have your tree looking good for many years to come.
Take a look at these incredible storage solutions to keep your tree standing tall year after year.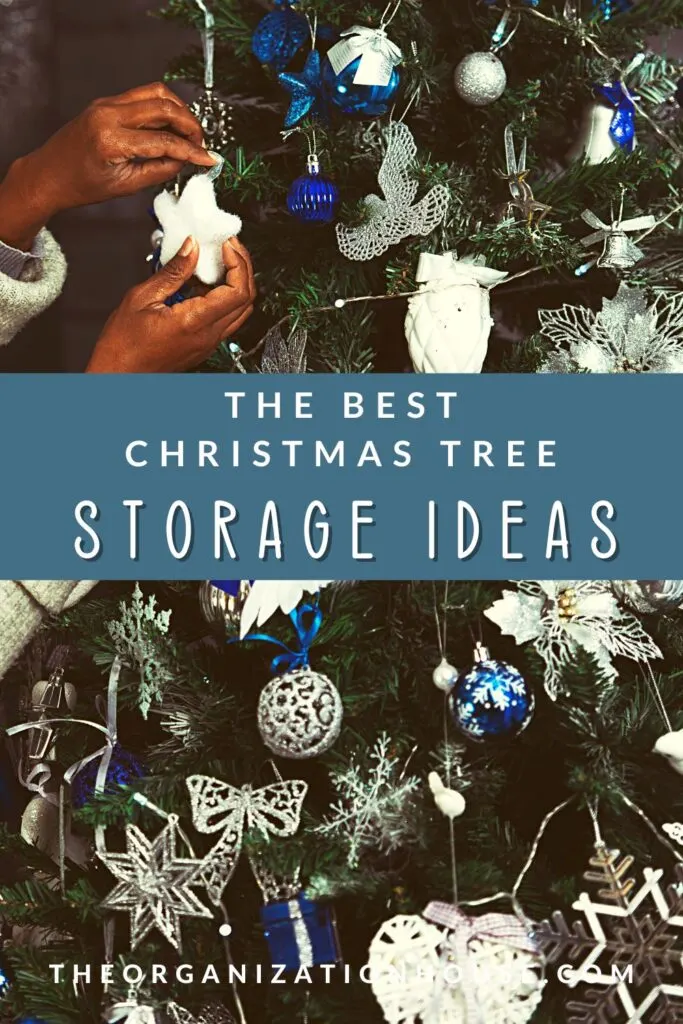 Ways to Store a Christmas Tree
Tree Totes Bags
Store your Christmas tree in a lightweight tree tote bag. This type of storage mostly comes with handles, and some even have wheels to make moving it to and from storage a breeze.
Christmas tree totes are durable, come in a variety of sizes, and are available in different colors and patterns. They make storing your tree every year simple and hassle-free.
Tree Storage Box
Similar to a tote, a Christmas tree storage box has reinforced sides to keep your tree safe from damage. Commonly made with a breathable canvas material or a PVC-type plastic, these boxes are strong, sturdy, and stable. This means that your tree will stay in tip-top condition while it's stored away.
Tree storage boxes also provide a waterproof home for your tree that will keep bugs at bay and help your tree stay ready for the annual festivities.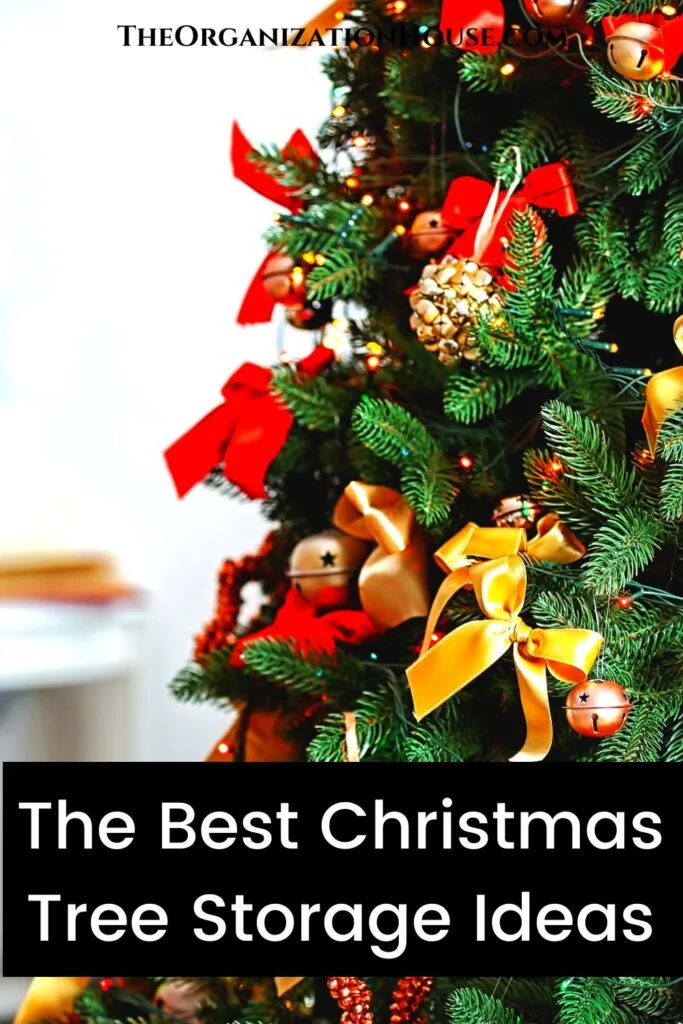 Christmas Tree Slipcovers
Slightly different from tree tote bags and boxes are Christmas tree slipcovers. These big tree covers will go over or around your tree while it is still standing upright. Protecting your tree in this way gives you the option of not having to break it down before packing it away. All you do is just cover it up and roll it right into a storage place until next year.
This type of cover makes putting your tree in safe keeping quick, easy, and pretty painless.
Ideas for Christmas Tree Storage
These ideas for Christmas tree storage can tuck your tree away in safe keeping year after year. Take the time to research all the options and invest in a quality product that fits your budget. In the long run, you will save both time and money, and you will have a tree that shines bright during the festive season every year. Each holiday, your tree will be looking good as new with the right Christmas tree storage solutions.
You May Also Like…