Back to school organization sets your family up for a successful school year. Are you ready for the first few days?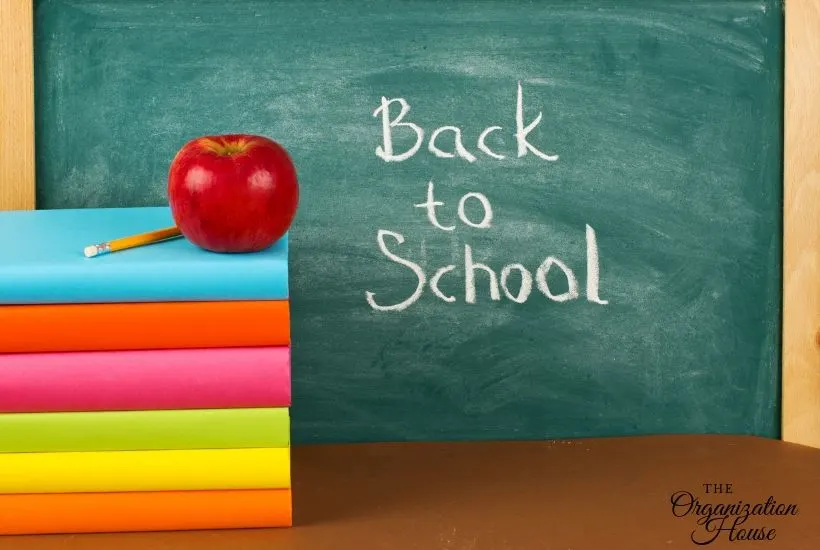 Back to School is More Than Pencils
It can be hard to get back into the routine of school after the kids have been off all summer.
When it comes to back to school, it isn't just about the school supplies that have to be purchased and organized. It's also about the routines needed for those early school mornings and tired school afternoons.
Use these ideas for back to school organization to make the start of the school year easier.
Back to School Organization Tips
There are many moving parts when it comes to back to school organization. It isn't just working on a mourning routine. Nor is it just making sure the kids know where to find their supplies for homework.
It's an intricate dance of managing other people and their needs when they're tired and not exactly thrilled to be heading out the door.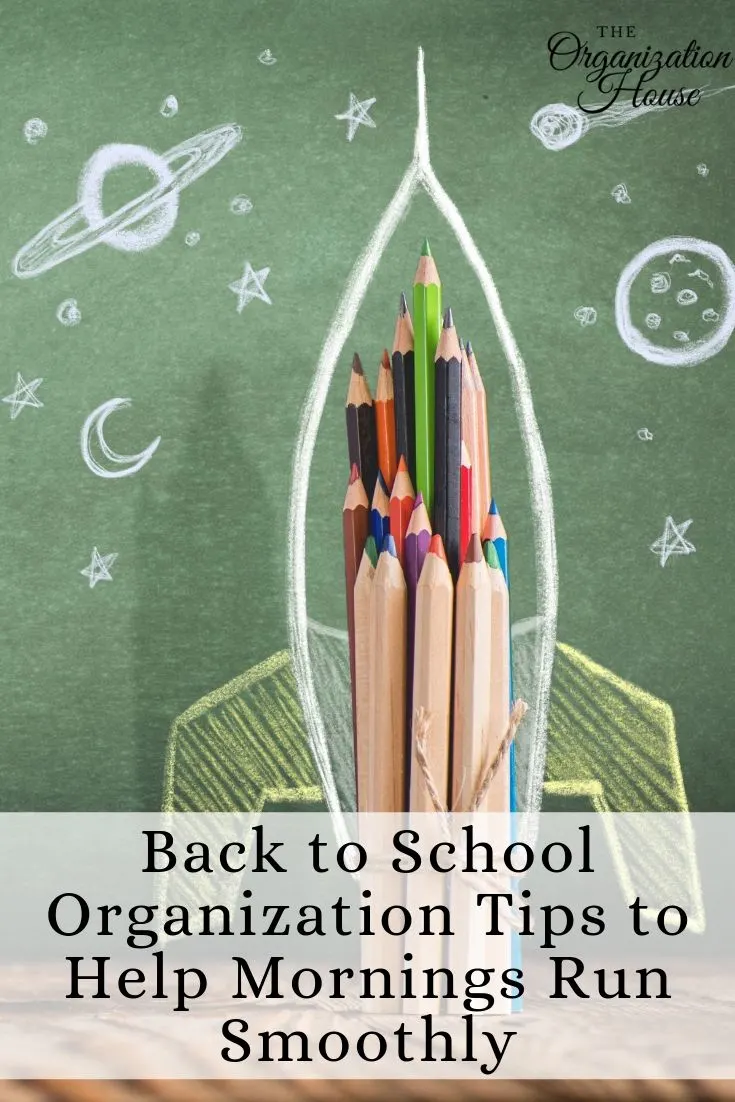 This article contains affiliate links to products that will help you get organized.
School Morning Routine
If you struggle with school morning routines, you are not alone. On any given day, you can rest assured that there is another parent waking their sleeping teenager for the ninth time with desperation in their voice. (It's probably me!)
Instead of struggling, make the start of the day go smoothly with these ideas for back to school mornings:
Create Breakfast Stations
A lot of kids don't want to eat breakfast in the morning. Mine included!
For some kids, it is because they don't want to take the extra time away from sleeping. I know that is true for many high school kids because my two are living proof.
When there is a breakfast station, it takes time out of deciding on breakfast, because the choices are already out. Create a drawer or a shelf that is especially for school day breakfasts. Have cereal, breakfast bars, and things that they can grab and go in these drawers.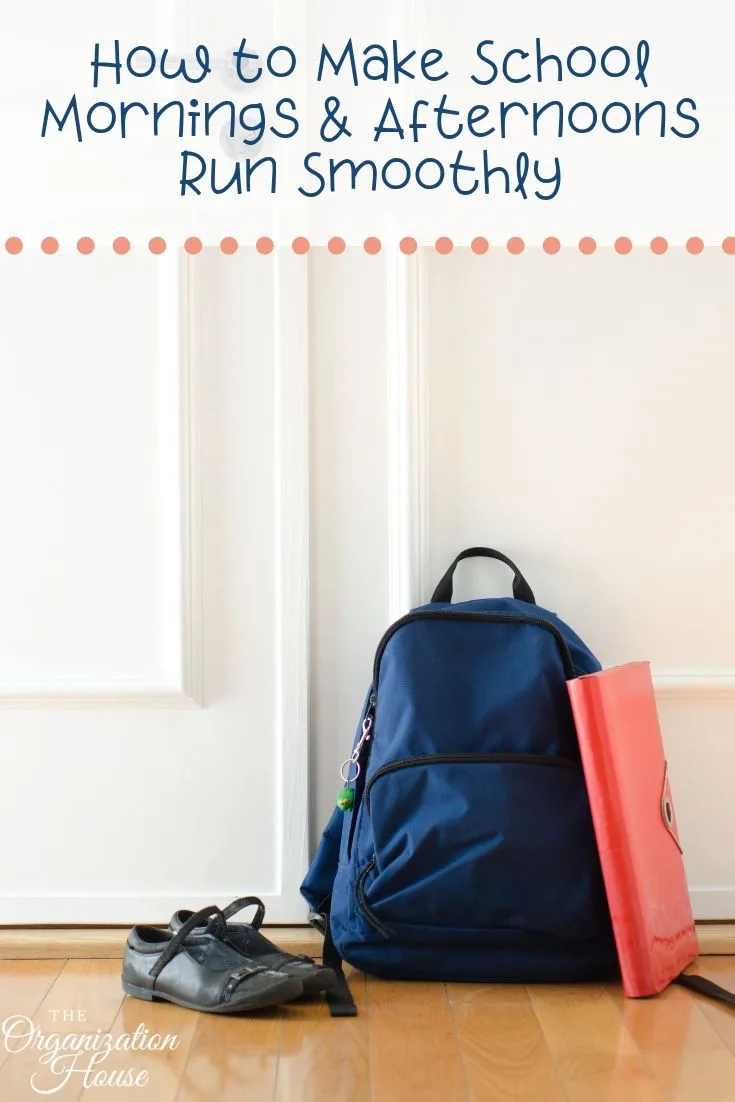 Make a Checklist
Having a checklist of the things that need to be done in the morning can help independent kids stay on track.
The checklist can have words, pictures or anything that your child will understand. It doesn't have to be elaborate.
You can have index cards on a ring that the child can flip over after he or she has completed each one or have a piece of paper inside a picture frame that the child can check off as each task is completed. With this kind of checklist, kids can use a dry erase marker each day and wipe it clean each night.
After School
When kids come home after school there is still a lot to do. Having been in school all day, it can be hard to get them to stay focused on the things that need to be done at home in the afternoon.
Give Them a Break
So, first things first. Give them a break! Let them stretch out, take a 30-minute nap, or run around the backyard for the first hour after they come home. They need the outlet and time to decompress before having to refocus on homework.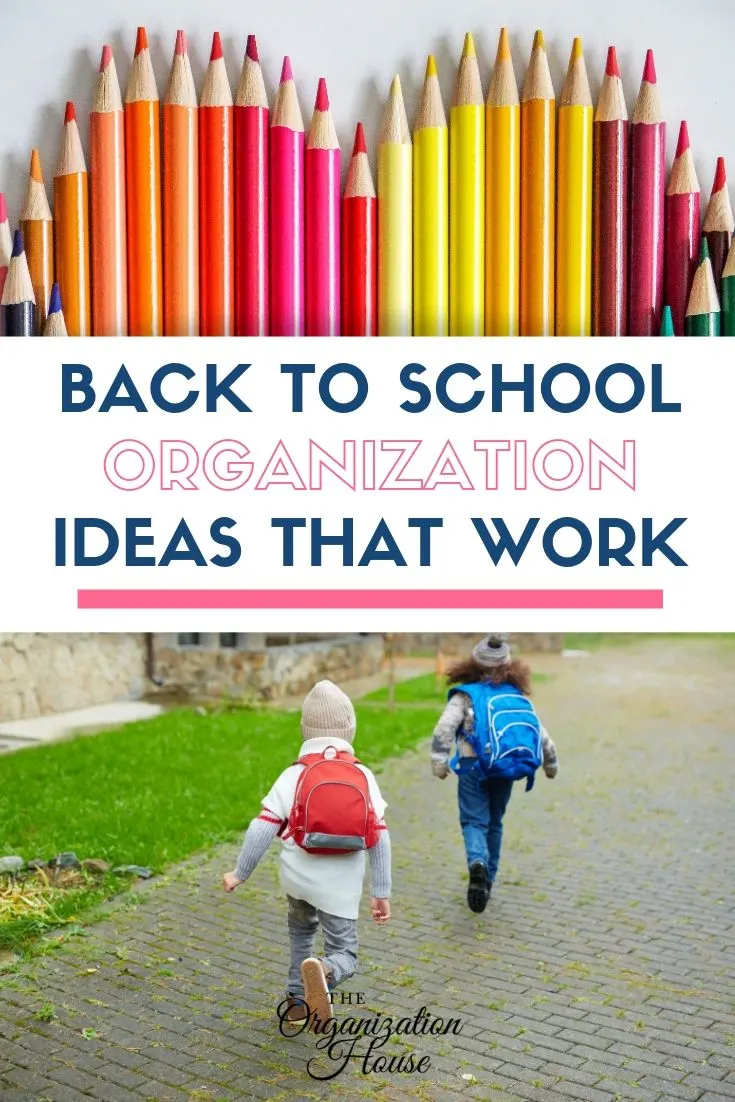 Have a Snack
Some kids want a snack, but it takes them a while to find one they feel like eating. After a day of making decisions and problem-solving, sometimes choosing a snack can be overwhelming.
To make things easier, have the snacks in one drawer. This limits their choices but makes choosing something much easier.
Create a Homework Station
Having a homework station makes it easier for kids to have everything they need in one place when they sit down for homework. Pencils, crayons, colored pencils, glue, and scissors are all in one place and easy to access.
If you don't have a space that can be solely for this purpose, put together a bin filled with homework necessities. A bin is portable so it can be brought out when kids sit down for homework and put away afterward.
This is an easy back to school organization supplies technique that can make setting up a homework routine so much easier!
Back to School Organization for High School
Just because your kids have gotten older doesn't mean that they don't still need some organizational help. Sometimes, it seems, like older kids, high school kids, need it more because they have so much going on.
Back to School? How to Organize Your Binder
Some schools want kids to have a binder for each subject. Others don't mind if they have subjects all together in one. Either way, the best thing to do is have an organized binder to stay on top of assignments and classwork.
Use Dividers
The kids should have a divider for each subject or section of the class. This makes it easier to know exactly where they need to put things in the binder.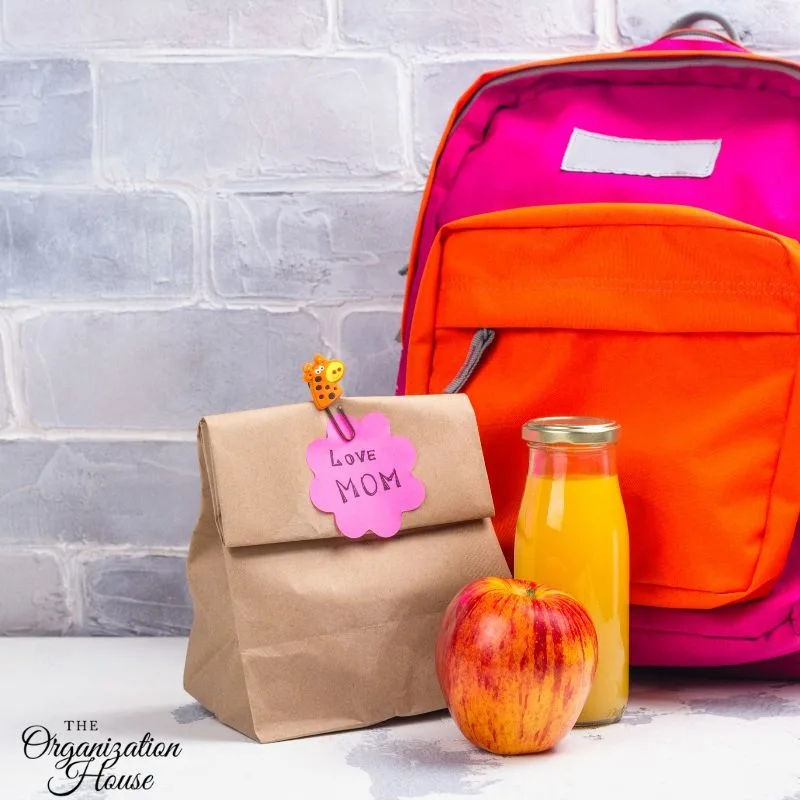 Include Folders
Some kids like to have folders in their binders. When you have a folder, it doesn't matter if the teacher hands out papers that are not hole punched, because they can slide right into the pockets.
Keep a Hole Punch Handy
There are now hole punches that are made to hook into the rings of a binder. They may seem frivolous, but kids can really keep their papers neat and organized if they can hole punch them right away.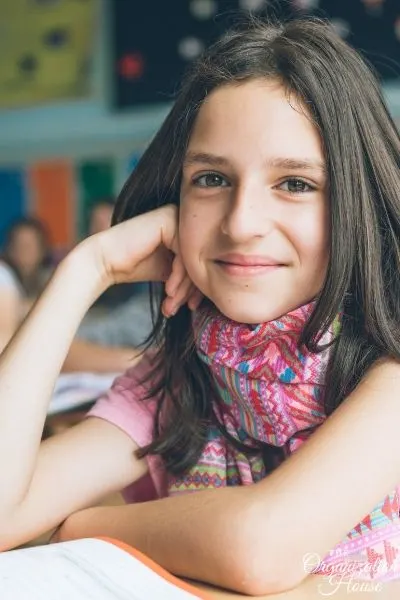 Attach a Pencil Case
Older kids, especially high school kids, do not want to be seen with a pencil case. But when the pencil case fits into a binder? No problem!
Back to School Organization Made Easy
As with all organization tips and tricks, the key is to choose the methods and ideas that work best for your family. No matter how well you plan, some mornings and afternoons are going to be easier than others. When you're feeling frazzled, just take a deep breath and remember to send your kids off to school with love and affection. It will make their day – and yours! – go much more smoothly.