Refresh your space with these amazing tips on how to organize an underwear drawer!
Having a beautifully organized underwear drawer is essential if you want to keep your favorite pieces looking good for a long time. Give your underwear drawer the makeover it's been craving in just a few simple steps. With a bit of folding and rolling, you will have your unmentionables looking nice and tidy in no time.
So, do you think you're up for it? Let's give it a go!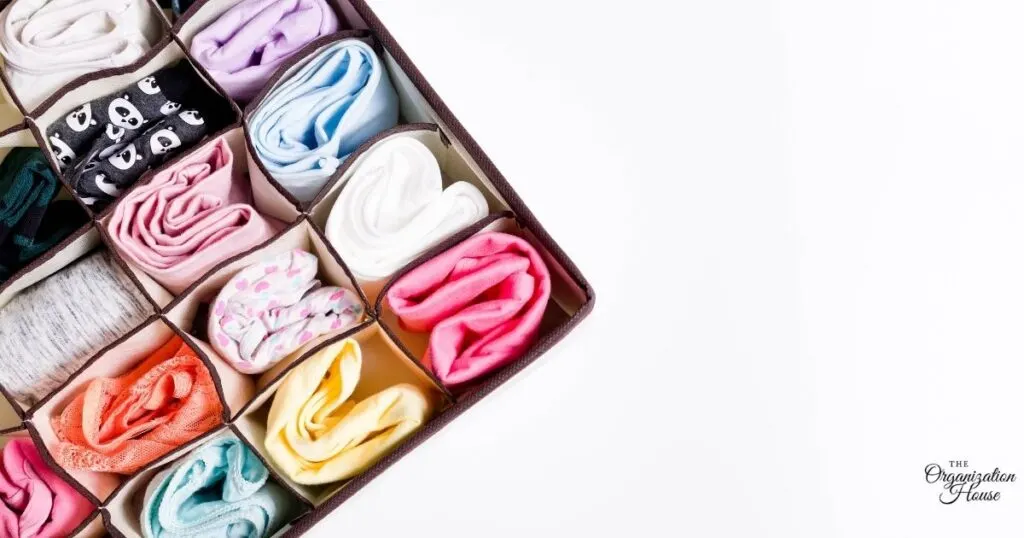 Organizing Underwear
Take Inventory
First thing's first: see what you got! You will want to know what you have, and there is a good chance, you probably have more than you think. Start by removing that underwear drawer and dumping it out on the bed. Go through all your pieces and group the same items together. While you're separating your delicates, take a minute to take a closer look. Now is the time to toss anything that has rips, stains, has run its course, or is missing its other half (think socks). When you're done, you will be left with only the undergarments worth keeping. You may also find that you'll need to take a trip to the store to replace pieces you had to get rid of.
Clean It Up
Being as though you already have your underwear drawer pulled out and empty, you may as well give it a good wipe down! This will ensure you are putting all your delicate keepers back in a clean space for complete refresh. Consider adding a softly scented sachet or perhaps a dryer sheet to the drawer to keep your unmentionables smelling clean.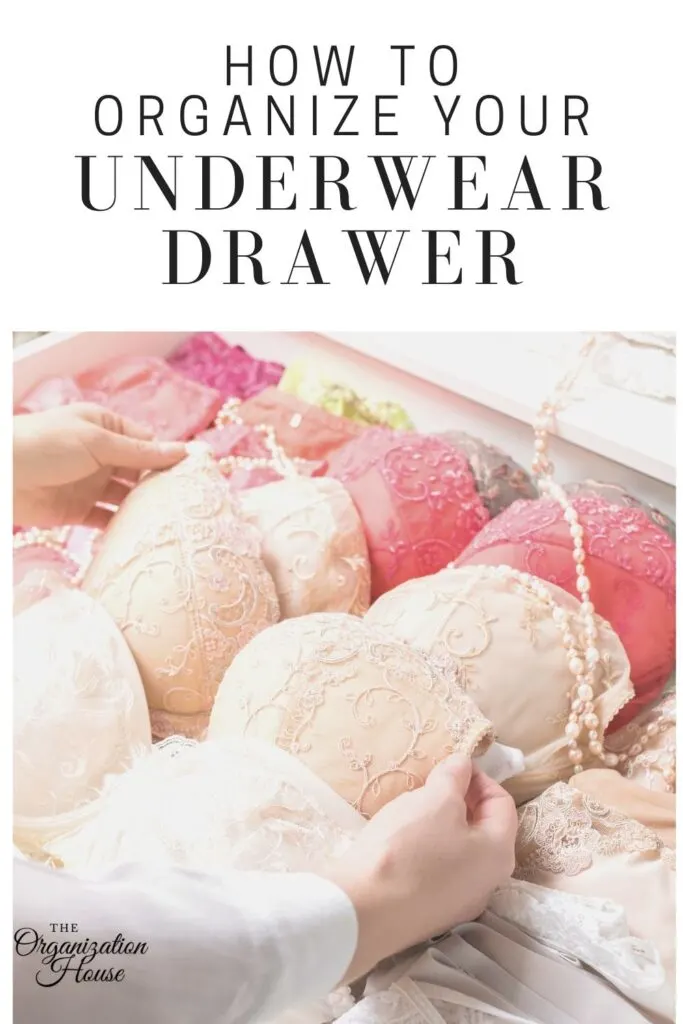 Fold 'Em and Roll 'Em
Folding and rolling your undergarments is a sure way to keep them in order. Fold up your panties! Bring the sides in to meet in the middle, and then fold the bottom up to the top. This helps to make sure you're making the most of your space. Roll up your socks! Keep your sock pairs together in a way that also helps them be neatly arranged in the drawer. Stack your bras! By placing them flat on top of each other, your bras will be organized and this will also help them keep their shape longer.
Add Dividers
While this is not necessary, drawer dividers are a great way to keep the contents of your underwear drawer neat and orderly. Undergarments can be grouped together by type such as undies, bras, camis, and so on. Go a step further and organize each item by style. Underwear, for example, can be grouped together by shape: thong, brief, or bikini. Giving each piece a designated spot will make it easier to stay organized long term.
Do you like the idea of dividers, but don't want to spend the money? We hear you! A great alternative to using fancy drawer dividers is to go with small cardboard boxes, instead. You may even have a few on hand already, and they will work just the same! Try shoeboxes or cereal boxes and add a fabric liner. The fabric liner in the boxes will make them pretty plus keep your delicates from snagging.

Underwear Drawer Organization
So, that's it! Who knew learning how to organize an underwear drawer could be so simple after all?
You May Also Like…