Make the most of your space with these tips for organizing a basement!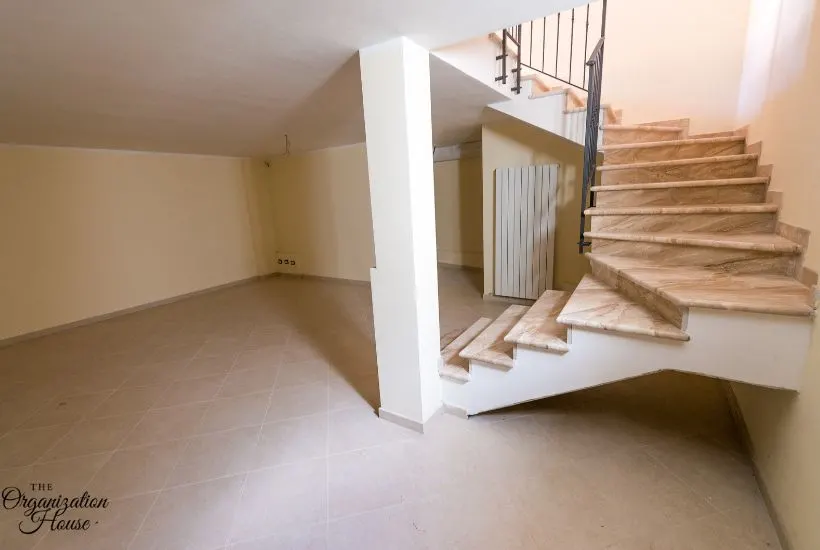 From an extra living area to a simple storage room, the space in a basement can be for absolutely anything. No matter what the original idea is for this additional area, it's actually quite common for a home's basement to quickly turn into a mess of random items. Take that basement of yours from a room full of clutter to a usable storage space in no time!
Let's get that basement in order with the help of a few organizing tips!
Basement Organization
Clean and Declutter
The first step to organizing a basement is to clean it out and declutter. While you're removing all the items from the space, you'll want to sort them at the same time.
Keep it simple by grouping items into three categories: save, donate, and toss.
Don't overthink this process. Keep what you will use if it's in good condition. Donate items that you no longer have a purpose for and that are still in good shape. And if something is broken or has damage, obviously, you should toss it.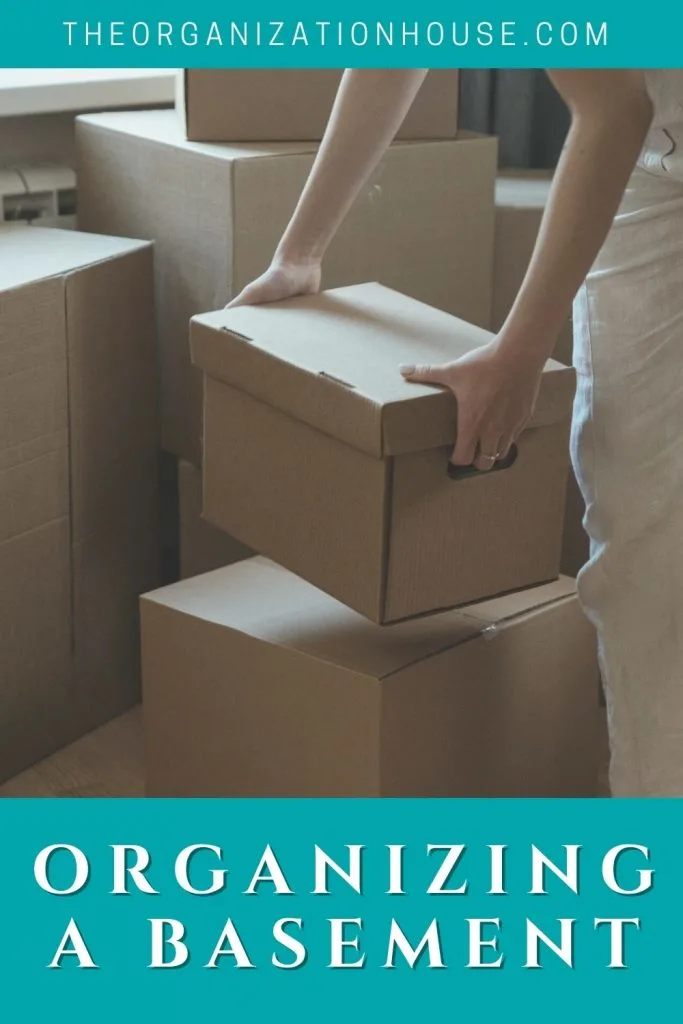 Categorize the Keepers
Now that you are left with all the items that you're keeping, it's time to categorize them. Sort them into like groups, such as seasonal decor, pantry items, tools, camping gear, and more.
Select Storage Solutions
With everything grouped together in similar categories, you can select the best storage solutions for them. Here are some of our favorites:
Shelving Systems
Shelving systems are a wonderful option for basement organization. Not only do shelves provide a place for everything, but they take advantage of vertical space that, most of the time, goes unused.
There are a couple of things to keep in mind when choosing a shelving system: size and material. Measure the location where the shelving will go to ensure that it will fit properly in the designated space.
Also, consider the material of the shelving. Metal and plastic shelves are better than wood for a basement that is not climate controlled or that occasionally floods.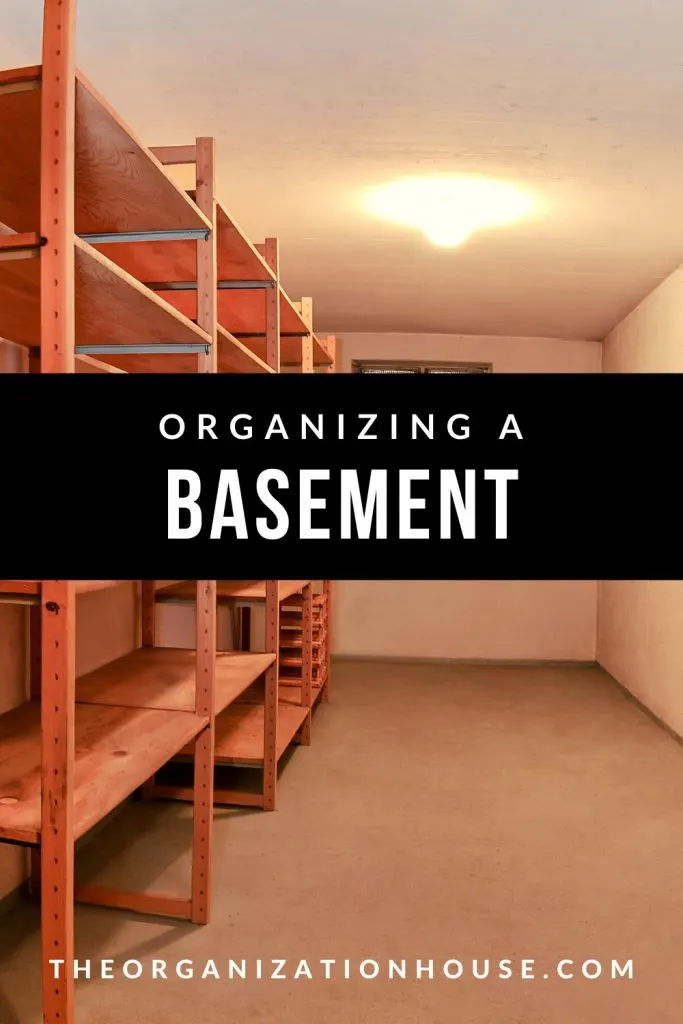 Clothing Racks, Hooks, and Pegs
Hanging items are best stored on clothing racks, hooks, and pegs. Things like garment bags with winter coats and formal attire can be hung on clothing racks to keep clothes off the floor and wrinkle-free.
Also, consider using a combination of hooks and pegs for other items that can be hung, such as certain tools, fire extinguishers, and more.
Plastic Bins
Clear plastic bins and storage containers for items make it easy to find what you're looking for. Combine the see-through panels of the plastic bin with an outside label and you'll be all set for quick identification of contents.
What's even better, is that plastic bins also provide protection for your stored items. They can keep your goods safe from heat, humidity, and even pests.
A little something to keep in mind when selecting bins is to make sure they fit in the space or on the shelf where you want to use them.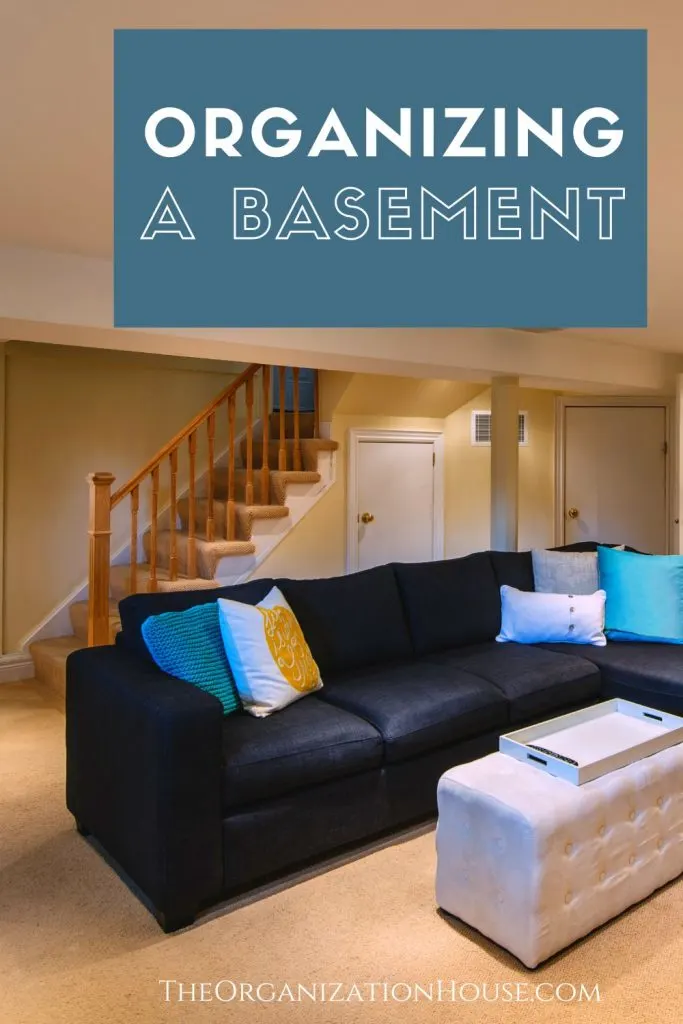 Baggies
Zippered baggies, small and large, are perfect for keeping like pieces together. Store items like cords, screws and bolts, or even craft materials in baggies. Once pieces are secured in a baggie, place the baggie in a bin with other like items for optimal space saving storage.
Tips for Organizing a Basement
With a few simple steps, transform that messy basement into an orderly space. From decluttering items to sorting and storing them, you will have an organized basement in no time. Now that your basement is clean and tidy, keep it that way by checking in at least once a year, and keep that clutter cleared for good!
You May Also Like…