Get a pretty potty in no time with these terrific toilet cleaning hacks!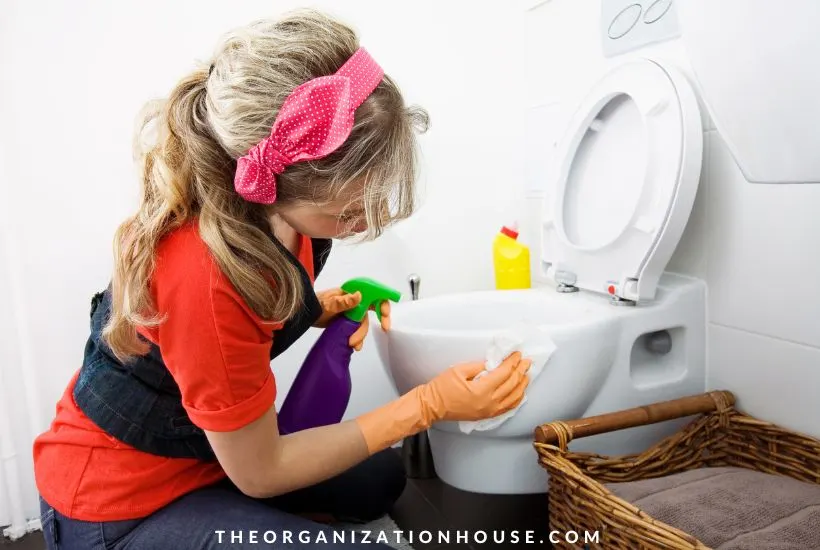 Cleaning the commode is a less than exciting chore for everyone; however, making your toilet sparkle can be done rather easily. Did you know that there are many different kinds of household items and more that can be used to tackle toilet scum and stains? In fact, many of the products you can use to get your commode looking good you may even already have on hand. If you think about just that fact alone, you can save time and money when it comes to tidying up your toilet.
Take your potty from grimy to shiny in a snap with these tips and tricks to clean your toilet!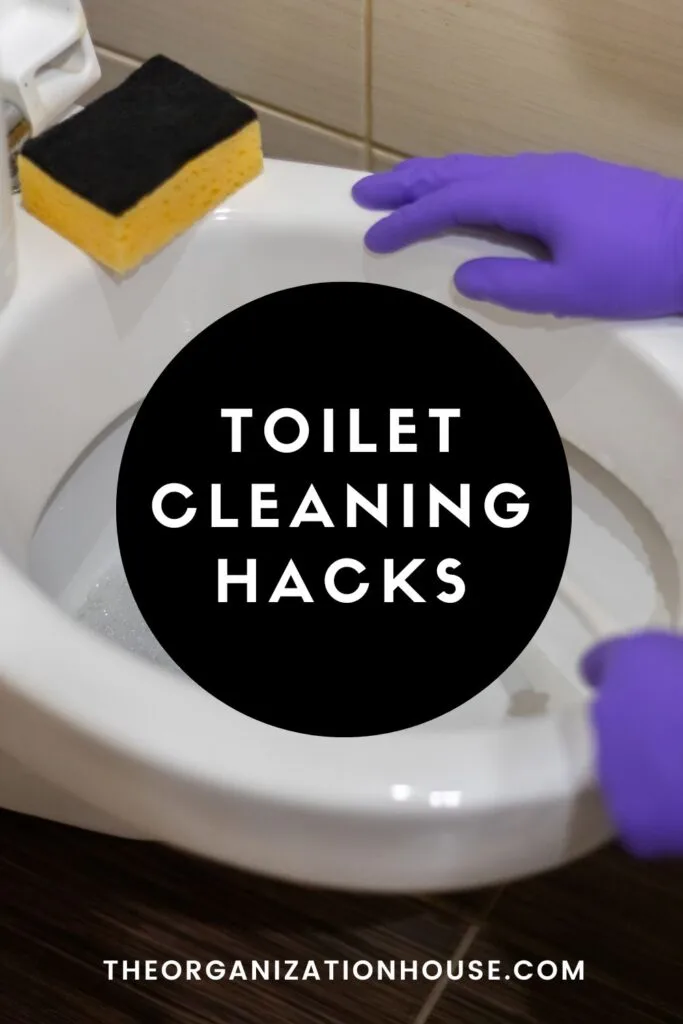 Tips and Tricks for a Clean Commode
White Distilled Vinegar
White distilled vinegar is a miracle worker that can clean just about anything, including your toilet. Pour some vinegar (about a half cup) into the commode and let it sit for, at the very least, ten to fifteen minutes. Once the natural acid has worked its magic dissolving stains and build-up, scrub, flush, and done!
Baking Soda
Baking soda is another marvelous product that can also be used to keep toilet rings at bay. Simply sprinkle a bit of this powder into your toilet bowl between deep cleanings to minimize scrubbing later. Working as a gentle abrasive, baking soda will help to keep your potty pretty by tackling those stains with every flush.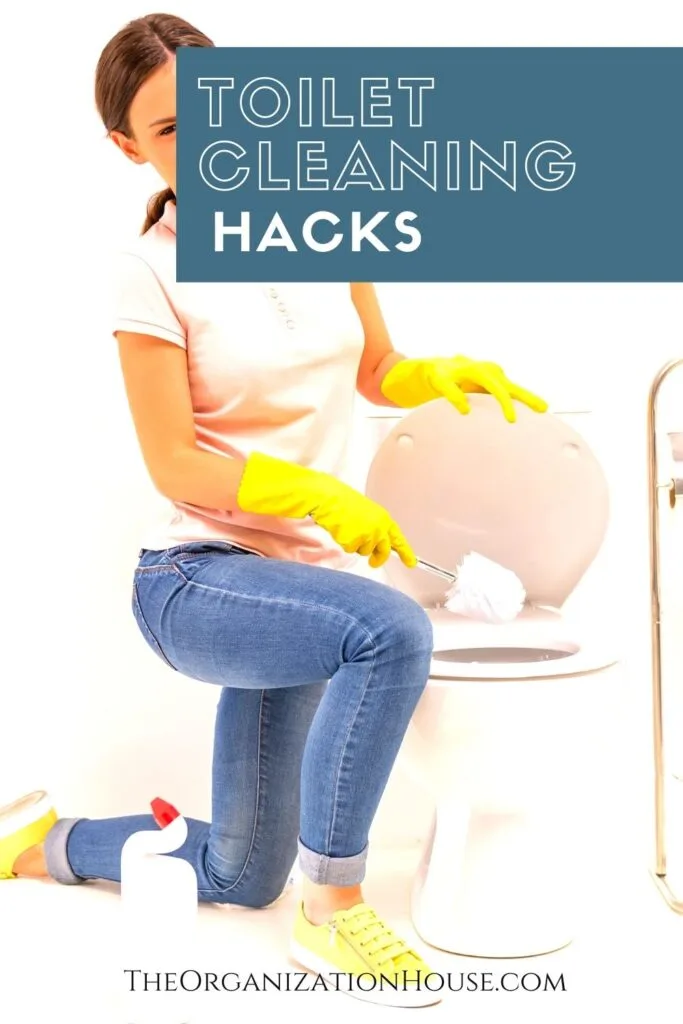 Baking Soda PLUS Lemon Juice
Baking soda PLUS lemon juice is a powerful combo cleaner for the commode. Create a paste by mixing baking soda with lemon juice. Scrub the mixture all over the commode and let sit for about fifteen minutes. When time is up, give it a wipe down and a quick flush for a sparkly clean with a fresh scent!
Hydrogen Peroxide
Hydrogen peroxide is not only great for disinfecting minor cuts, but this well-loved bacteria fighter is also a terrific toilet cleaner. Pour about half a cup of peroxide in the bowl, let it sit for about 40 minutes and flush to rinse.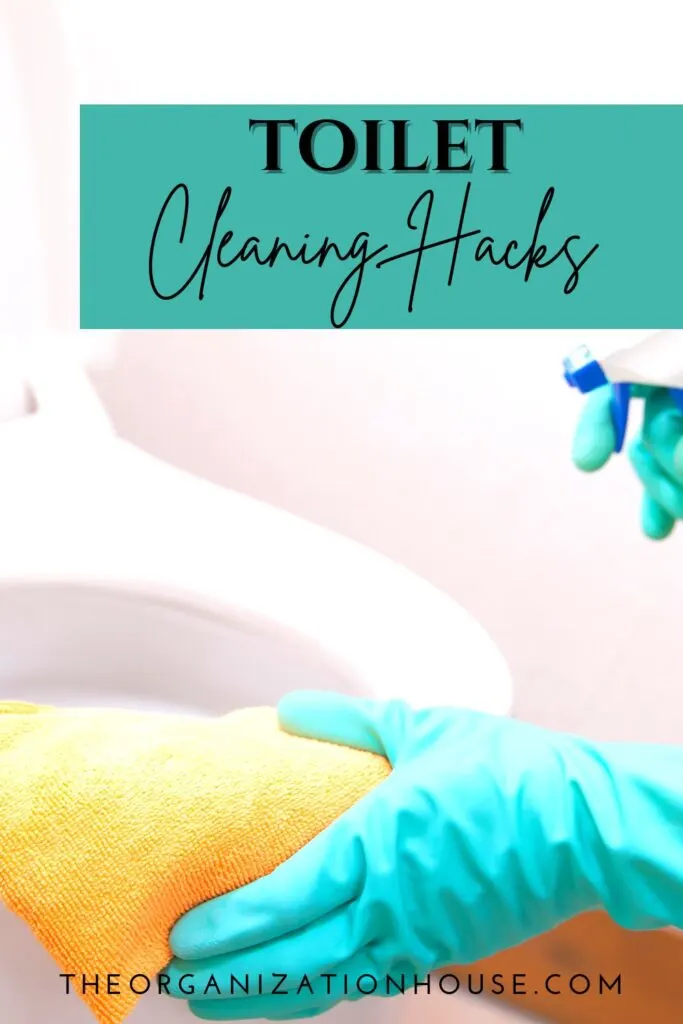 Coca-Cola
Coca-cola is a surprising, yet excellent, toilet bowl cleaner. The phosphoric acid in soda pop can break down any yucky stains and gunk that have accrued over time in your potty. Simply pour a can of cola in the bowl at night, and in the morning, use a scrubby brush. All there is to do next is flush to see the results!
Pumice Stone
Pumice stone is a handy stain remover that is odorless and non-toxic. Its rough and tough exterior will easily get rid of stains on porcelain and ceramic without leaving a scratch. Before using, simply dampen the stone and rub all over to gently remove stains.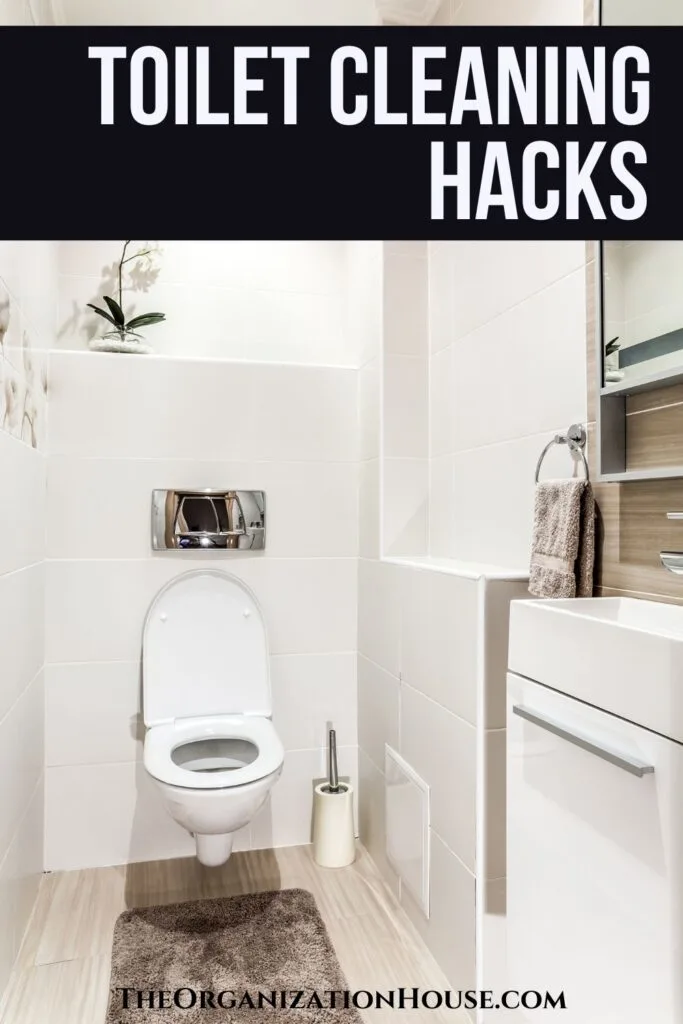 Helpful Hacks to a Tidy Toilet
These incredibly helpful hacks to tidy your toilet will squash stains in no time at all. Simply head on over to your pantry or medicine cabinet to find some of these miracle cleaners and give them a go. From white vinegar to hydrogen peroxide, cleaning the commode just got a whole lot easier.
Have you tried any of these toilet cleaning hacks? Let us know!
You May Also Like…