Before you shop for shoe storage, check out this list of things to look for in a shoe organizer!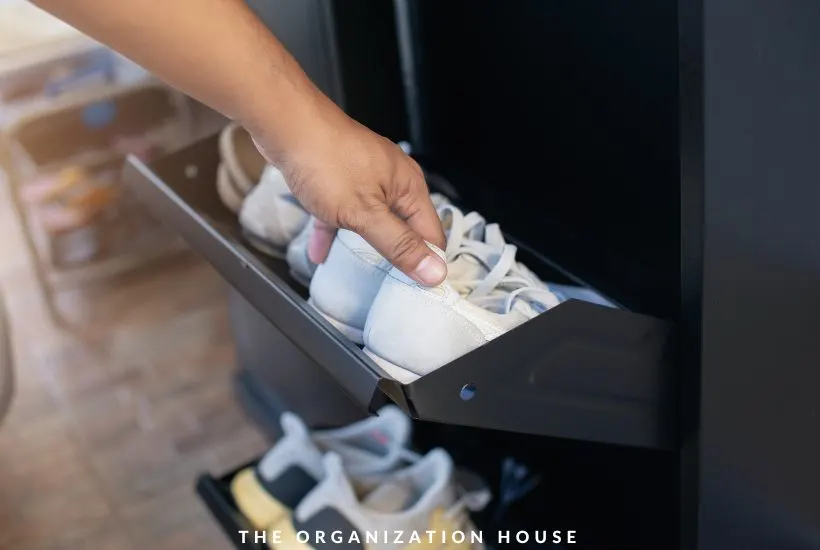 Shoes, shoes, shoes! We all wear them everyday and for every occasion. There is the casual flat, the dress heel, the walking sneaker, the work boot and more. With so many different types of shoes in different styles and different colors, it's no wonder that we would want to get our shoe collection in order.
When shopping for a shoe organizer, it may seem like a simple task, but there are actually a few things that you should consider before purchasing. The ideal shoe organizer should be sturdy, fit all of your shoes, work within your space, match your style, and of course, be within your budget.
Take a closer look at some of the things to look for when you are choosing a shoe organizer.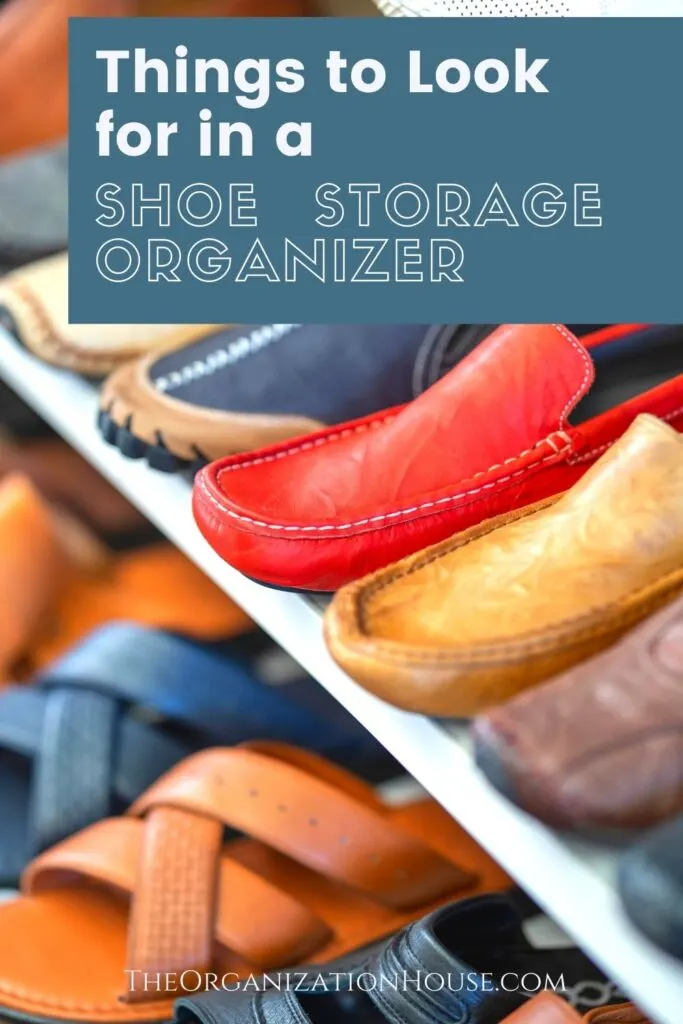 Choosing Shoe Storage Solutions
Browse for the Right Design
The design of a shoe storage unit should be functional, as well as fit your space both in size and appearance. When choosing a shoe organizer, select one that is visually appealing to you and then check the measurements to make sure it can go where you would like it. It's also important to choose an organizer that is sturdy, durable, and long lasting. Design styles you might want to consider include shoe shelving units, shoe cubby storage, and shoe cabinets.
Double Check the Capacity
Shoe capacity is another essential characteristic to look for in an organizer. You will want to find something that will hold all of your shoes and that has a little extra space for more. Some storage solutions available can accommodate more than 40 pairs of shoes, while other options may only hold less than 20 pairs of shoes.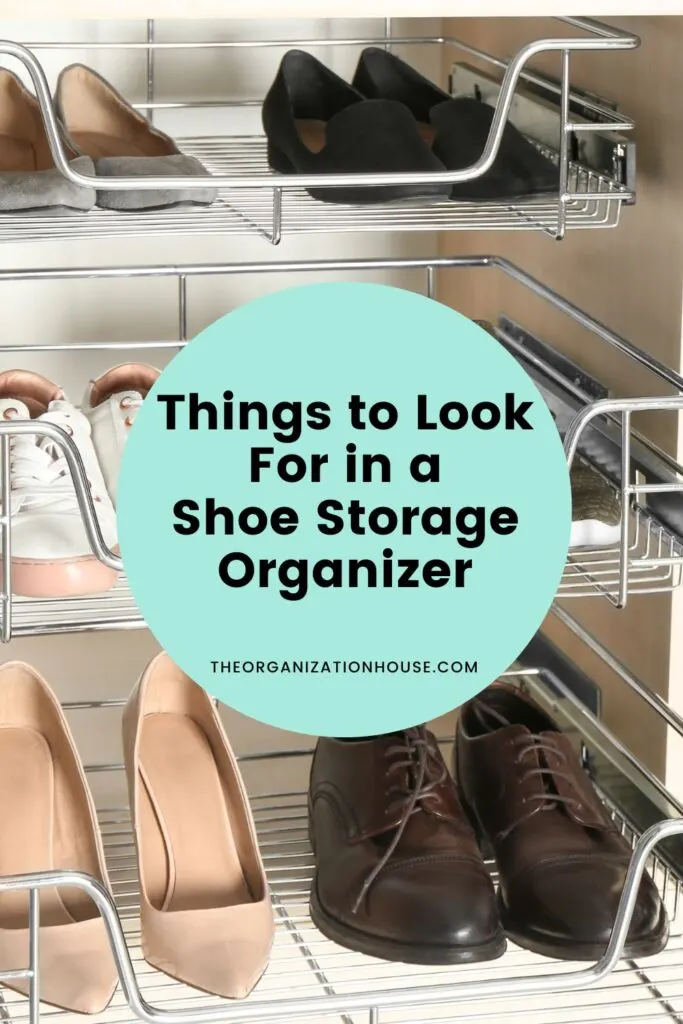 Know Your Materials
Shoe organizers are made from several different types of materials, all with their own pros and cons. There are shoe storage units made from wood, plastic, metal, and even fabric. Wood types are generally the more attractive of the options, but can sometimes be too heavy. Plastic organizers are relatively lightweight, however, their durability can be less than desirable. Metal storage units are modern and sleek, but may develop rust over time. Finally, fabric shoe organizers are generally budget friendly, however they may easily tear or fade.
Consider Your Budget
Budget is always something to consider when you make any purchase, and shoe storage is no exception. While the cost of a unit is most definitely a factor, you should still never compromise quality for the sake of a few dollars. Sometimes, that extra couple of bucks will mean a longer lasting product (and, sometimes not!). This is where it's a good idea to do your research by reading reviews and asking for recommendations.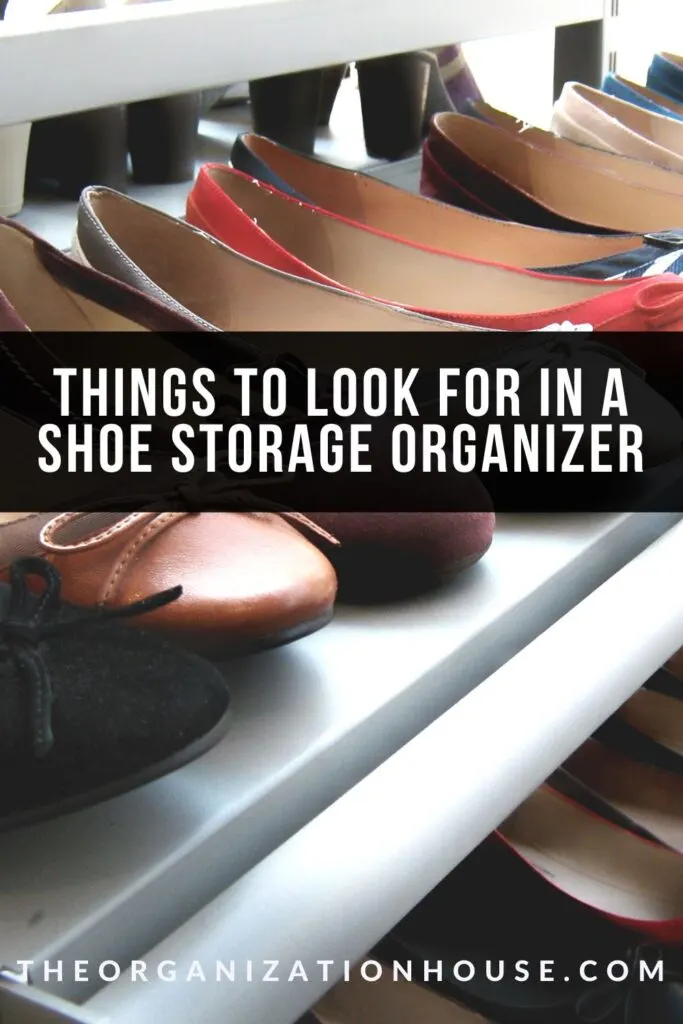 Finding the Right Type of Shoe Organizer
Finding the right type of shoe organizer can be done, and hopefully, these helpful tips will guide you in your search. All in all, shoe storage units are super versatile, practical, and useful pieces of furniture that you may want to consider investing in. They are available in an array of different designs, styles, and sizes. Choosing the best shoe storage unit for you will get your shoes in order, keep them in good condition, and all in one place.

You May Also Like…